in luanda, angola's capital and largest city, COSTALOPES has constructed an educational building on a centrally located, but awkwardly proportioned site. the plot, which is not far from the city's port and main railway station, is found in a semi-industrial area between downtown luanda and the residential neighborhood of miramar. the wedge-shaped site borders two existing towers, one residential, and the other containing offices.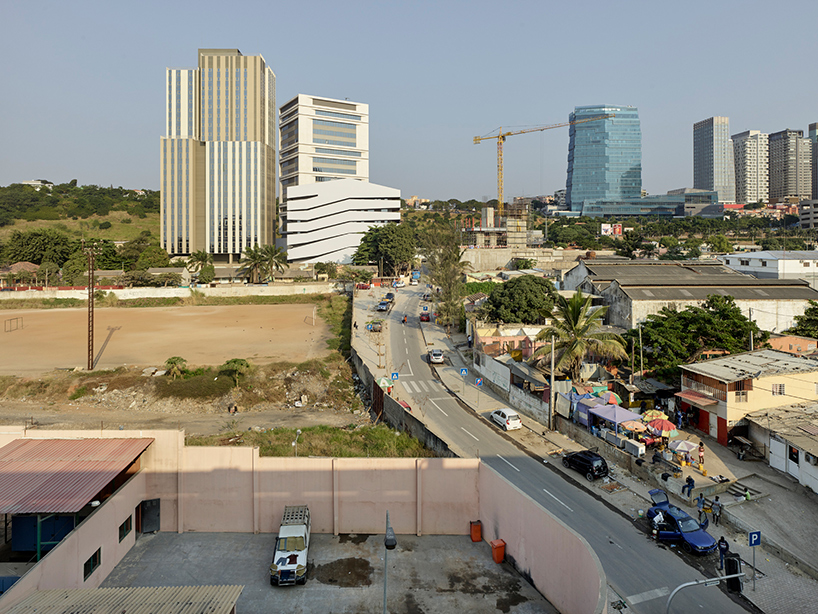 all images by fabrice fouillet
designed by COSTALOPES, the six-storey 'sapiens building' houses the polytechnic institute of science and technology. occupying all of the available land, the polyhedral volume features narrow horizontal cuts in its otherwise monolithic concrete façade. these slices help mediate the amount of daylight and heat entering the building, while simultaneously ensuring privacy for students and staff.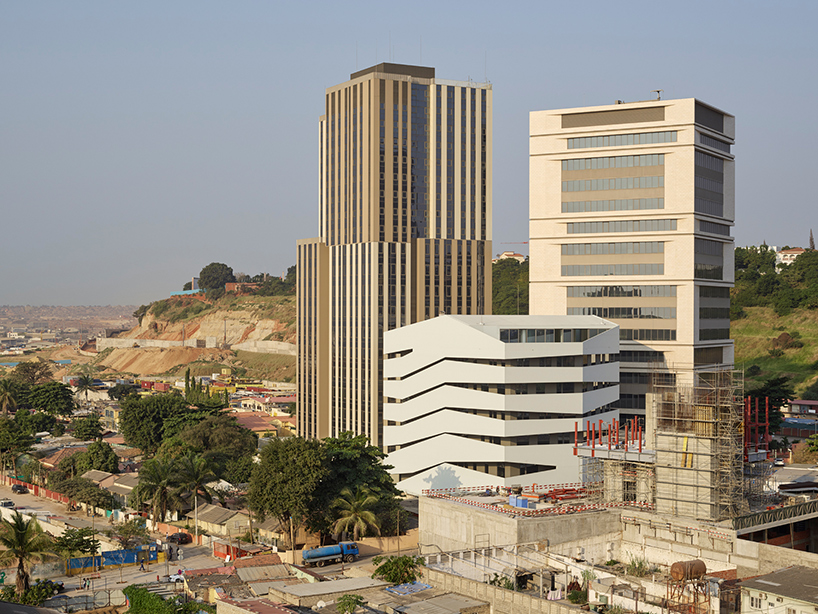 the project is located in luanda, angola's capital and largest city
offering views across the city, external circulation galleries are found at the perimeter of each floorplate. classrooms and other teaching areas are accessed via a centrally positioned stairwell that pierces the building's core. the ground floor, which contains a large auditorium, remains open to the public, while the uppermost storey houses a rooftop cafeteria.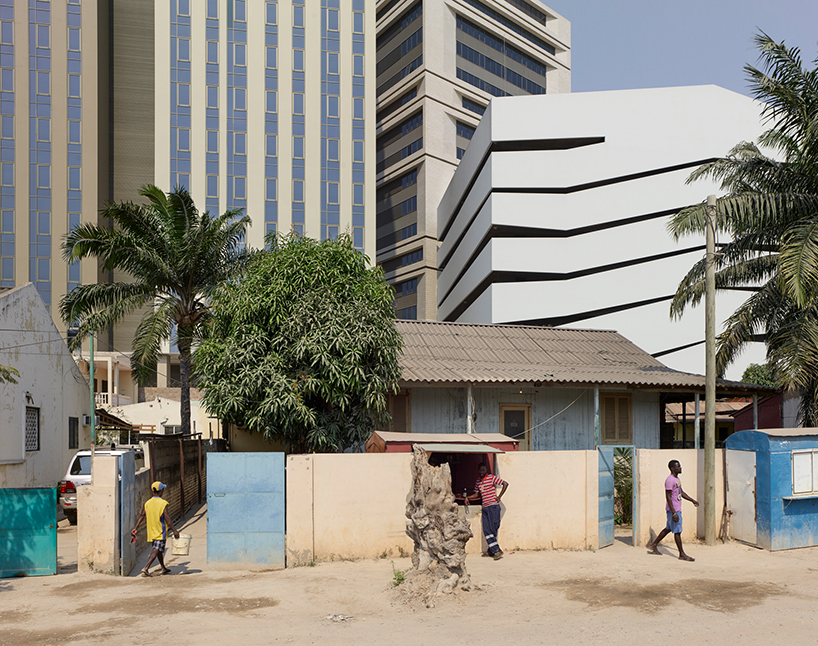 the structure is positioned on a centrally located, but awkwardly situated site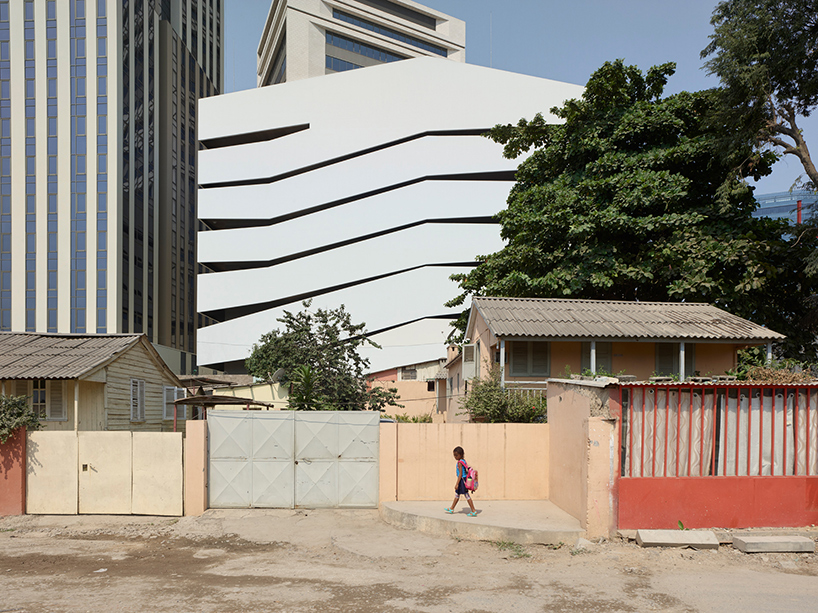 the six-storey 'sapiens building' houses the polytechnic institute of science and technology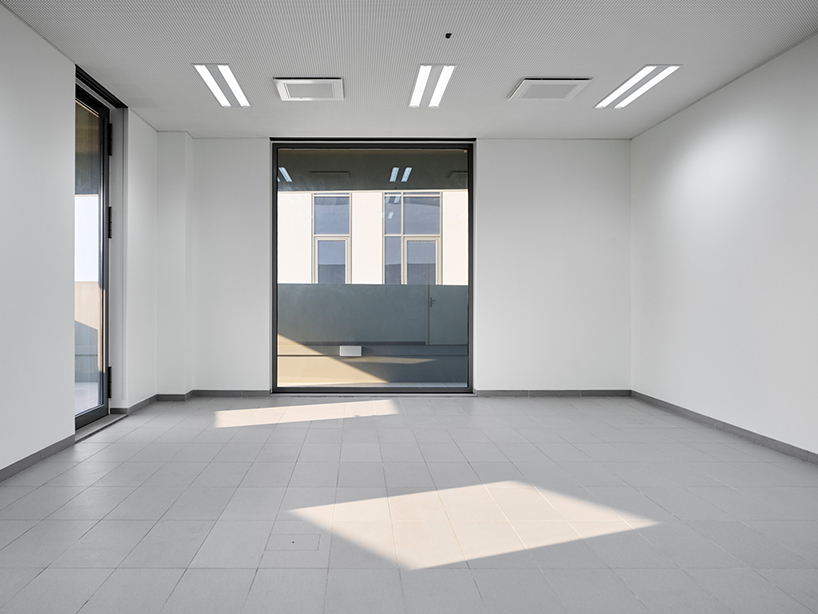 the polyhedral volume features narrow horizontal cuts in its otherwise monolithic façade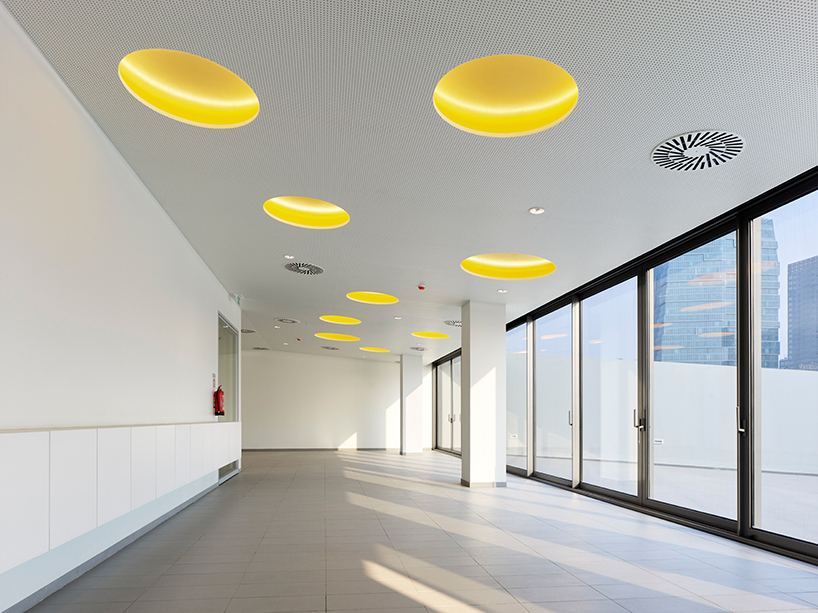 offering views across the city, external circulation galleries are found at the perimeter of each floorplate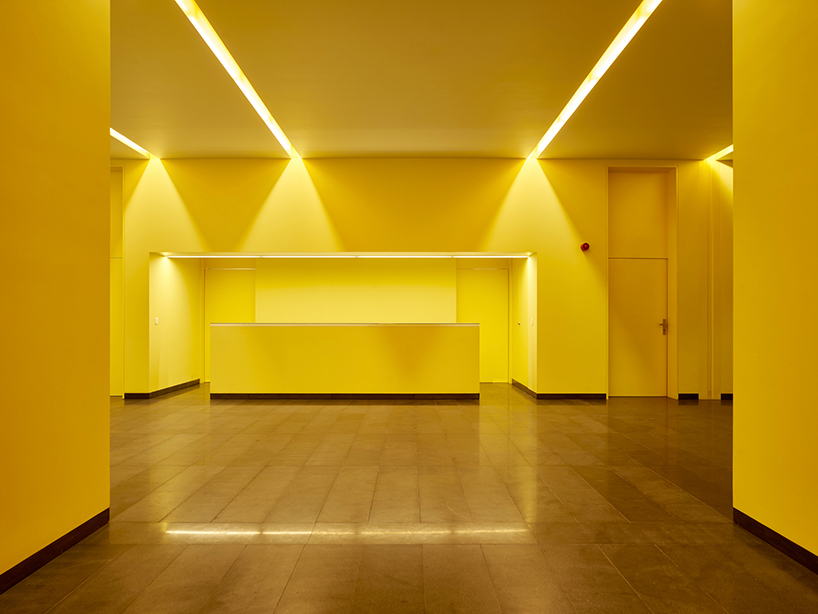 classrooms and other teaching areas are accessed via a centrally positioned stairwell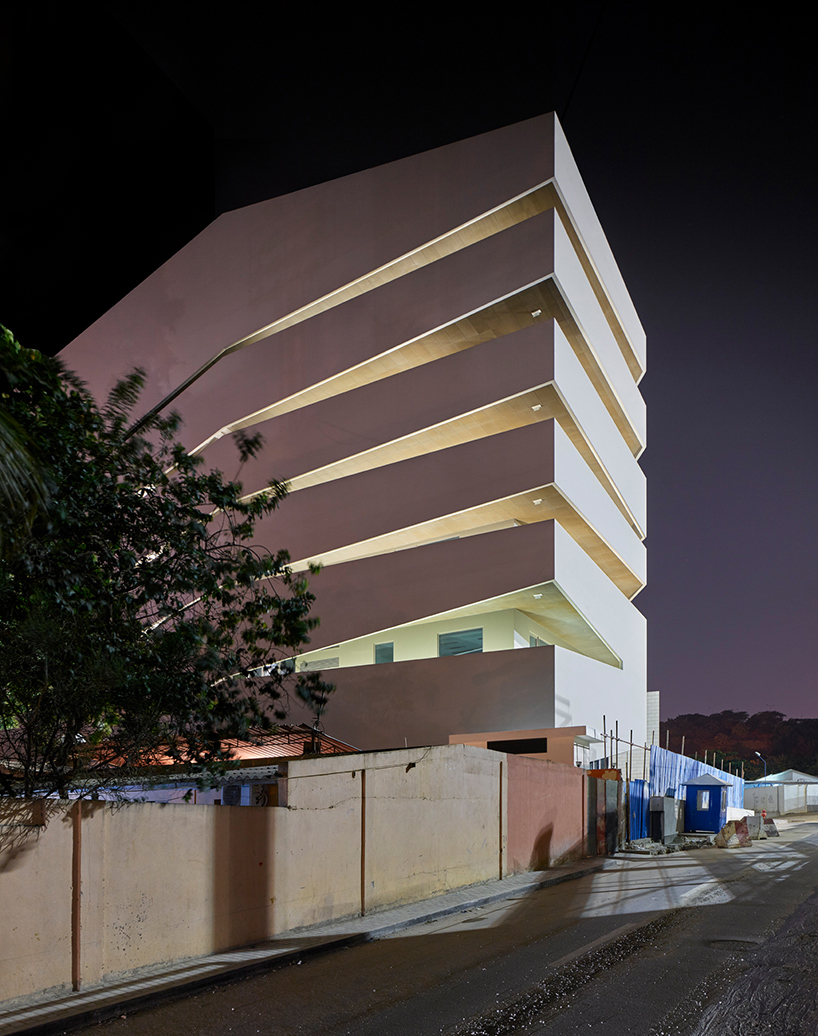 the horizontal slices help mediate the amount of daylight and heat entering the building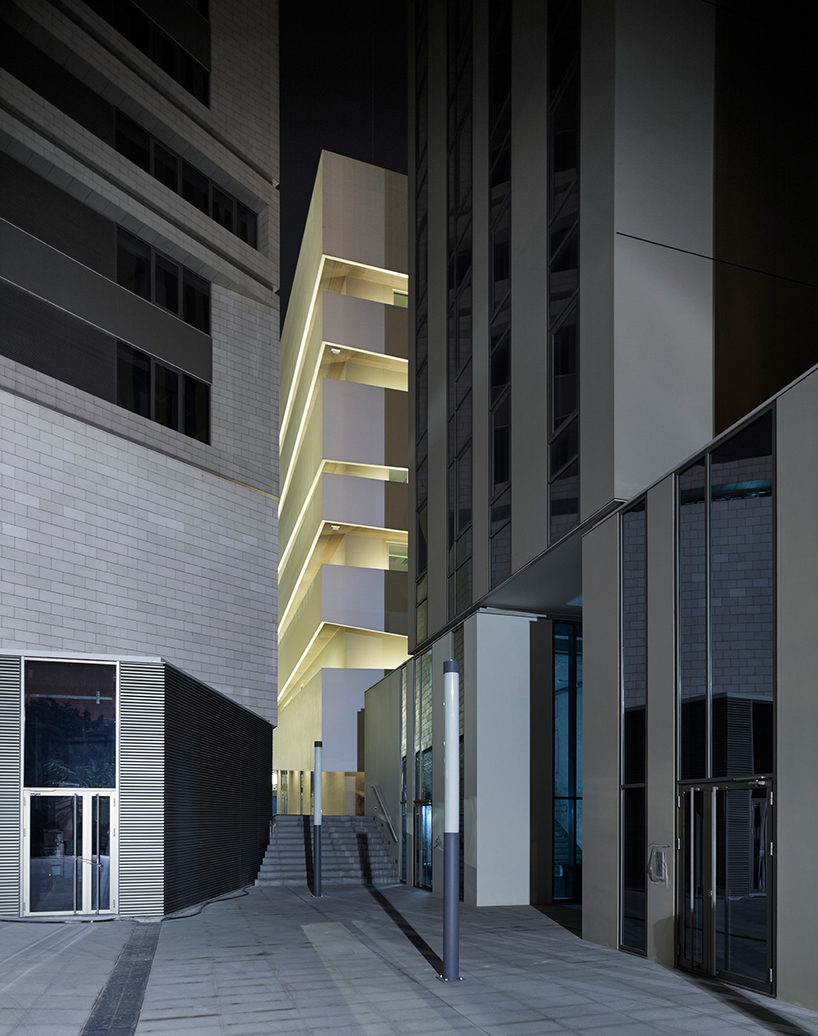 the wedge-shaped site borders two existing towers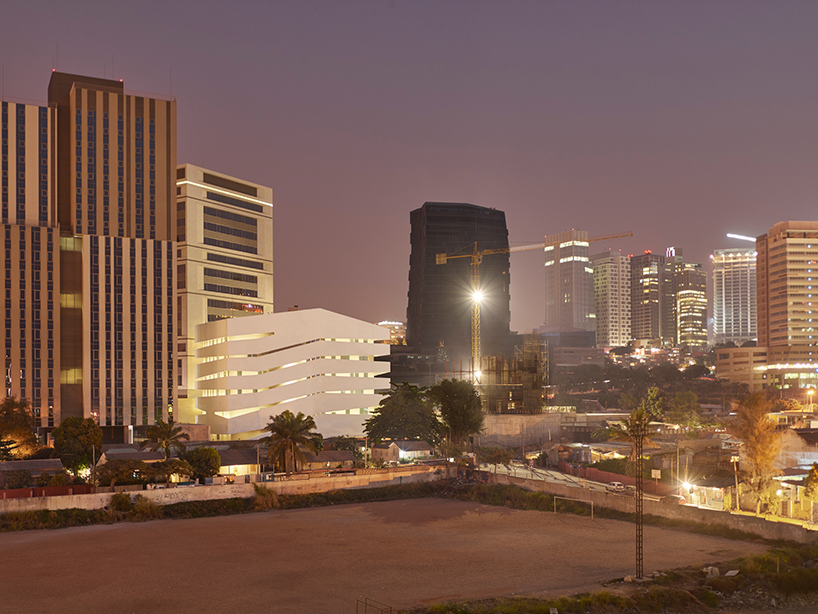 the semi-industrial area is found between downtown and the residential neighborhood of miramar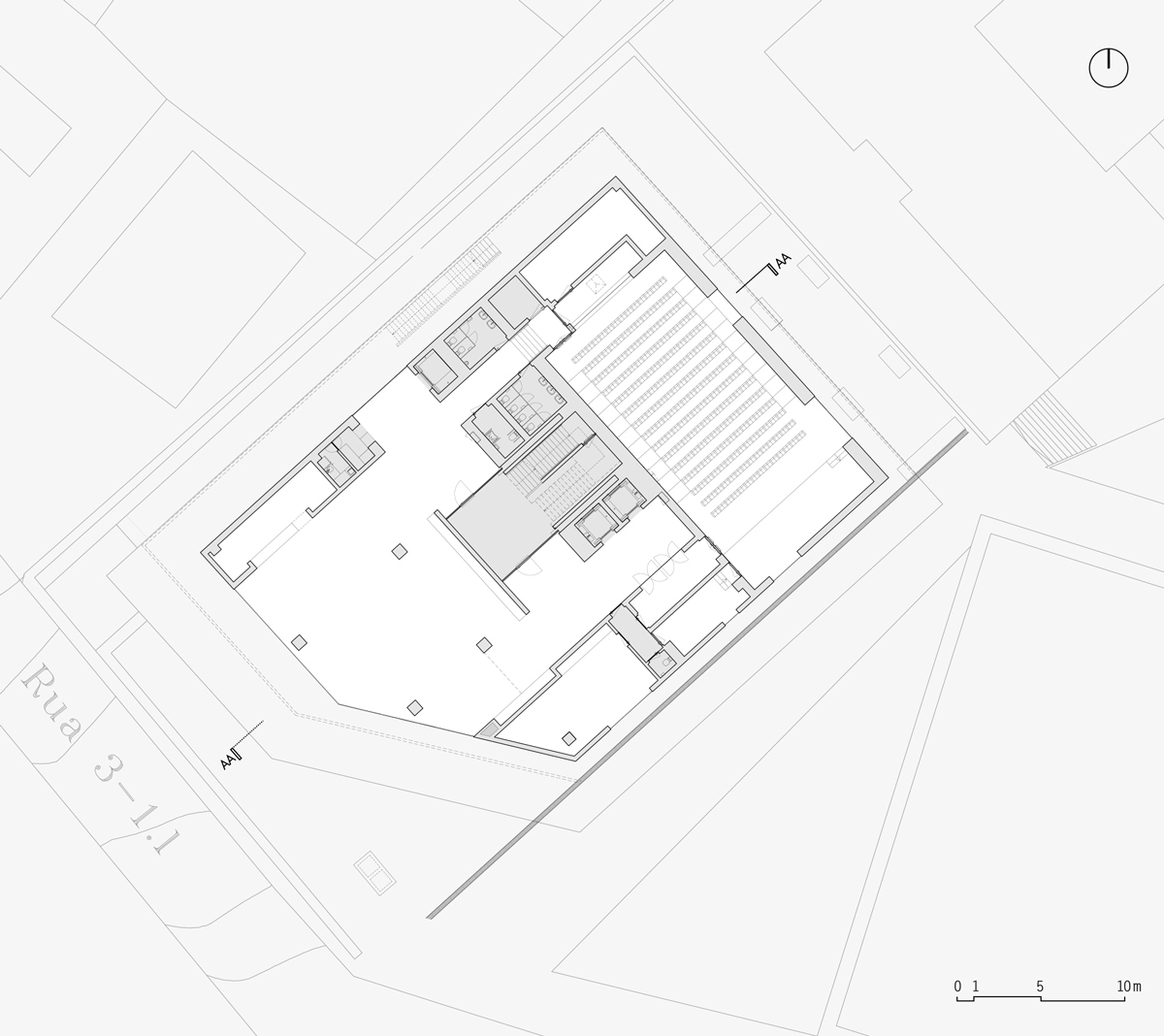 floor plan / level 0 (click to expand) / image courtesy of COSTALOPES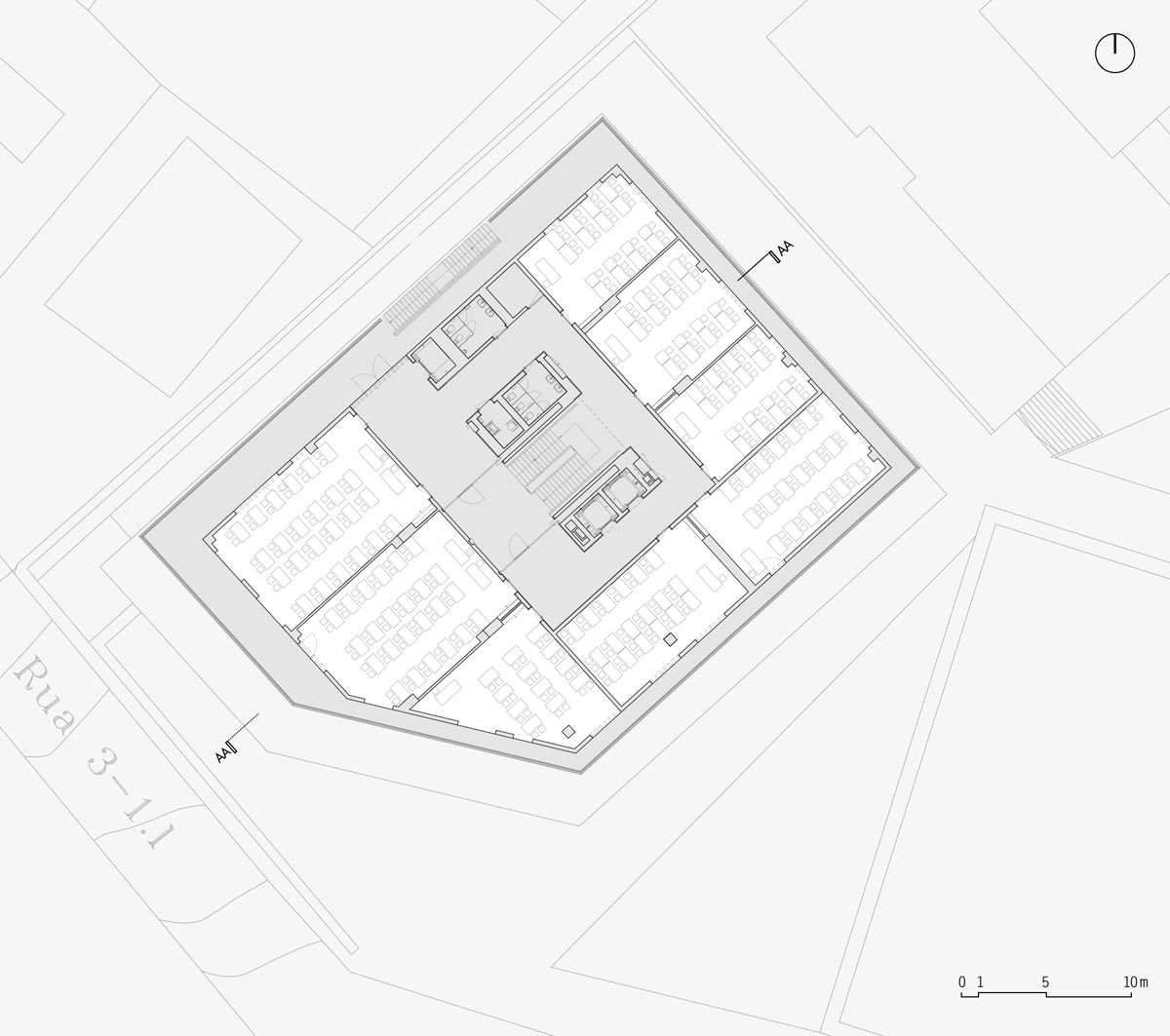 floor plan / typical (click to expand) / image courtesy of COSTALOPES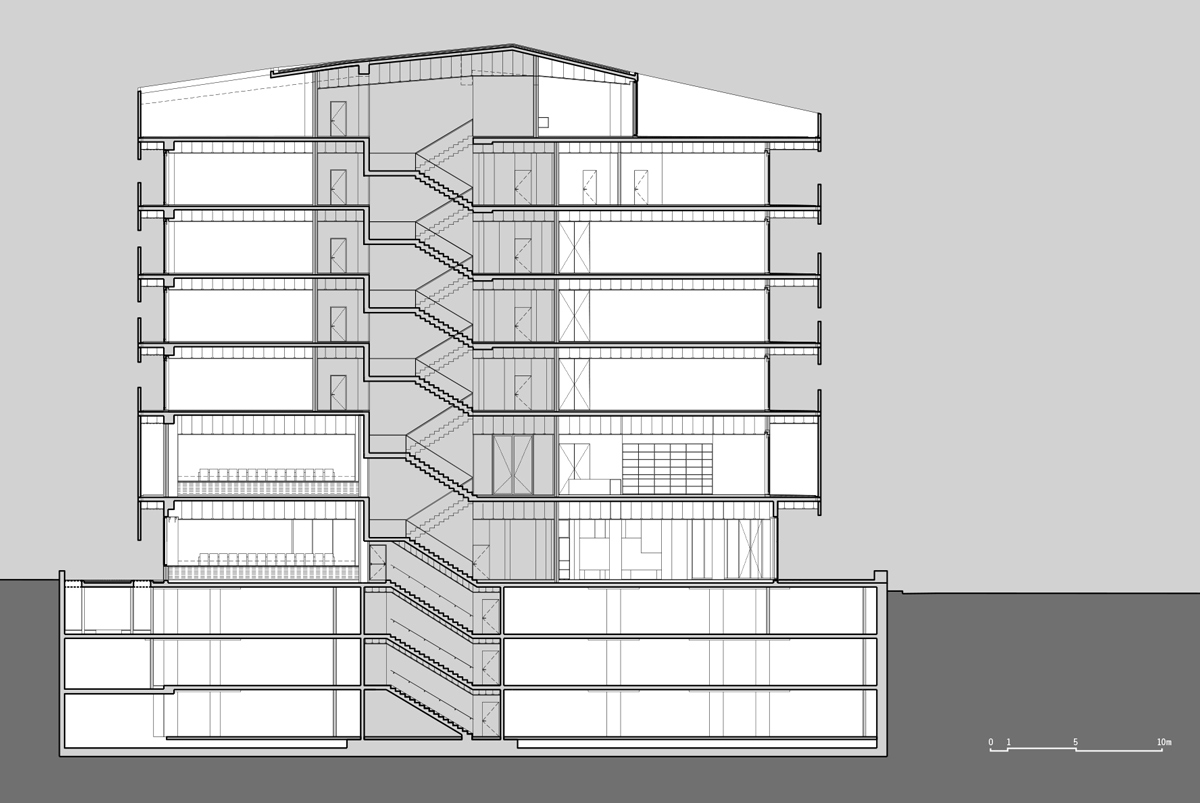 section / image courtesy of COSTALOPES
project info:
name: sapiens building (polytechnic institute of science and technology)
type: educational

status: built
location: luanda, angola

dates: 2007 – 2015

gross floor area: 10,758 sqm / 115,798 sqf
photography: fabrice fouillet
Save
Save
Save
Save
Save
Save
Save
Save
Save
Save
Save
mar 08, 2016
mar 08, 2016
jul 18, 2017
jul 18, 2017
jul 13, 2017
jul 13, 2017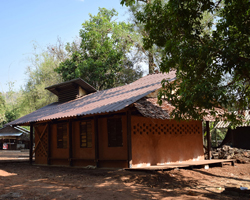 jul 03, 2017
jul 03, 2017