cristiano toraldo di francia, architect and co-founder of italian collective superstudio, passed away on 30 july 2019 at the age of 78. born in florence in 1941, toraldo di francia pioneered the italian radical design movement of the 60's and 70's together with his university classmate adolfo natalini by founding superstudio in december 1966, two years before he graduated in architecture with a thesis entitled holiday machine on the calabrian coast. eventually joined by roberto magris, gian piero frassinelli, alessandro magris, and alessandro poli (from 1970 to 1972), the avant-garde collective developed critical projects that experimented with alternative models for life on earth in the form of drawings, photomontages, films, and objects.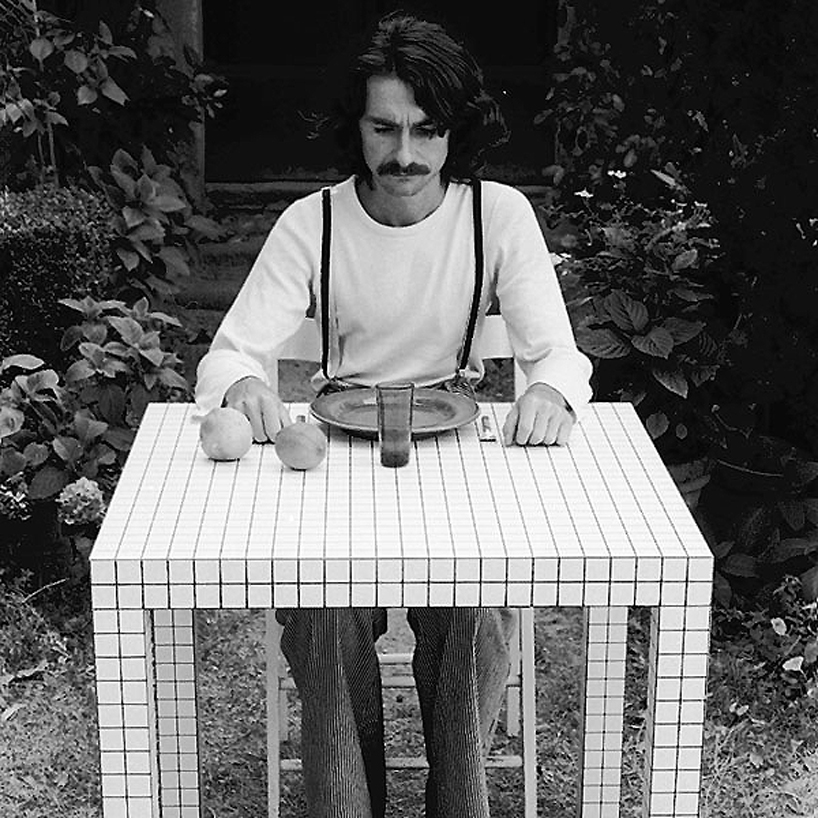 images courtesy of cristiano toraldo di francia, unless stated otherwise
header image via MAXXI
one of the most influential design groups, whose impact is still evident today, superstudio produced work that was not meant to be built most of the times, but was rather aimed at sparking philosophical and anthropological discussions on the relationship between architecture and nature, city and country, interior and exterior. in 1966, the collective participated in the first exhibition of superarchitettura, for which the poster read, 'superarchitecture is the architecture of superproduction, of superconsumption, of superpersuasion to consume, of the supermarket, the superman, of superoctane gasoline. superarchitecture accepts the logic of production and consumption, and works for its demystification.' convinced that architecture was a means of changing the world, the group produced work that criticized the attempt to unify the cultures of the system of technologies, from design to the city, in the name of rational necessity.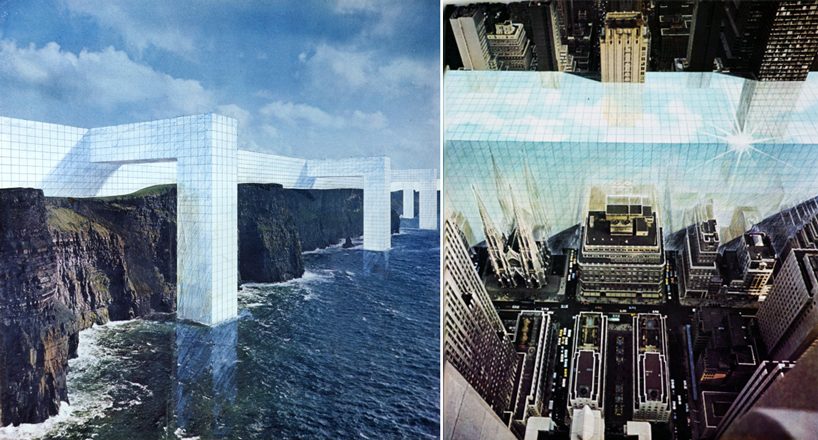 the continuous monument pushed to extremes the classical conception of the relationship between nature and architecture, city and country
'against the design myths of the sixties-flexibility, modularity, seriality-superstudio, seeking to impose a new more solid and immanent objectuality, proposed objects and spaces that were unitary, solid, immobile and aggressive in their physical strength of communication,' states toraldo di francia on his personal website. for the group, designs were hypotheses of physical transformations, ways to envision alternative scenarios for human life on earth. some of their most radical designs include: supersurface, which imagined the earth as one, great, borderless surface; the continuous monument, a negative (critical) utopia developed around the same time as supersurface, that, through a series of photomontages produced a model of total urbanization; and histograms of architecture, a catalogue of non-continuous, three-dimensional diagrams that 'could be carried over to different areas or scales for the edification of a serene and immobile nature in which we could finally see ourselves.'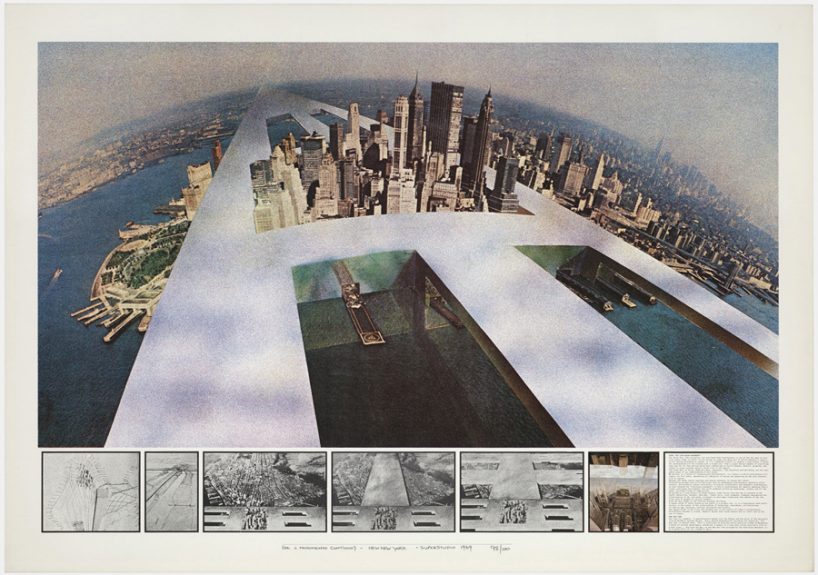 superstudio, the continuous monument, new york 1969
image via MAXXI
'the use of the earth comes about by means of service and communications grids,' reads a 1970 excerpt by superstudio on their project, supersurface. 'cities are their intersection points. the grid is a continuous, but not a homogeneous, system… the landscape becomes increasingly artificial and homogeneous… toward the disappearance of the membranes dividing interior and exterior… supersurface: a model of a mental attitude… there will be no more need for cities or castles, no more purpose for streets or squares, every point will be the same as every other. the journey from a or b might be long or short: in every instance it will be a constant migration.'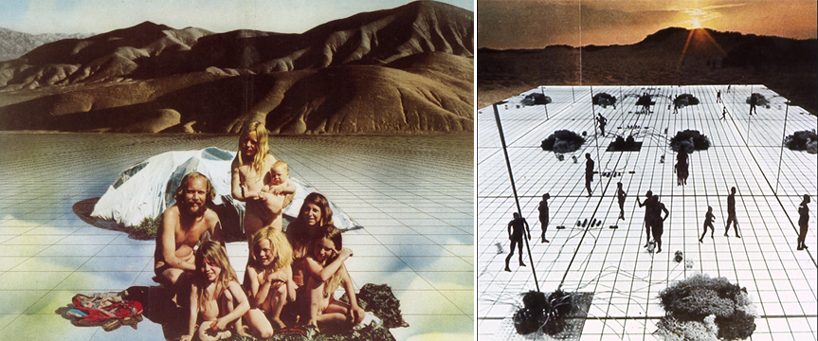 photomontages from the supersurface project
together with superstudio, cristiano toraldo di francia exhibited at the museum of modern art, new york, as part of the exhibition italy: the new domestic landscape in 1972, at the walker art center, minneapolis and six other american museums in 1973 with mindscapes, sottsass & superstudio, and in various other musems around the world, where their work can be found in until today. in 1980 after superstudio dissolved, he continued his work independently, first in florence with architect andrea noferi, and then from 1994 in the marche region in filottrano, together with architect lorena luccioni, who became his wife in 1999. always involved in different areas of design, toraldo di francia designed among others for anonima castelli, zanotta, poltronova, flos, calzolari, giovannetti, breda, palagio, and pica, while since 1974 he taught and lectured at various universities in europe, japan and the US.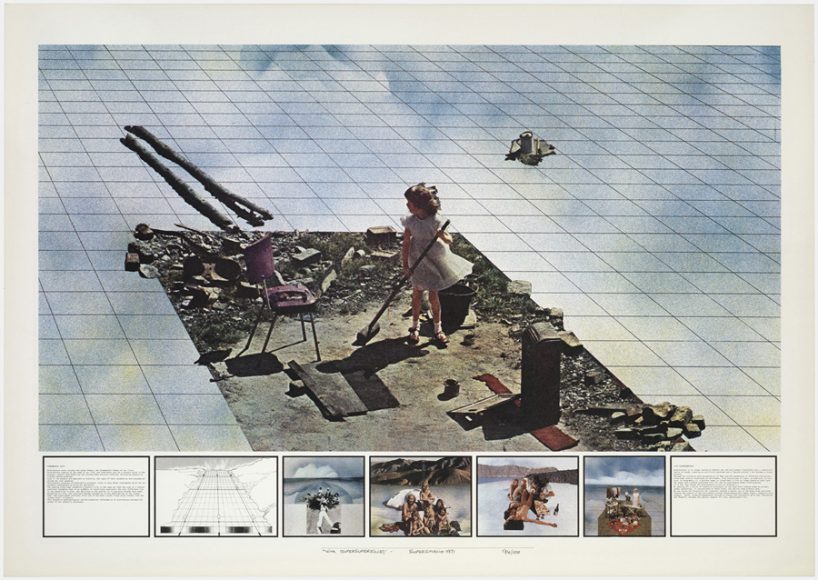 from 1971 to 1973, superstudio worked on fundamental acts, a series of films centered on the relations between architecture as conscious formalization of the planet, and human lifel the five films are life, education, ceremony, love and death
image via MAXXI
objects created using the non-continuous, three-dimensional diagrams from the histograms of architecture catalogue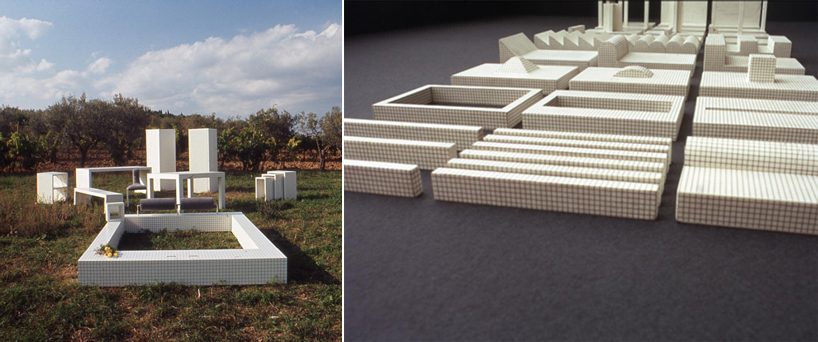 furniture and objects generated from the histograms of architecture catalogue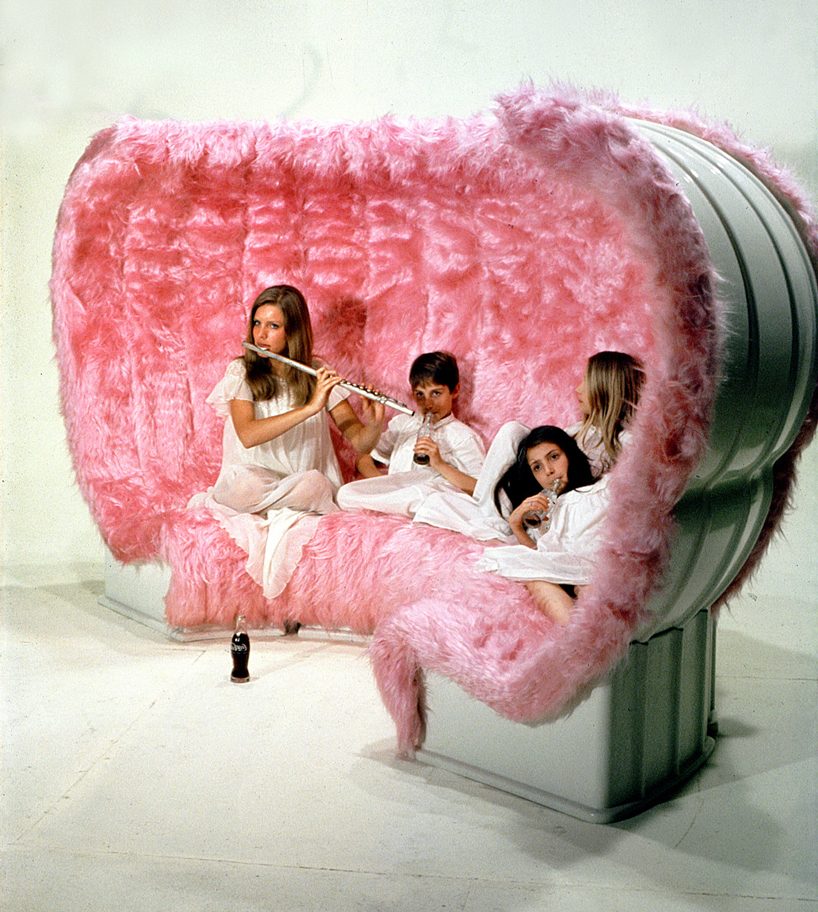 bazaar modular sofa, 1969, created under the group's invention design and evasion design strategy
image via MAXXI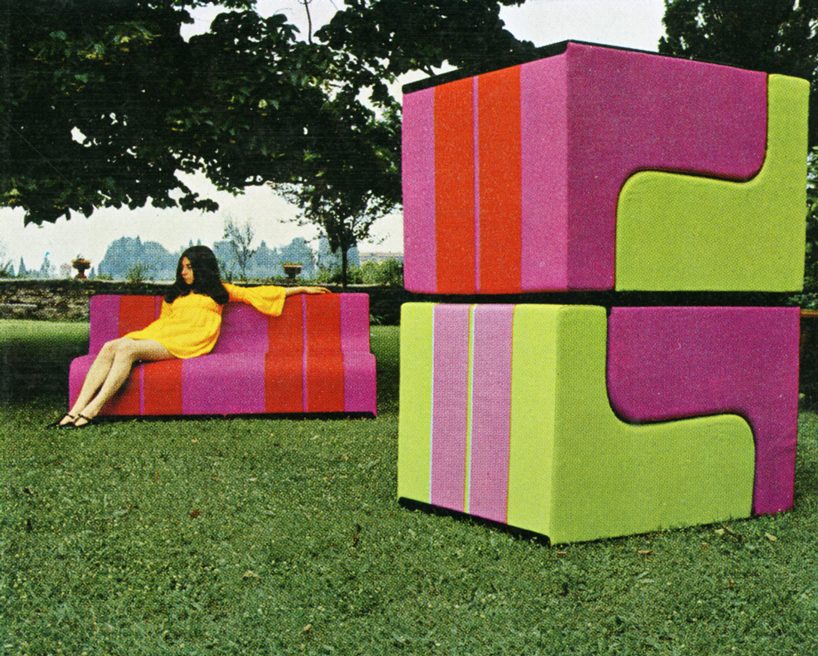 modular seat sofo, 1968
image via MAXXI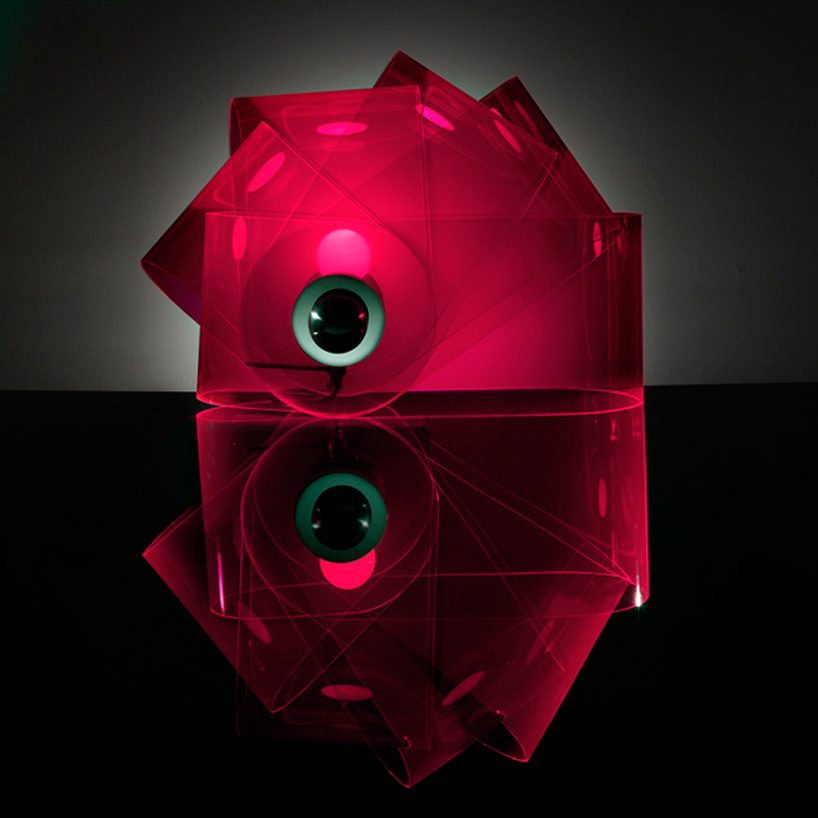 interactive gherpe table lamp, designed in 1968 for poltronova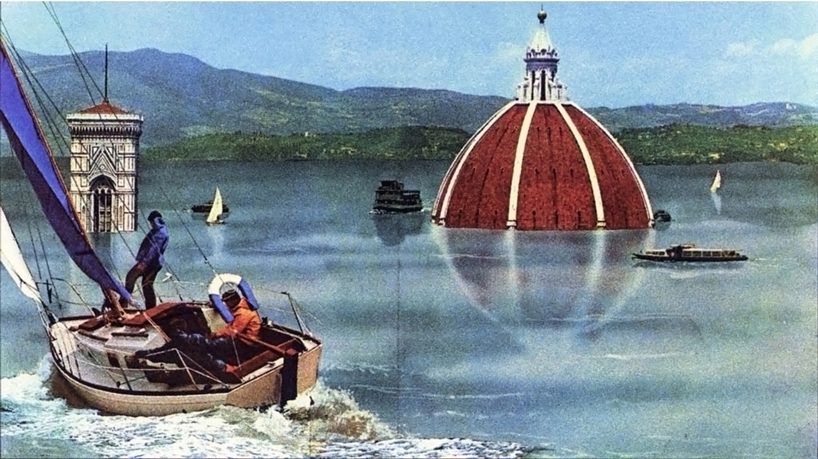 salvages of italian city centers (your italy) illustrated six proposals to save historic italian city centers
image via MAXXI
jun 27, 2020
jun 27, 2020
jun 01, 2020
jun 01, 2020
mar 24, 2020
mar 24, 2020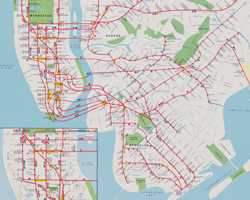 feb 26, 2020
feb 26, 2020
jan 24, 2020
jan 24, 2020
dec 09, 2019
dec 09, 2019
a diverse digital database that acts as a valuable guide in gaining insight and information about a product directly from the manufacturer, and serves as a rich reference point in developing a project or scheme.