chinese studio daipu architects has completed 'wood mountain' for a pub located in chongqing, china. the project reflects a desire to allude to the local topography, landscape and climate. the architects have employed the structural language of a 'mountain' to simulate the terrain of chongqing. the structure is introduced into the restricted concrete space to create a new scale of furniture.

all images by qingshan woo
the wooden landscape amplifies the dimensional feeling of the pub, and also invites relaxed interactions within the space. customers can sit, lie or lean within the dynamic setting which creates a relaxed atmosphere. the wooden structure extends beyond the boundaries of the pub into the outdoor area, allowing views of the yuzhong skyline and the distant yangtze river.

the design invites a relaxed interaction as customers can sit, lie, or lean
'people who arrive in chongqing for the first time will feel excited when they see such distinctive geospatial features' the team says. through its projects, daipu architects seeks to embody a new approach to restricted concrete spaces that seem to take over modern cities. 'we employ a set of new structural language in this project, which can be seen as topography, landscape, or furniture design'. the whole model is made of pure solid wood and carved by computerized digital control machine.

the structure is made entirely of solid wood, which will expand or contract with time
the model was designed on a computer, then prefabricated in the factory and assembled on site. the solid wood will partly expand or contract with the effect of the local wet weather, and varied grains will emerge on the surface. after a couple years the wood will reflect the natural effects of aging, referencing the scene of a warehouse or timber mill. 'people will also leave the signs of frequent use on the surface, which seems to implicitly suggest the changes of fermented beer in the barrel' state the architects.

signs of use on the surface have a material quality that alludes to a warehouse or timber mill

the structure transforms from the floor, to seating, to a counter

the 'mountain' was pre-fabricated and assembled on site

the changes of the wood suggest the transformation of fermented beer in a barrel

the wooden structure extends beyond the boundaries of the pub into the outdoor space

the form respects the local mountainous terrain of chongqing
project info:
project title: anti-domino no. 02, wood mountain
location: chongqing, china
no. of floors: 1f
building area: 100 square meters
site area: 120 square meters
outdoor area: 200 square meters
client: 2 cups bar
design architect: daipu architects
director : dai pu
project architect: melca gong
design team: dai pu,melca gong,wen shikun,cao hui, zhan yu,caryn chen
photographer:qingshan woo
design: 2016.10-2016.12
construction: 2016.11-2017.01
Save
nov 02, 2017
nov 02, 2017
nov 01, 2017
nov 01, 2017
oct 29, 2017
oct 29, 2017
oct 18, 2017
oct 18, 2017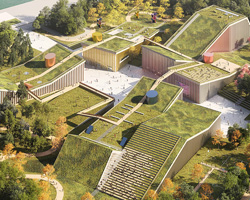 oct 17, 2017
oct 17, 2017
oct 17, 2017
oct 17, 2017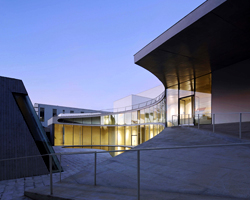 apr 15, 2013
apr 15, 2013
oct 31, 2017
oct 31, 2017
oct 30, 2017
oct 30, 2017
oct 23, 2017
oct 23, 2017