a residence that was originally designed by architect frank gehry back in the 70's has been transformed. what was once a hub associated with the contemporary L.A. art scene has been updated to accommodate the new inhabitants: a visual artist and his family living in the little osaka neighborhood of los angeles.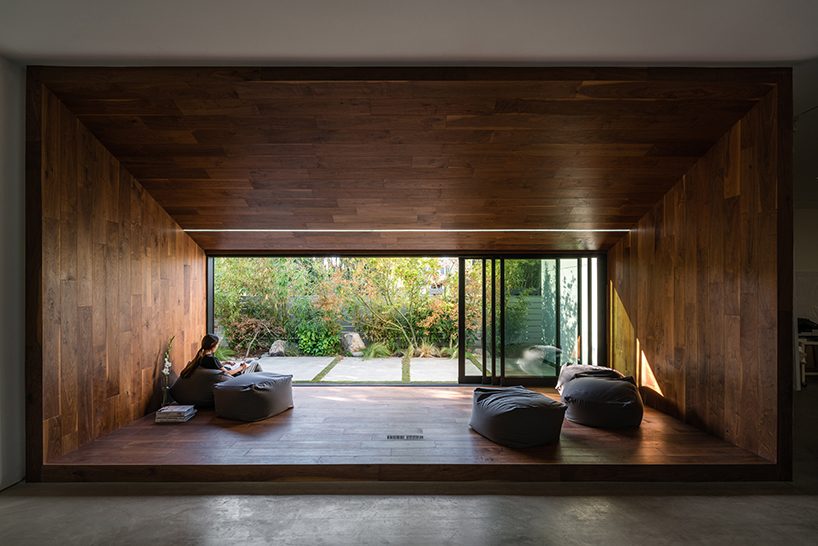 taking cues from japanese tea houses, brunn designed a wooden box‐ like volume within that space
all images © brandon shigeta
the project 'hide out' was completed by los angeles-based firm dan brunn architecture. approached with a minimalist aesthetic, design cues from the home's original architect frank gehry was expressed across two floors. the dwelling simultaneously serves as the client's art studio and gallery space. the set up of the interiors is arranged around an existing oversized rectangular skylight, with the addition of new apertures to invite light into the kitchen and living areas. wood, concrete and glass were the materials that were prominently used as an homage to the architectural shapes and material palette famously used by gehry back in that time.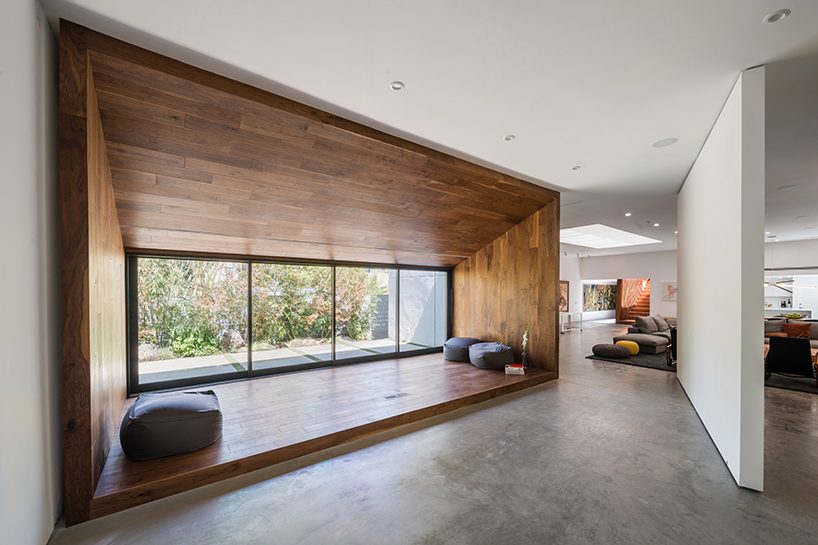 the original homeowners—noted los angeles contemporary art collectors edwin janss jr. and his wife ann—
commissioned architect frank gehry in the 1970s
the differentiation between inside and outside is seen on the ground floor where a feeling of openness and continuum is instilled. a floor-to-ceiling pivoting wall at the far end of the property either hides or reveals a multi‐purpose room featuring a built‐in murphy bed that emerges from the bookcase to transform the library into a guest room. reminiscent to japanese tea houses, bruun inserted a wooden box volume within this library which can in turn, be utilized for a variety of activities, while establishing a perfect frame of the garden outside.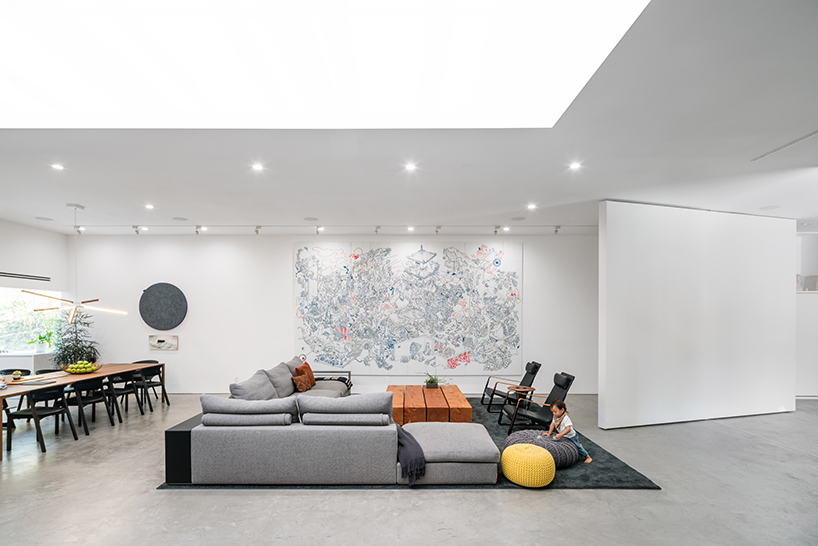 the entire first floor was gutted to create an open‐air plan that accommodates work and display space for the owner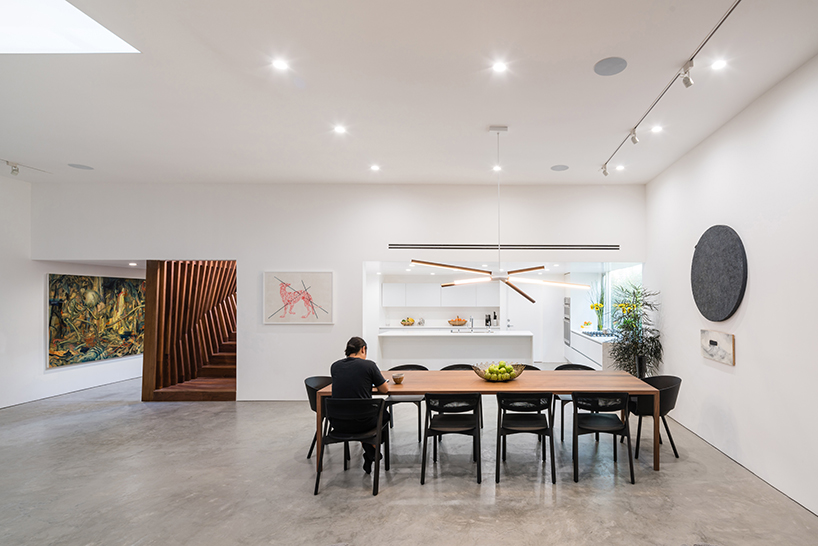 the interiors are meant to serve as a gallery‐like setting for the homeowner's changing art displays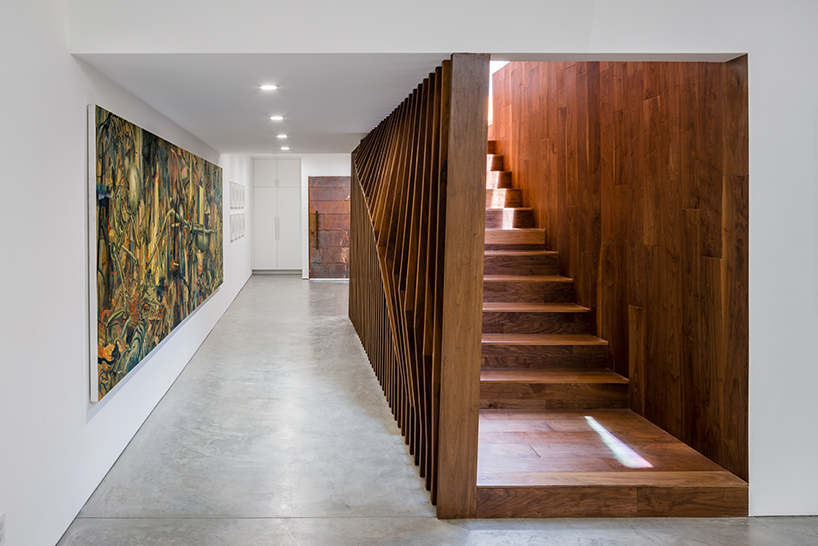 the sculptural statement of the home emerges in the form of an expressive stairway
a strong presence is given to the handcrafted walnut staircase which extenuates the verticality of the space. the dynamic undulating shape captures the light throughout the day, accentuating the tones of the wood, as the slats encourage a dance of light and shadow. upstairs is where the bedrooms are located; natural light immediately illuminates the space through a glass‐enclosed open‐air meditative garden. previously boxed in with no access to the outdoors, this area now serves as a garden space as a nod to gehry's original plan to make the area an encased greenhouse.

handcrafted, the walnut staircase extenuates the verticality of the space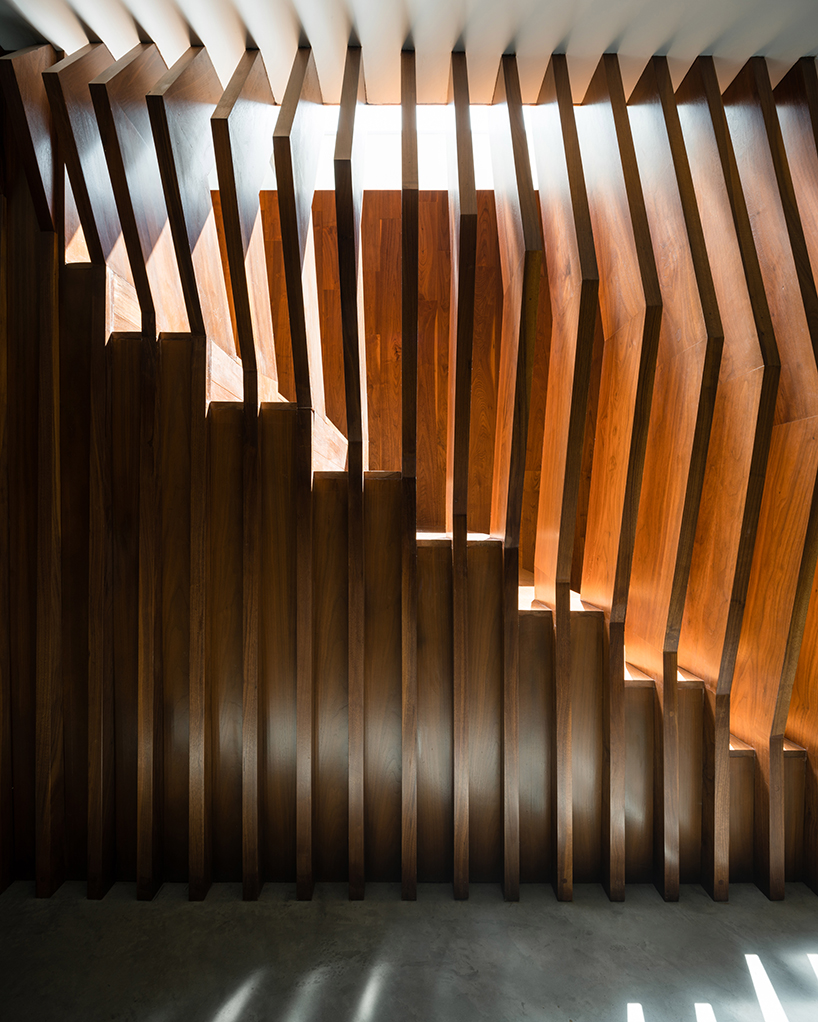 the slats shift as one moves around the stairs, creating varied experiences going up and down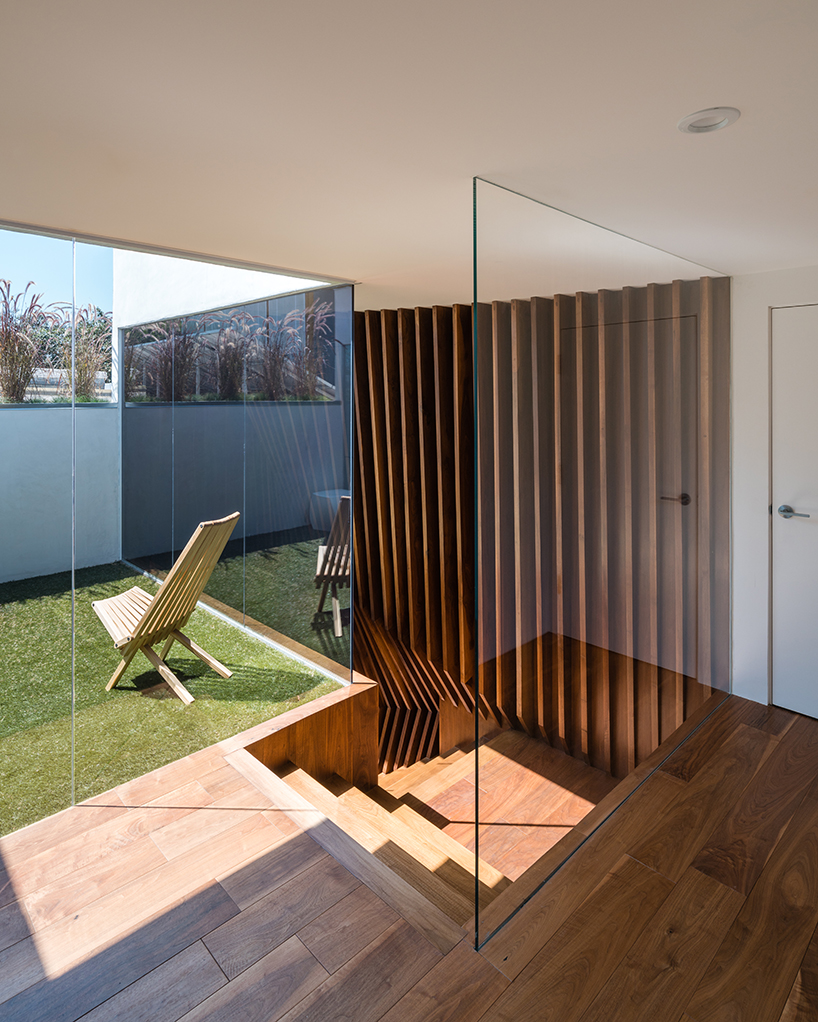 natural light seeps into the stairwell tunnel through a glass‐enclosed open‐air meditative garden

built‐in murphy bed emerges from the floor‐to‐ceiling bookcase to transform the library into a guest room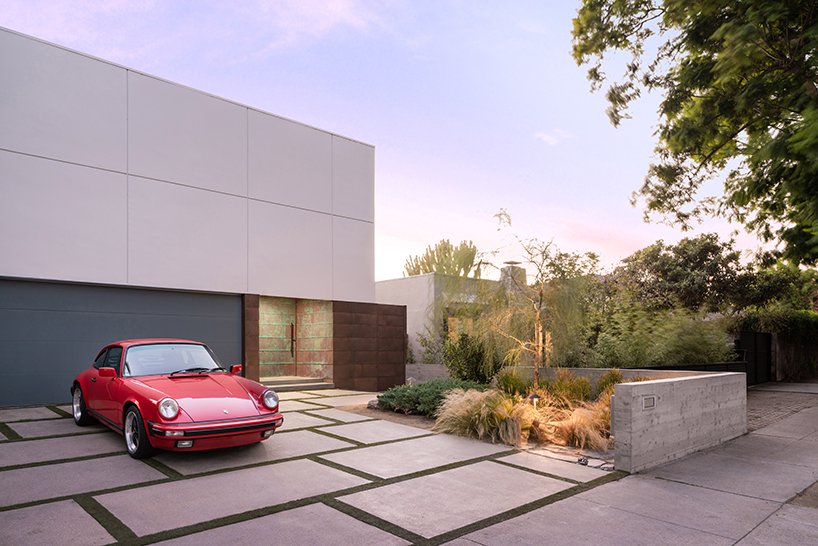 the hide our house in little osaka, los angeles
Save
Save
Save
Save
Save
Save
aug 17, 2017
aug 17, 2017
aug 16, 2017
aug 16, 2017
aug 16, 2017
aug 16, 2017