apr 11, 2016
daniel libeskind plans to build kurdistan museum in iraq
daniel libeskind plans to build kurdistan museum in iraq
image © hayes davidson
architect daniel libeskind has unveiled plans for 'the kurdistan museum', a major new building to be located in erbil, iraq. developed in collaboration with the kurdistan regional government (the KRG) and client representative RWF world, the project seeks to share the story of the kurdish people and inspire an open dialogue for future generations within kurdistan. situated at the base of erbil's ancient citadel, the 150,000 square-foot museum features space for both permanent and temporary exhibitions, a lecture theater, state-of-the-art multimedia educational resources, an extensive digital archive of kurdish historical assets, as well as a community center and landscaped outdoor areas for public use.

the new building will be located in erbil, iraq
image © hayes davidson
'the museum aims to convey the spirit of the kurdish people, their rich culture and the future of kurdistan,' says daniel libeskind. 'the design had to navigate between two extreme emotions: sadness and tragedy, through the weight of history, and of joy and hope, as the nation looks to the future.'
an open-air courtyard, conceived as a tranquil and meditative space at the heart of the museum, references those found in the citadel and throughout the ancient, urban neighborhoods of erbil. meanwhile, a water feature extends from the landscape through the museum, bringing to mind the rivers and fertile valleys of kurdistan. the landscape offers performance spaces, café seating, and picnic grounds where people can gather.

the scheme is situated at the base of the city's ancient citadel
image © hayes davidson
the museum is formed of interlocking geometric volumes that represent the four kurdish regions: turkey, syria, iran, and iraq. the volumes are intersected by a line that is broken into two angular fragments, representing the past and future of kurdistan. studio libeskind explains this aspect of the project as follows: 'the two fragments create an emotive duality: a heavy and opaque mass, 'the anfal line', which symbolizes the genocide under saddam hussein; and 'the liberty line', a lattice structure filled with greenery that ascends towards the sky and culminates with an eternal flame – a powerful symbol in kurdish culture.'

a lattice structure filled with greenery ascends towards the sky and culminates in an eternal flame
image © crystal
the project's international team also includes: haley sharpe design (UK) as exhibition designer; expedition (UK) as structural engineer; atelier ten (US) as mechanical and environmental engineer; jackson coles (UK) as project manager; royal botanic gardens, kew (UK) as consultants for landscape and botany; RWF world (UK/Iraq) for development, management and content production; and tim renwick as project director (london eye, london 2012 olympic village).

volumes are intersected by a line broken into two angular fragments
image © studio libeskind
the museum's construction will commence once the region is stabilized and the threat posed by fighting in the area is minimized. the kurdistan regional government is inviting outside financial support for the project.

the 150,000 square-foot museum features exhibition space for both permanent and temporary exhibitions
image © studio libeskind

landscaped outdoor spaces are provided for public use
image © hayes davidson

construction will commence once the region is stabilized
image © hayes davidson

concept sketch from the project's development
image © daniel libeskind

the project seeks to to share the story of the kurdish people
image © daniel libeskind

'remembering the past, while constructing the future'
image © daniel libeskind
oct 31, 2017
oct 31, 2017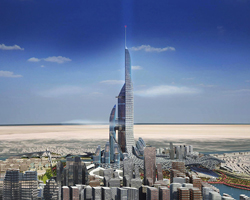 nov 17, 2015
nov 17, 2015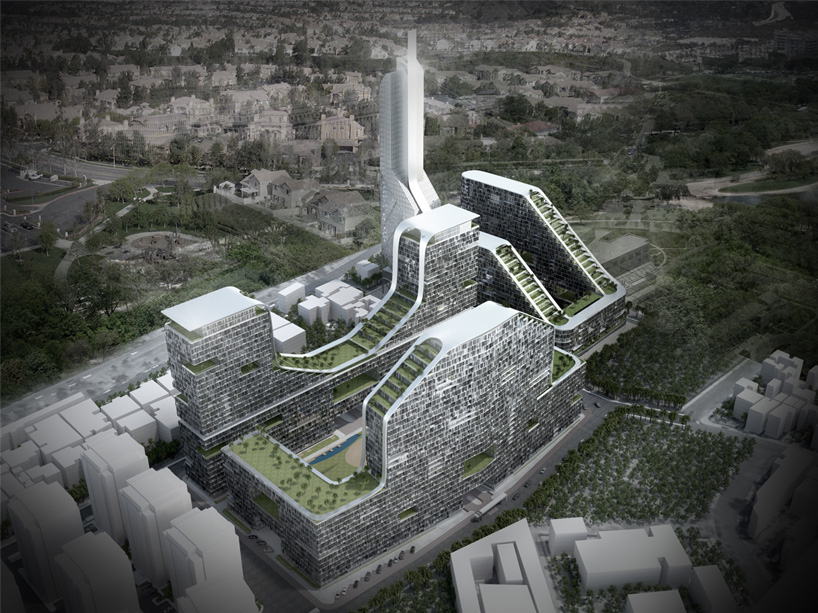 mar 30, 2015
mar 30, 2015
jun 19, 2013
jun 19, 2013
oct 02, 2017
oct 02, 2017
mar 21, 2017
mar 21, 2017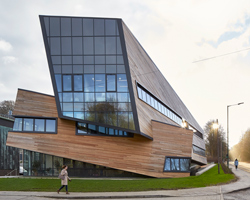 mar 06, 2017
mar 06, 2017