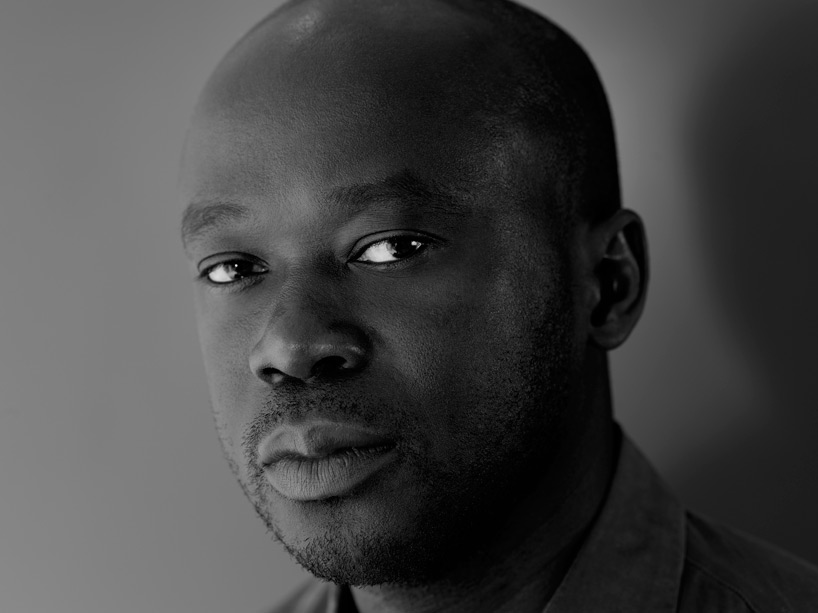 jul 16, 2014
david adjaye to construct south african pavilion for johannesburg
david adjaye to construct south african pavilion for johannesburg
photo by ed reeve
in collaboration with the johannesburg development agency (JDA), non-profit organization DESIGNING_SOUTHAFRICA (D_ZA) has announced that british architect david adjaye will construct a temporary public structure in johannesburg. the project, simply called 'the pavilion', is to be built within the city's park station precinct, highlighting the region's historical significance and reactivating an underused public space. the project, conceived by D_ZA founder and director zahira asmal, is part of a larger scheme designed to serve as a catalyst for civic improvements, transforming the area into a food and culture hub.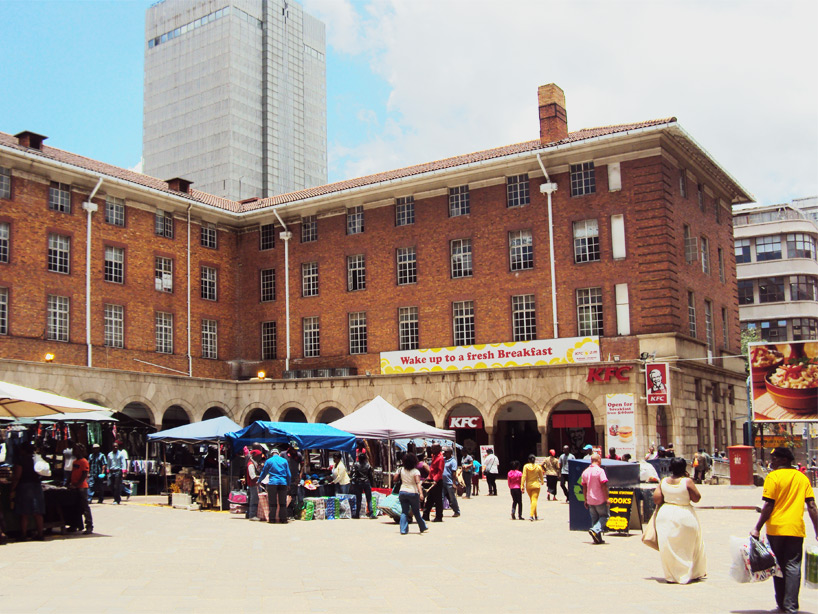 the pavilion is to be built within the city's park station precinct, reactivating an untilized public space
image courtesy of urban works
strategically positioned at the heart of the city, the scheme intends to reconceptualize the role of urban public space. one million people each day pass through the public square in which the pavilion is to be built – part of a thriving but largely unregulated economic network. while park station is a reception space for people traveling into johannesburg, there is a need for place making activities to focus attention and attract visitors to the places positioned around the various stations and taxi ranks.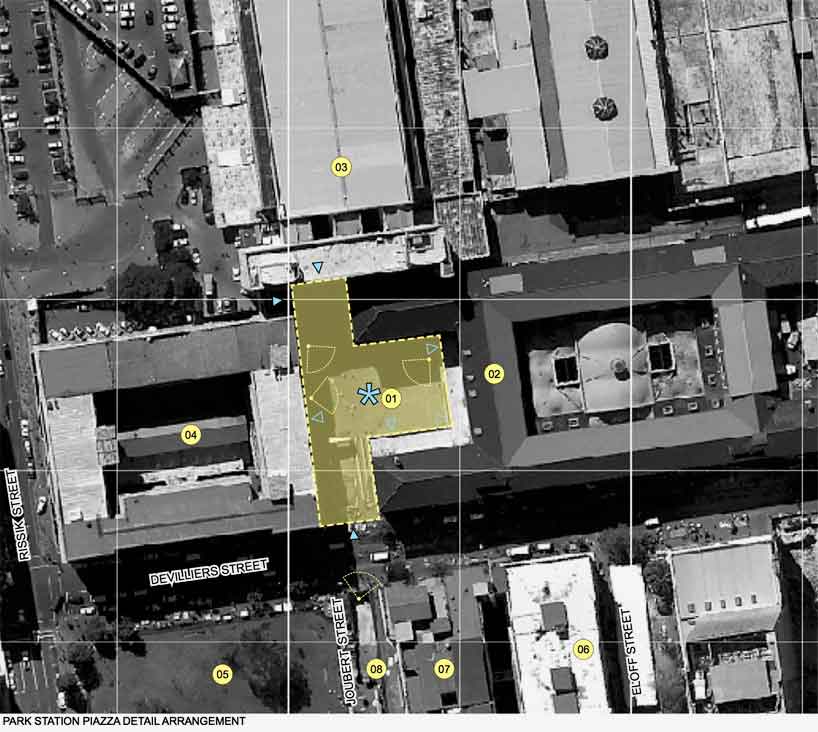 aerial view of the food and culture hub site
image courtesy of urban works
the much larger and permanent food and culture hub will be designed by local office urban works who described the project as 'a catalytic space that brings together diverse entrepreneurs in the food economy to develop their trades'. 'food security and our democracy are intertwined at the doorstep of this incredible metropolis. an inconvenient but appropriate challenge is established', continued company director thiresh govender.
more details regarding the project will be released later this year. in the meantime, see designboom's coverage of previously completed pavilion structures by david adjaye in both london and korea.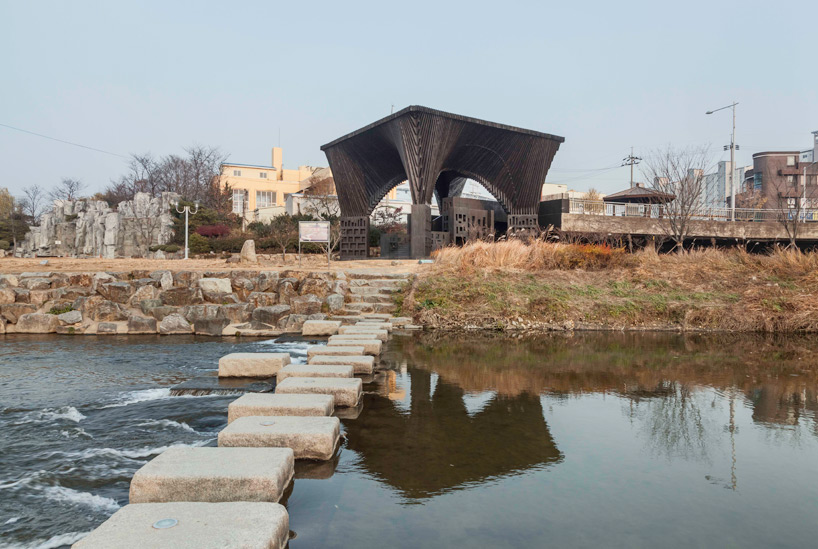 adjaye's 'gwangju river reading room' in korea
photo by kyungsub shin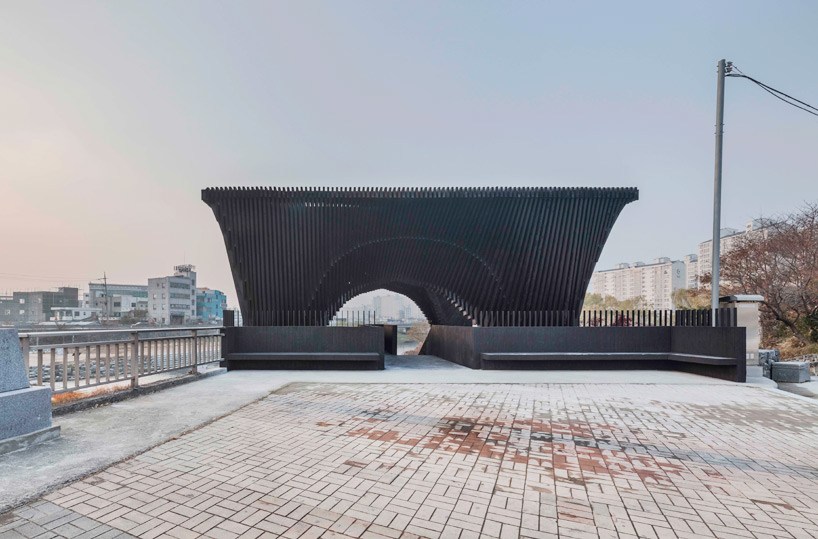 the folly was developed with rome-based author taiye selasi
photo by kyungsub shin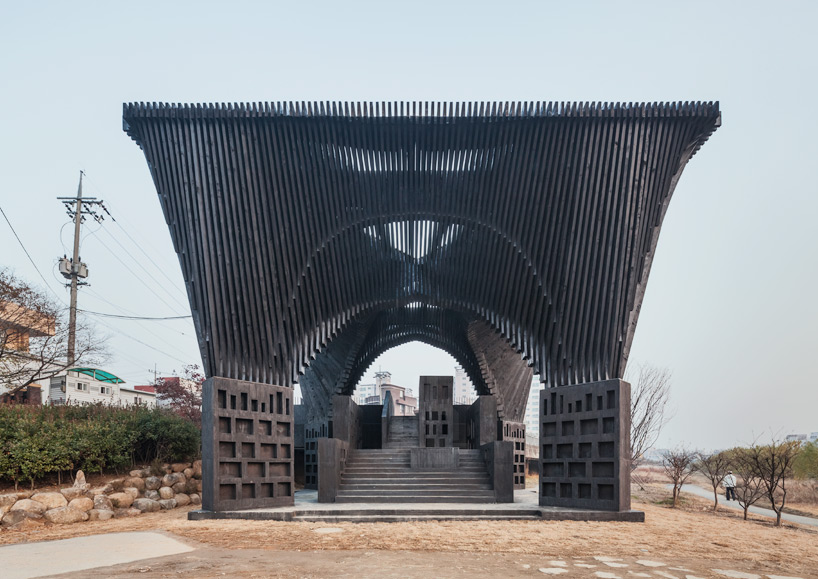 the project serves as a space for public gatherings and events
photo by kyungsub shin

in 2008 david adjaye designed 'sclera' a timber pavilion for london's size + matter project
photo by leonardo finotti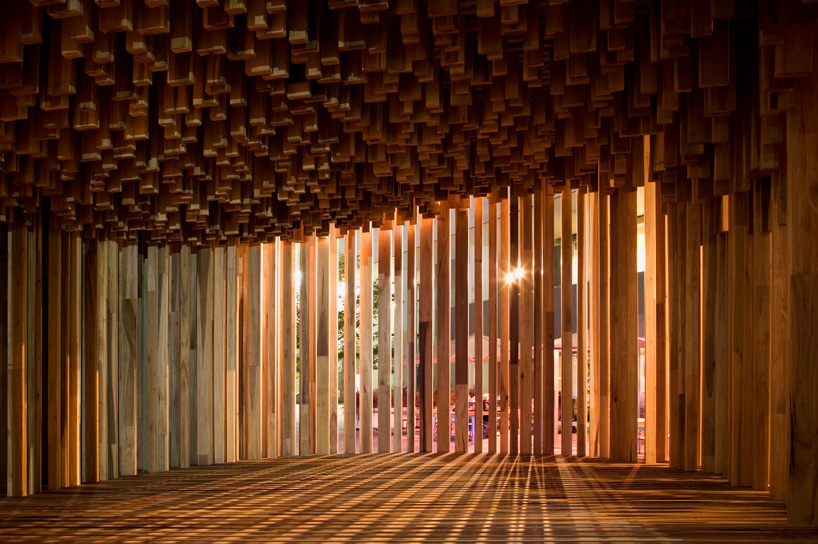 the oval-shaped pavilion is made from american tulipwood
photo by leonardo finotti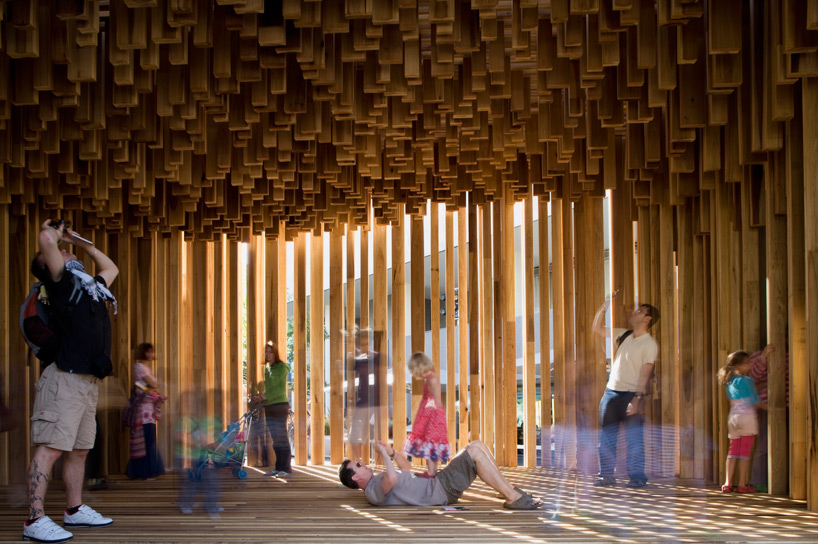 visitors are encouraged to walk inside the structure and experience the raw qualities of the material
photo by leonardo finotti
jul 02, 2017
jul 02, 2017
may 16, 2017
may 16, 2017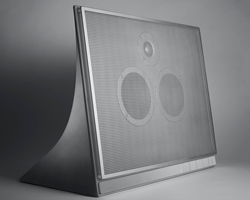 apr 20, 2017
apr 20, 2017