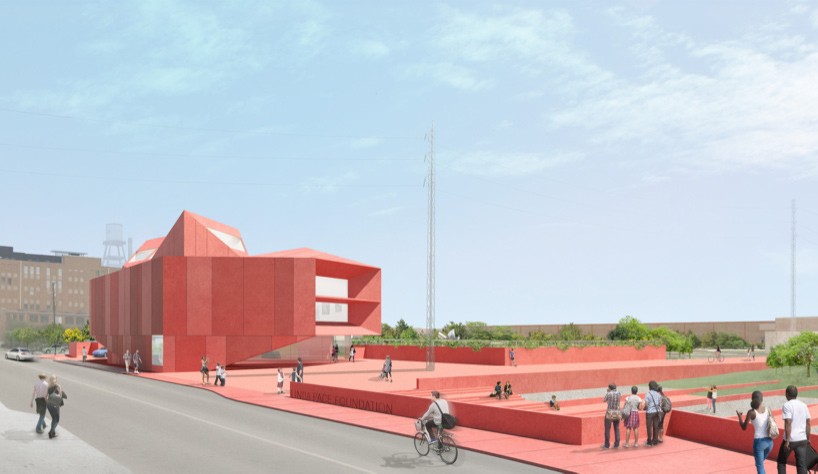 sep 18, 2015
david adjaye conceives a 'ruby city' for the linda pace foundation in texas
david adjaye conceives a 'ruby city' for the linda pace foundation in texas
image courtesy of adjaye associates / linda pace foundation
the linda pace foundation has announced details of 'ruby city', a crimson-clad structure designed by british architect david adjaye. located in san antonio, texas, the scheme will exhibit the foundation's growing collection of over 800 paintings, sculptures, and installations by internationally acclaimed contemporary artists. set to open in 2018, the institution will serve as a cultural destination for local, national and international visitors, offering free admission.

oversized windows are oriented towards the adjacent park and city center
image courtesy of adjaye associates / linda pace foundation
the two-storey design boasts an exterior clad in crimson-hued panels of precast concrete with glass aggregate. angled, oversized windows are oriented towards the adjacent park and city center, while a dramatic rooftop echoes the form of the voids removed from the building's base. internally, a grand staircase connects a series of gallery spaces that each feature concrete floors and white surfaces.

linda pace's drawing of her dream of a ruby city (2007)
the design is based on a dream that linda pace had shortly before her passing. david adjaye explains: 'when I visited san antonio in 2007, and met with linda, we sketched out ideas and together, we envisioned a building that would resonate with her dream of the ruby city. like a city, the design offers an organic, heuristic encounter with the foundation's works and my hope is that it will become a place where artists and the wider community can be inspired to realize their own dreams through a meaningful experience with contemporary art.'
construction work on 'ruby city' is set to begin in 2016, with a scheduled completion date of 2018.
apr 21, 2017
apr 21, 2017
apr 13, 2017
apr 13, 2017
jul 01, 2016
jul 01, 2016
jul 20, 2017
jul 20, 2017
jul 18, 2017
jul 18, 2017
jul 10, 2017
jul 10, 2017
jul 02, 2017
jul 02, 2017
may 16, 2017
may 16, 2017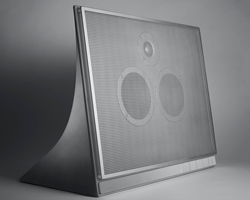 apr 20, 2017
apr 20, 2017