david adjaye has collaborated with cooper robertson to design the new studio museum in harlem. first announced in 2015, new details have now been released about the $175 million project which is funded through a public-private initiative with the city of new york. located in the heart of harlem on west 125th street, the building will replace the current facility designed in the 1980's by the late african–american architect j. max bond, jr.

the building maintains a welcoming façade on the street level
all images courtesy of adjaye associates
the five-storey, 82,000-square-foot project will provide expanded custom-built facilities, increasing the current gallery space by more than 115 percent. there is a distinct play on the familiar architectural tropes of harlem such as frames, apertures and doorways as adjaye offers a collage of stacked volumes of differing sizes.

the sculptural elevation is informed by the masonry architecture of harlem
adjaye presents a dynamic, sculptural façade that exists in contrast with the neighboring commercial buildings. informed by the masonry architecture of harlem as well as its rich artistic and cultural landscape, the design also includes a stepped area or 'reverse stoop' at the front. the stoop ensures that the museum is open and accessible from the street.

a stepped area or 'reverse stoop' ensures that the museum is open and accessible from the street
the new building will serve as an important community center, providing educational opportunities and cultural events for museum visitors from toddlers to seniors. a large public hall, designed as a flexible, tiered space, will host lectures, performances, and films to become an inviting gathering space.

the public hall is designed as a large tiered space suitable for events and gatherings
the building's core contains a light-filled void that connects each of the museum's four storeys. each level contains a variety of generously proportioned spaces for installing artworks, including pieces that will be visible from outside the building as beacons.

the new design will increase space for exhibiting art by 115 percent
the museum will act as the principal visual art institution in harlem and a magnet for visitors from around the world. as a premier center for contemporary artists of african descent, the museum will better serve a growing and diverse audience.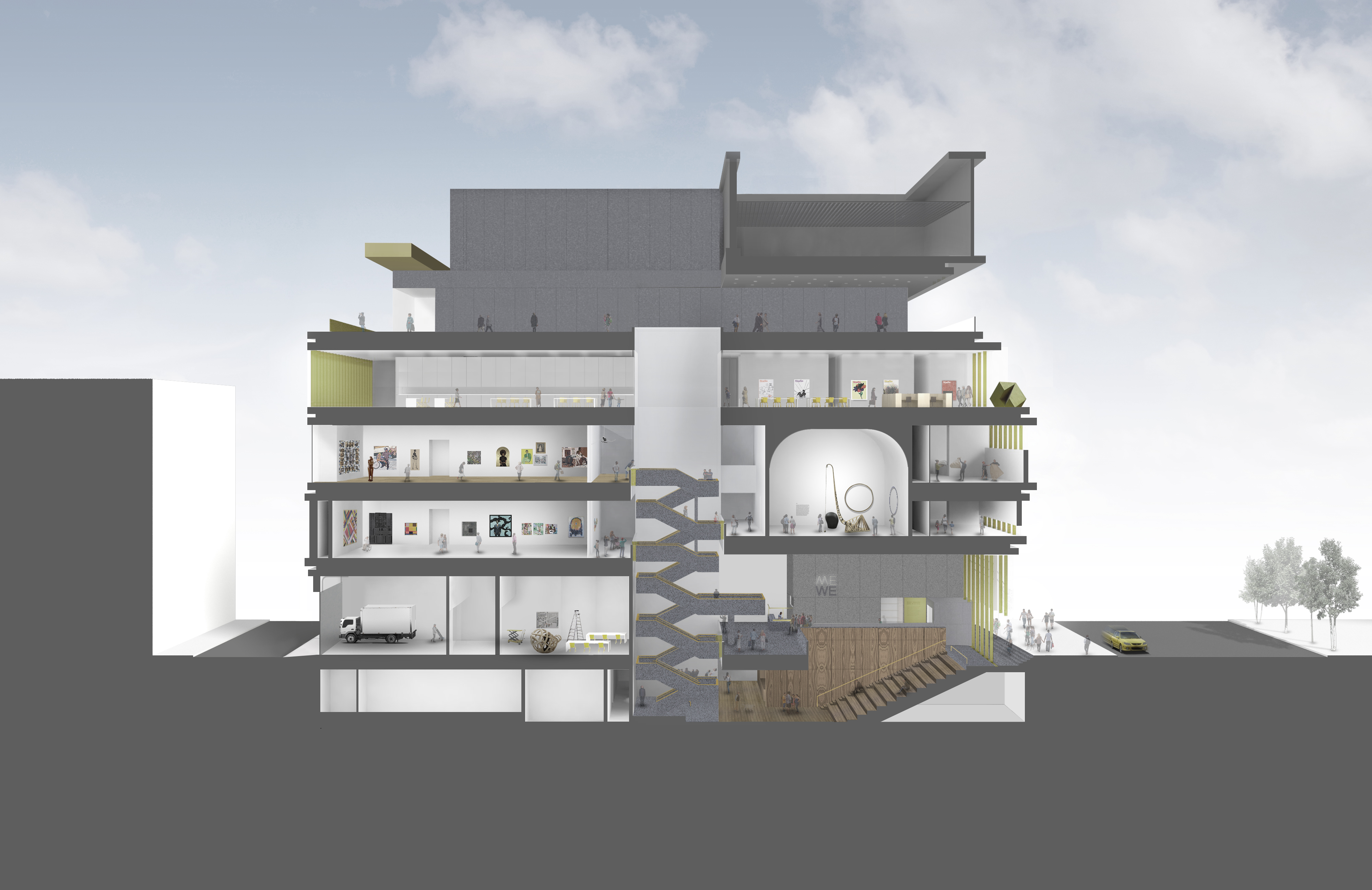 section of the building demonstrating a roof terrace that spans the entire building
'I am so honored to be working on the studio museum in harlem,' commented david adjaye. 'this building is about celebrating the history and culture of this extraordinary neighborhood with a building that will be a beacon for a growing local, national and international audience.' construction is set to begin in 2018.
Save
Save
oct 22, 2017
oct 22, 2017
oct 21, 2017
oct 21, 2017
oct 19, 2017
oct 19, 2017
oct 17, 2017
oct 17, 2017
oct 13, 2017
oct 13, 2017
oct 11, 2017
oct 11, 2017
oct 22, 2017
oct 22, 2017
oct 22, 2017
oct 22, 2017
oct 21, 2017
oct 21, 2017
oct 17, 2017
oct 17, 2017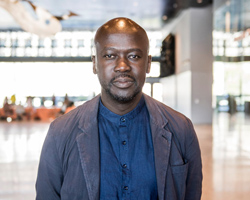 sep 22, 2017
sep 22, 2017
aug 03, 2017
aug 03, 2017