adjaye associates, ron arad architects and landscape architects gustafson porter + bowman have been selected to design the UK's new holocaust memorial and learning centre in london. the winning team held off strong competition from nine other shortlisted entries, including daniel libeskind and zaha hadid architects, among others. located next to the houses of parliament in westminster, the new UK holocaust memorial will honor jewish men, women, and children, as well as all other victims of nazi persecution, including roma, gay, and disabled people.

the memorial is centered on the idea of a journey from light to dark and dark to light
image © adjaye associates and ron arad architects (also main image)
a below grade learning centre seeks to contextualize the memorial. here, a variety of stories and facts from the holocaust are used to explore anti-semitism, extremism, islamophobia, racism, homophobia and other forms of hatred and prejudice in society today. led by david adjaye, the design team — which also includes ron arad architects and gustafson porter + bowman — will now develop the scheme further through discussion with holocaust experts and survivors as well as local residents and authorities.

the threshold is a generous hall which acts as a place of contemplation and transition
image © adjaye associates and ron arad architects
the design concept takes visitors on a journey that culminates in confronting the 23 tall bronze fins of the memorial, with the spaces in between representing the 22 countries in which jewish communities were destroyed during the holocaust. in order to keep the park and maintain its green space, the team embedded the memorial at the far southern end of the gardens.

the learning centre includes the 'hall of voices'
image © adjaye associates and ron arad architects
'entering the memorial would be a sensory experience,' explains the design team. 'while the outside and inside space emphasizes collective gathering, the 23 bronze fins require the visitor to enter in an isolated, solitary way, each pathway planned as a different experience. each path eventually leads down into the threshold — a generous hall which acts as a place of contemplation and transition into the learning centre below ground.'

'contemplation court' is a silent, reflective space with eight bronze panels
image © adjaye associates and ron arad architects
'the complexity of the holocaust story, including the british context, is a series of layers that have become hidden by time,' says david adjaye. 'our approach to the project has been to reveal these layers and not let them remain buried under history. to do so, we wanted to create a living place, not just a monument to something of the past. we wanted to orchestrate an experience that reminds us of the fragility and constant strife for a more equitable world.'

the team embedded the memorial at the far southern end of the gardens
image © adjaye associates and ron arad architects
'the jury was unanimous in awarding this competition to sir david adjaye and his highly skilled and passionate team,' states sir peter bazalgette, chair of the UK holocaust memorial foundation and the competition jury. 'their ability to use architecture to create an emotionally powerful experience, their understanding of the complexity of the holocaust and their desire to create a living place as well as a respectful memorial to the past and its surroundings, will combine to create a new national landmark for generations to come.'

view from the river thames
image © adjaye associates and ron arad architects

the memorial would be located next to the houses of parliament in westminster
image © adjaye associates and ron arad architects
a walk through video highlighting the project's design concept
video © adjaye associates and ron arad architects

aerial view of the proposed site
image © adjaye associates and ron arad architects
Save
Save
Save
Save
Save
Save
Save
Save
Save
Save
Save
Save
Save
oct 24, 2017
oct 24, 2017
oct 21, 2017
oct 21, 2017
sep 28, 2017
sep 28, 2017
sep 17, 2017
sep 17, 2017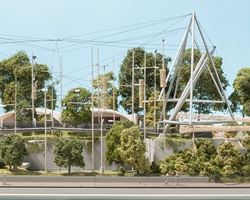 sep 13, 2017
sep 13, 2017
sep 12, 2017
sep 12, 2017
oct 31, 2017
oct 31, 2017
oct 24, 2017
oct 24, 2017
oct 21, 2017
oct 21, 2017
oct 17, 2017
oct 17, 2017
sep 27, 2017
sep 27, 2017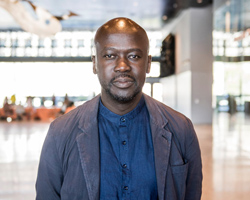 sep 22, 2017
sep 22, 2017
sep 26, 2016
sep 26, 2016
jun 18, 2016
jun 18, 2016
jun 07, 2016
jun 07, 2016