inherit don't impose, DCA's recipe for renovation
How do you approach the rehabilitation of a 16th century building in one of the world's most famous squares? 'With humility', Cristiano Billia, Associate Director of David Chipperfield Architects (DCA) Milan, tells designboom. 'We learned that our intervention needed to be in accordance with the architecture that we found, without any ambition of imposition.'
The historic building in question is the Procuratie Vecchie, the Northern wing of Saint Mark's Square in Venice, Italy. Once home to senior city officials, the building is now occupied almost entirely by Italian insurance company Generali, who entrusted DCA's Milan office to carefully unpick and make sense of the many modifications that had been made over the years.
Just a week before its official opening, David Chipperfield Architects Milan invited designboom to Venice to take a look around the newly renovated Procuratie Vecchie.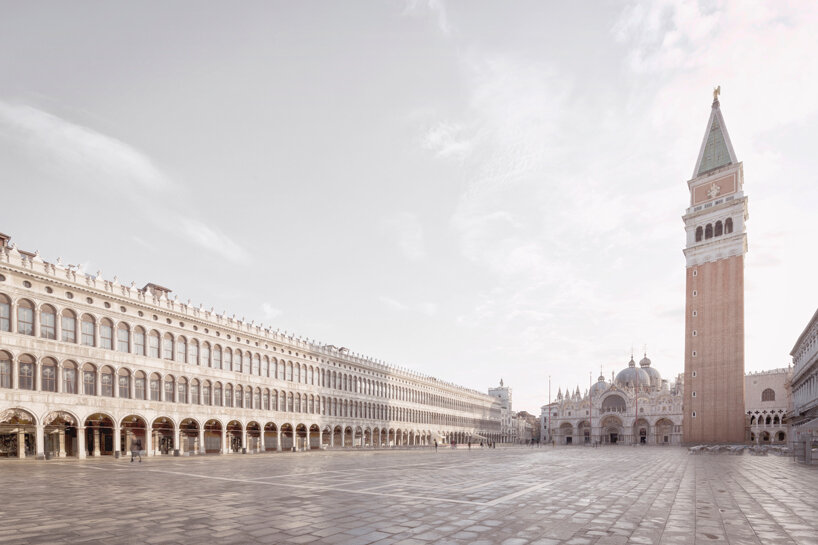 image by Richard Davies
The tour begins on an overcast day in Saint Mark's Square. From this vantage point, Giuseppe Zampieri, Partner and Director of DCA Milan, and Cristiano Billia introduce us to the history of the Procuratie Vecchie.
'The approach to the project began with a highly sensitive reading of the Procuratie Vecchie in order to understand the nature of the building itself as the basis of any subsequent intervention,' says Zampieri.
Realized between 1517 and 1538, the building we see today was the work of three architects: Mauro Codussi, Bartolomeo Bon and Jacopo Sansovino. The 16th century architecture is defined by its ordered façade of arches and loggias, which, of course, has remained untouched during this recovery project.
'We are grateful to Generali and the city of Venice for giving us the extraordinary opportunity to work on the Procuratie Vecchie,' comments David Chipperfield. 'Repairing, reunifying and adapting the many layers of this historic structure has been a highly complex and rewarding challenge that reconnects us to the power of architecture both as physical substance and as a process of collaboration. We look forward to seeing the building re-embed itself into the city, supporting Venice as a living place of activity and innovation.'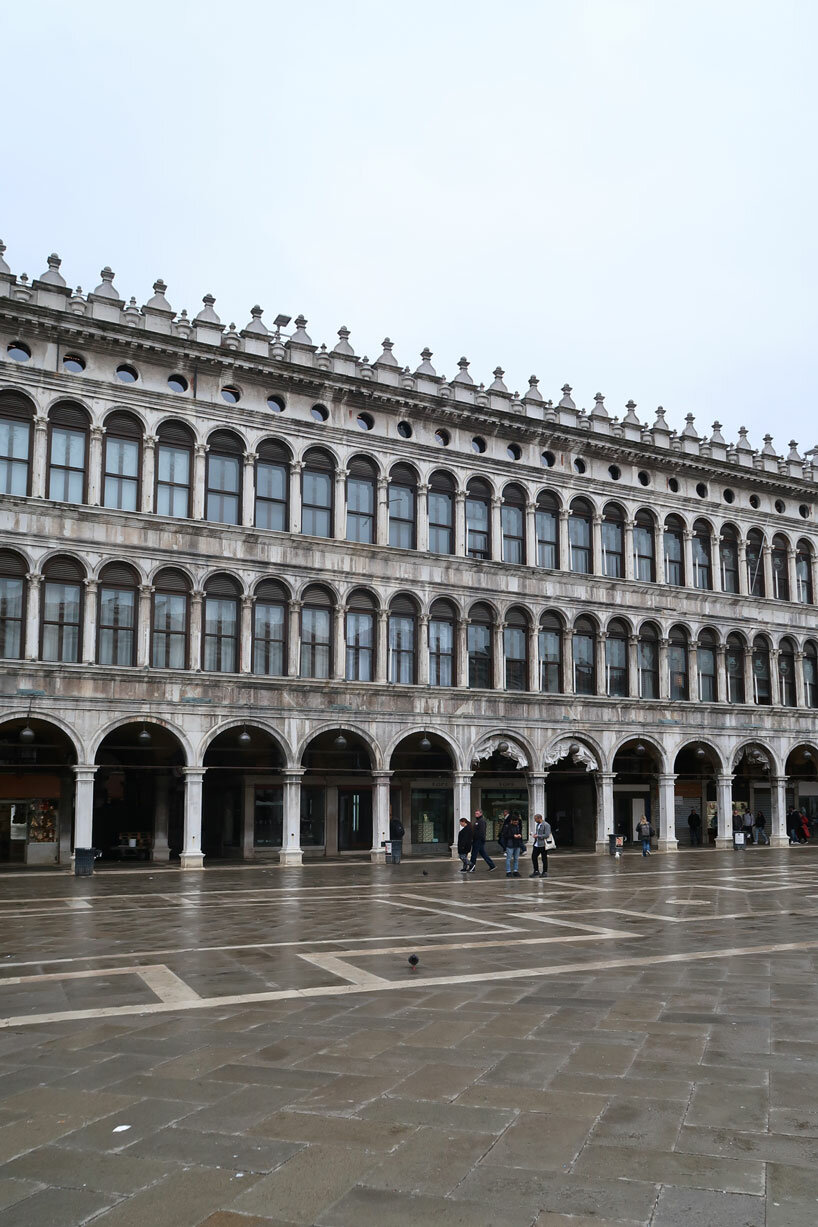 image © designboom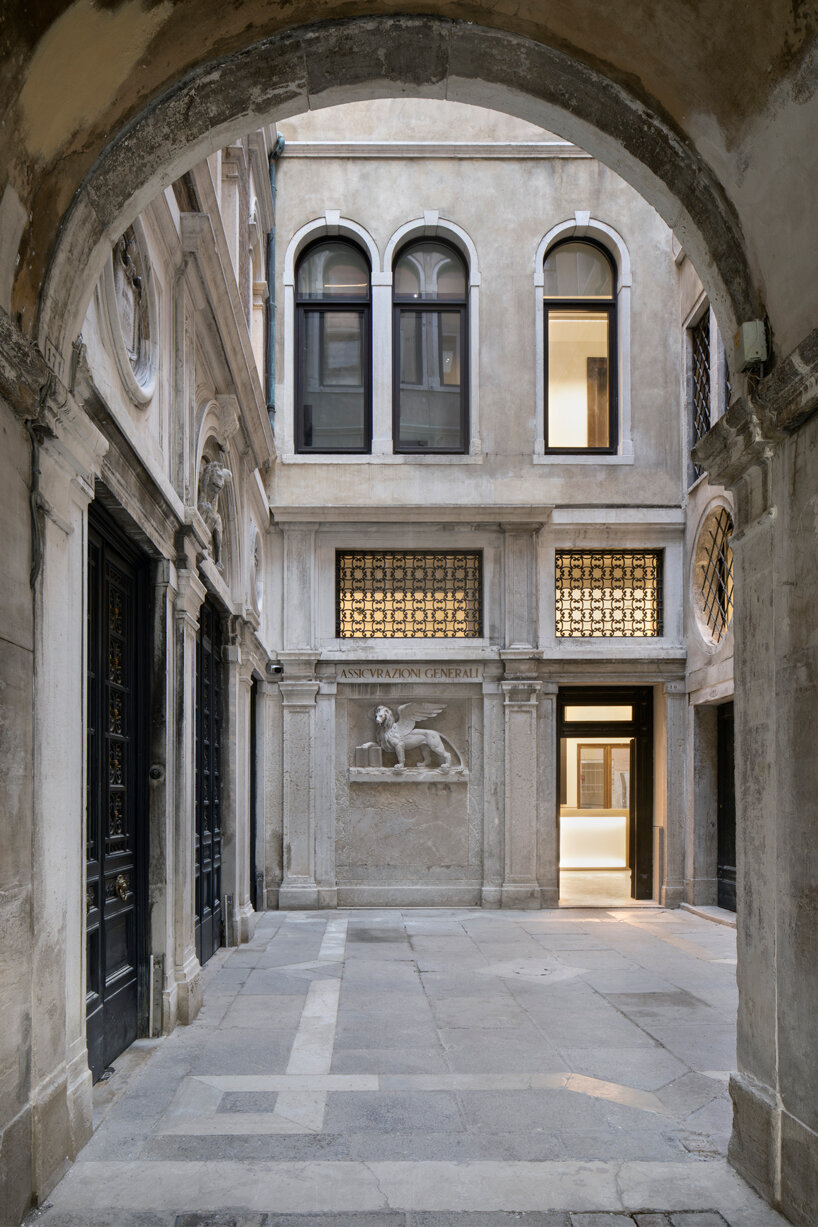 image by Alessandra Chemollo
The first of DCA Milan's contemporary interventions—a new reception—can be glimpsed from inside one of the building's inner courtyards, or 'corte'. Not defined by one single concept, the architects describe the project as a series of interventions. These include new vertical circulation routes designed to enhance accessibility. One of the new sculptural white staircases connects to the existing one, creating a beautiful meeting point between past and present.
For the first and second floors, where Generali's offices are housed, the work consisted mainly of restoring and repairing what was already there. During our tour, Zampieri and Billia explain that each of the offices had been decorated in different styles by their previous occupants.
'It was a worksite of architectural discoveries and cultural values that the Procuratie Vecchie recounts and rides,' says Billia. 'It was a duty of pleasure to work in these place directly for four years, unraveling the reading of years of history in order to preserve and enhance it. The utmost respect for architecture, guided the careful choices in a delicate balance between conservation and the integration.'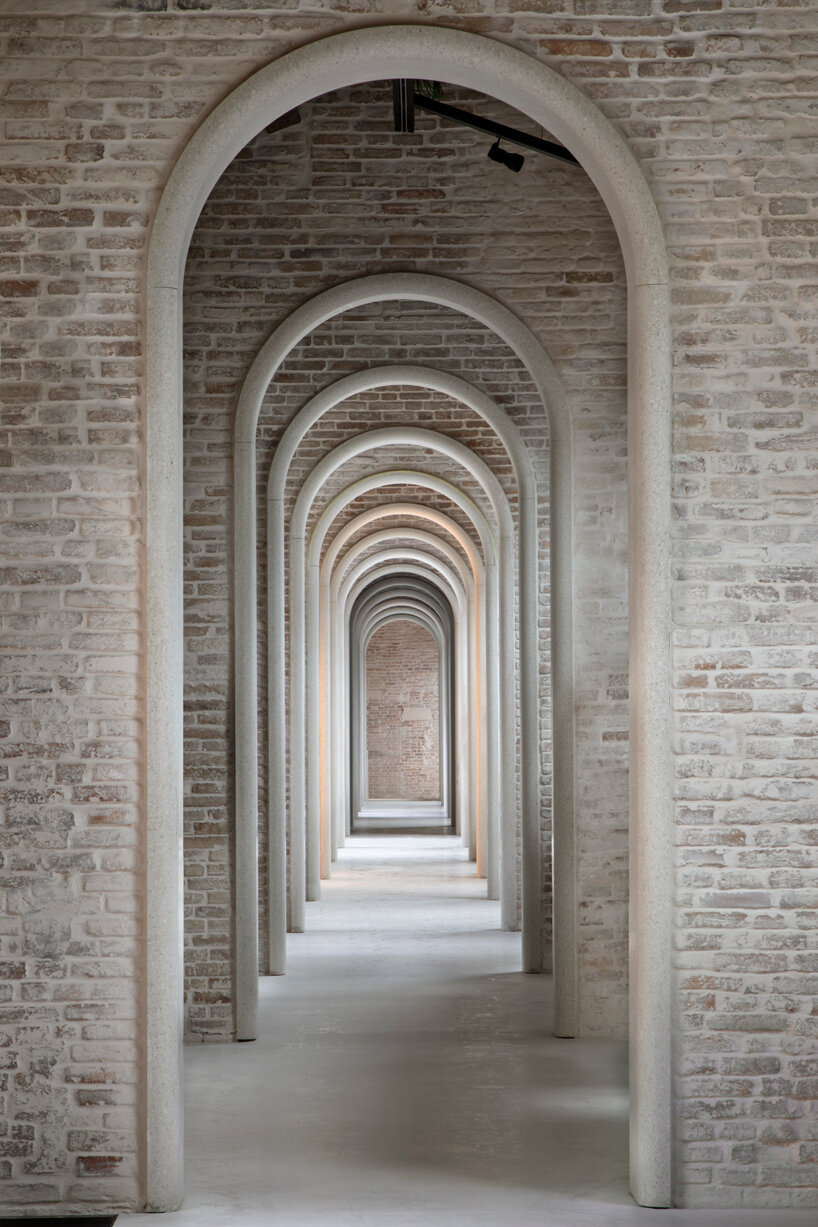 image by Alessandra Chemollo
The biggest changes to the building can be seen on the third floor, which sits in the attic under the roof. This level is now home to The Human Safety Net, an initiative by Generali that seeks to help disadvantaged people across the globe. To help its mission, David Chipperfield Architects Milan has transformed the third floor into workspaces, exhibition spaces, event spaces, and an auditorium. This large part of the Procuratie Vecchie is now accessible to the public for the first time in 500 years.
One of the few insertions by DCA Milan is a spine of arches, which helps open up the previously compartmentalized rooms. The arches, lined in terrazzo, echo the main Procuratie Vecchie elevation while bringing depth and drama to the third floor.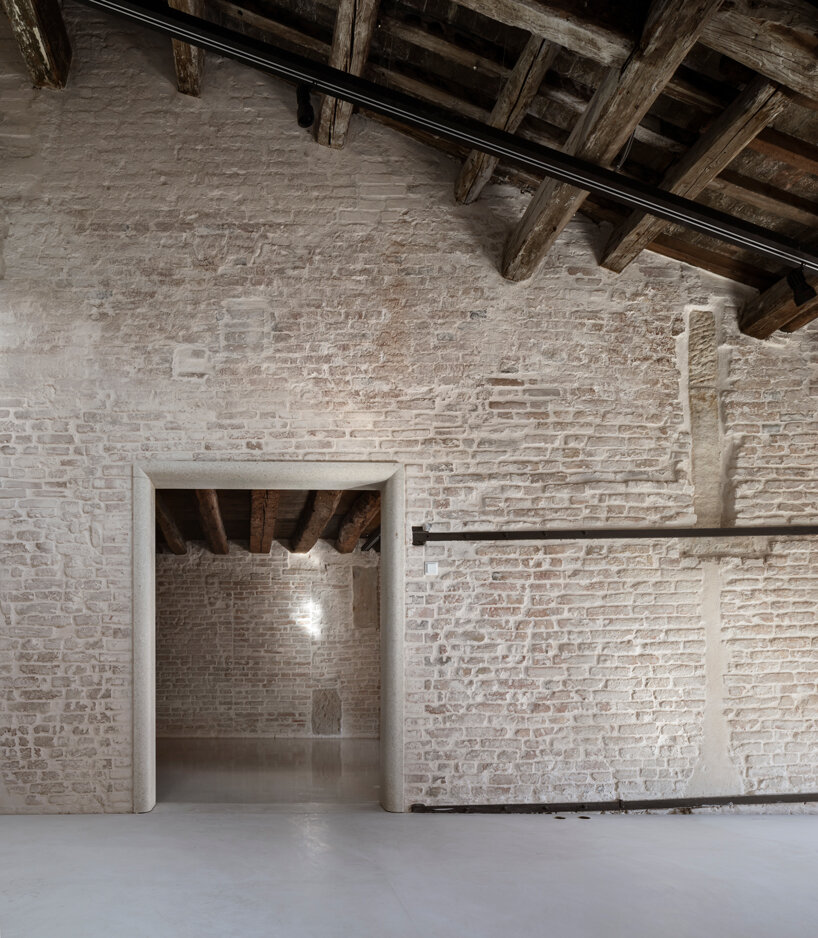 image by Alessandra Chemollo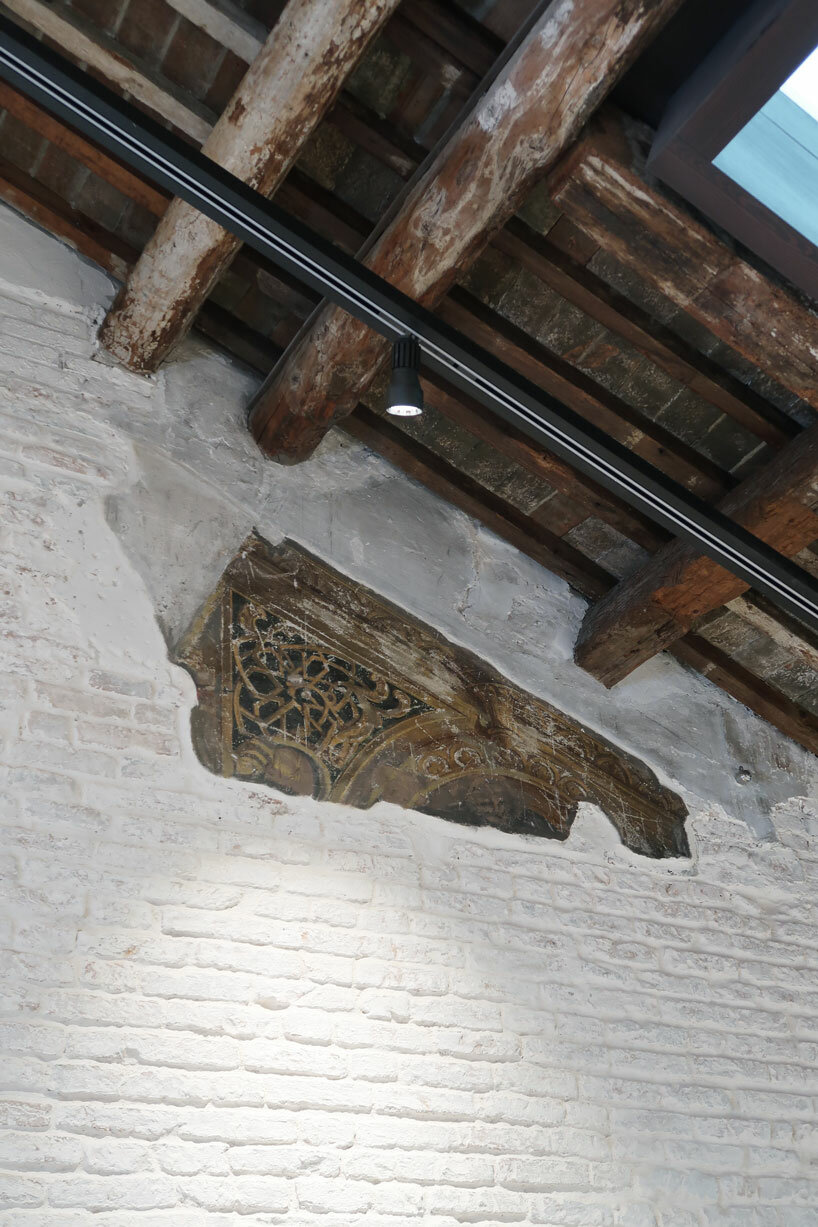 image © designboom
As for the materials, the team sought not to impose but rather to inherit, looking to ancient, local and traditional construction techniques and making use of Venice's artisanal craftsmanship. While onsite, they uncovered the existing timber roof, which had previously been hidden by a false ceiling. The century-old trusses are now left exposed in all their imperfect beauty. The architects also left the original brick walls intact but covered them with a whitewash called scialbatura. Meanwhile, pastellone and marmorino have been utilized in the main circulation core to create a creamy white space.
'Interventions on the Procuratie Vecchie followed a process conducted in collaboration with the Archaeological, Fine Arts and Landscape Heritage Department of Venice and the Ministry of Cultural Heritage and Tourism,' says Zampieri.
'The Procuratie Vecchie building was a constant source of inspiration for us with regard to both its older parts and its more recent parts, such as the Olivetti Store, designed for Adriano Olivetti in 1958 by Carlo Scarpa, a masterpiece generously donated to the Italian National Trust in 2011 by Assicurazioni Generali in order to protect and manage it for the community.'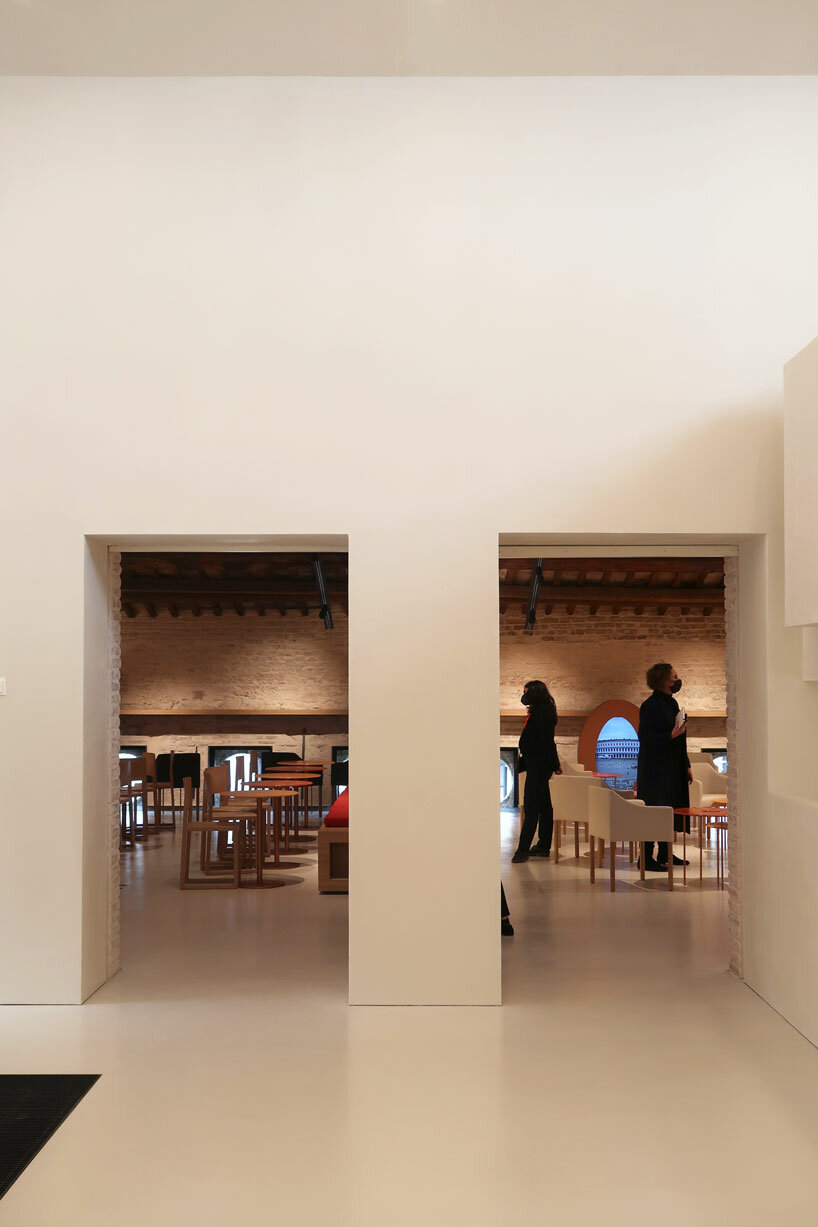 image © designboom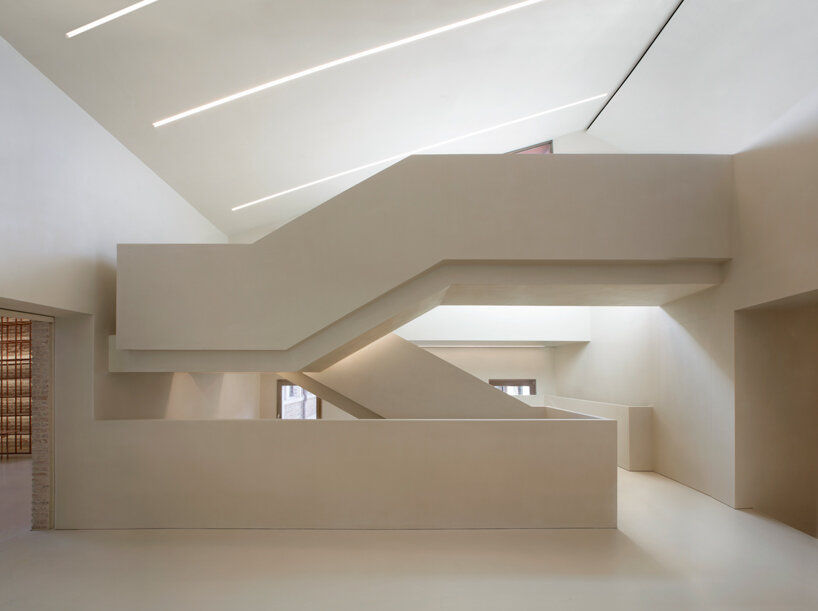 image by Alberto Parise
To top the renovation off is a new rooftop space, which offers an uncommon view of the famous canal city from above. In a departure from the neutral color palette inside, the architects used cocciopesto, which is a material made up of broken terracotta tiles. The reddish-orange hue ties in perfectly with the tiled rooftops of nearby houses and the emblematic campanile of St Mark's Square.
As we make our way back down through this incredible building steeped in history, there's just one more question to ask: Is it fun to, as David Chipperfield puts it, repair the work of others?
'It was fantastic for us and for the entire team,' replies Cristiano Billia. 'I have to say that we were quite worried to work in Piazza San Marco, in a building designed by Codussi, Bon, Sansovino. But we enjoyed it a lot.'
'There is also a freedom to give another certification to the building. It was an incredible way to learn a lot of things: to imagine how the building was designed in the 16th century, and to learn about the use of material, the construction techniques. The rationality of some choices made by Sansovino were all linked by logic.'
'Sansovino came from Florence to work in Venice, and he became a part of the continuing story of the city. Understanding the traditional materials and techniques used in Venice, and he interpreted them in continuity with the history of Venice. And in a way, we thought we did the same, but with much more humility. It was an incredible architectural school.'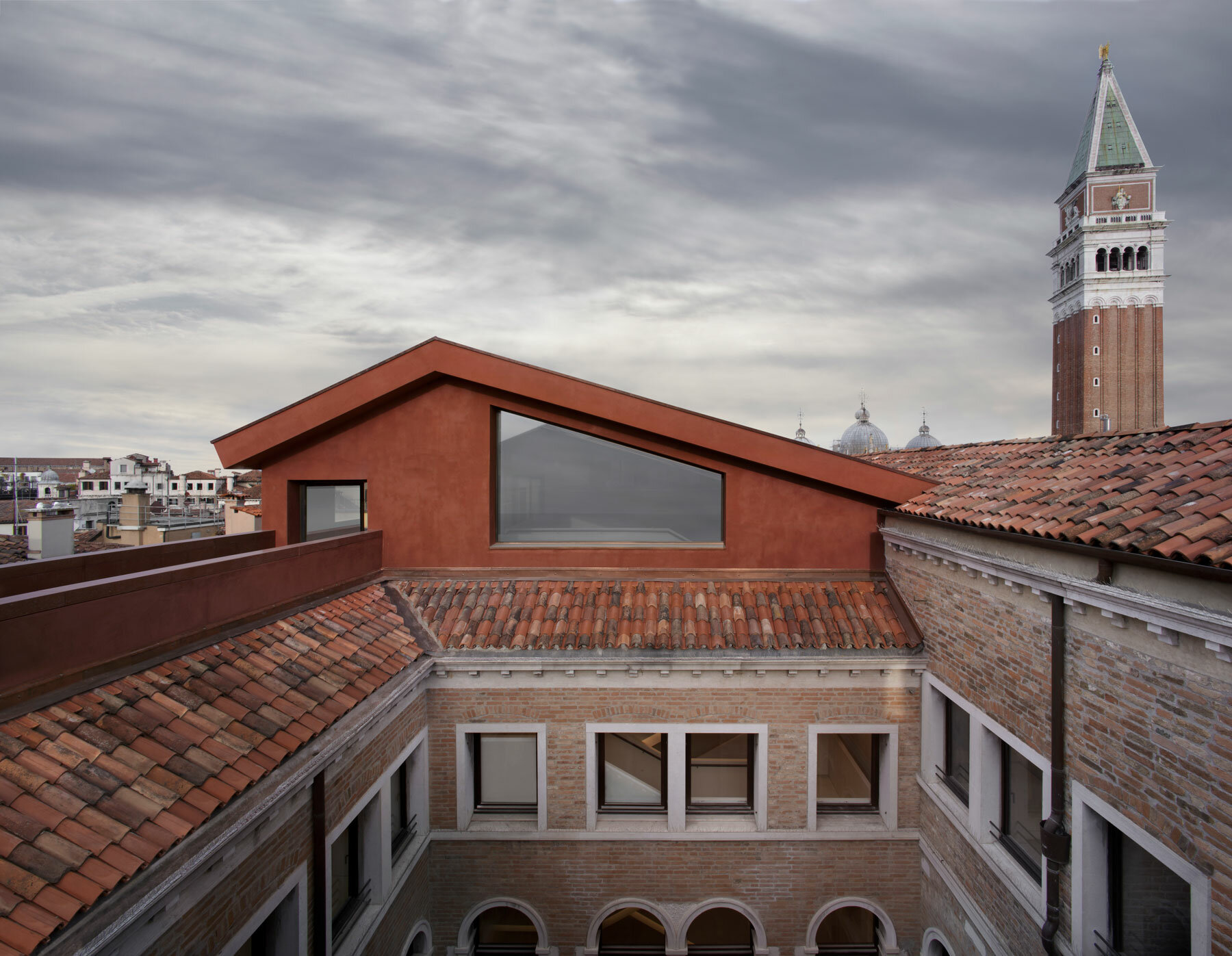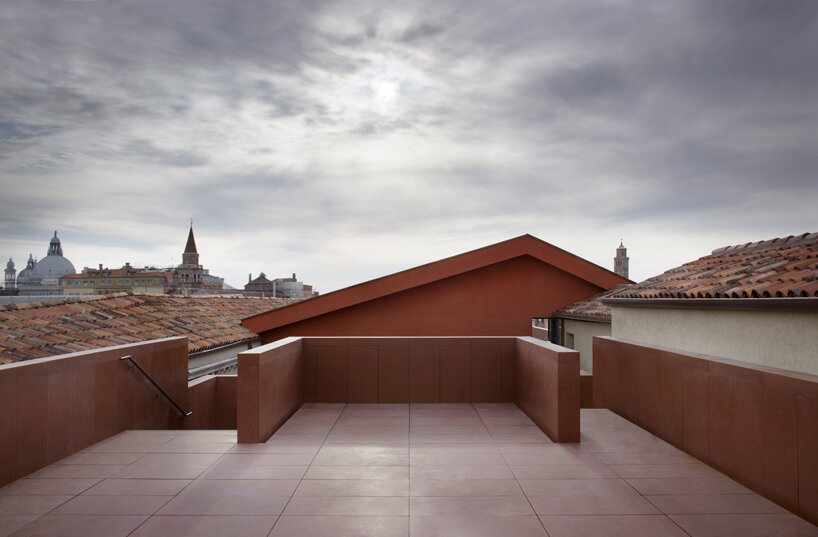 image by Alberto Parise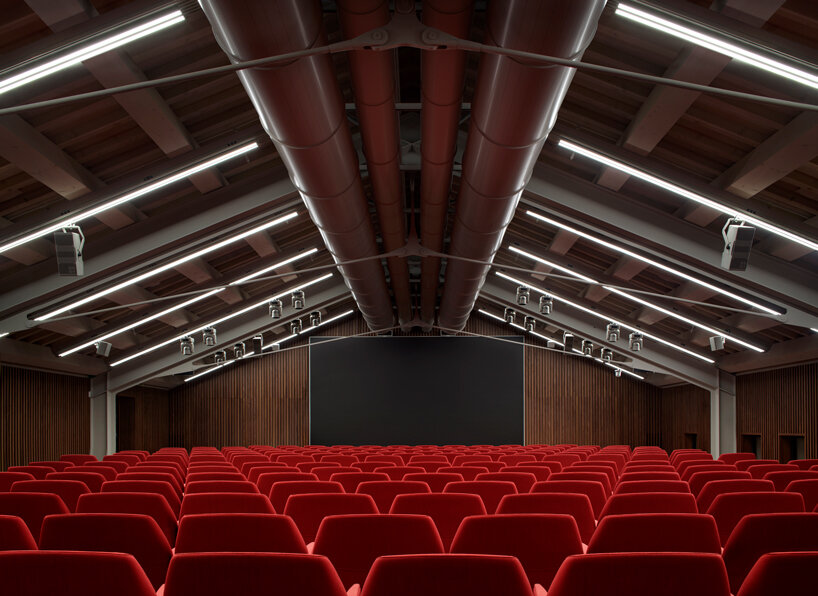 image by Alberto Parise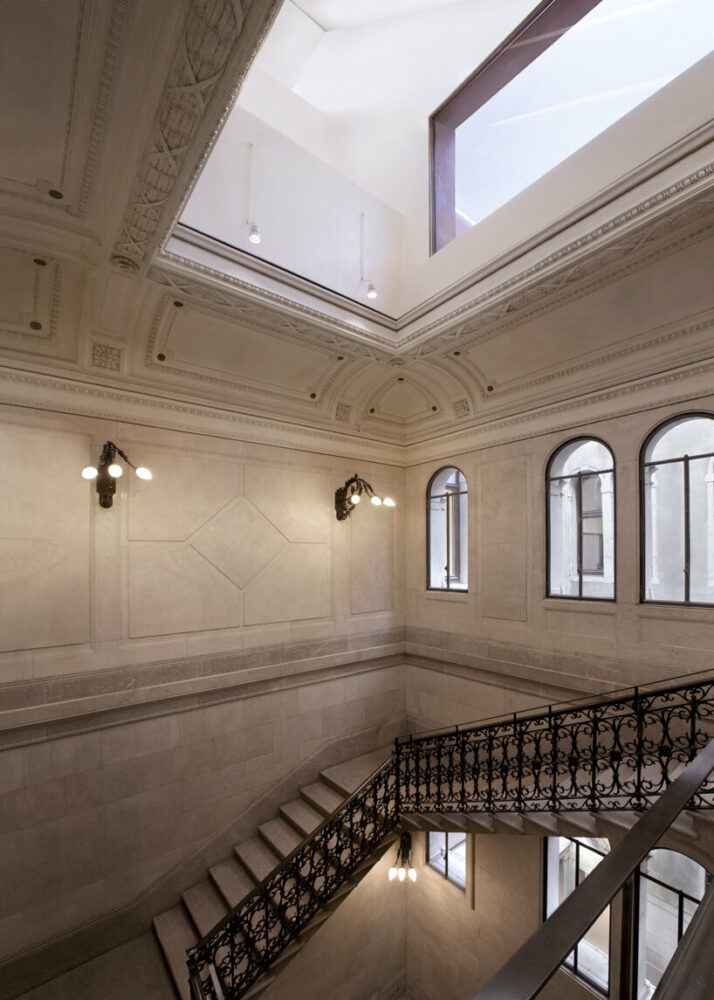 image by Alberto Parise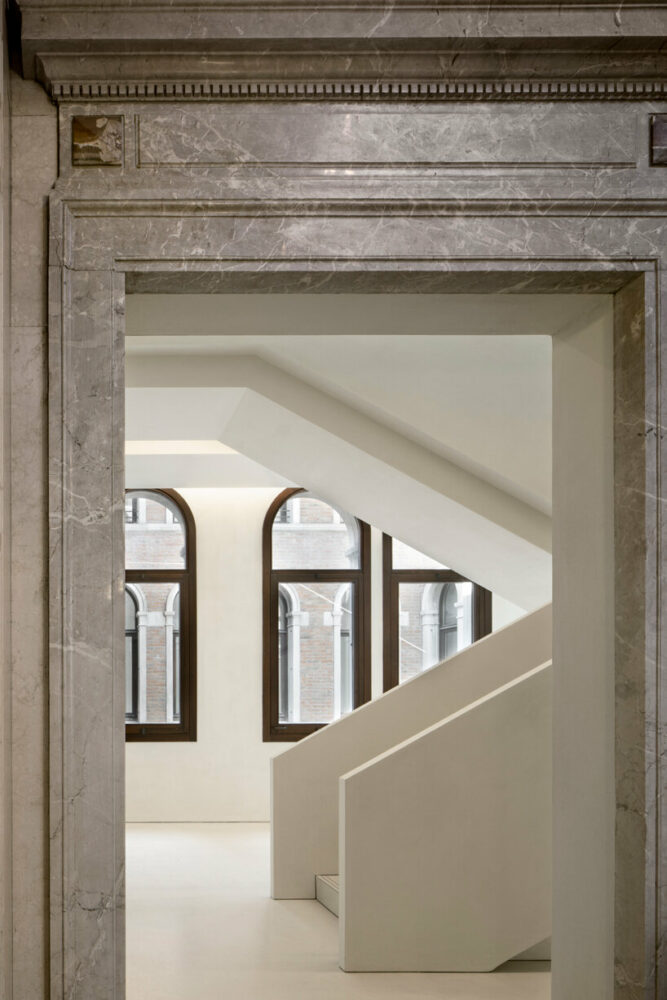 image by Alessandra Chemollo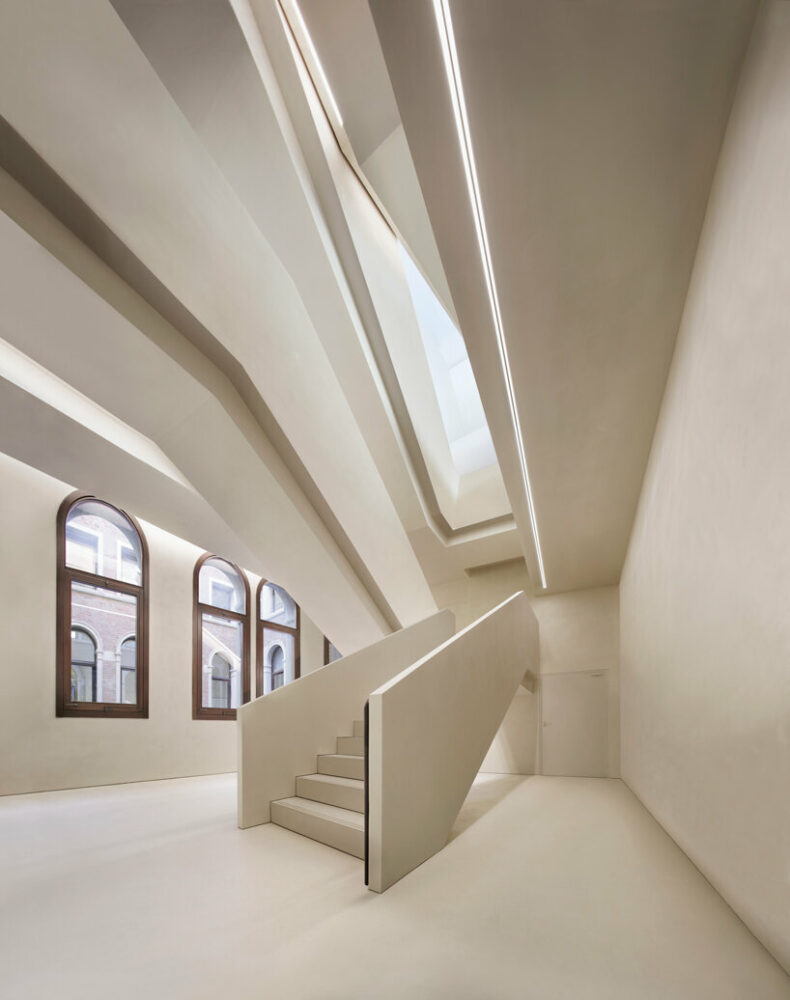 image by Alberto Parise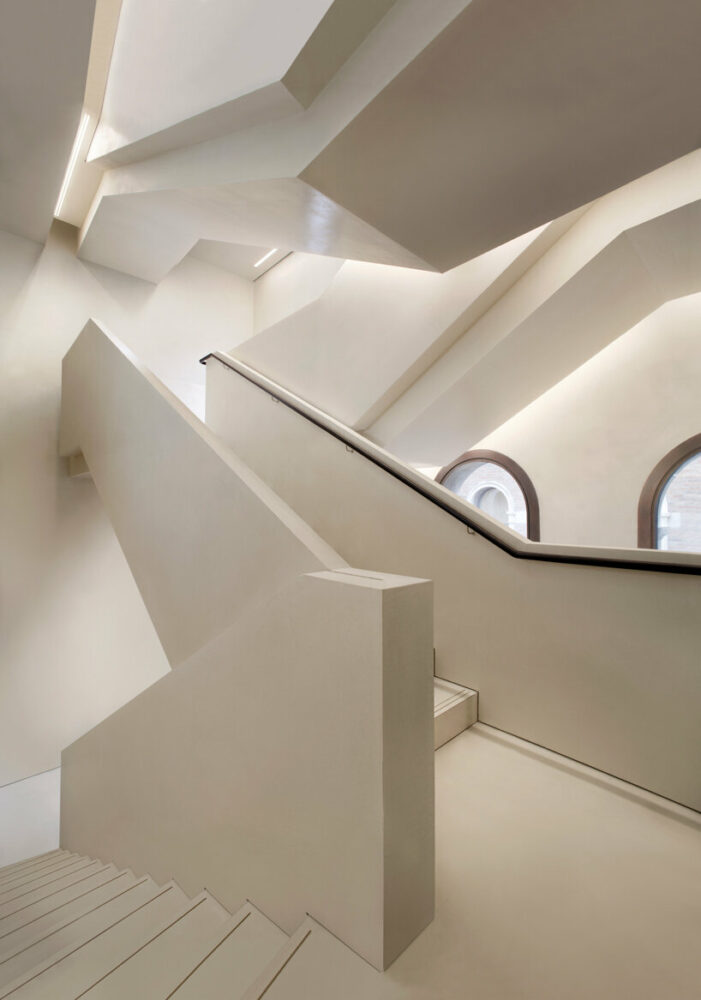 image by Alberto Parise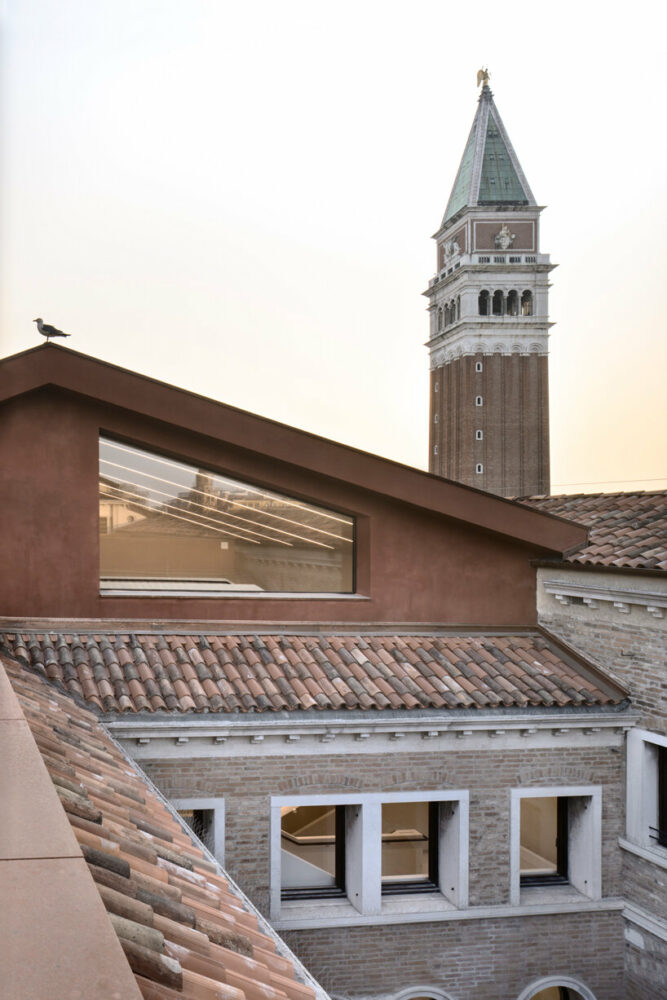 image by Alessandra Chemollo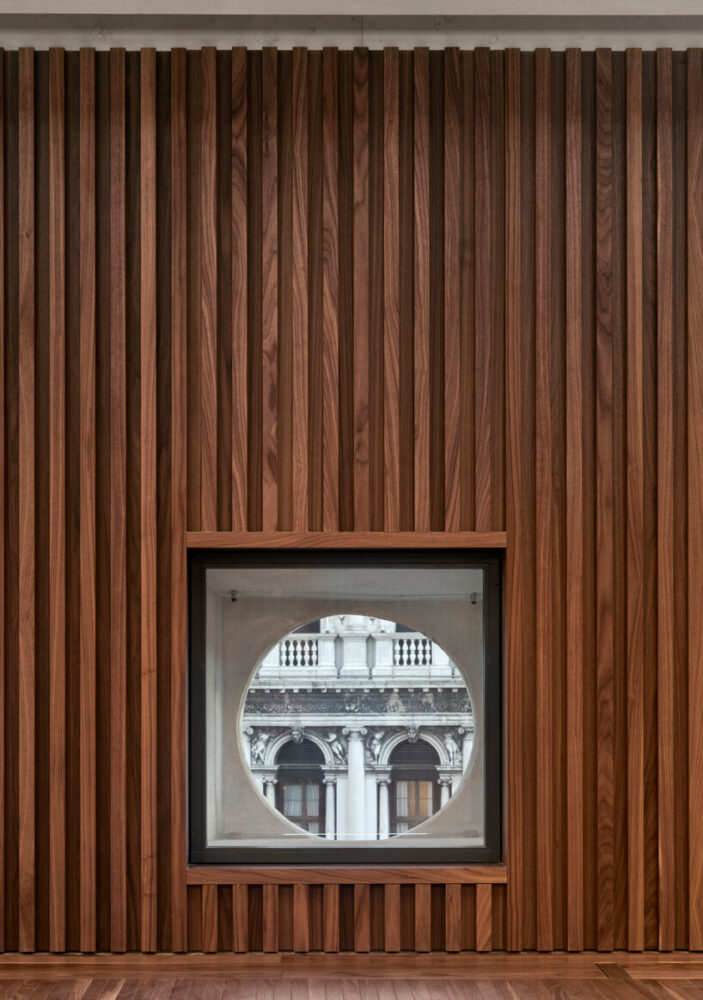 image by Alessandra Chemollo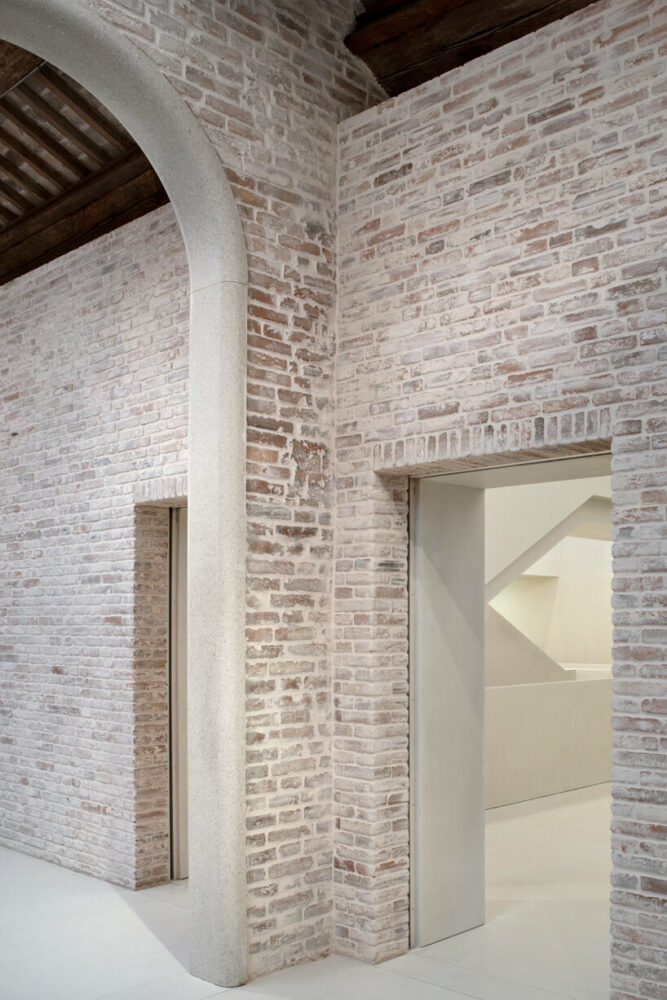 image by Alessandra Chemollo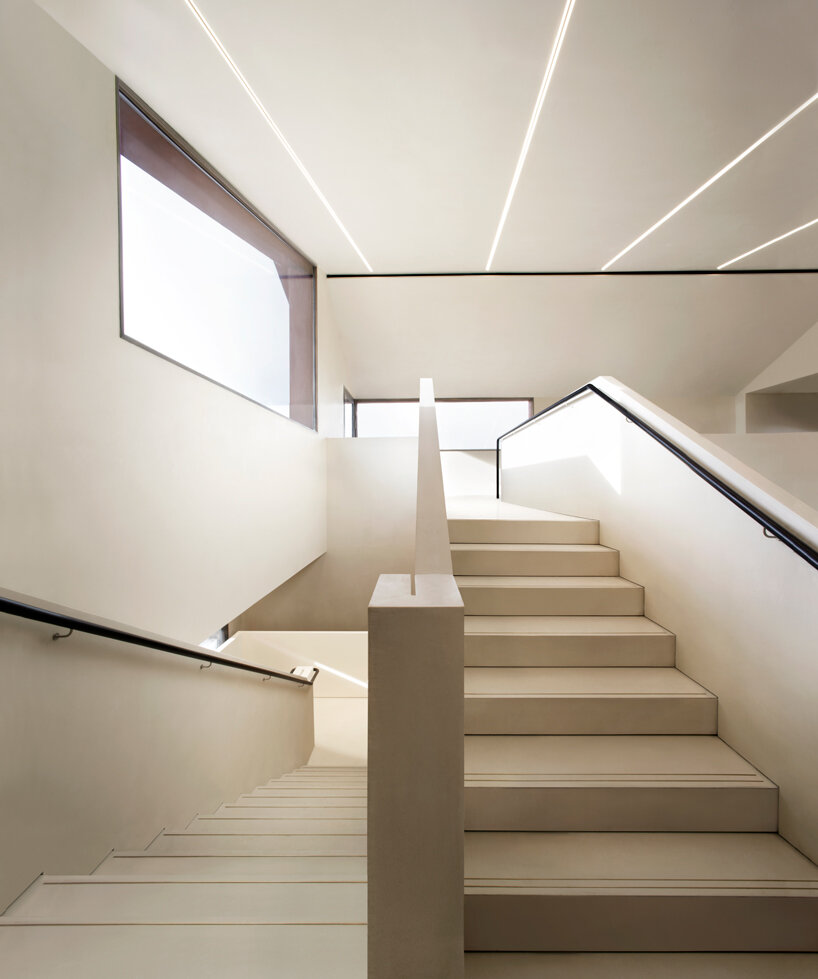 image by Alberto Parise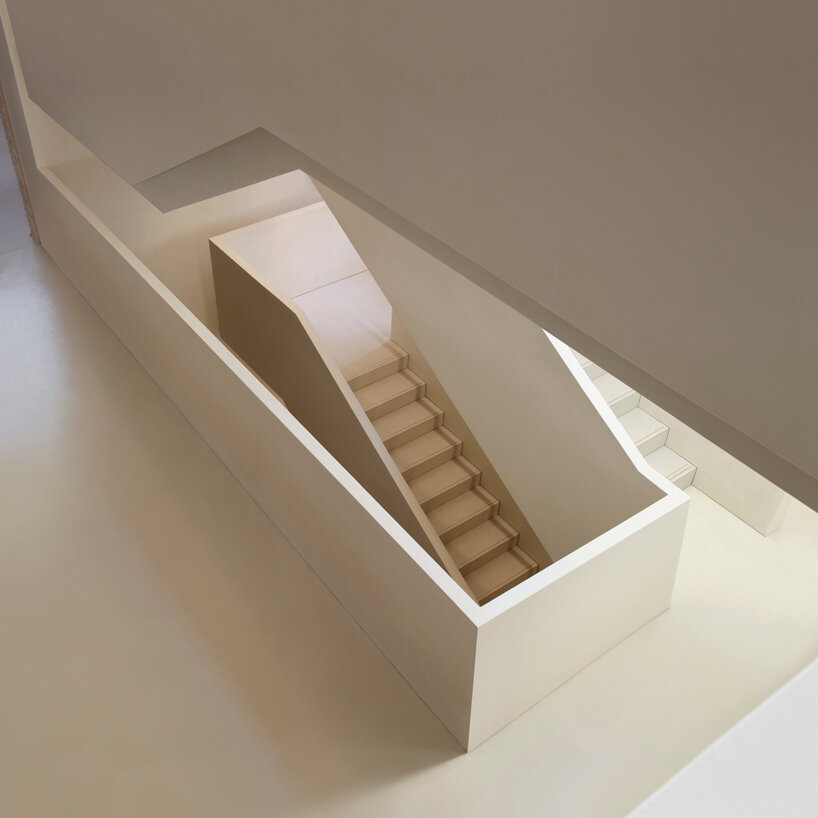 image by Alberto Parise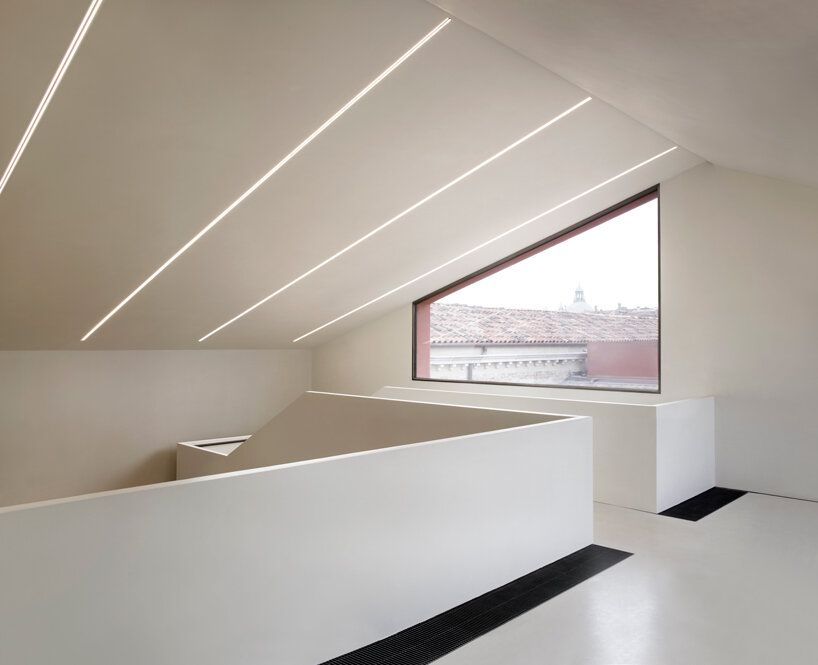 image by Alberto Parise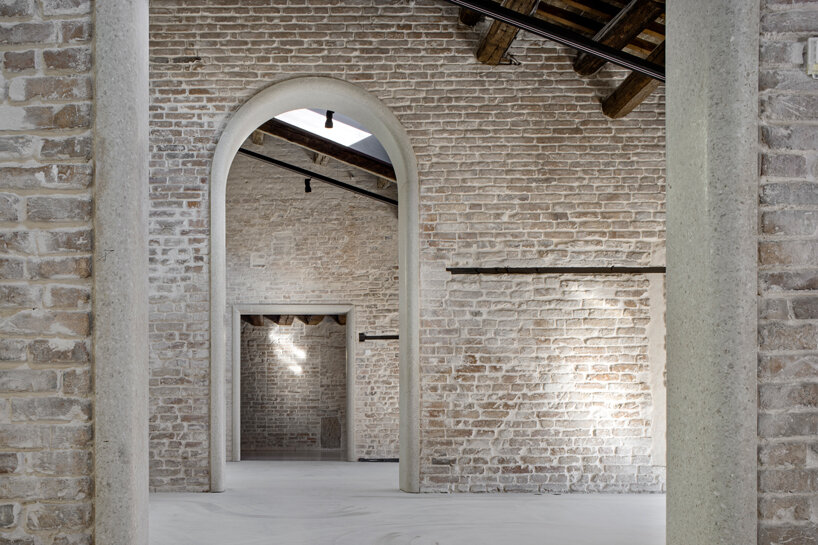 image by Alessandra Chemollo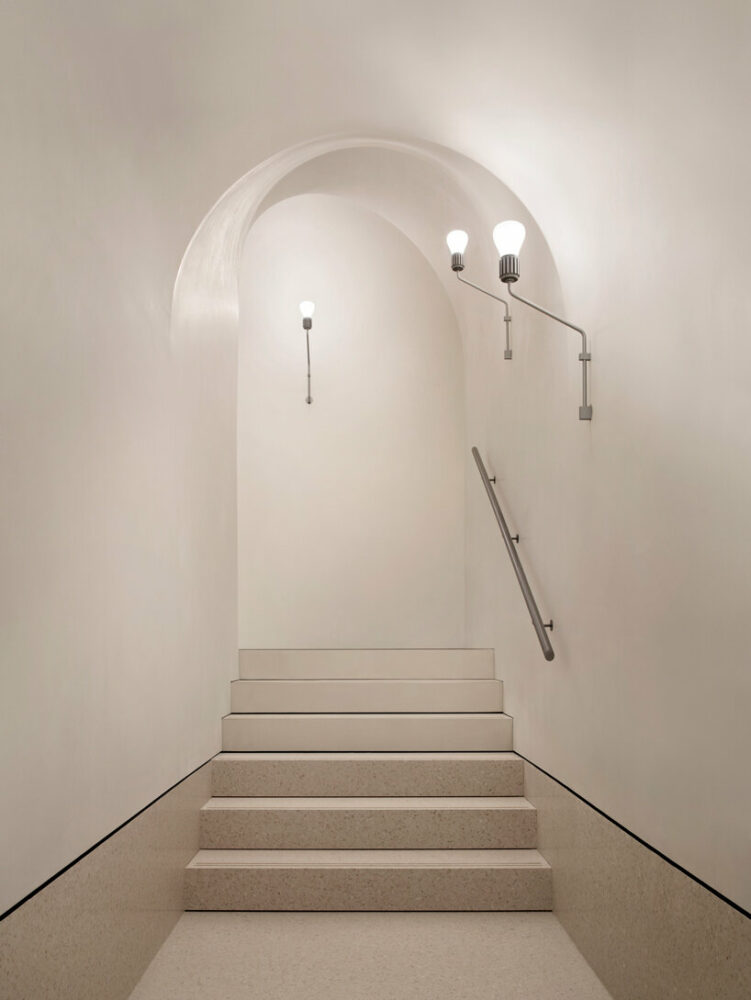 image by Alberto Parise
image by Alberto Parise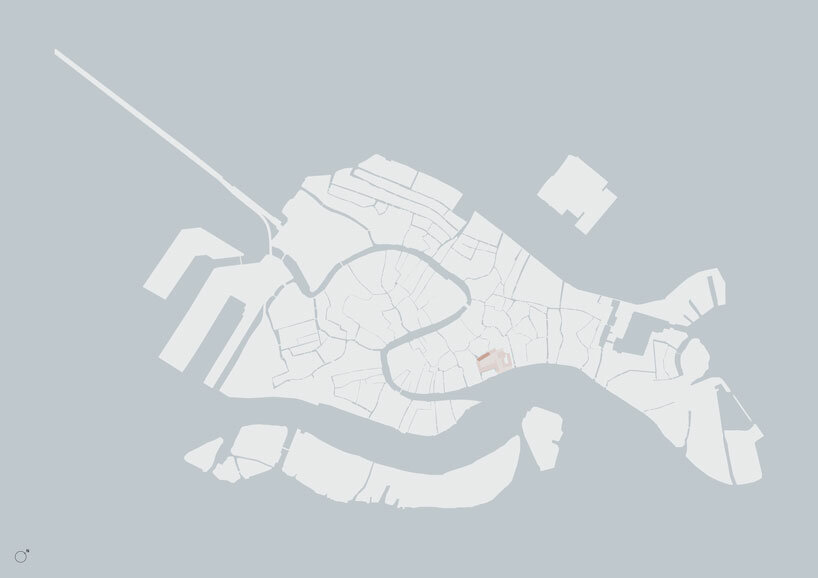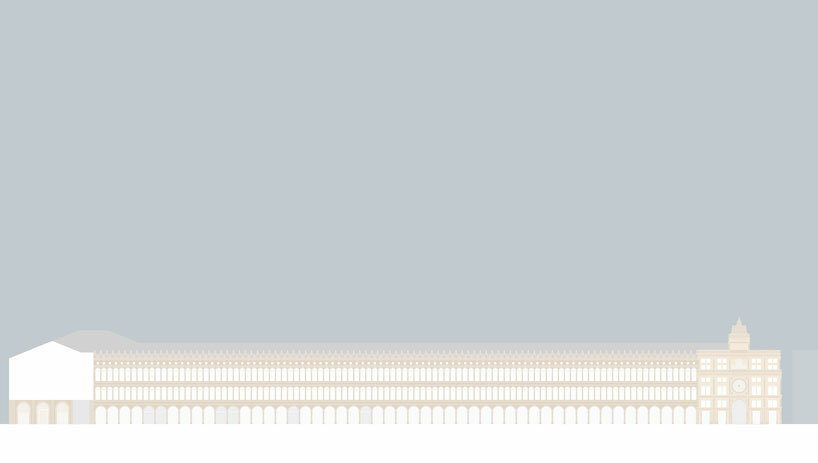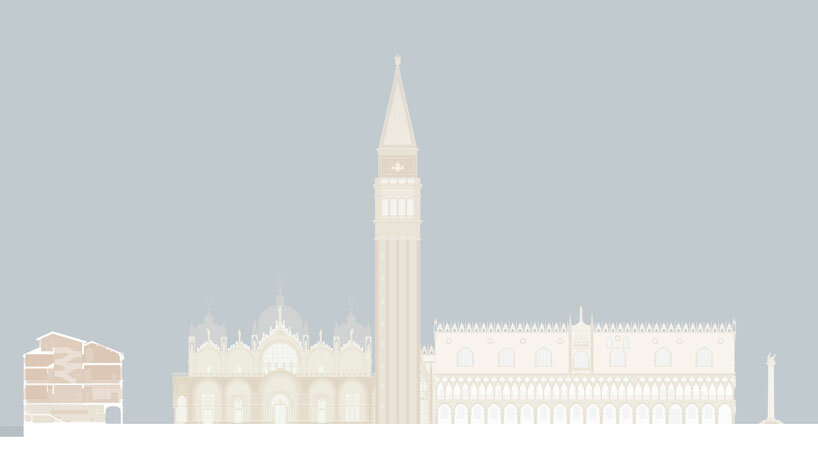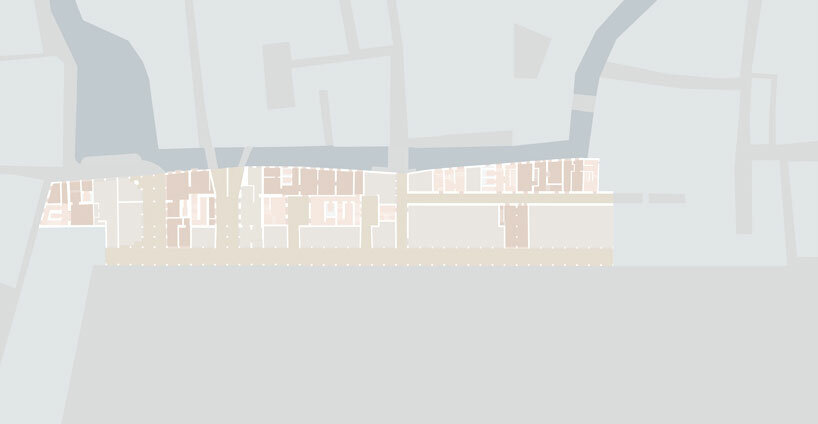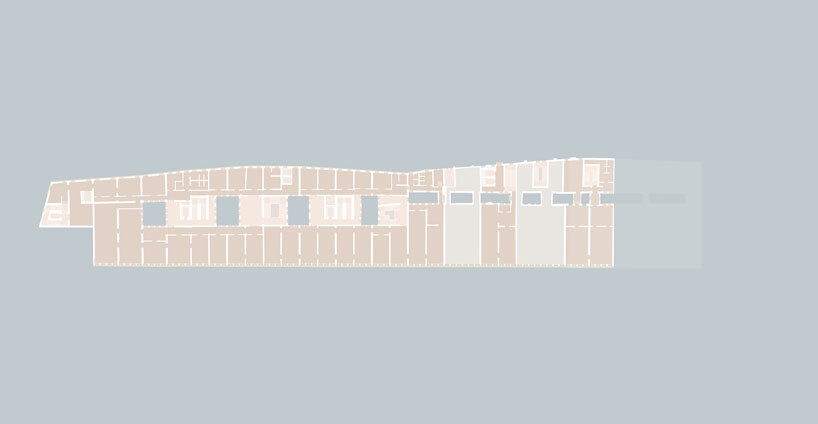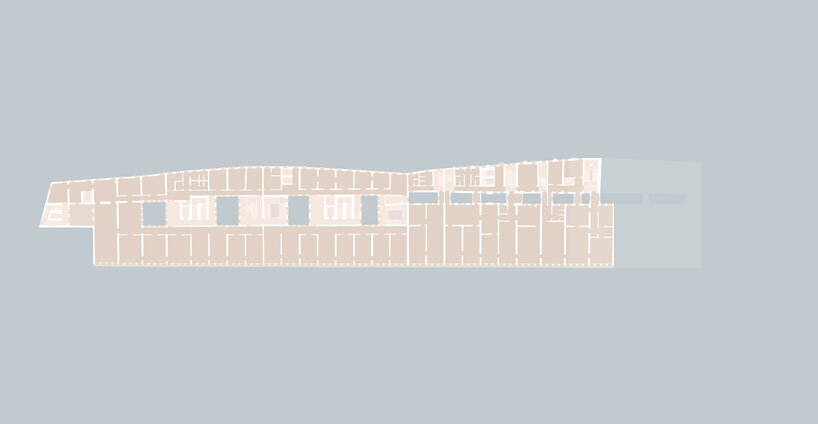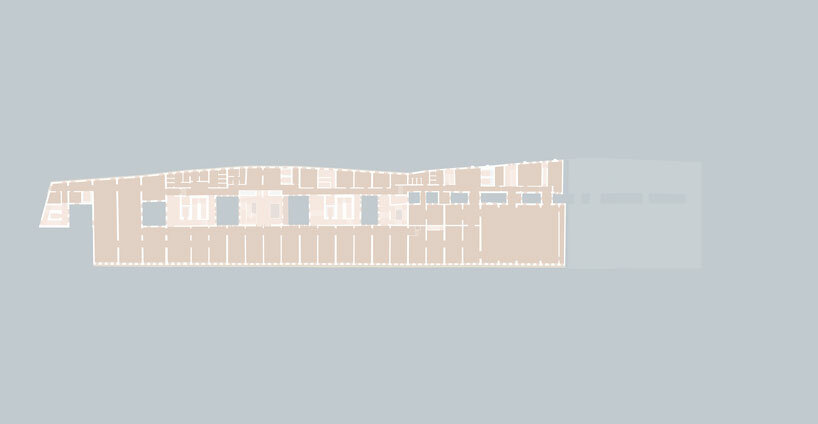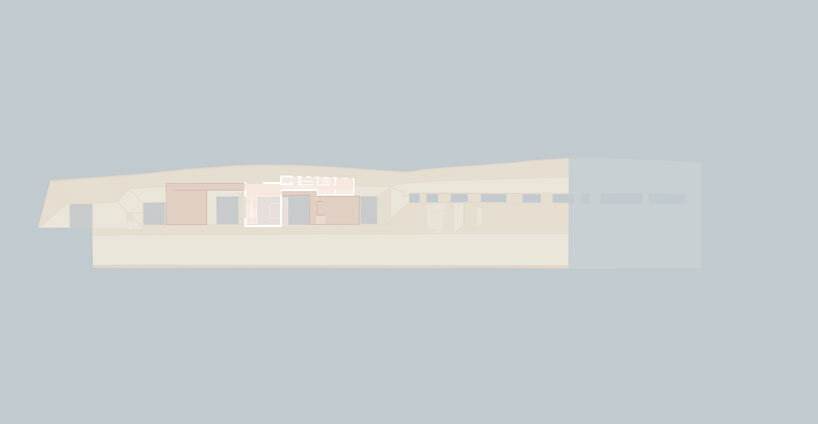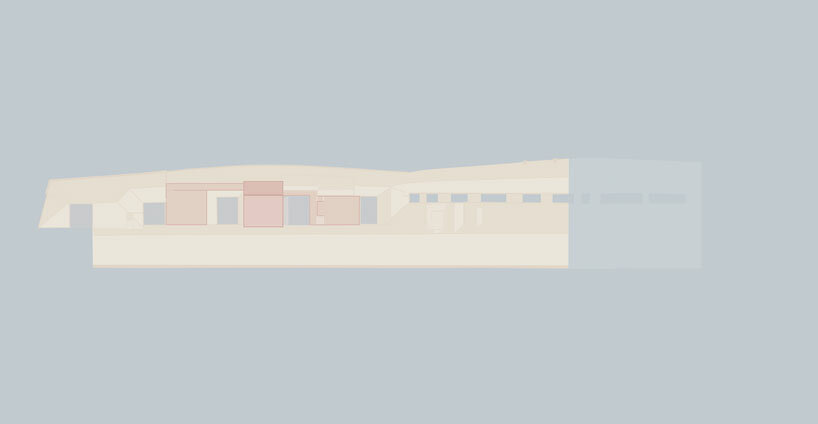 project info:
name: Venice, Piazza San Marco, Procuratie Vecchie
typology: Recovery Project
location: Piazza San Marco 107, Venice, Italy
client: Generali Real Estate S.p.A., Milano, Italy
user: Assicurazioni Generali, The Human Safety Net
competition: September 2016 – July 2017
project: July 2017 – July 2019
construction: May 2019 – February 2022
opening: April 2022
net area per level: Ground Floor Level 1,450 sqm, First Floor Level 2,400 sqm, Second Floor Level 2,700 sqm, Third Floor Level 2,175 sqm, Fourth Floor Level 890 sqm
net total area: 9,615 sqm
gross total area: 11,890 sqm
architect: David Chipperfield Architects Milan
partners: David Chipperfield, Giuseppe Zampieri
associate director: Cristiano Billia
associates: Adolfo Berardozzi, Andrea Cocco, Carlo Zucchia
project team: Simone Diego Alessi, Federica Amoruso, Thomas Benk, Corrado Bongiorno, Cecilia Bottoni, Niccolò Brussa, Teresa Cancellari, Marta Capacciola, Francesca Carino, Filippo Carcano, Francesca Carino, Carlo Federico Cattò, Fabiano Cocozza, Maria Elena Codazzi, Paolo Dell'Elce, Stefano Goffi, Tsukasa Goto, Samuel Lodetti, Eugenio Matteazzi, Tommaso Meena, Daniel Mira García, Sofia Nobis, Brigid O'Donnell, Stefano Penazzi, Matthijs Sioen, Tiziana Staffieri, Davide Tassera, Federico Turelli, Wouter Verstraete, Maria Chiara Virgili
competition team: Cosmin Amato, Pietro Bagnoli, Corrado Bongiorno, Cecilia Bottoni, Filippo Carcano, Carlo Federico Cattò, Tommaso Certo, Fabiano Cocozza, Maria Elena Codazzi, Federica Corrà, Paolo Dell'Elce, Tsukasa Goto, Nicola Guercilena, Seunggeun Jee, Chiara Lippi, Eugenio Matteazzi, Gabriele Pagani, Paolo Volpetti, Federica Zerbo In collaboration with
David Chipperfield Architects, Berlin: Thomas Benk, Anke Fritzsch, Christopher Jonas
Zero4Uno Ingegneria srl, Venice, Italy: Romeo Scarpa
Franco Gazzarri Architetto, Mestre, Italy
quantity surveyor: GAD, Milan, Italy: Gianpiero Aresi, Luca Cedrelli, Francesco Minoia
works management: TA Architettura, Mestre, Italy: Diego Boldo, Giulia Conti, Anna Lisa Girolami, Alberto Torsello
general contractor: SACAIM, Marghera (Venice), Italy
project coordination: Artelia, Milan, Italy: Giorgio Alberti, Giuseppe Baudille, Matteo Lavazza, Marco Paolacci, Massimo Vedovato
structural engineer: Arup, Milan, Italy: Federico Bormetti, Luca Buzzoni, Guglielmo Carra, Giammichele Melis
services engineer: Arup, Milan, Italy: Paolo Bianchi, Paolo Cresci
acoustic consultant: Manens Tifs, Verona, Italy: Marco Trame, Roberto Zecchin
fire consultant: Studio Mistretta, Milan, Italy: Valentina Liggi, Silvestre Mistretta
façade consultant: Arup, Milan, Italy: Konrad Runggaldier
lighting consultant: Viabizzuno, Bentivoglio (Bologna), Italy: Giacomo Coppe, Francesco Finetti, Mario Nanni, Giulia Pulga
photography: Richard Davies, Alessandra Chemollo, Alberto Parise
a diverse digital database that acts as a valuable guide in gaining insight and information about a product directly from the manufacturer, and serves as a rich reference point in developing a project or scheme.
designboom will always be there for you
milan, new york, beijing, tokyo

,
since 1999