the centre pompidou will be the latest european institution to open an outpost in china, after it signed a long-term contract with shanghai's west bund group. starting in 2019, the agreement will see the pompidou open a gallery inside the west bund art museum, a building designed by british architect david chipperfield. the two organizations will join forces to present various cultural programs, drawing from the french institution's vast collection, while featuring representative works of contemporary chinese art.

all images courtesy of david chipperfield architects, unless otherwise stated
during the partnership's first five years, more than 20 exhibitions and events will take place at the centre pompidou shanghai (west bund) with the possibility of organizing displays of chinese art in paris. other academic programs, as well as training and exchange initiatives, also form part of the agreement between the west bund group and the pompidou.

the building will be located along the huangpu river within shanghai's xuhui district
designed by david chipperfield, the west bund art museum is located along the huangpu river within shanghai's xuhui district. the project comprises three large volumes, each containing exhibition galleries, articulated around a three storey lobby with a soaring atrium.

overhead windows are used to illuminate the institution's various spaces
according to the shanghai observer, the addition of the museum will bring the number of cultural venues in the region to 20, with eight art galleries, four public art centers, and eight theaters. work on the west bund art museum, which will measure nearly 25,000 square meters, started in 2016 and is expected to be complete by the end of 2018.

construction started in 2016 and is expected to be complete by the end of 2018
image via
Save
Save
Save
Save
Save
Save
Save
Save
Save
Save
oct 18, 2017
oct 18, 2017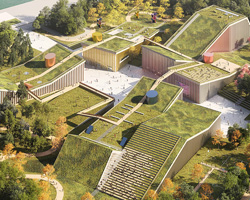 oct 17, 2017
oct 17, 2017
oct 17, 2017
oct 17, 2017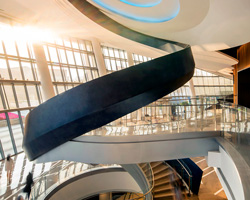 oct 14, 2017
oct 14, 2017
oct 13, 2017
oct 13, 2017
oct 12, 2017
oct 12, 2017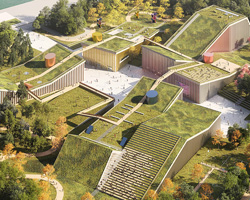 oct 17, 2017
oct 17, 2017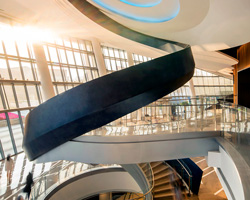 oct 14, 2017
oct 14, 2017
oct 12, 2017
oct 12, 2017
oct 04, 2017
oct 04, 2017
dec 28, 2016
dec 28, 2016
nov 17, 2016
nov 17, 2016