oct 22, 2015
david chipperfield's floating homes emerge from the wetlands in china
david chipperfield's floating homes emerge from the wetlands in china
photography by simon menges
embedded into the lush greenery and waters of the national wetland park of xixi in the outskirts of hangzhou, china. david chipperfield architects have completed a unique residential project which brings the built and natural environment together in the realization of the apartment buildings.


'xixi wetland estate' took eight years to complete
seemingly floating atop of the marshland and water gardens, the volumes are reminiscent of the local village buildings in xixi, as the apartments have also been placed on top of stone plinths. consequently, this structural base has formed the sequence of exterior spaces that connects the scheme together, while providing strong connections to the outdoors.
the interiors have been planned around the floating open spaces and inside, the full-height windows allow for natural light and views over the wetlands. altogether, coupled with the references to hangzhou's original heritage, the scheme has introduced contemporary touches and at the same time, allows the architecture to be reclaimed to the surrounding abundant greenery.

the entire residential area totals to 11,800 sqm

a local rests on the balustrade on the grounds of the properties

the buildings sit atop a stone plinth, which references the local village buildings of xixi

the plinth forms the base for walls, and balustrades creating a sequence of dynamic exterior spaces

the wetlands is on an natural area which has been shaped by man for over a thousand years

the dark stone floats and contrasts against the surrounding water gardens
project data:
project start: 2007
completion: 2015
gross floor area: 11,800 sqm
client: hangzhou westbrook investment co
architect: david chipperfield architects berlin, shanghai
design: mark randel – partner
project management: libin chen – partner
project architects:
ilona priwitzer – concept design to design development
manh kinh tran – design development to construction documentation
sascha jung – construction documentation
samson adjei – construction documentation, site design supervision
contact architect: ecadi
landscape architect: belt & collins
lighting consultant: proteus lighting, shanghai
façade consultant: ecadi
structural engineer: ecadi
services engineer: ecadi
landscape architect: belt & collins
project management: hangzhou westbrook investment co ltd
oct 18, 2017
oct 18, 2017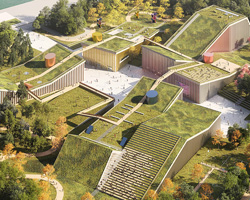 oct 17, 2017
oct 17, 2017
oct 17, 2017
oct 17, 2017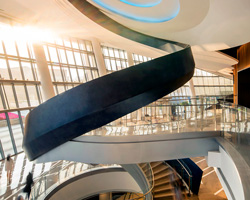 oct 14, 2017
oct 14, 2017
oct 13, 2017
oct 13, 2017
oct 12, 2017
oct 12, 2017
oct 04, 2017
oct 04, 2017
aug 04, 2017
aug 04, 2017
dec 28, 2016
dec 28, 2016