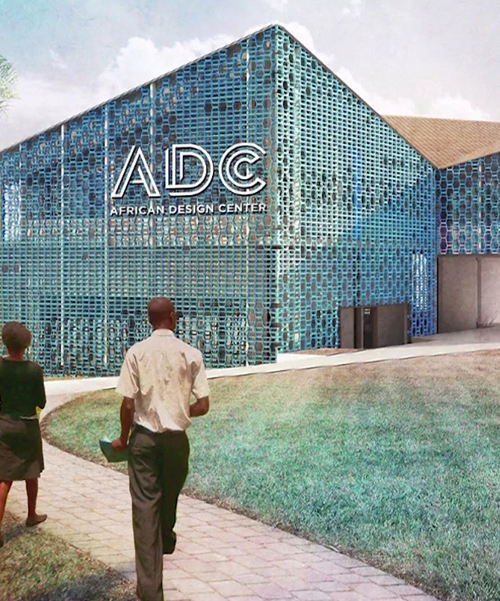 jul 26, 2016
design indaba speaker architect christian benimana of MASS design group to open first african design center
design indaba: at the united nations sustainable development summit in september 2015, rwandan architect christian benimana announced that MASS design group had plans to build three african design centres (ADCS) in strategic cities on the african continent; with the aim of training the first generation of human-centred, african designers. the first ADC is set to open in september 2016 in kigali, rwanda. it is a project-based apprenticeship that is set to be the bauhaus of africa.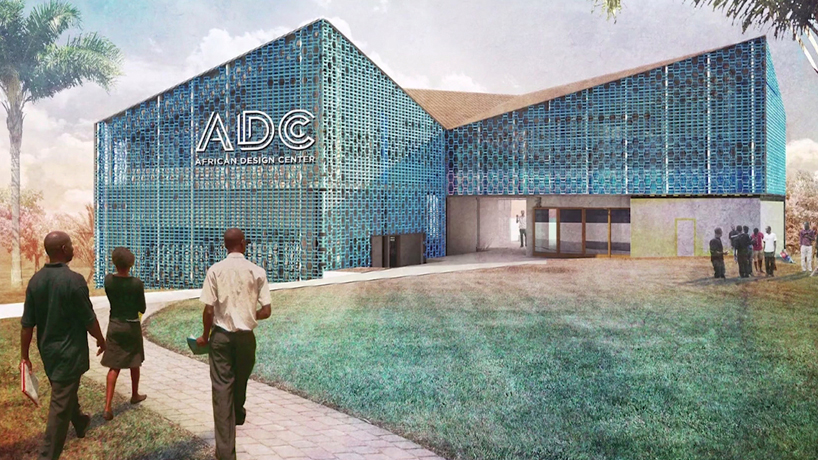 led by christian benimana, the first africa design center on the continent opens in september 2016
image courtesy of MASS design group
christian benimana on the development of the first african design center
video courtesy of MASS design group
benimana is one of very few african architects. he points out that italy alone has 153,000 designers, in comparison to only 35,000 across the whole african continent. the implementation of ADCS will be a step towards closing this deficit and fostering creativity. 'to be honest, I had never met an architect before I went to school,' says christian benimana. until 2008, there were no architecture institutions in rwanda—the word for architecture does not even exist in the country's native language. so, benimana went on a scholarship abroad to shanghai to study, and had to learn mandarin to understand his lecturers. 'I came to learn later that africa counts for about a quarter of the amount of architects in a quarter of italy alone.'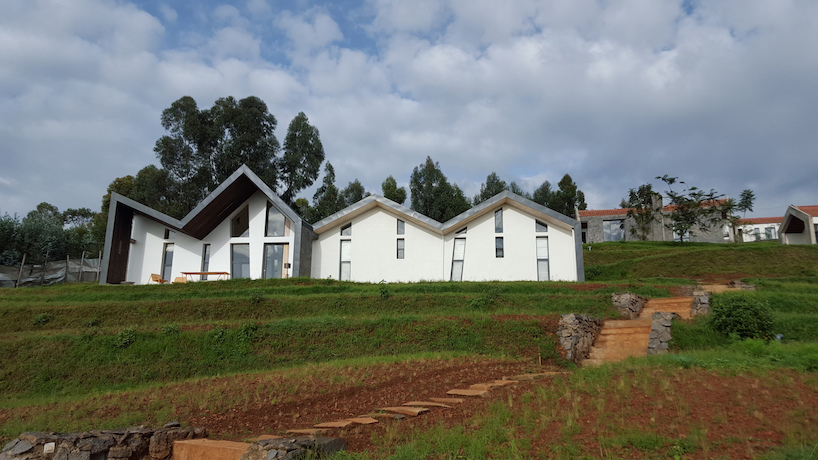 doctor's housing at 'butaro hospital' by MASS design group in rwanda
see more about this project on designboom here
during his studies, he saw first hand the kinds of problems caused by rapid urbanisation in china, such as population displacement and uncontrollable pollution. when benimana returned to rwanda in 2010, he witnessed problems that were similar or worse to those he had seen abroad. his country was also going through a major urban-construction boom: 'entire neighbourhoods [in rwanda] were being destroyed to leave place for these new developments.'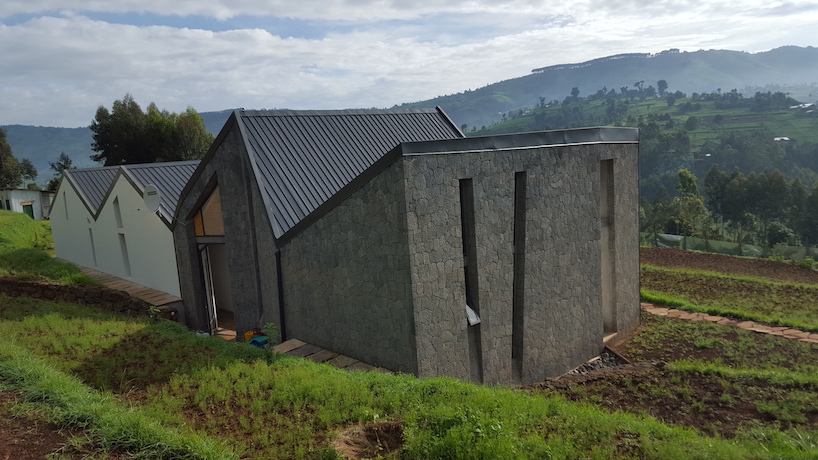 MASS design group focuses on using local materials and labor to realize its architectural builds
as the rwandan programmes manager for MASS design group, benimana is head of the boston-based firm's african operations, and has unique insights into their philosophies and how their work is impacting the communities they build in. 'we develop better buildings and we invest in the people who construct them; and we improve the lives of people who get touched by any part of those buildings,' he says.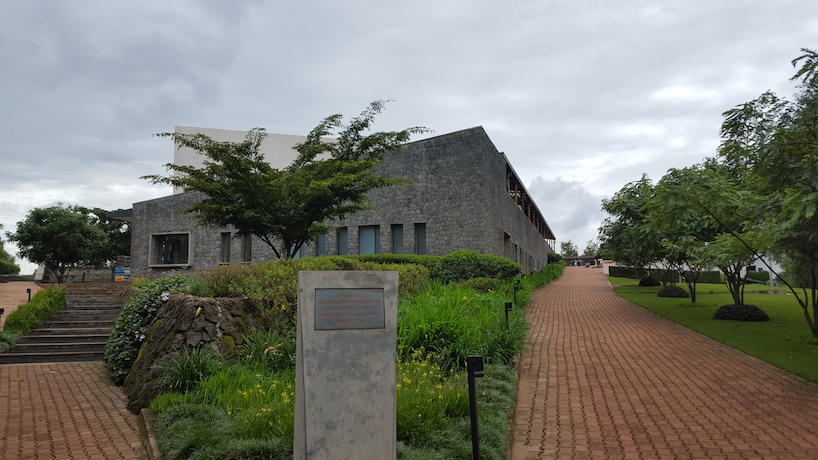 'butaro district hospital' by MASS design group in rwanda
see more about this project on designboom here
MASS design group practices human-centred design: their working philosophy is based on the understanding that architects do not merely devise buildings, but are also the designers of the lasting impact these buildings have. the first project that benimana was involved with at MASS was the 'butaro district hospital', which employed 4000 local people and used only local materials, saving millions of dollars in construction fees. the hospital was designed with the patient experience in mind: every bed faces a window so that patients can see out to the beautiful landscape of the area, offering peace of mind and accelerating recovery. it is a building that not only created jobs, but also promotes dignity in the local area. according to benimana, this design philosophy should be applied in all situations. 'imagine africa's cities – but not as vast slums; as the most resilient, the most socially inclusive places on earth. this future is actually possible with the african design centres,' the architect states. benimana is a passionate advocate for the MASS lo-fab movement, which encourages architects to hire locally, source materials regionally, train and upskill wherever they can, and invest in dignity. these principles lead to the practice of architecture as a holistic process rather than just a product: architecture that serves the people and aims to deliver basic human rights.
christian benimana shared MASS design group's primary philosophies in a keynote presentation at design indaba conference 2016:
christian benimana on architecture that serves the community at design indaba
video courtesy of design indaba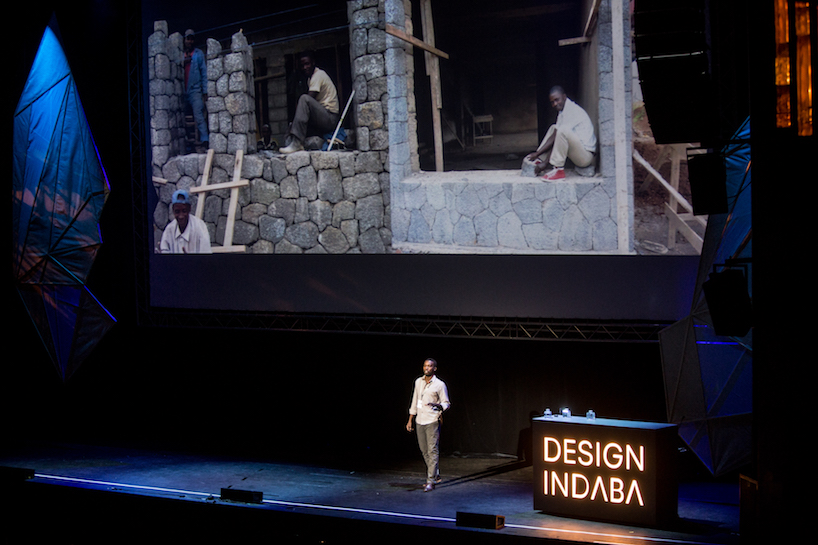 christian benimana presenting at the design indaba conference 2016
africa's urban population is going through a period of immense growth, and without designers to help conceive and build the infrastructure, systems, schools, hospitals, city plans and digital programmes to support future generations, the continent is faced with massive social, economic and health problems. the designers that can help shape a better future, according to benimana, must come from the 'talent and spirit that is uniquely african'.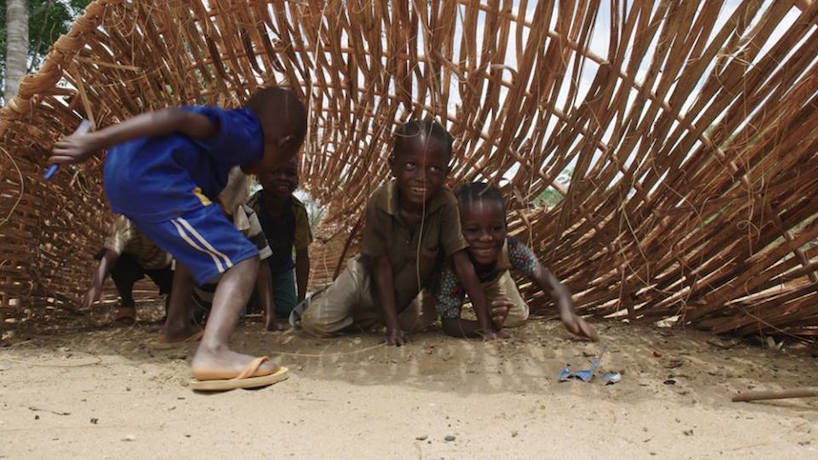 woven tunnels conceived by MASS design group for the playgrounds of the schools they built in rwanda
benimana asserts that the three centres in africa could be where this talent is harnessed and nurtured. the ADCS will offer two-year fellowships to the most promising graduates, supported by leading intellectuals from across the world. the graduates from the ADCS will be placed in government organisations to drive and inform policy making, will be at the head of future educational institutions to pass their skills on to new generations, and will create business that will create jobs that will drive the economy. 'if we ignore who designs the african cities and how, we are doomed to see the worst environmental degradation, the worst economic inequality and the worst public health disasters. we have to build the creative leadership that is going to make africa equitable and just. because that is the only future we want for africa.' the architect concludes.
read more about design in africa on design indaba here: www.designindaba.com/african-design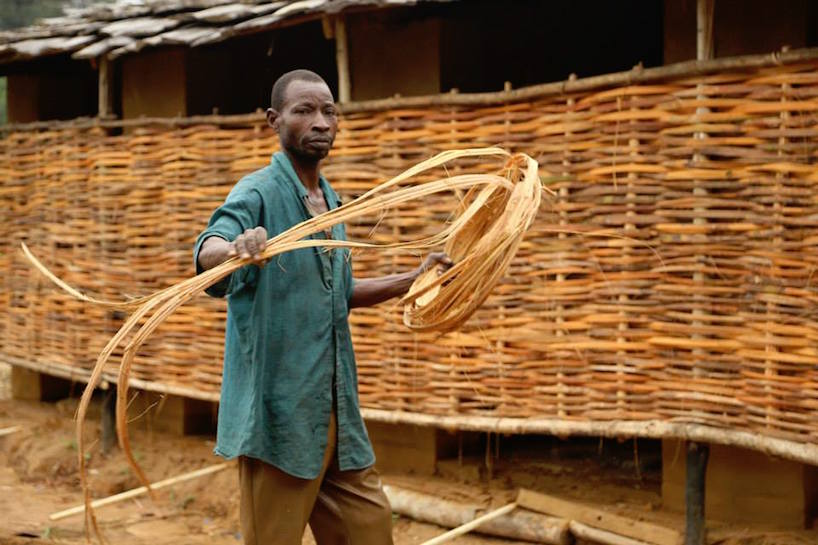 woven screens for ablution blocks of a MASS design group build in congo
see more about this project on designboom here
christian benimana on architecture with a mission
video courtesy of design indaba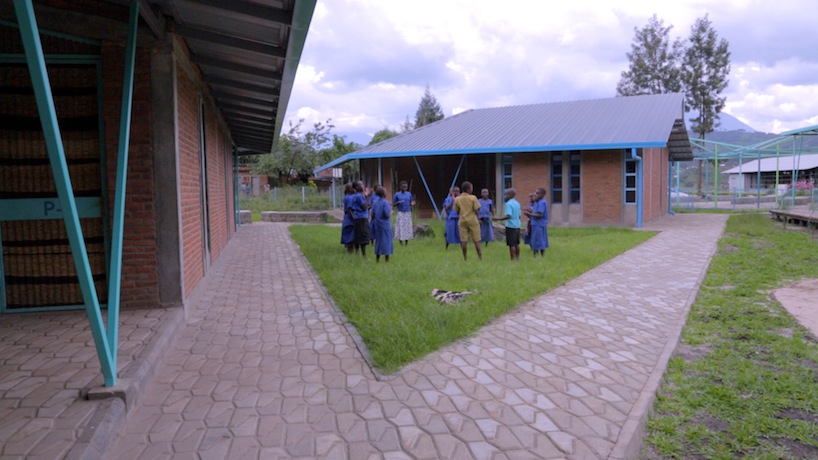 'mubuga school' designed by MASS design group in rwanda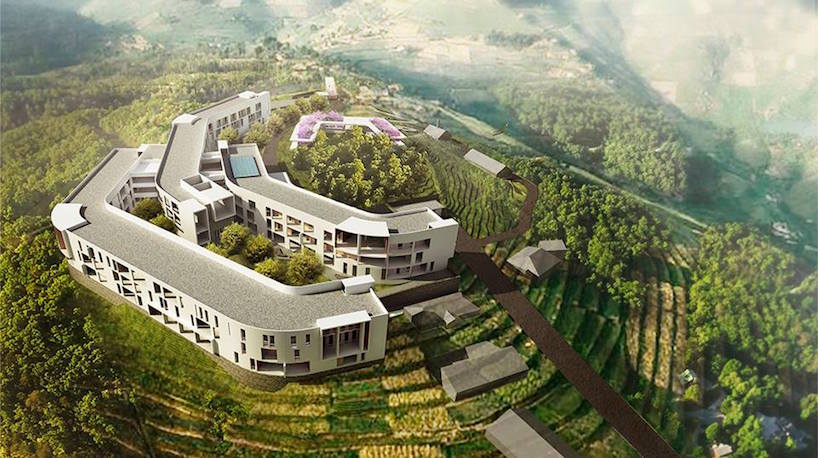 MASS design group's 'munini district hospital' in rwanda was one of five buildings awarded the canadian architect award of excellence for an outstanding building in the design stage
—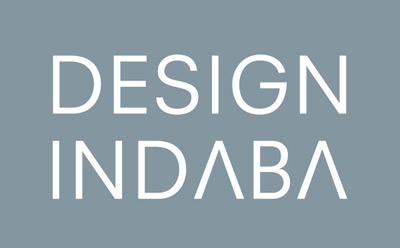 design indaba
is a multifaceted platform committed to a better world through creativity. the south-african online publication hosts an annual festival and social impact do tank in cape town. the design indaba festival has been created by ravi naidoo in 1995, with focus on african and global creativity, through the lens of the work and ideas of leading thinkers and doers, opinion formers, trendsetters and industry experts.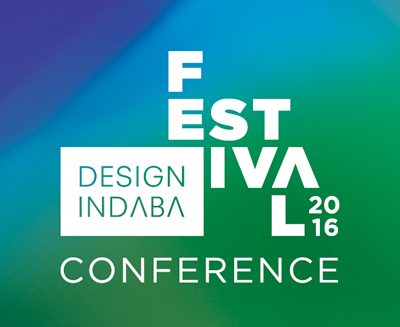 design indaba conference 2016
is a three-day event (february 17 – 19) in cape town and is all about illustrating how design, creativity and innovation can positively impact the world. so much more than a 'how-to' conference, this is a forum fueled by inspiration that breeds ideas, ingenuity and innovation. the conference is an opportunity to listen to the world's foremost creatives, entrepreneurs and trendsetters. it's the not-to-be-missed creative event in africa.
Save
Save
Save
Save
Save
Save
Save
Save
Save
Save
Save
Save
Save
Save
Save
Save
Save
Save
Save
Save
Save
Save
Save
Save
Save
Save
aug 15, 2016
aug 15, 2016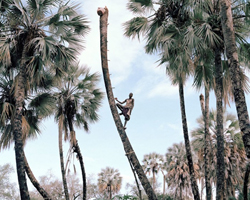 aug 09, 2016
aug 09, 2016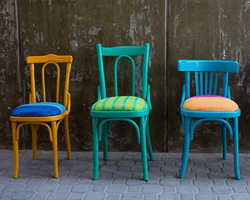 aug 02, 2016
aug 02, 2016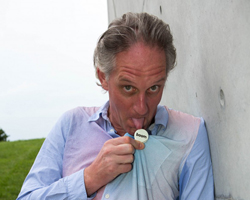 jul 29, 2016
jul 29, 2016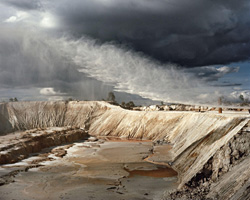 jul 19, 2016
jul 19, 2016
oct 03, 2019
oct 03, 2019
mar 15, 2019
mar 15, 2019
feb 19, 2019
feb 19, 2019
a diverse digital database that acts as a valuable guide in gaining insight and information about a product directly from the manufacturer, and serves as a rich reference point in developing a project or scheme.