dec 22, 2012
designboom 2012 top ten: container buildings
the shipping container: a modular, standardized, portable, stack-able, seal-able, human-scale receptacle used to transport a range of cargo all over the world. they come in two sizes – 20-feet or 40-feet – and hundreds of combinations. in recent years, they have also been discovered in the field of architecture for their availability, low cost, ease of installment and dynamic capabilities to create comfortable inhabitable spaces. 2012 witnessed an exploration of the metallic building blocks, pushing their spatial properties to new realms, experimenting with different configurations and connections to recycling the cold industrial cuboids into useful structures. the following ten projects take our understanding of the shipping container |and turns it upside down, and onto it's head, and on its side and in just about any other way that can be thought of. 
1.  'mobile pizzeria' by del popolo
the project takes advantage of the container's dimensions to fix it onto a different kind of structure, converting it into a traveling workstation thatmakes pizzas just about anywhere. special doors and windows were adjusted into the metallic shell which also withstands the heat of the traditional wood-burning oven.
2. 'shipping container snackbox in times square' by aedifica
using a single container, the mobile cafe uses the crate's proportions to open the structure to the public for food service. it can be entirely closed back into a solid box and moved to a new location.
'snackbox' by aedifica, times square, new york
3. 'sugoroku office' by daiken-met architects / nawakenji-m
placed within a cap-sizable three by three grid metal frame, the building focuses on the containers' abilities to stack, with a strategic use of solid and void to create interior and exterior spaces with movable circulation elements that allow for the arrangement of boxes to be changed for future uses.
'shipping container studio' by daiken-met architects, gifu, japan
4. 'maison container lille' by patrick partouche
the 'maison container lille' residence is a contemporary industrial interpretation of rural architecture. consisting of 8 containers stacked and offset, the dwelling opens views to the fields through full-height windows that use the built-in doors as shutters to control solar gain and privacy.
'maison container lille' by patrick partouche, lille, france
5. 'starbucks drive-thru and walk-up store made from shipping containers'
thanks to their customizable nature, the containers have also made their way into the commercial world, where few modifications can turnthe metal boxes into attractive designer buildings designed to pose a distinct aesthetic and accommodate different uses, such as automobile traffic in this case.
6. onagawa temporary container housing + community center by shigeru ban
relatively easily obtained and quickly installed, the containers make great candidates for emergency housing. the project responds to a housing crisis after the 2011 earthquake in japan to temporarily re-build shelters. arranged along a single floor, the containers not only provide private homes, but also focus around the residual spaces created between them as common areas.
community center for the 'onagawa temporary container housing' by shigeru ban architects, onagawa, miyagi, japan
7. 'temporary shipping container city' by O+A
a more complex combination of the two previously listed projects, the temporary 'city' is a result of stacked containers that use their structural propertiesto span the interstitial space as a roof structures, staggered to allow daylight into the semi-covered space.
'temporary shipping container city' by O+A, amsterdam, the netherlands
the temporary art gallery pushes the container's structural capacities even further, experimenting with cantilevering volumes supported by slender columns creating an interesting stacking of masses used to display art in their original steel skin.
'GAD' by MMW architects in tjuvholmen, norway
9. 'luxury shipping container hotel' by tonghe shanzhi landscape design
the hotel experiments with the deconstruction of the solitary container to create different qualities of light and views on a campus of 35 units fitted for high-endtemporary visits.
'Xiang Xiang Pray House' by beijing tonghe shanzhi landscape design, xhanxi province, china
jumping to a much larger scale, the arrangement of the 78 containers makes greater use of their structures, cutting larger voids into the envelopeto open large continuous spaces with large windows; smaller perforations in the skin play with ventilation and interior lighting effects.
'tony's farm' by playze, shanghai, china
dec 24, 2017
dec 24, 2017
nov 27, 2017
nov 27, 2017
oct 15, 2017
oct 15, 2017
oct 10, 2017
oct 10, 2017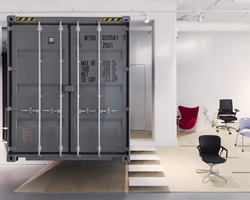 oct 03, 2017
oct 03, 2017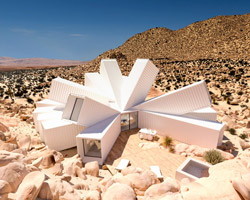 sep 28, 2017
sep 28, 2017
dec 31, 2012
dec 31, 2012
dec 28, 2012
dec 28, 2012
dec 27, 2012
dec 27, 2012
a diverse digital database that acts as a valuable guide in gaining insight and information about a product directly from the manufacturer, and serves as a rich reference point in developing a project or scheme.