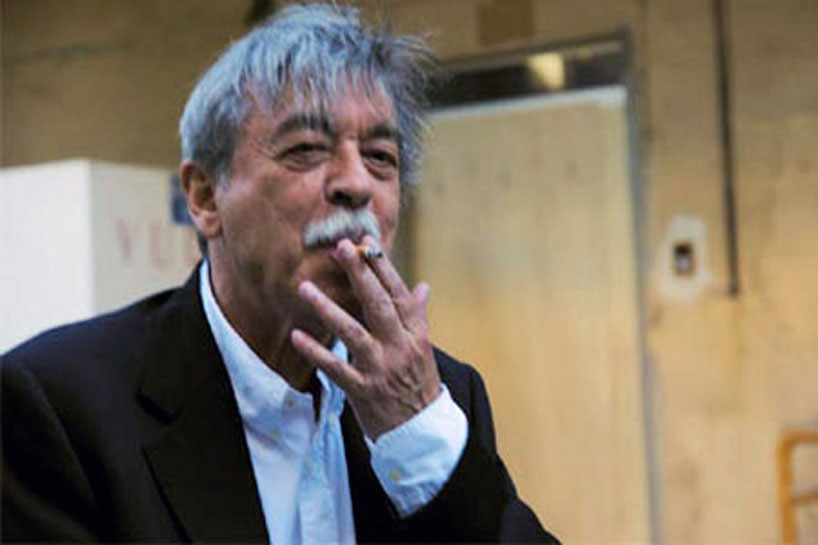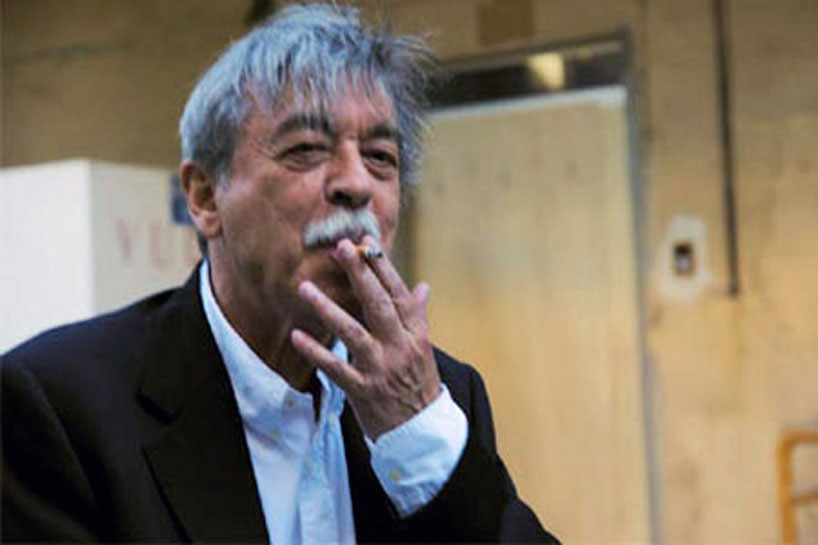 dec 03, 2007
designboom interview: paulo mendes da rocha
paulo mendes da rochaportrait © designboom
we met with paulo mendes da rocha in cagliari, on july 2nd, 2007.
what is the best moment of the day?the end of the day
what kind of music do you listen to?all different types of music, I particularly like jazz and have a passion for the music of miles davis and thelonious monk. once I designed the set for the opera 'suor angelica' by giacomo puccini – whose work I love. I also listen to the beautiful brazilian music, which is part of every brazilian's daily life.
what books are on your bedside table?I have a lot of books, but I tend to read a a bit here and a bit there. I read classic philosophy with great enthusiasm.
do you listen to the radio?sometimes

project for a student dormitory, a 1000 bed facility for the cagliari university, 2007see more of this project here
do you read architecture magazines?no.
where do you get your news from?news follows me every minute, I have six children and everyday they represent a fresh source of news. I try to not follow politics so closely because it's often terrible. regardless, I see the future in a positive way because I think that generally the aim of people is to create peace in the world. I'm a fan of the latest political situation in france and of their new government particularly of rachida dati, (french justice minister), who is the first female, muslim politician to hold a top government job in france. I see this as a critical revision of the french colonialism.

left: conhecimento school park, 2006, santo andre, brazil© picture miguel denserright: conhecimento school park, 2006, santo andre, brazilpicture via arcoweb
I guess that you notice how women dress, do you have any preferences?I have no time to follow fashion, but I like to see how women dress on the street. I like very much how you are dressed right now. (summer floral dress)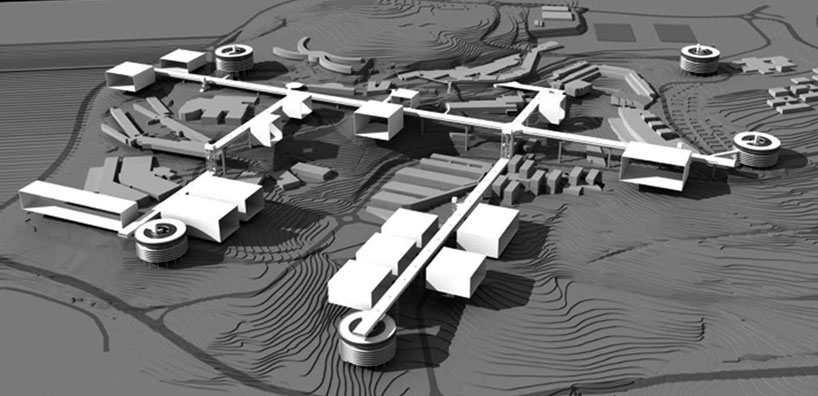 master plan for the technological city, part of the vigo university, 2004, spaincourtesy paulo mendes da rocha
what kind of clothes do you avoid wearing?it is beautiful that people can wear what they want today. I prefer to dress quite traditionally, for example I don't wear sports-shoes.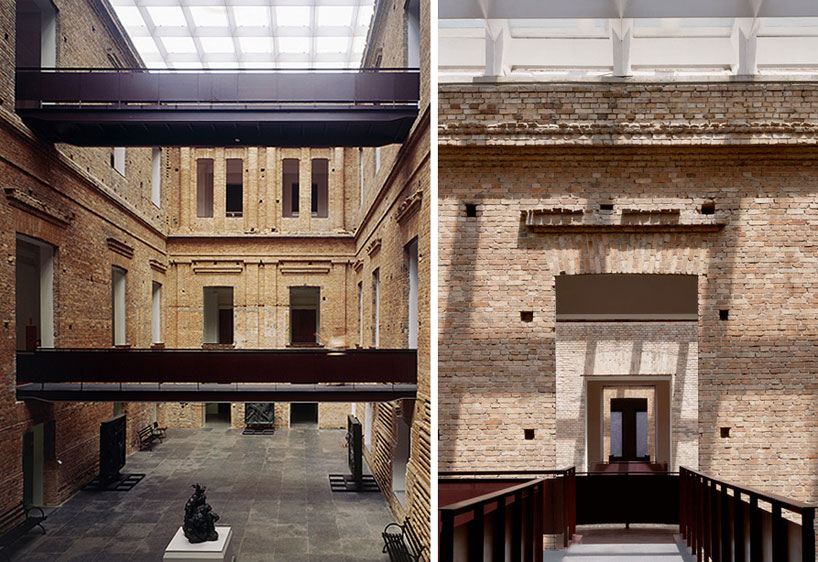 'state museum of sao paulo, 1993, brazilview of the walkways installed to connect old internal patio windowscourtesy paulo mendes da rocha
when you were a child did you always want to become an architect?no, the thought never crossed my mind, when I was young I was more concerned with enjoying myself — I often went to the beach.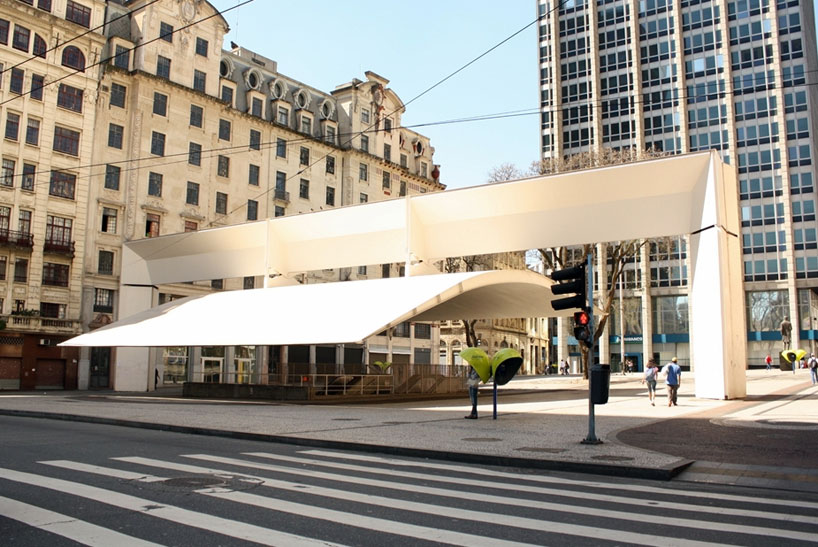 patriarch plaza and viaduct do cha, 1992, sau paolo, brazilcourtesy paulo mendes da rocha
do you discuss your work with other architects?I always discuss with everybody, but I don't like to discuss directly with other architects. in sao paulo there is a bar which I go to two or three times a week with 'normal' people, no architects, and I prefer this.
could you describe your style as a good friend of yours might? architecture is a discourse of knowledge. I project what I imagine people could desire — I have a delirious vision on what this might be, I don't design for myself – I don't follow my own needs.
can you describe an evolution in your work from your first projects to the present day?I will not speak of an evolution for architecture. architecture is always something new. it's impossible to realize the ideal project, architecture is always the persecution of the same idea, always. the ideal project does not exist, each time there is the opportunity to realize an approximation.

forma store, 1987, sao paulo, brazilcourtesy paulo mendes da rocha
are there any architects that have influenced you particularly ?all the many different architectural adventures. I love the unknown architects who realized stonehenge, I love the architects who realized the pyramid of cairo, a machine of its own construction, an inclined plane, which permits one to place a stone 130 meters high – marvelous. I like palladio, and I'm a very close friend of luigi snozzi, an architect who I hold in great esteem.

brazilian museum of sculpture, 1988, sao paulo, brazilcourtesy paiuo mendes da rocha
which of your projects has given you the most satisfaction?I suffer a lot developing projects, I cannot say that there is a satisfaction — it's my life. every time I work on a project its a huge affliction, a great anguish and a lot of anxiety. so, I would not speak of 'satisfaction'.
who would you like to design something for?I don't have the courage to imagine what to do from the beginning of the process. for example here in calgiari, sardinia I never imagined what I could have done. the project was born as a solicitation from the place and the people — architecture is done by people. look at the place where we are now, it was an old tobacco factory and now there is an intellectual symposium here. people make architecture – in the way they occupy a space.
here in calgiari as well as creating the dormitory which the university commissioned, you have also created the ideal setting for it to be located… do you always work in this way?always, I think that design is a process of untangling, afterwards it can never be the same, its a discourse that never ends.

serra dourada stadium, 1973, goias state, brazilcourtesy paulo mendes da rocha
it's a form of transgression?no, no. my illusion is that what people desire will be realized, always. the project is a desire, I imagine an erotic vision of life.

paulo mendes da rocha resident, 1960, sao paulo, brazilcourtesy paulo mendes da rocha

the paulistao athletic club, 1958, sao paulo, brazilcourtesy paulo mendes da rocha
any advice for young architects working today?I don't see myself as a person with the capacity to give advice.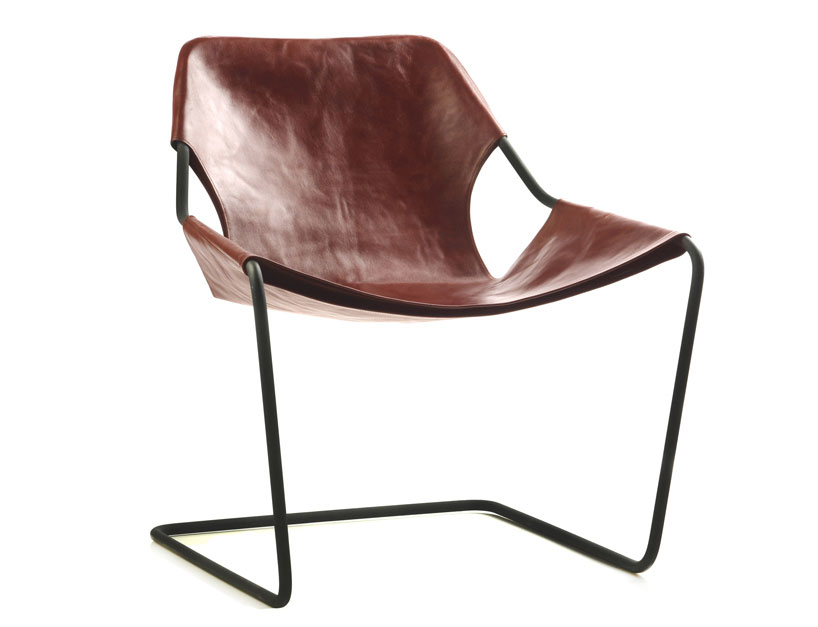 paulistano chair, 1957designed for the paulistao athletic club, produced by objekto
is there anything that you're afraid of regarding the future?we have to transform ourselves, for example, if you think to the relationship between man and woman, there is a current revolution, because of over-population, society has to reinvent this relationship. who knows what the future will bring? — to ask yourself this question is a marvelous thing.

Save
mar 05, 2018
mar 05, 2018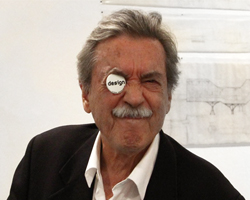 feb 01, 2017
feb 01, 2017
sep 29, 2016
sep 29, 2016
sep 13, 2016
sep 13, 2016
may 06, 2016
may 06, 2016
sep 22, 2015
sep 22, 2015
a diverse digital database that acts as a valuable guide in gaining insight and information about a product directly from the manufacturer, and serves as a rich reference point in developing a project or scheme.