new york-based architecture practice DFA has proposed an observation tower offering unprecedented views of the city from central park. the tower proposal doubles as a sustainable filtration system which would transform the jacqueline kennedy onassis reservoir into a non-toxic usable freshwater pond.

all images © DFA
the onassis reservoir is located near some of new york's most important cultural institutions and provides a prime location for DFA's proposed tower. the underutilized 106-acre reservoir occupies one-eighth of the park's total area and is 40-feet deep, with approximately 1 billion gallons of stagnant, contaminated water.

a glass oculus showcases the functional elements of the tower, with views both up and down
DFA's innovative design proposes a smart, unconventional approach to repurpose the reservoir. utilizing highly advanced glulam (glue-laminated timber) technology, the 712-foot structure can be manufactured offsite and constructed in less than six months,  designed to cast minimum shadow on the park and nearby buildings. a vertical axis wind turbine would provide power to filter the water and move people without drawing from the grid.

the project would provide 360 degree unobstructed views of the city
'this conceptual project pushes the boundaries of what we perceive is possible in a city as dense, historic and environmentally vulnerable as ours', says laith sayigh, founder of DFA. 'the central park tower has the potential to be a model project for other cities aiming to fix existing infrastructure, build tall to capture views and elevate the urban public realm'.

the 712-foot structure can be manufactured offsite and constructed in less than six months

anchored to a base structure of pre-cast concrete elements the tower is stabilized by tensile cables

the proposal combines architecture, recreation, resiliency, and tourism

a wind turbine would provide power to filter the water and move people without drawing from the grid
Save
Save
Save
Save
Save
oct 22, 2017
oct 22, 2017
oct 21, 2017
oct 21, 2017
oct 19, 2017
oct 19, 2017
oct 17, 2017
oct 17, 2017
oct 13, 2017
oct 13, 2017
oct 11, 2017
oct 11, 2017
oct 22, 2017
oct 22, 2017
oct 22, 2017
oct 22, 2017
oct 21, 2017
oct 21, 2017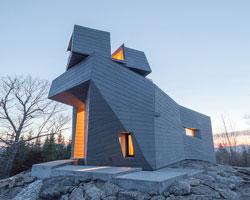 jul 30, 2017
jul 30, 2017
jul 28, 2017
jul 28, 2017
jun 16, 2017
jun 16, 2017