jan 07, 2009
'emergency response studio' by paul villinski at rice gallery, houston, texas
'emergency response studio' by paul villinski, 2008 image © jonathan ferrara gallery
'emergency response studio'
at: rice gallery, houston, texas, USA
from: january 29 to march 1, 2009
opening january 29 is a new architectural installation by american artist paul villinski at rice gallery in houston,
texas. villinski created 'emergency response studio', a solar powered, mobile artist's studio, in response to the
post katrina, new orleans disaster. working over several months he transformed a salvaged trailer into a rolling,
live/ work space that could house displaced artists. outfitted with solar panels and a wind turbine, the live/work
space is powered entirely by a 1.6-kilowatt photovoltaic solar system and is built exclusively from green,
non-toxic building materials.
detail image © jonathan ferrara gallery
'emergency response studio' image courtesy paul villinski
'emergency response studio' on its way to new orleans image courtesy paul villinski
'emergency response studio' image courtesy paul villinski
construction of the studio image courtesy paul villinski
'emergency response studio' image courtesy paul villinski
paul villinski in his 'emergency response studio' image courtesy paul villinski
more: http://www.paulvillinski.com http://www.ricegallery.org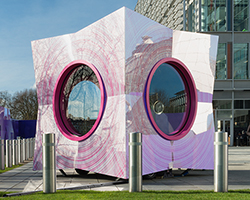 mar 05, 2017
mar 05, 2017
feb 27, 2017
feb 27, 2017
feb 24, 2017
feb 24, 2017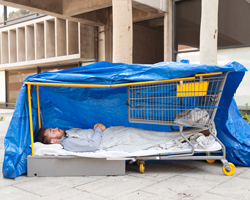 feb 21, 2017
feb 21, 2017
feb 16, 2017
feb 16, 2017
feb 03, 2017
feb 03, 2017
oct 15, 2017
oct 15, 2017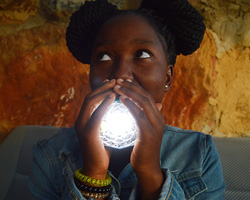 sep 01, 2017
sep 01, 2017
aug 26, 2017
aug 26, 2017