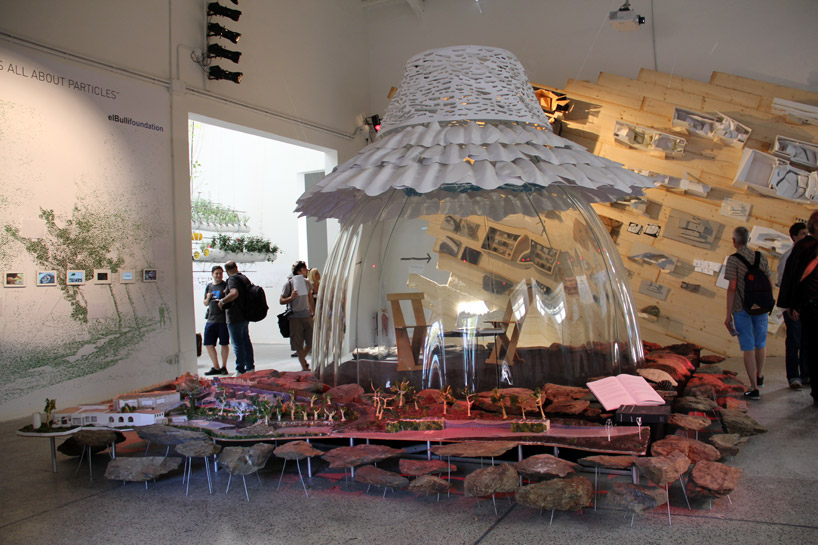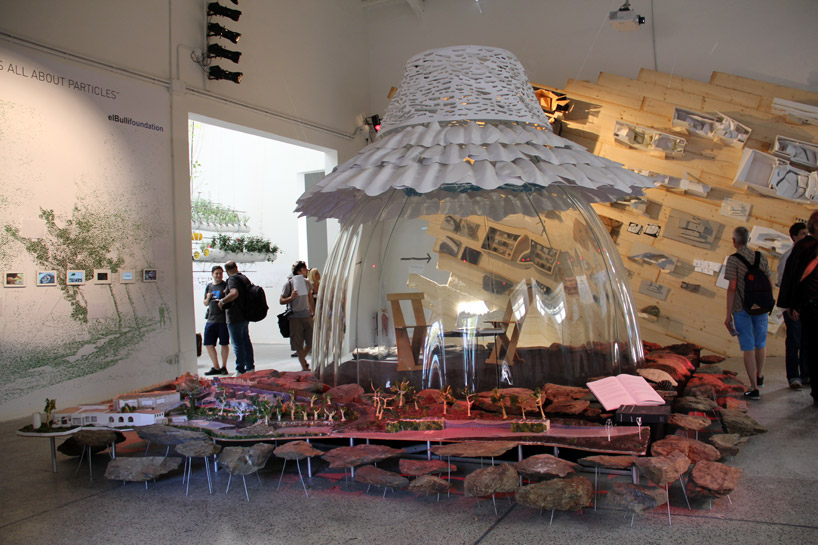 sep 18, 2012
enric ruiz geli interview: cloud 9 at venice architecture biennale
'cloud 9 installation' by enric ruiz-geli for the spanish pavilion at the 2012 venice biennale image © designboom
spanish architect enric ruiz-geli of the elbullifoundation has developed the 'cloud 9 installation,' a new approach to sustainable design practices as part of the spanish pavilion at the 2012 architecture biennale in venice. analogous to a chef who makes food based on components, cloud 9 views our world in terms of similarly structured particles which are made up of several elements:
'our architecture becomes part of a discourse that makes no distinction between objects and products, buildings and landscape, sea and mountain, but which understands reality as performing particles.'
the function of the particles is to create a cloud of information whereby each particle contains sociological and practical information about its specific geographic point, which constantly updates with that point's needs and characteristics. the result is a synthesis of qualitative and quantitative data consolidated into a living map to give us a true understanding of the actual needs of our planet, not just based on our analysis created at a specific moment in time.
this figurative 'cloud' of information is rendered physically in a dome showcased in the middle of the spanish pavilion as a symbolic reminder that it is always present. parametrically designed ceramic tiles are modeled after shark teeth as a canopy over a curved glass dome. the base is surrounded by stones borrowed from the cap de creus natural reservation in northeast spain and previous models of cloud 9.
interview with enric ruiz-geli video © designboom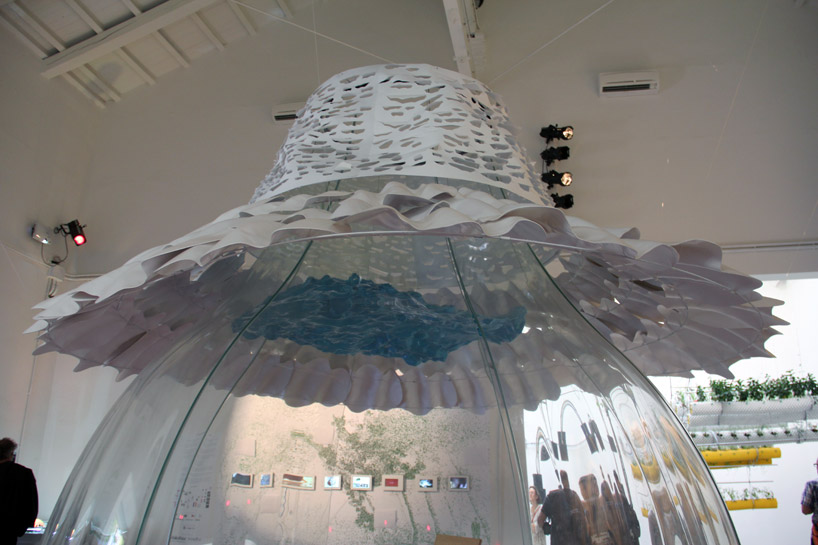 glass dome is a small-scale rendition of the bulli foundation's building image © designboom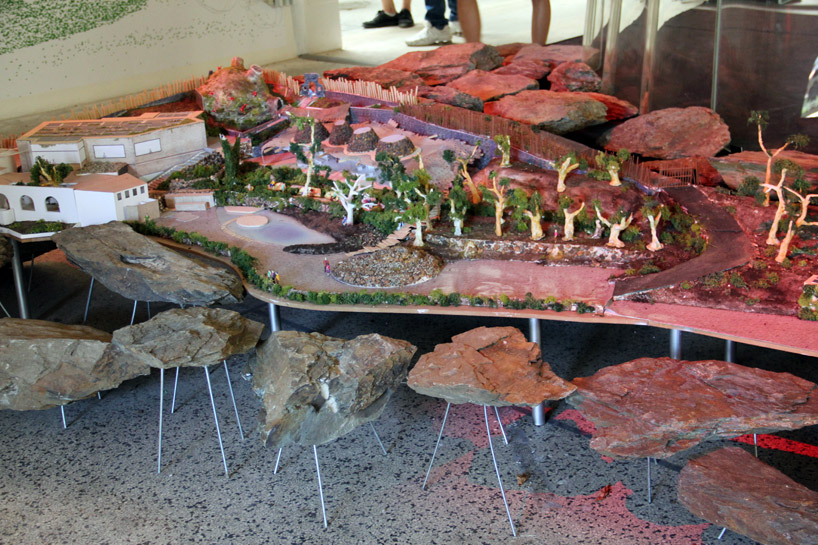 model of 'el bulli foundation' image © designboom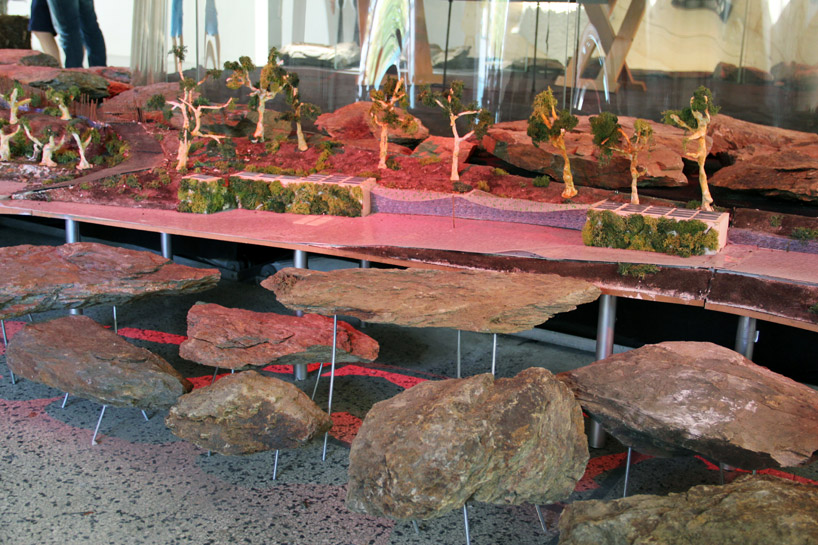 image © designboom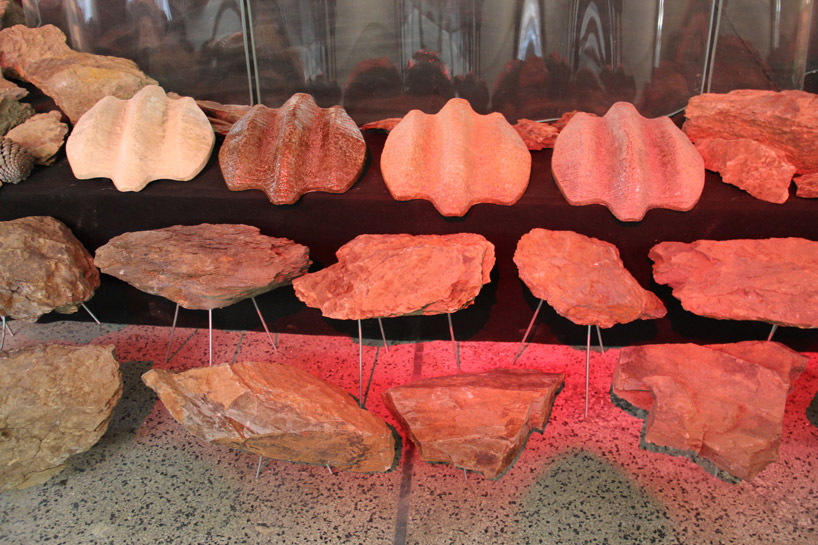 shark-tooth ceramic roof tiles and rocks from cap de creus image © designboom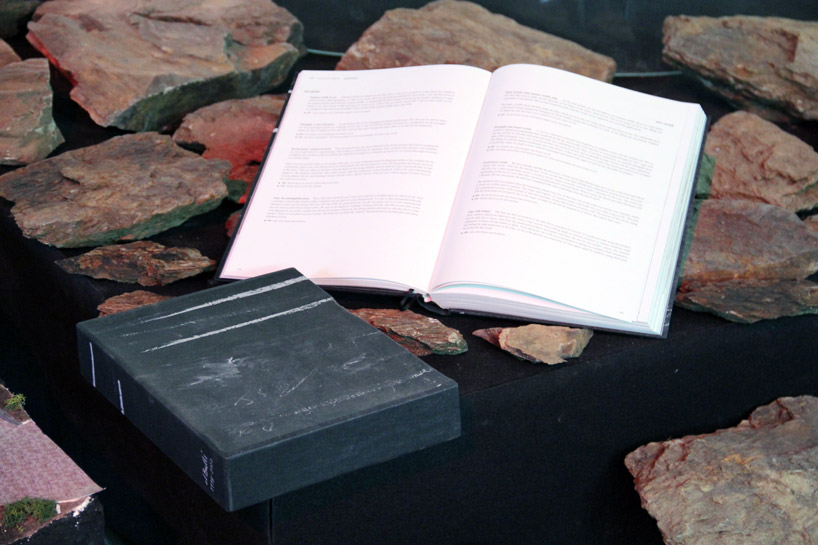 book illustrating the theory of cloud 9 image © designboom
walkthrough of the installation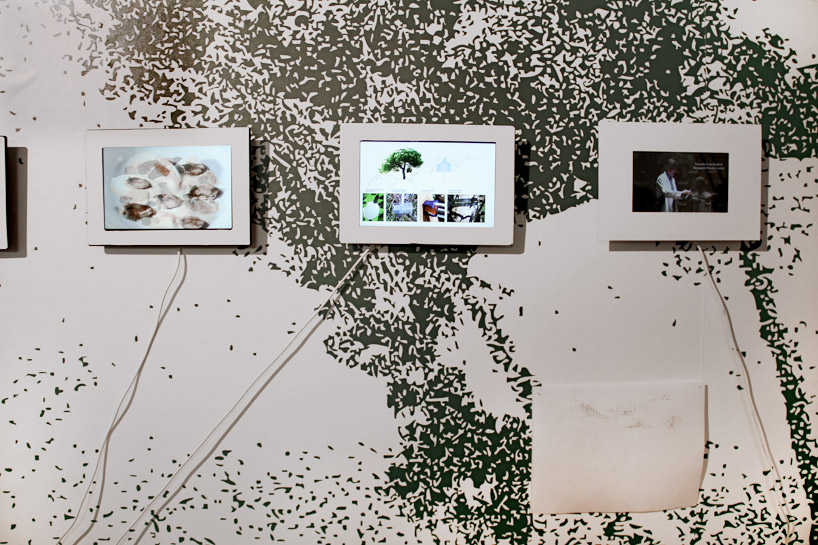 videos along the wall explain the concepts image © designboom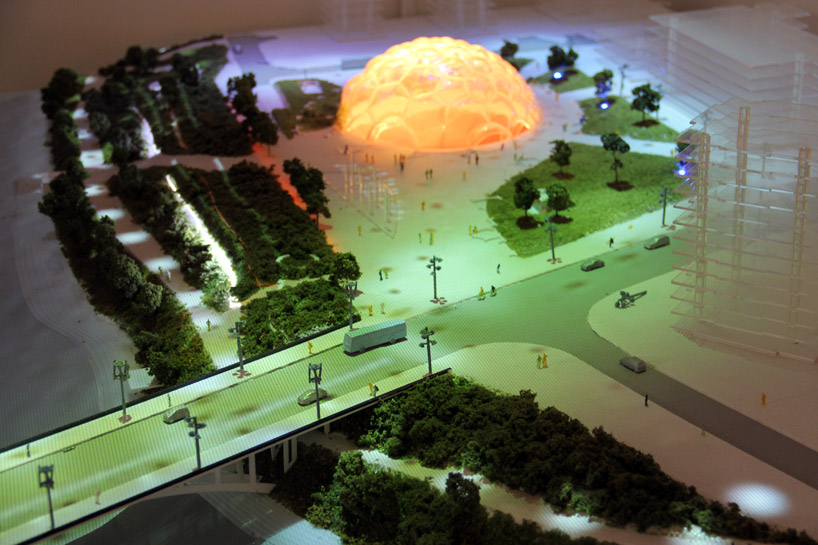 'millenium dome (capula del milenio)' project image © designboom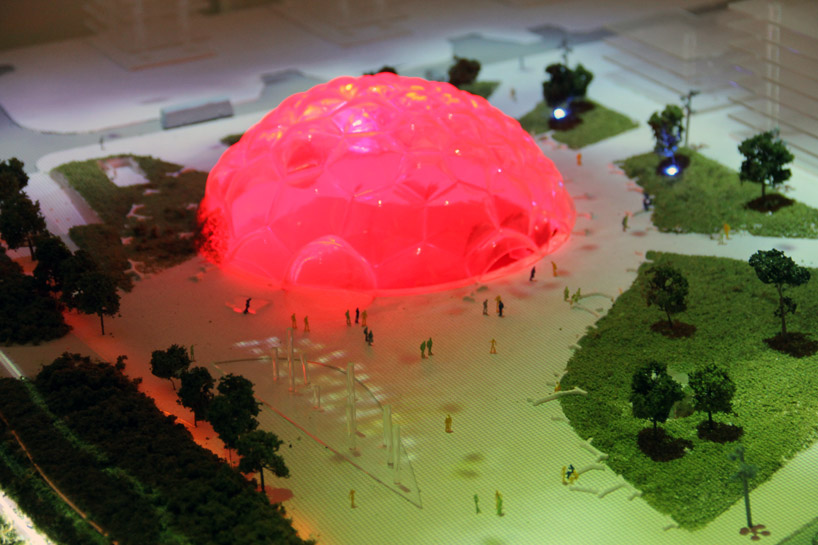 image © designboom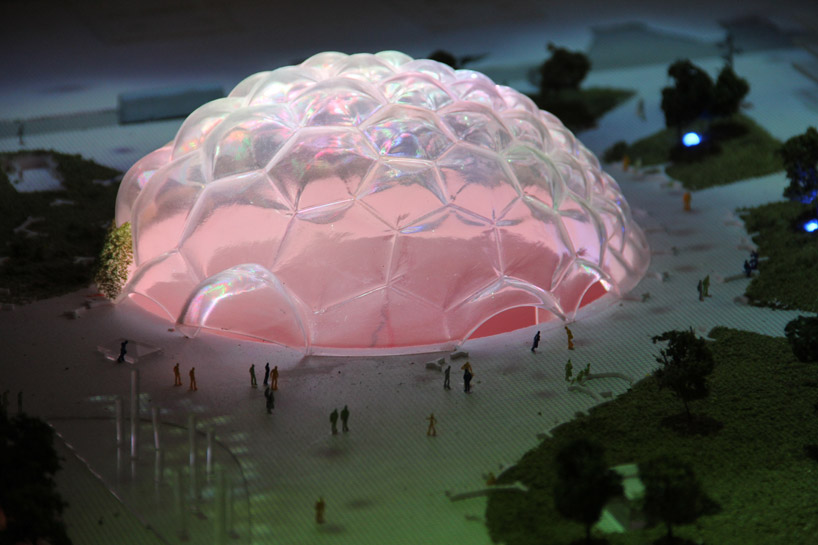 image © designboom
timelapse of 'capula del milenio'
'media ICT' image © designboom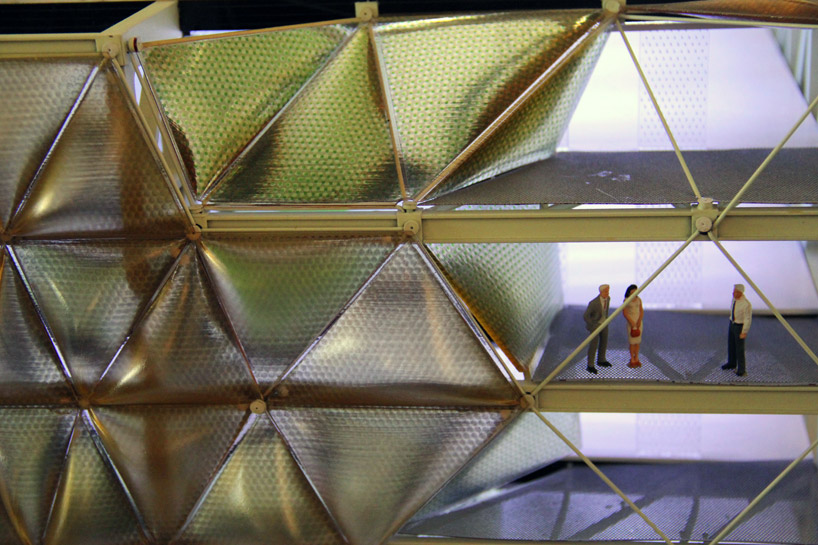 image © designboom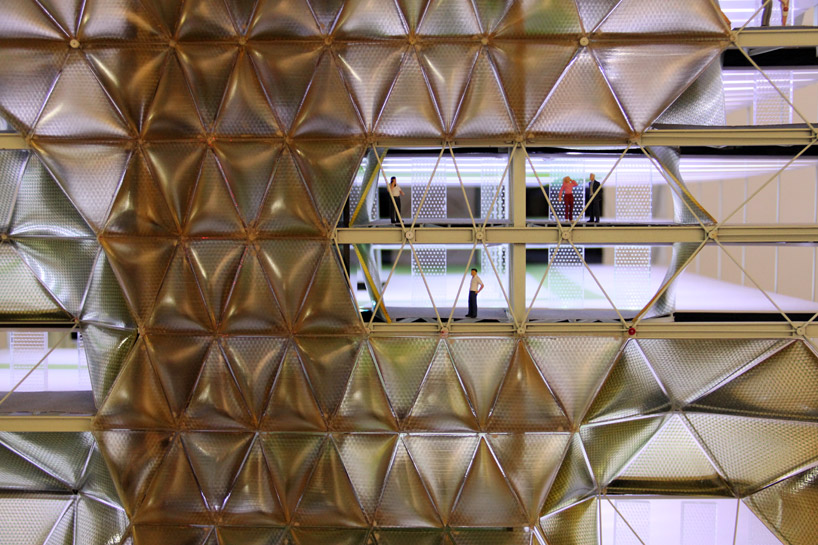 image © designboom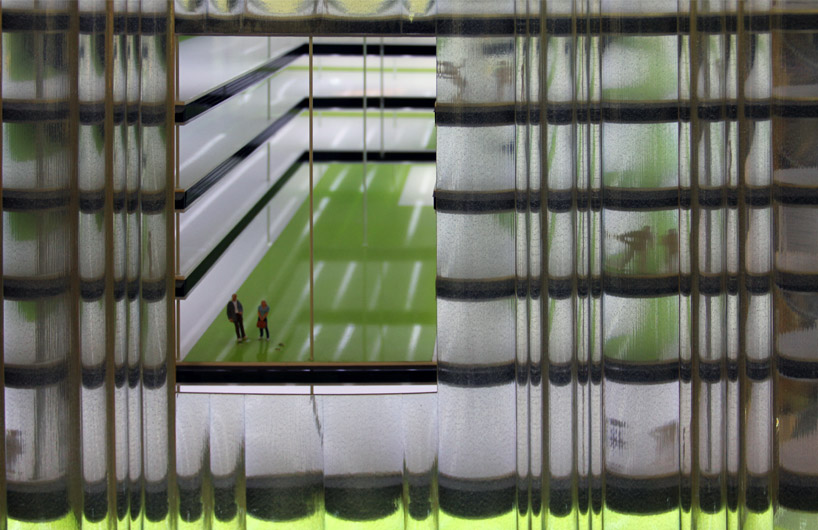 image © designboom
timelapse of 'media ICT' skin construction
architect enric ruiz-geli image © designboom
jan 03, 2013
jan 03, 2013
nov 13, 2012
nov 13, 2012
oct 14, 2012
oct 14, 2012