mar 29, 2010
even more subway architecture
our previous article on subway architecture got a huge response and prompted us to begin researching even more metro systems from all around the world. in this second instalment, we cover a few stations that didn't make the cut the first time, but are architecturally significant nonetheless. these stations showcase a wide variety of design styles from contemporary above ground stations in vancouver to steam punk style underground designs in paris.
image via flickr
washington DC
this stateside metro system is the second-largest in the country after new york city and has a total of 86 stations. many of these stations were designed by chicago architect harry weese who studied under alvar aalto. weese's designs for the metro stations in washington epitomize the brutalist style of architecture, making use of large exposed concrete forms and repetitive design elements. this is most obvious in the vaulted ceilings that are repeated in many of the stations. the underground tunnel is covered in curved concrete blocks with a central recess in each to create a repetitive pattern.
image via flickr
image via flickr
image via flickr
image via flickr
image via flickr
montreal
although it was inspired by the paris metro, montreal's underground metro expanded on the past through unique station designs and site specific art installations. the metro system is canada's longest counting 68 stations on four lines. unlike other cities who appoint one architect to design all their stations, montreal wanted more variation and held a competition to select a different architect for each one. the result is a diverse series of designs that represent numerous architectural styles and visions. in addition to the architecture, montreal also focused on public art projects within the metro. throughout the system there are sculptures, stained glass works and murals by quebec artists.
image via flickr
image via flickr
image via flickr
image via flickr
image via flickr
porto
the city of porto is located in the north of portugal and has a 68 stations light rail metro system that opened in 2002. this new transportation system was built in one undertaking consisting of 5 lines that are mainly above ground or elevated. porto's metro stations were almost all designed by portuguese architects eduardo souto de moura and alvaro siza. the structures are quite contemporary and make use of glass, steel and concrete. glazed tiles are also imported into many of the stations in a mix of muted tones. while the design language is carried across the whole system, each station has its own uniquedesign features. for example, campo 24 de agosto station incorporates a 16th century fountain found during construction, directly into the station design.
image via flickr
image via flickr
image via flickr
image renzo piano building workshop
genoa
the coastal italian town genoa has its own metro system, consisting of seven stations on one line that serve the city's population of over 600,000. the system opened in 1990 and has been slowly extended since then. five of the stations on the line were designed by world renowned architect renzo piano. because of engineering and topographic constraints, each station designed by piano has a unique footprint, but certain elements were repeated to create an overall identity. platforms, entryways and signage are among the repeated elements. the architect's design utilizes perforated curved steel beams and glass to create airy and light filled spaces.
image renzo piano building workshop
image renzo piano building workshop
image via flickr paris
while the paris metro is among the world's most well known, visiting all 300 stations on the system's 16 lines is a steep challenge. while most stations are curved spaces with tiled walls, others break the mould with more unusual architecture, like the arts and metiers station. serving the musee des arts et metiers above ground, this station was originally opened in 1904 and redesigned in 1994 by belgian comic artist francois schuiten. schuiten's design uses the science fiction works of jules verne as a starting point, using a design language known affectionately as steam punk. the station features riveted walls that have porthole windows and large gears overhead that recall the inner workings of a factory. the design utilizes copper all over giving it a warm orange glow.
image via flickr
image via flickr
image busby perkins + will
vancouver
rather than a central metro servicing its small downtown, vancouver has an elevated light rail network called skytrain which has served the city since 1985. this 47 station system connects the central core of the city to the nearby suburban areas. its elevated platform design differentiates it from metro systems in other cities, as does its award winning brentwood station design by busby perkins + will. this stationincorporates a sleek and curvilinear enclosure made from wood, metal and glass that make it an area landmark. the station also incorporates a pedestrian bridge for crossing the highway below. the glass sides and skylight in the station protects riders from the weather and allows light to filter into the station during the day, while giving it an ambient glow at night.
image busby perkins + will
image busby perkins + will
image via flickr
lisbon
lisbon's gare do oriente is the second portuguese entry on the list, boasting a multi-functional design by spanish architect santiago calatrava. more than just a metro station, gare do oriente is also a railway station, bus terminal and shopping center. the station opened in 1998 and has quickly become one of the busiest stations in the world. the building's design has many of calatrava's signature elements such as an arched skeleton-like roof structure covered in glass and sweeping curves such as the awnings over the building's main entrances. large corridors of concrete connect the various elements of the station, which also feature severe curving forms.
image via flickr
image via flickr
image via flickr
image via flickr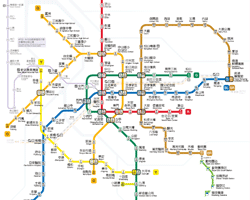 mar 04, 2020
mar 04, 2020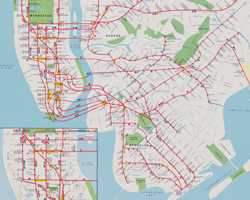 feb 26, 2020
feb 26, 2020
feb 26, 2019
feb 26, 2019
jan 02, 2019
jan 02, 2019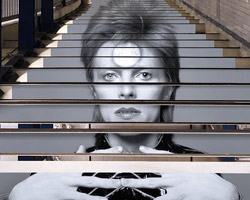 apr 24, 2018
apr 24, 2018
jul 17, 2017
jul 17, 2017
a diverse digital database that acts as a valuable guide in gaining insight and information about a product directly from the manufacturer, and serves as a rich reference point in developing a project or scheme.