designer fernando abellanas has installed a secret studio beneath the overpass of a busy traffic bridge in spain. the micro-dwelling shuns notions of the idyllic country cabin surrounded by nature, and instead embraces its urban setting through a raw and industrial aesthetic. conceived as a 'refuge in the city', movable walls mean that the studio can be completely enclosed, creating an environment that the designer compares to hiding out of sight as a child.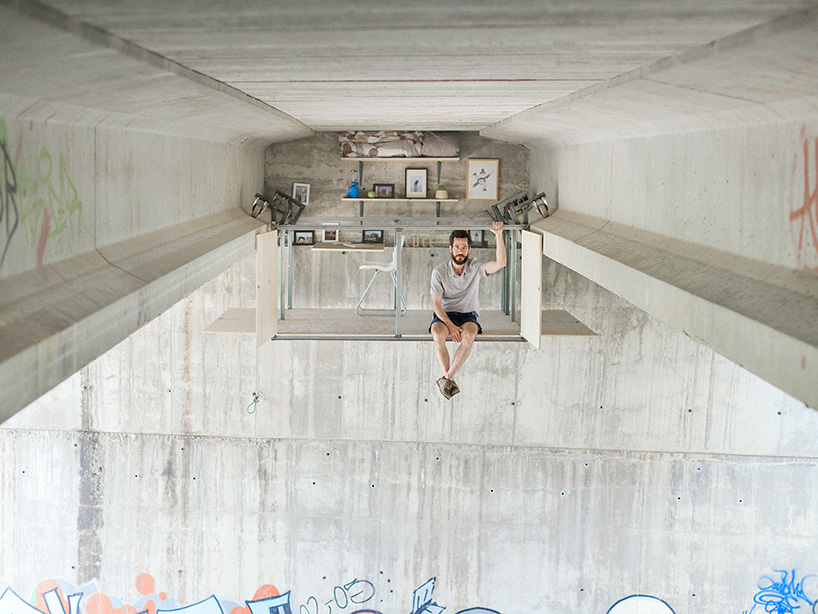 all images and video courtesy of fernando abellanas / jose manuel pedrajas
recalling memories from his childhood, sell-taught designer fernando abellanas — also known by the name lebrel — compares inhabiting the space to occupying the area beneath a table that has long skirts that reach the floor. in this scenario, the noise of family members is replaced by the nose emanating from the traffic above, and the soaring concrete walls recreate the security of the tablecloth.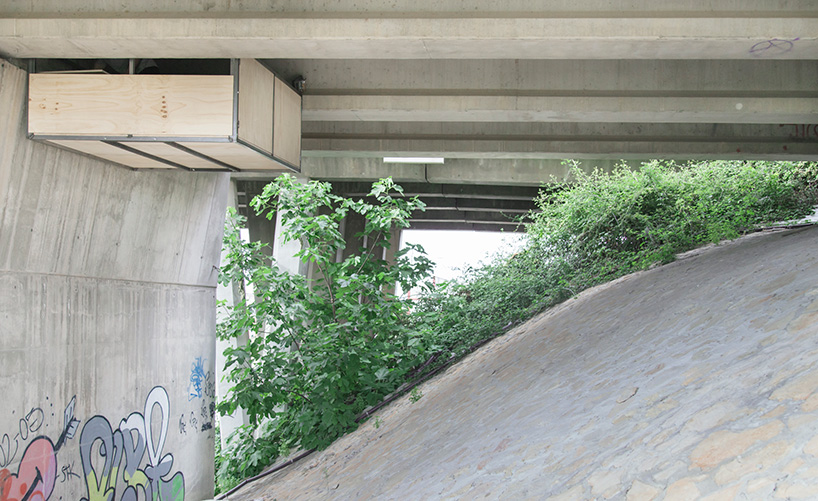 the dwelling is suspended many feet above the ground
to access the dwelling, which is suspended many feet above the ground, abellanas uses a hand crank that transports the entire structure along two metal rails. shelving, which contains frames and other personal mementos, has been directly attached to the bridge, while a desk, a chair, and cushions make the urban hut more hospitable for longer stays. working under the name lebrel, fernando abellanas collaborates with artists and architects on a variety of projects, seeking to find unorthodox design and production solutions.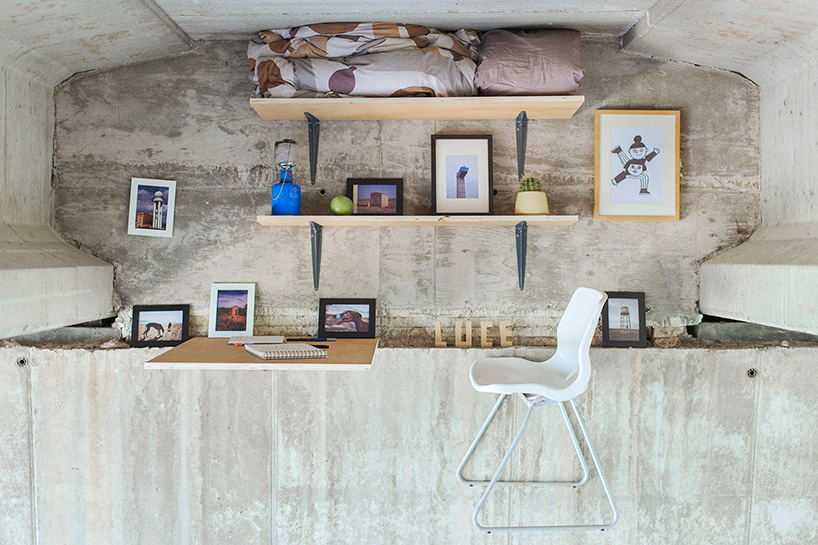 a desk, a chair, and cushions make the urban hut more hospitable for longer stays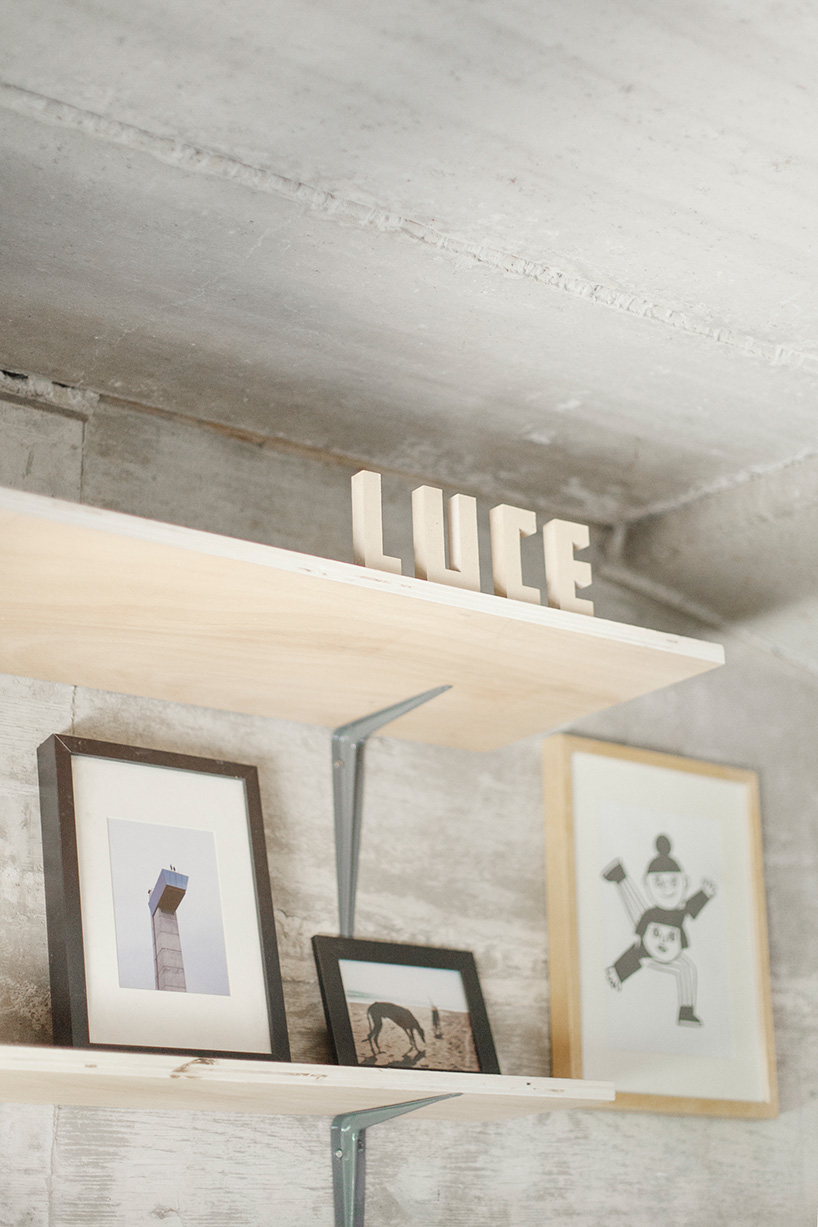 shelving contains frames and other personal mementos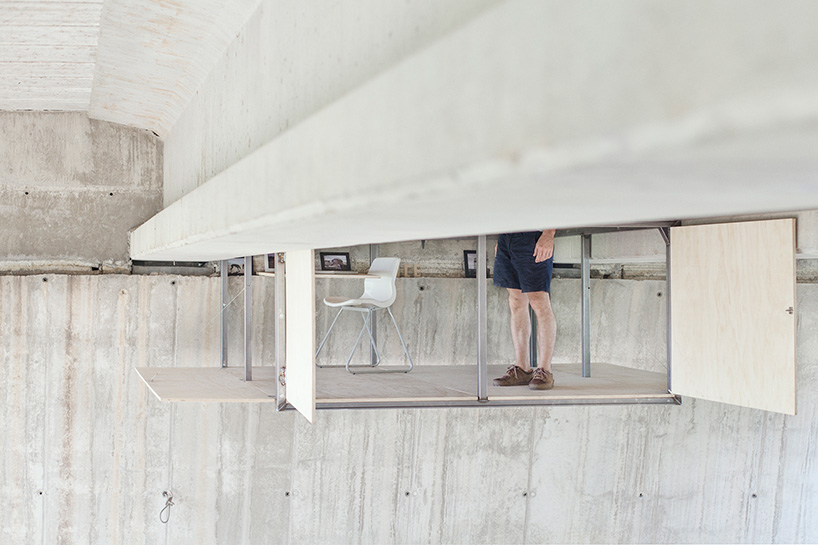 the designer compares inhabiting the space to occupying the area beneath a table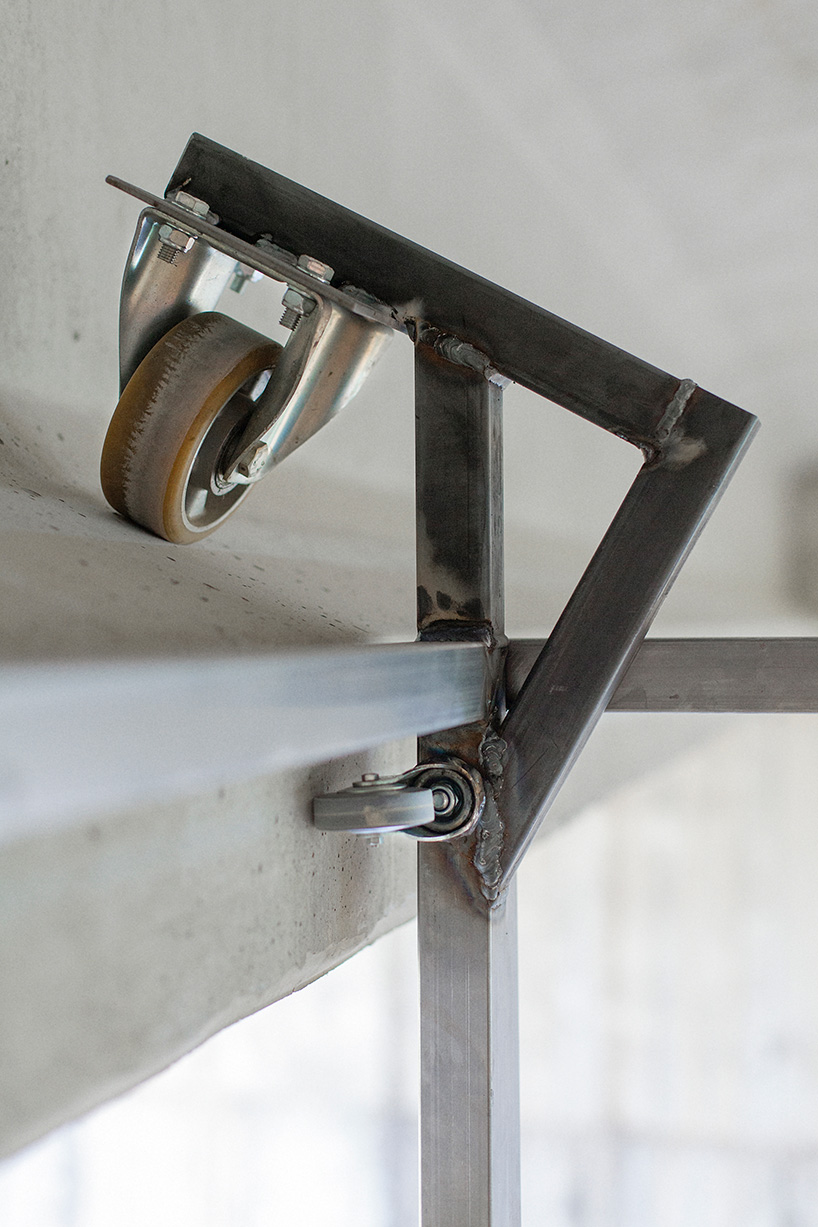 a hand crank transports the entire structure along two metal rails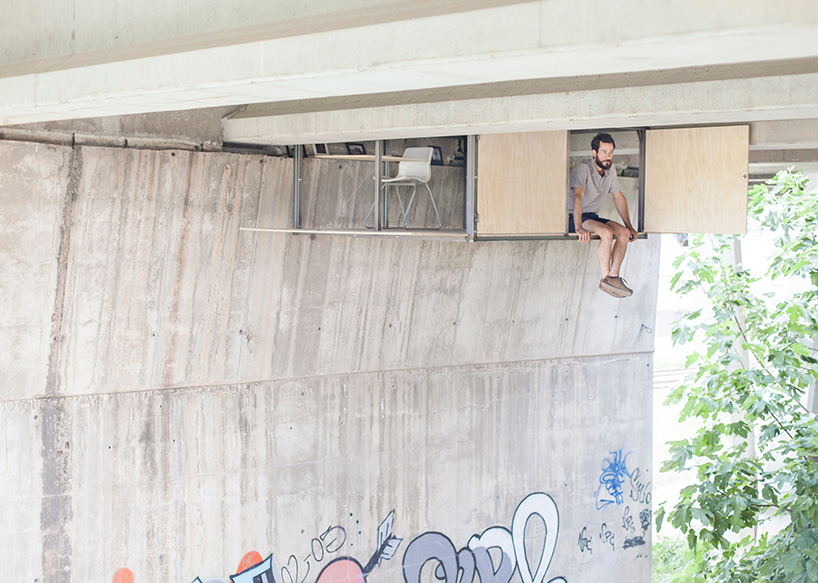 the project's exact location is unknown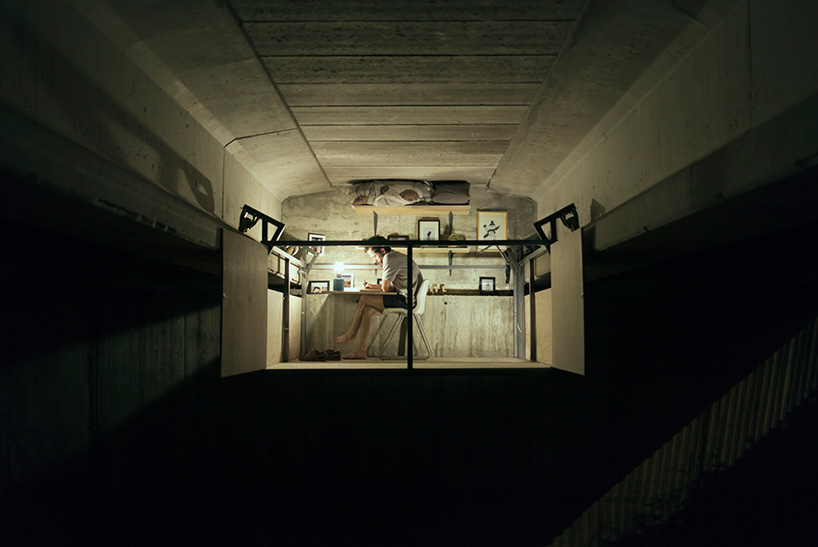 the micro-dwelling shuns notions of the idyllic country cabin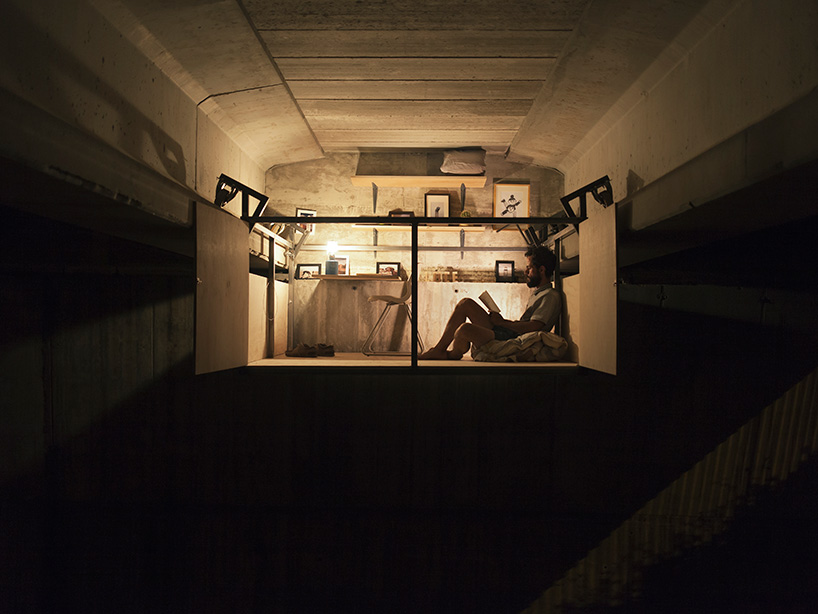 the scheme embraces its urban setting through its raw and industrial aesthetic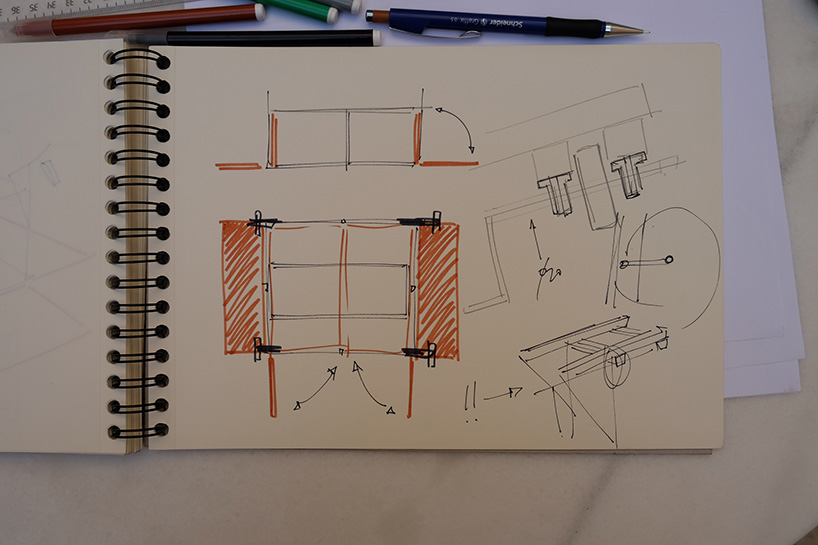 a conceptual sketch for the project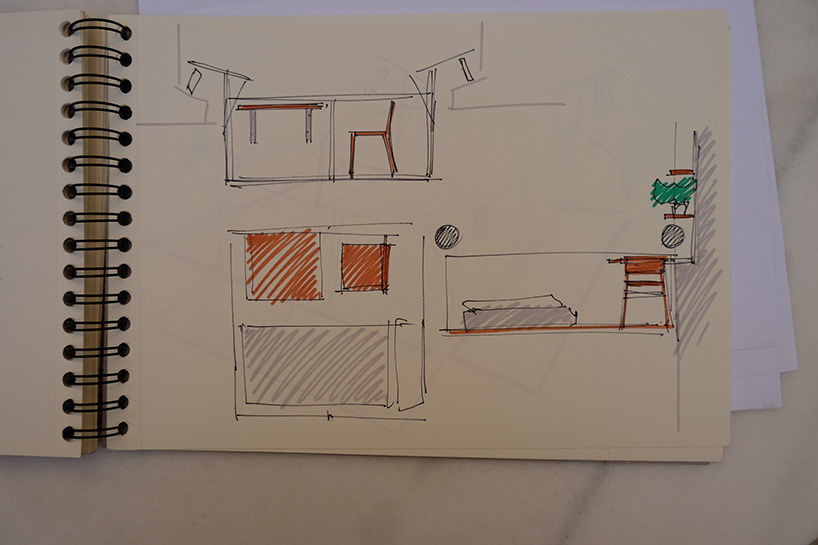 fernando abellanas frequently collaborates with artists and architects on a variety of projects
Save
Save
Save
Save
Save
Save
Save
Save
Save
Save
nov 01, 2017
nov 01, 2017
oct 29, 2017
oct 29, 2017
oct 25, 2017
oct 25, 2017
oct 22, 2017
oct 22, 2017
oct 17, 2017
oct 17, 2017
oct 12, 2017
oct 12, 2017
oct 29, 2017
oct 29, 2017
oct 16, 2017
oct 16, 2017
oct 11, 2017
oct 11, 2017
nov 02, 2017
nov 02, 2017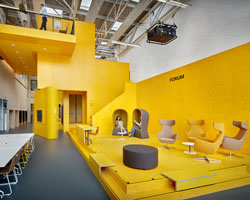 oct 13, 2017
oct 13, 2017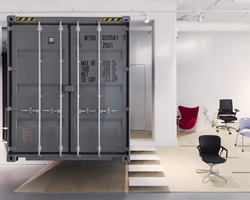 oct 03, 2017
oct 03, 2017