jun 28, 2013
ferra luxury residential condo in singapore by pininfarina

ferra luxury residential condo in singapore by pininfarina
all images courtesy of pinfarina
pininfarina and far east organization have debuted a towering condominium in singapore that synthesizes the elegant lines of luxury automotive design with the sleek masses of an architectural form. the first iteration of the italian car designers' foray into both interior and exterior architecture is a 104 unit residential tower, 102 meter high-rise that reframes the language of supercar design into two sculpted complementary forms. the building is fundamentally about the movement of lines– both in the shaping of singapore's skyline and in the creation of two formal typologies of built space. a red tower shapes the urban block with fluid, sinuous built volumes, while a black tower uses orthogonality and faceting to express speed and strength.
'to reach the perfect synthesis of functionality and aesthetics – which is a tradition at pininfarina, many designs are conceived out of functionality. i like to remember the ferrari testarossa from the 80s with the air inlets on the side of the car, which was in a totally different context, totally different age and scenario, but not so different to this project', says paolo pininfarina, CEO of pininfarina.
designboom interviews: pininfarina on the ferra project in singapore
the dynamism of the exterior is met with a warm interior palette of wood that articulates balconies and sky terraces. ventilation openings in the balconies become an artfully blended gradient or composition of nervous lines that reference the air intakes of car bodies. individual units, while customizable, orchestrate light over a composition of wood and leather surfaces.
'if you look back to our roots, to our brand, to our history, there really is great potential for the future– this is what we are doing in the world of automotive and non-automotive design. we are trying to associate our style and our brand to the luxury sector, which was the original sector of my grandfather, pinin farina. my grandfather used to say: 'vettura di lusso, e di gran lusso', that is, 'cars of luxury and grand luxury– with 2013 being the year of the BMW gran lusso coupe in the automotive sector, and the year of the ferra project in the non-automotive, which is certainly, grand luxury.' adds pininfarina

the rhythmic lines of car bodies are transcribed into an impressive tower

'ferra' uses line and mass to shape the skyline as well as interior spaces

two complementary masses express different ideas about built space

informed by automotive design, the towers appropriate and artfully re-envision often technical features of cars as architectural elements

the polished building skin is met with the warm of interior wooden cladding

sinuous lines characterize the space

black and red towers manifest ideas of speed with sumptuous red curves or streamlined black masses

pininfarina's total architectural work sports warm wood and leather interiors

interjected with green spaces and water features, the residential complex will accomodate 22 storeys of inhabitants

a language of rounded vertices make their way into interior spaces 

garage views
project info:
developer:    far east organization
address:    1 leonie hill
master designer:    pininfarina (italy)
tenure:    103 years starting from 8 january 2013
no. of levels:    22
no. of tower:    1
no. of units:    102 residences (68 sqm or 732 sq ft – 83 sqm or 893 sq ft) – 2 penthouses (187 sqm or 2,013 sq ft)
car park lots:    180
estimated t.o.p    2018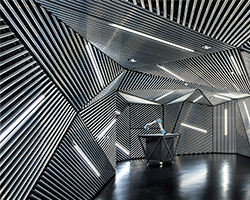 jun 09, 2017
jun 09, 2017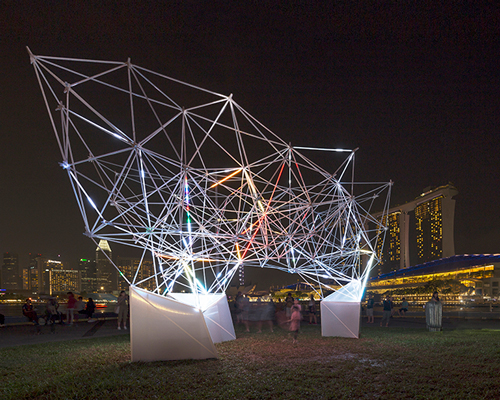 apr 18, 2017
apr 18, 2017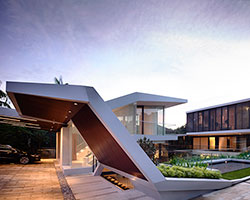 jan 02, 2017
jan 02, 2017
mar 09, 2017
mar 09, 2017
may 10, 2016
may 10, 2016
apr 21, 2016
apr 21, 2016