festival des architectures vives is an event held each year in montpellier, france. as part of the program, the courtyards of the city's private hotels open their doors to host a wide range of temporary installations, exhibitions, and events. by highlighting the projects of young architects and urban planners, the event seeks to initiate architectural debate and the development of the built environment within an existing urban context.

forme sauvage by lilit sarkisian (also main image)
the 2017 edition of festival des architectures vives has seen 12 architectural installations presented by young architects from across europe. the prix du jury (jury's prize) was awarded to studio 3A, who constructed a paper pavilion without the need for bolts or glue, while lucia martinez pluchino and raquel duran puente's immersive structure made out of red balloons was given the public prize.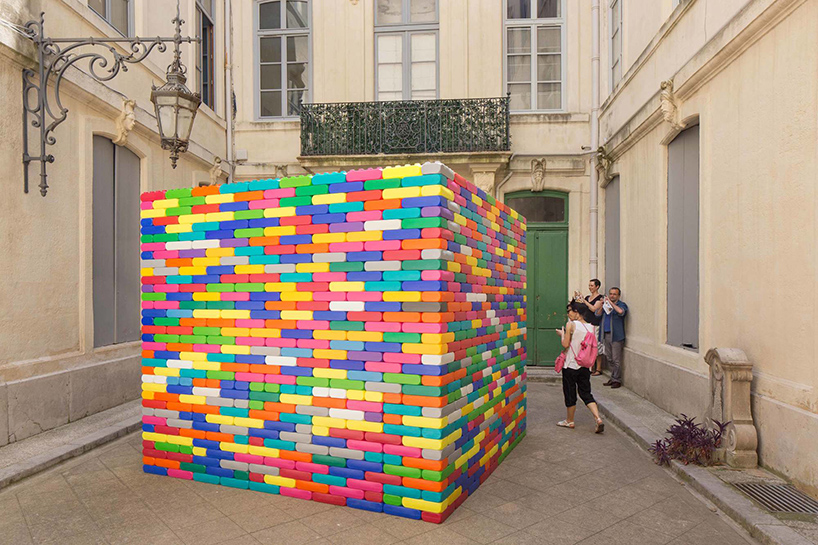 la madeleine by justine guyard, alexandre lahaye, charlie granjon, thomas pourteyroux, and gauhier martinez
'la madeleine', a colorful, inhabitable structure designed to revive childhood memories, was awarded a special mention. other installations include a wooden maze built with curved walls, a monolithic, black, windowless volume, and a curtain of colorful petals suspended from the arch of a historic courtyard. see each of the 12 installations below.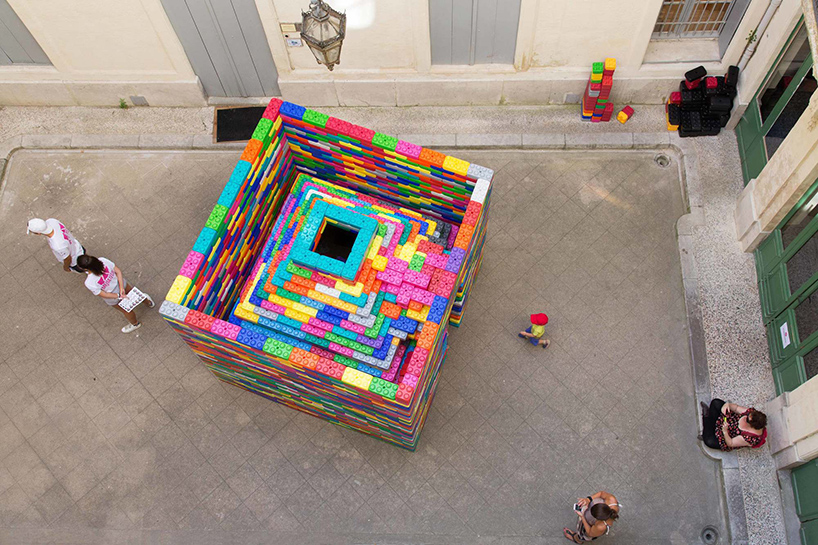 la madeleine by justine guyard, alexandre lahaye, charlie granjon, thomas pourteyroux, and gauhier martinez

immersion by lucia martinez pluchino and raquel duran puente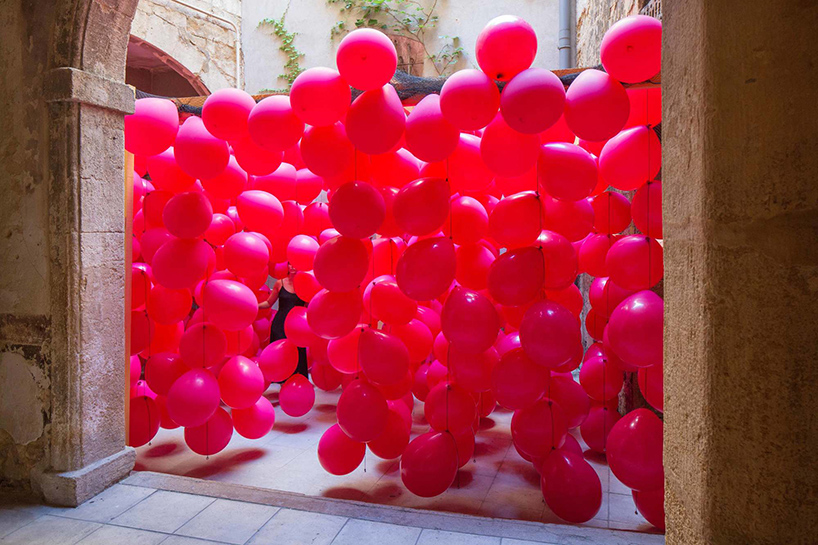 immersion by lucia martinez pluchino and raquel duran puente

souvenir particulier by sophia villepinte and jeanne bénony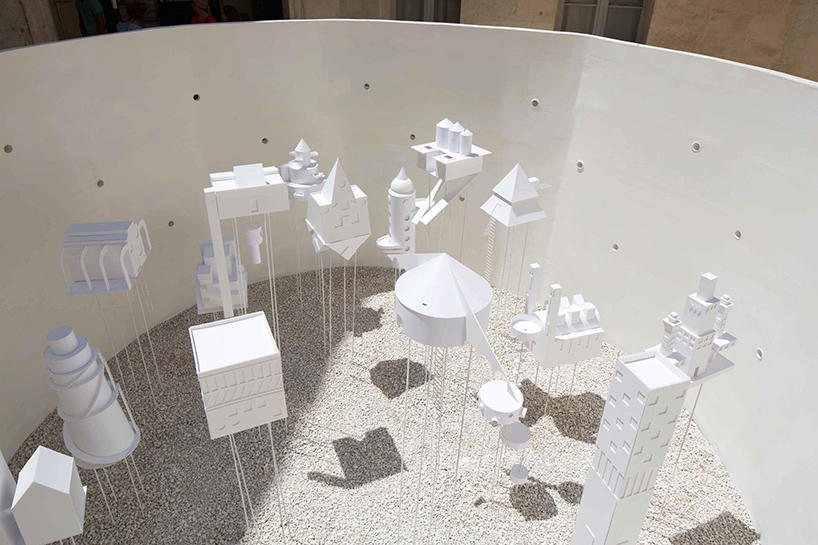 souvenir particulier by sophia villepinte and jeanne bénony

el dorado by amandine riou, pauline sémon, etienne fressonnet, benjamin poignon, and benoît bret

AAA by mairi ogilvie, lauriane dupont, and caroline diaz

tomber dans le ciel by ecole de san sebastian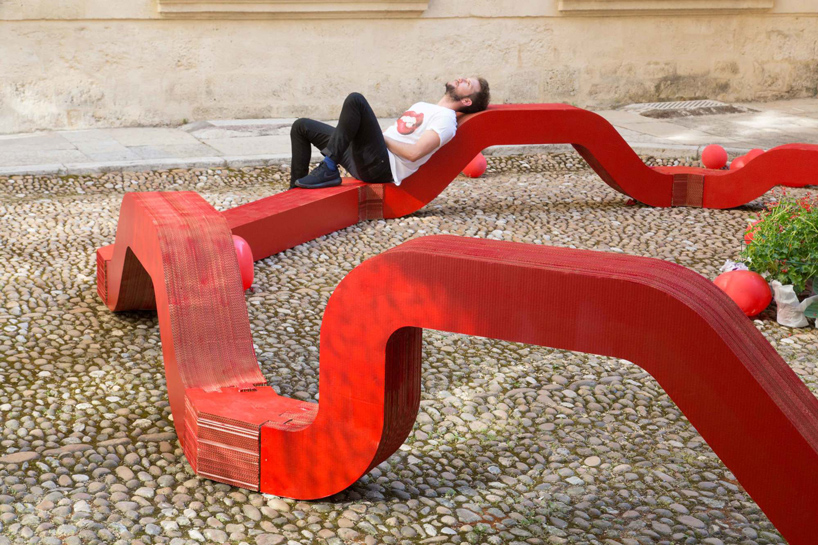 I love montpellier by daniel martin de rios and francisco vilar navarro

TR-24 by sélim bennis and mehdi daoudi nejm

a travers by susana gutiérez, tamara benés, and sonia moral

the courtain by maria anton barco, maria salan, and maria ramos

paper cloud by kazuya katagiri, luis lopez resendez, and marco budéus
see designboom's previous coverage of the project here
Save
Save
Save
Save
Save
Save
Save
Save
oct 11, 2017
oct 11, 2017
oct 03, 2017
oct 03, 2017
sep 30, 2017
sep 30, 2017
sep 29, 2017
sep 29, 2017
sep 26, 2017
sep 26, 2017
sep 20, 2017
sep 20, 2017
jul 24, 2017
jul 24, 2017
jul 24, 2016
jul 24, 2016
jul 21, 2016
jul 21, 2016
oct 20, 2017
oct 20, 2017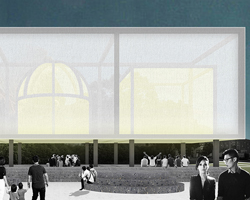 oct 20, 2017
oct 20, 2017
oct 19, 2017
oct 19, 2017