an incense room has opened in berlin, offering visitors the opportunity to take part in one of china's oldest traditions. the room is located inside the feuerle collection, an art museum located in a former second world war telecommunications bunker. located in the city's kreuzberg district, the private institution opened in 2016 after undergoing a major renovation by john pawson. 'the art of incense in china is incredibly complex and relatively unknown in europe,' says désiré feuerle, founder of the feuerle collection. 'I wanted to share a contemporary and authentic version of this beautiful, ancient and refined ceremony.'

outside view of the feuerle incense room
image by def image © the feuerle collection
dating back more than 2,000 years, the practice of the art of incense is a spiritual discipline that was once reserved for scholars, high monks, emperors, and dignitaries of the court. the feuerle collection says that it is the first art museum to present the theme of chinese incense culture, and the only place in the world where the incense ceremony is 'introduced as an artistic practice, part of a curatorial work in dialogue with, and surrounded by, ancient and contemporary art'.

pawson developed a special ceremonial table for the room
image by def image © the feuerle collection
as part of the incense room, john pawson worked alongside advisor for chinese art jerry chen and the degoo-chunzai workshop to develop a special ceremonial table. although pawson's typically minimalist design features technological advances, its production followed traditional chinese furniture-making techniques. a series of incense tools, an incense table set and stools, as well as specially designed clothing for both the master and guests, such as kimonos and ceremony shoes, are also found within the room.

detail view of the incense table, incense burner and 24k gold mica plate with agarwood
image by def image © the feuerle collection
the new space is surrounded by the lake room, which contains khmer sculptures and contemporary artworks by nobuyoshi araki, adam fuss, and anish kapoor, as well as imperial chinese stone furniture on the lower ground floor. the incense room completes désiré feuerle's 'gesamtkunstwerk', a vision and approach that has seen the collector develop artistic juxtapositions with the aim of creating 'an innovative perspective for experiencing art'. visits to the incense room with participation in an incense ceremony is possible by appointment only from october 12, 2017.

agarwood fragments, 24k gold mica plates and wooden holders
image by def image © the feuerle collection

a black lacquered table from the early ming dynasty is also presented
image by def image © the feuerle collection

installation view of the feuerle collection with khmer deities from 10th to 13th century
image by def image © the feuerle collection

garden stone bench, ming dynasty, china, 16th century -17th century, limestone.
image by def image © the feuerle collection

adam fuss, daguerreotype, 2010 with rectangular table with four legs, early qing dynasty, 17th century, white marble. image by def image © the feuerle collection

nobuyoshi araki, kinbaku, 1979/2015, gelatin silver print with stone scholar table, ming dynasty, china, 16th century -17th century, limestone. image by def image © the feuerle collection

the art museum is located in a former second world war telecommunications bunker
image by def image © the feuerle collection

visits to the incense room with participation in an incense ceremony is by appointment only
image by def image © the feuerle collection
Save
Save
Save
Save
Save
Save
Save
Save
Save
Save
Save
Save
Save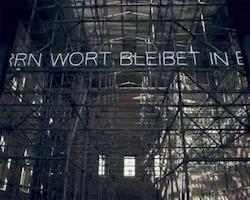 jun 01, 2017
jun 01, 2017
apr 14, 2017
apr 14, 2017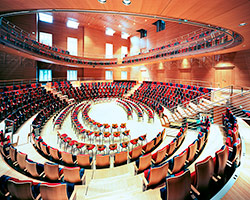 mar 11, 2017
mar 11, 2017
jan 12, 2017
jan 12, 2017
jan 03, 2017
jan 03, 2017
dec 28, 2016
dec 28, 2016
nov 01, 2017
nov 01, 2017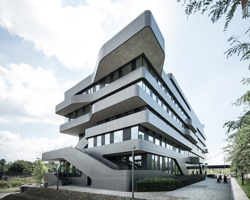 sep 29, 2017
sep 29, 2017
sep 25, 2017
sep 25, 2017
nov 18, 2016
nov 18, 2016
nov 17, 2016
nov 17, 2016
nov 02, 2016
nov 02, 2016