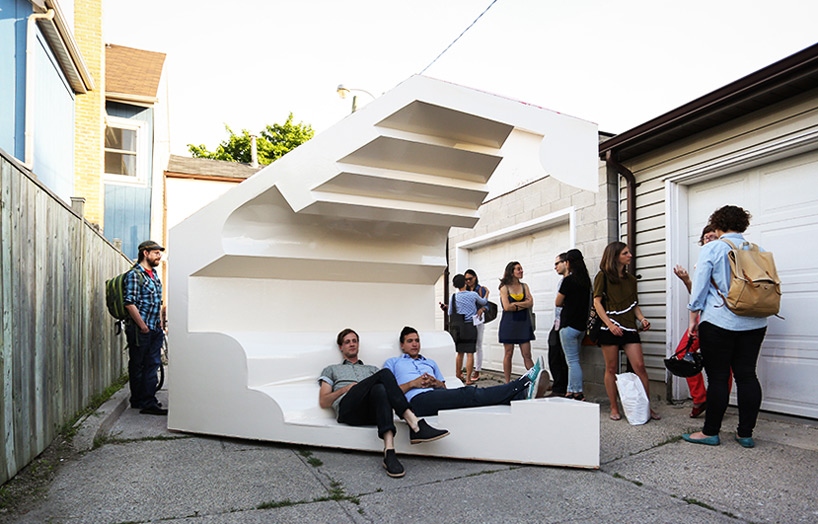 aug 12, 2014
flipping properties by jimenez lai installed in toronto alleyway
flipping properties by jimenez lai installed in toronto alleyway
all images courtesy of bureau spectacular / jimenez lai
commissioned by the curatorial collective rear view (projects), architect jimenez lai and his office bureau spectacular have realized 'flipping properties' in a residential alleyway in toronto. functioning as a platform for a discussion and event, the three-piece structure takes an exterior profile referential to a gable-roof house, while its inner void is shaped by an irregular composition of steps and curving surfaces. the project builds upon a series of studies by the chicago-based designer on 'super-furnitures,' by engaging architectural and urban concepts, while simultaneously serving as objects for people to sit on, climb through, and roll over.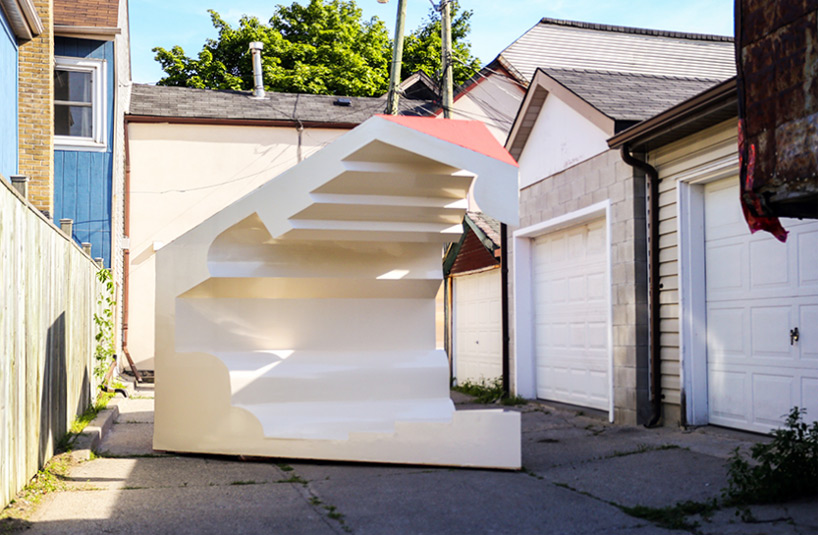 the structure's inner side is shaped by an irregular arrangement of steps and curving surfaces
an opening event for 'flipping properties' was held on july 11, 2014, and featured discussions with jimenez lai and science radio producer britt wray (CBC, WNYC), on the topic of adapting houses. the structures serve as built examples related to talking points in the conversation, and provoked visitors to, 'reconsider the potential uses for overlooked spaces in the city and question typical modes of interaction between art, place and audiences.'
the installed pieces are on display until september 14, 2014, in an alley near the intersection sheridan avenue and gordon street in toronto.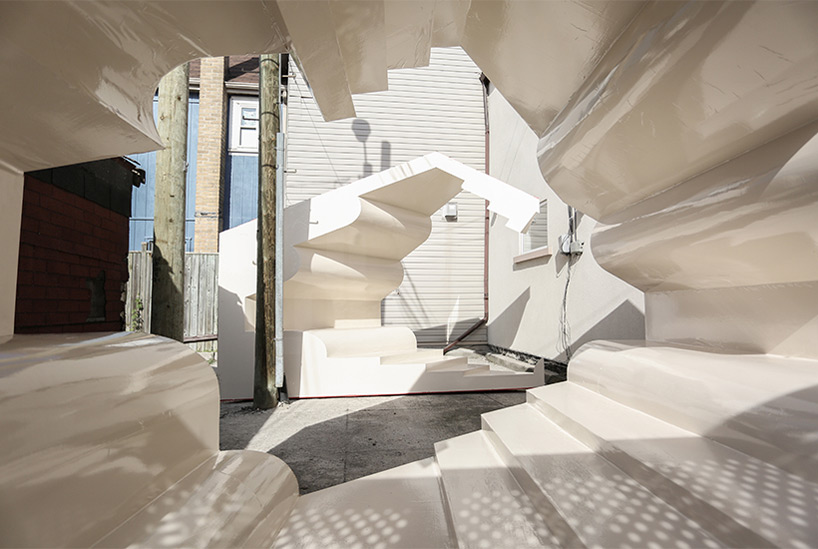 the separate pieces share an exterior profile, which references the typical gable-roof house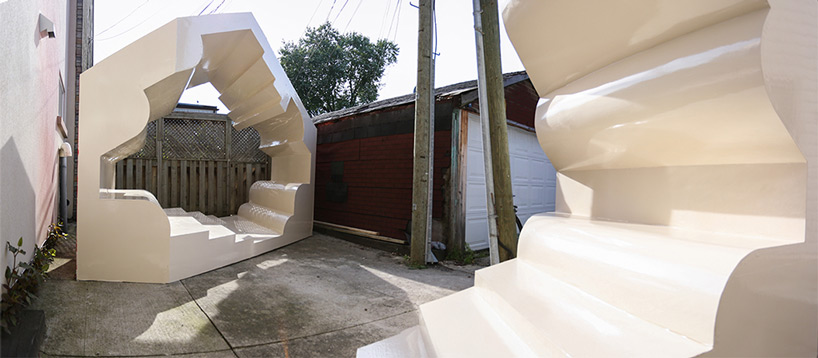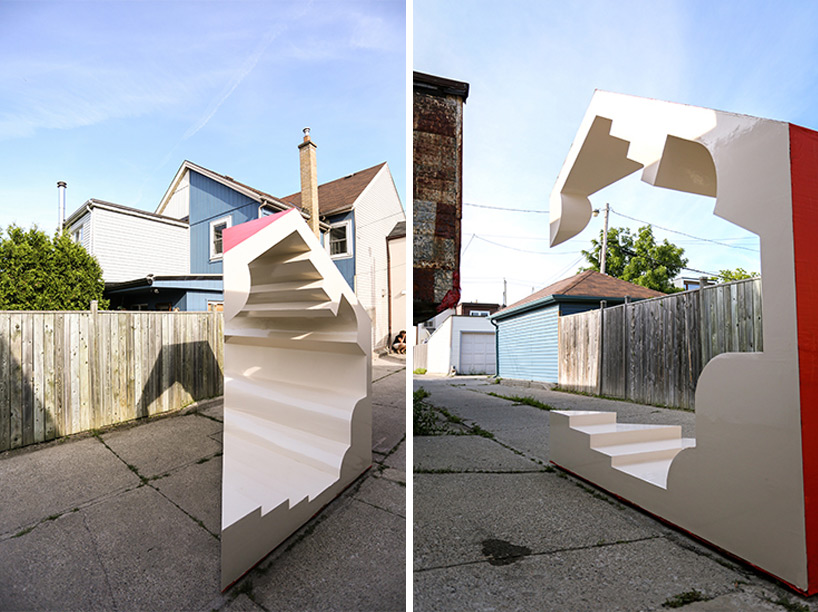 the objects are able to flipped over for different seating configurations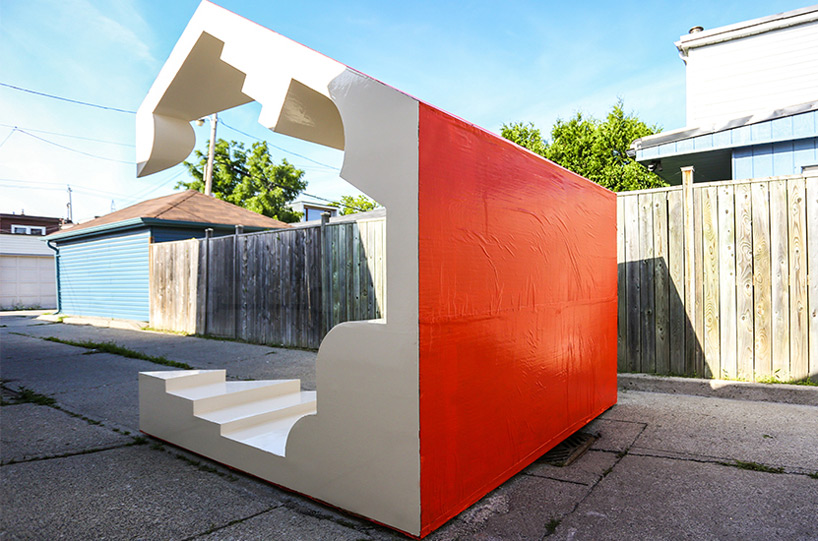 the outer surfaces have been painted in bright red to contrast typical white finish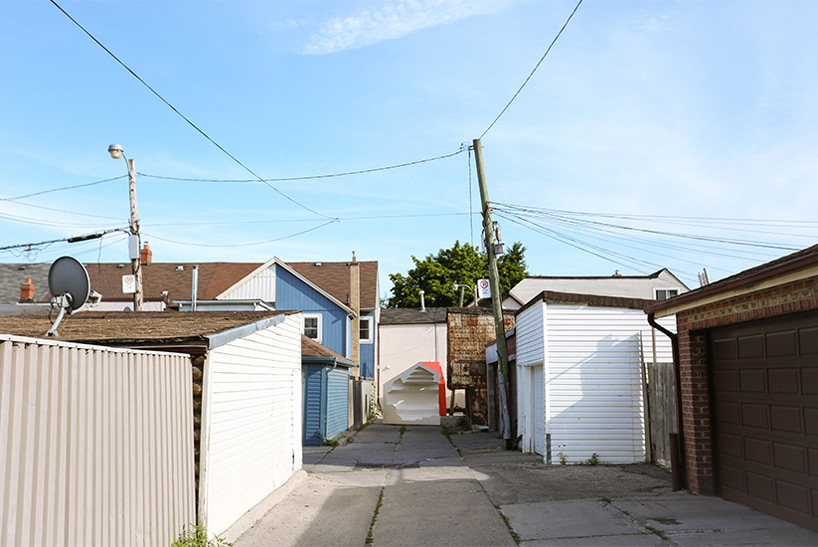 the project has been installed in a toronto alleyway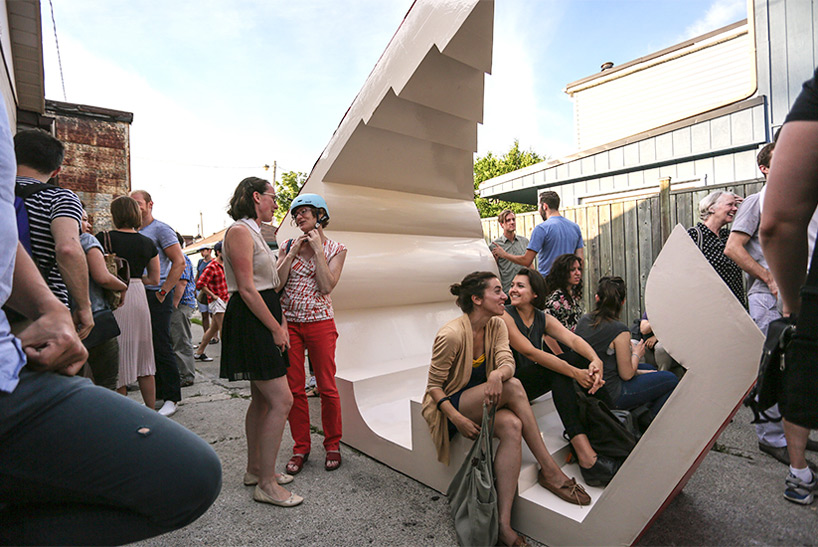 during the exhibition's opening event, the pieces served as furniture for visitors to sit on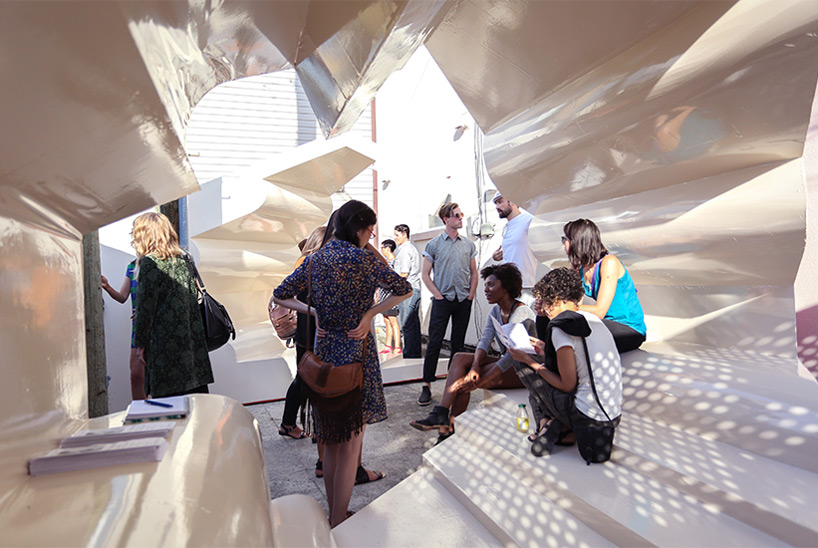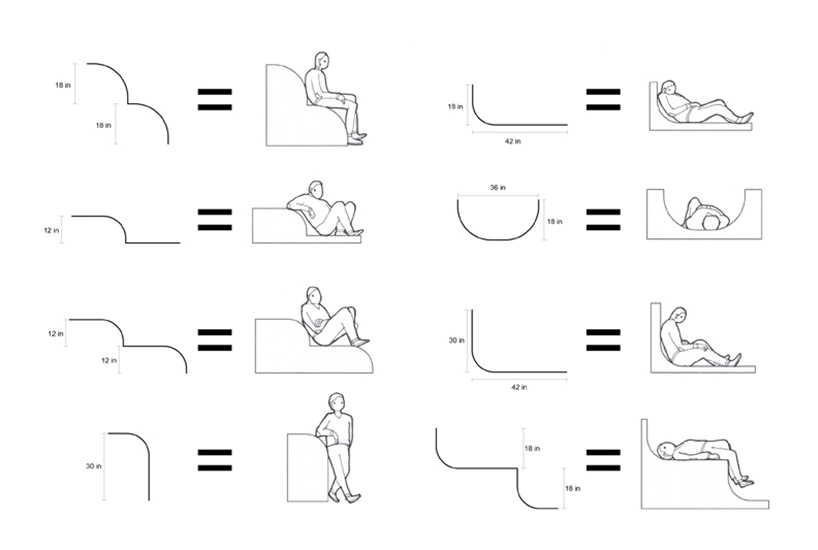 various curving geometries were combined to compose the inner void
project credits:
leader: jimenez lai
team: david mulder, frank gossage, joanna grant, felipe oropeza, jacob comerci, kevin pazik
commissioned by: rearview projects (jennifer davis & su-ying lee)
jun 11, 2017
jun 11, 2017
oct 15, 2014
oct 15, 2014
nov 08, 2010
nov 08, 2010