poland is developing plans for a new international airport, which would be constructed from scratch approximately 40 kilometers (25 miles) southwest of warsaw. the project, known as the 'centralny port komunikacyjny', or the 'solidarity transport hub (STH)', will integrate air, rail, and road travel and is expected to handle 45 million annual passengers upon its scheduled opening in 2027.
in order to provide inspiration, and to better understand the current trends in airport construction, the STH team invited nine high-profile firms — including foster + partners, zaha hadid architects, and grimshaw — to attend architectural design workshops in warsaw. 'we have invited architectural offices with an extensive and impressive projects portfolio, professional experience and creativity to cooperate with us,' says dariusz sawicki, STH board member responsible for the airport component of the STH. 'clashing the bold concepts with investor's expectations turned out to be deeply inspiring, oftentimes presenting us with solutions we have never thought of before.' see each of the conceptual proposals below, before an architect is selected to complete the project in 2020.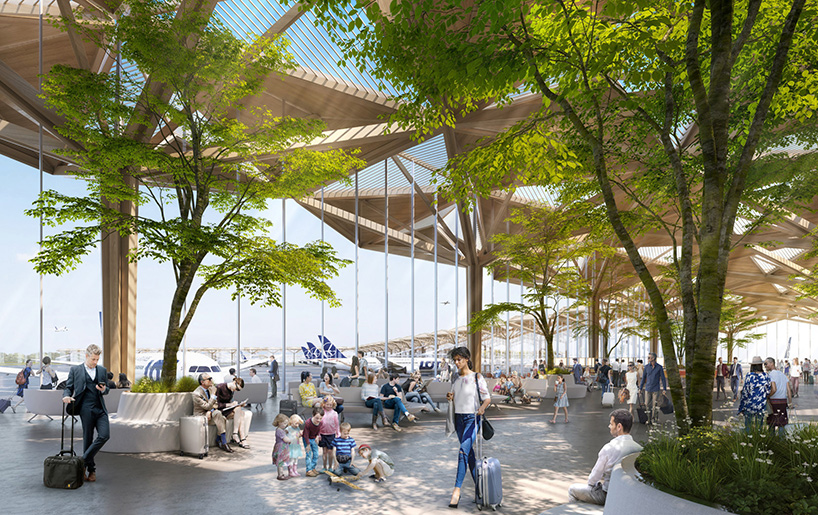 foster + partners (also main image)
the concept developed by foster + partners proposes the construction of two connected terminal buildings, one of which would be built at a later stage as a part of an expansion program. the firm has suggested a modular design that can be phased over time, and adapted to suit the requirements of air travel. the terminal's semi-transparent structure would make the most of available sunlight, while the entire space would be filled with trees and greenery — making the experience more pleasant and less stressful for passengers. certain elements of the terminal building will be given a wood finish, a reference to traditional polish architecture.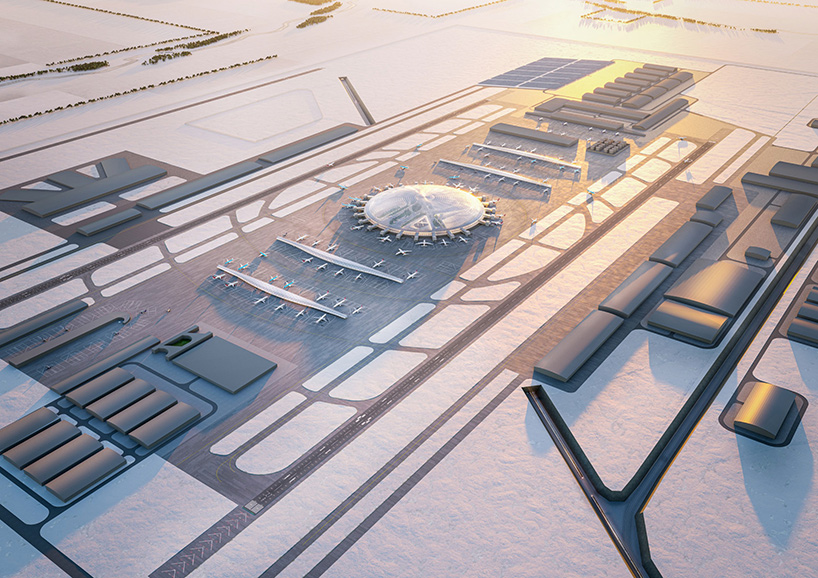 chapman talyor
chapman taylor's design encloses the main part of the terminal under a massive transparent dome located between the two runways. the entire structure consists of six floors, with the lowest being railway platforms, allowing a tight integration of rail and airport components. the design of each level is to be styled after six distinct landscapes of poland: the baltic coast, mazury lakes, lowlands, highlands, valleys, and mountains. the design focuses significantly on sustainable development and energy efficiency, and proposes a widespread use of ground heat pumps for climate control in the terminal building, using biofuels and rainwater collection as well as electric vehicles to service the apron.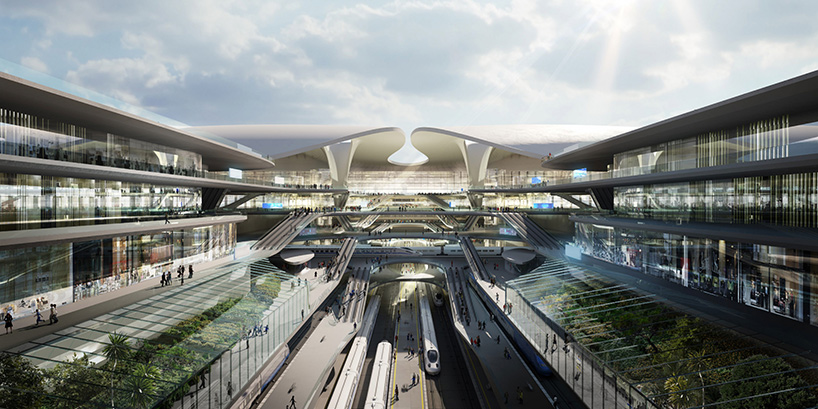 zaha hadid architects
zaha hadid architects has prepared three different designs, based on different approaches towards integrating the airport with the railway station. all three proposals share certain elements, such as good lighting of the airport space, made possible by frequent use of large area transparent elements, as well as incorporating lush vegetation, sustained by a well-designed system that supports the plants in polish climate. the first design, shown here, locates the railway station directly under the airport, allowing the passengers to observe oncoming railway traffic from the upper levels.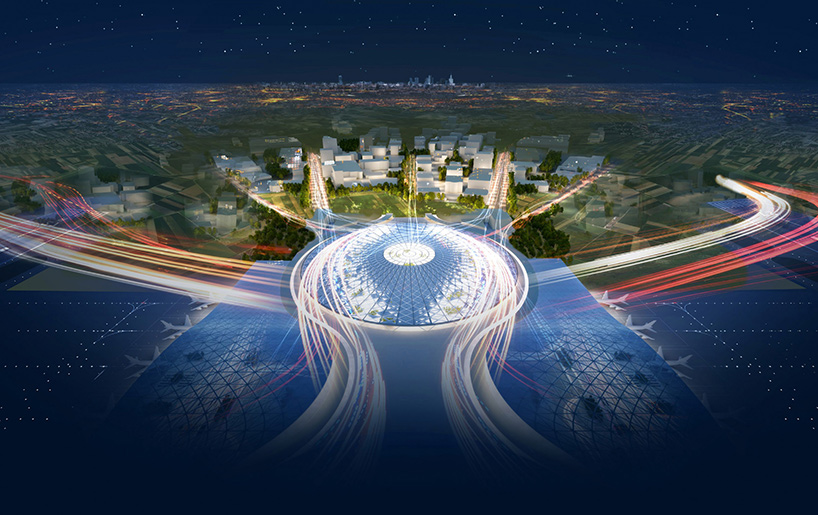 grimshaw
the overriding principle of grimshaw's concept is to reduce transfer time and decrease the distance passengers need to walk in order to reach their destination. the transparent exterior of the terminal building is stylized on a layout and design of a traditional polish market square, with the airport itself offering ample place for rest. in keeping with the belief that new modes of transportation, such as autonomous and electric vehicles, will see widespread use in the coming years, the scheme offers a range of convenient passenger solutions — regardless of which means of transport they use to get to the airport.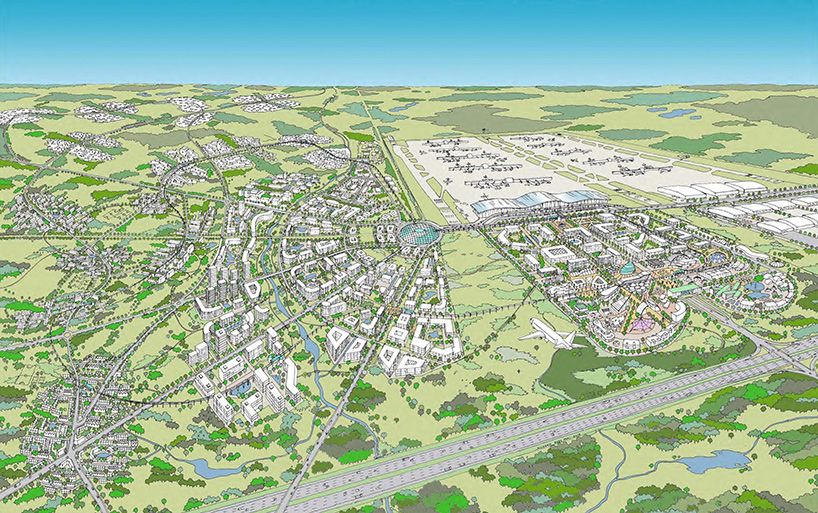 benoy
as STH will grow to occupy an area larger than manhattan, benoy presented a holistic initial proposal that included the area surrounding the airport. the concept is enabled by placing some of the railway lines and motorways in the vicinity of the airport below underground. a multi-modal transfer node will form a central part of the entire system, covered by a transparent roof. this node will integrate various of means of transportation, and will form a hub on which routes will converge. benoy was the only studio to propose a north-south runway layout, instead of the east-west arrangement.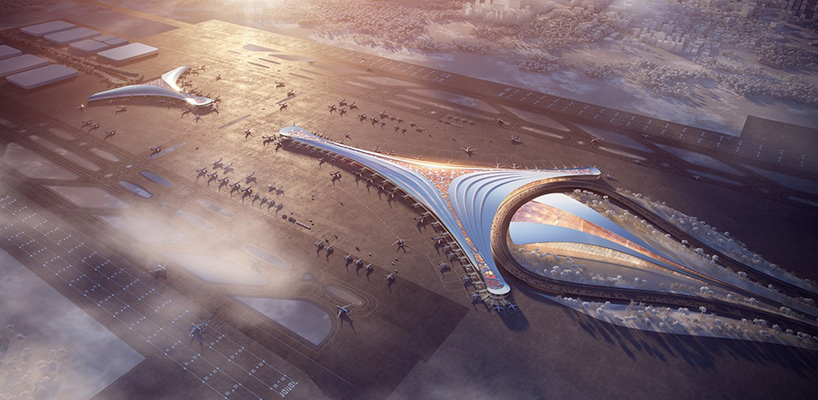 KPF
KPF's primary concern was to minimize the distance between the central part of the airport and its outermost airport gates. with the goal of shortening check-in and transfer times, the firm proposed two terminals in the shape of a triangle, (the second of which would be built as part of a potential future expansion). the terminal's interior has been designed as a spacious and well-lit hall with a transparent canopy. reminiscent of traditional polish amber, whose deposits can be found in the baltic sea, irregularly shaped orange skylights have been installed on the roof. meanwhile, trees and plants inside the terminal function as a 'stress-relieving' elements.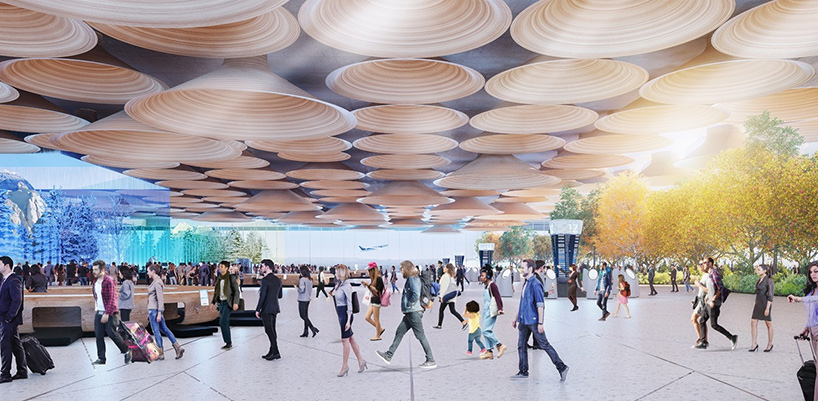 woods bagot
woods bagot has proposed a flexible and modular design that would be able to adapt to new technologies. 'we want the design to be unique, to stimulate the senses but, at the same time, to be practical and facilitate the ease of traveling,' says cliff bollmann, woods bagot regional transport solutions director. 'all of this so that solidarity airport may become a place where you just want to return. we travel more and more for business or pleasure and flying becomes a lifestyle. the airport of the future should therefore be a temporary escape from stress and everyday problems. it should not only be a place to wait for a plane, but also a relaxation zone.'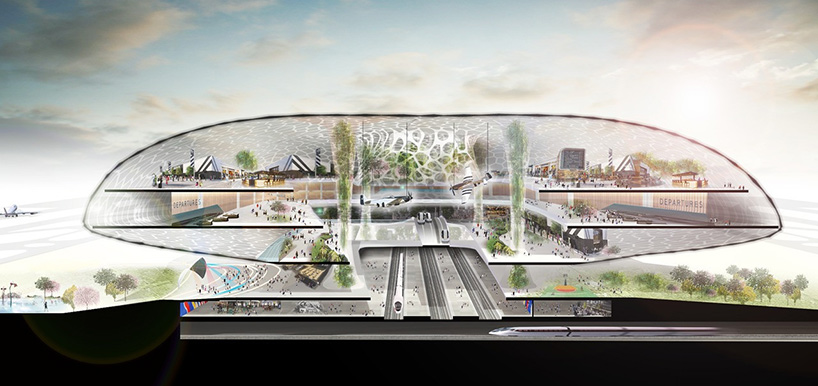 populous
in the concept of populous, described as an 'airport city', the journey begins when passengers disembark from the integrated train station located on the lower floors. the airport facilities are located on the highest level, while the middle floors are open to the outside, creating public spaces inspired by traditional polish public meeting places such as warsaw markets. travelers arriving at the airport will have a choice to go directly to a security check or leave their luggage and use the site's attractions — such as sports facilities or conference rooms. meanwhile, the airport's entertainment area will offer a range of digital, interactive, and VR experiences.
project info:
name: centralny port komunikacyjny / solidarity transport hub (STH)
location: nr. warsaw, poland
status: conceptual proposals revealed
mar 31, 2020
mar 31, 2020
oct 29, 2019
oct 29, 2019
sep 26, 2019
sep 26, 2019
aug 21, 2019
aug 21, 2019
jun 18, 2019
jun 18, 2019
may 23, 2019
may 23, 2019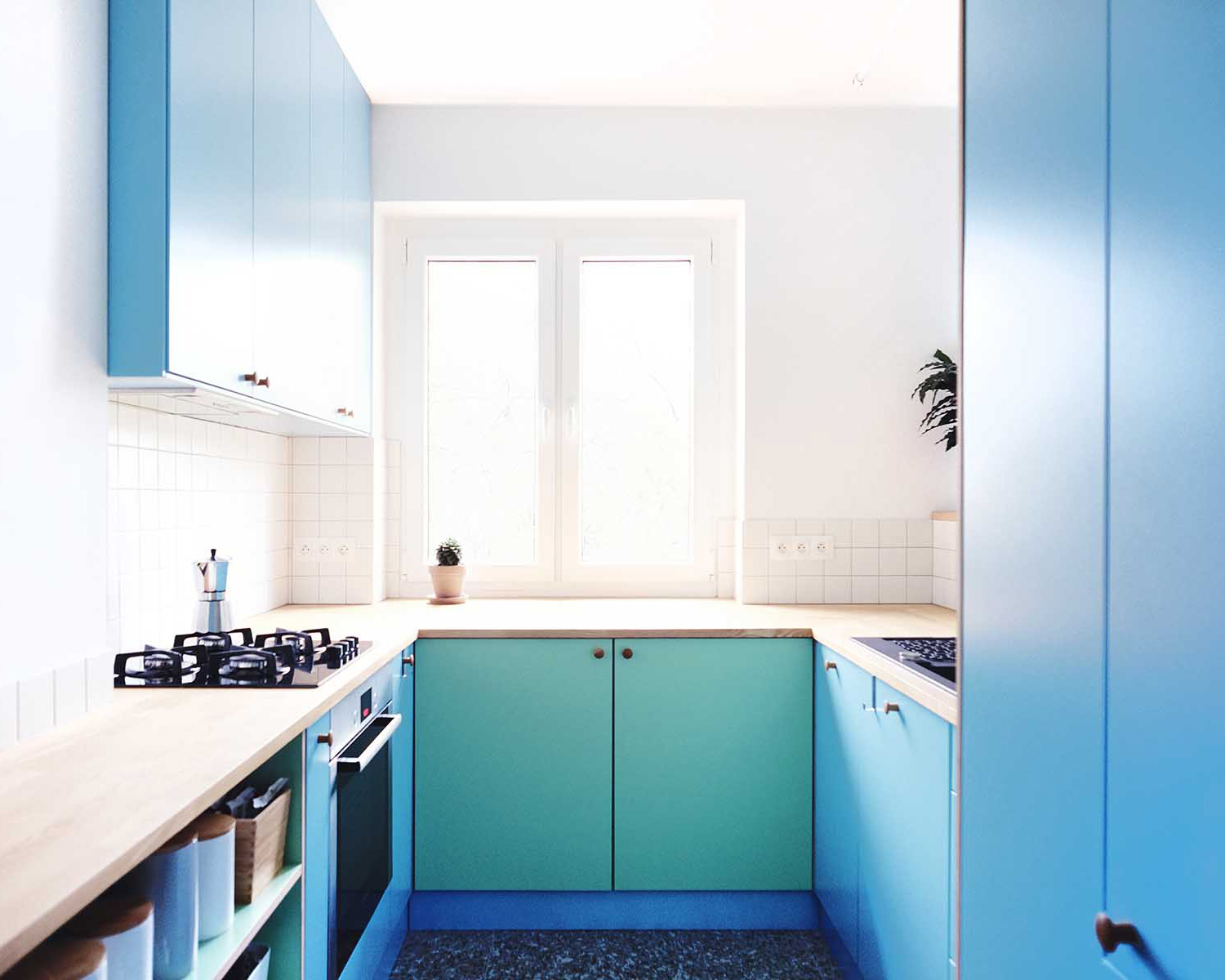 may 28, 2020
may 28, 2020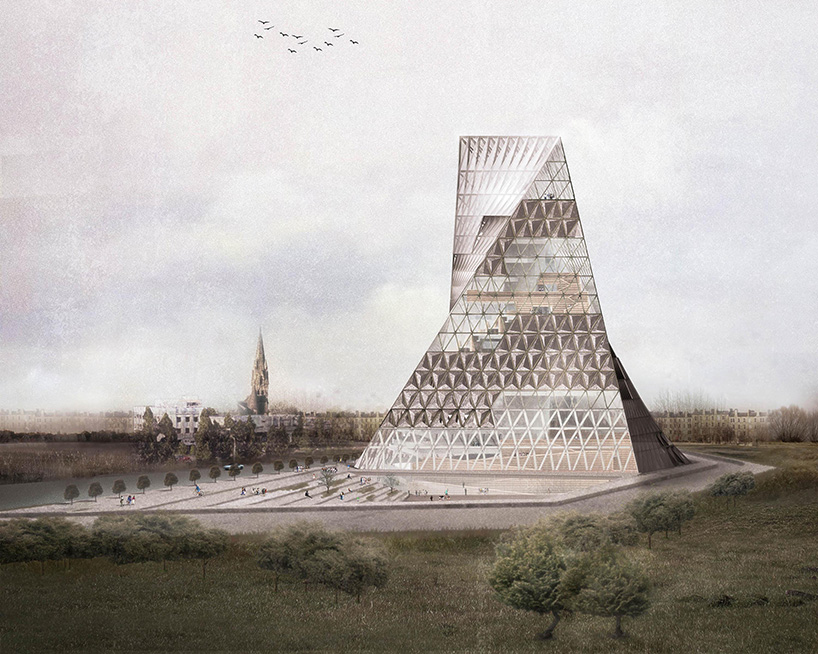 may 27, 2020
may 27, 2020
apr 21, 2020
apr 21, 2020
jul 02, 2020
jul 02, 2020
jun 01, 2020
jun 01, 2020
apr 28, 2020
apr 28, 2020
a diverse digital database that acts as a valuable guide in gaining insight and information about a product directly from the manufacturer, and serves as a rich reference point in developing a project or scheme.