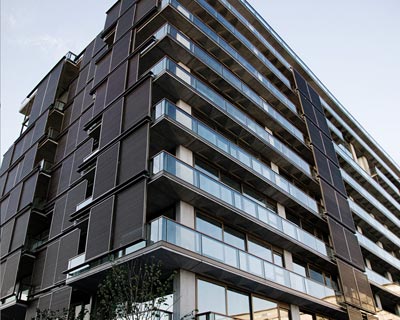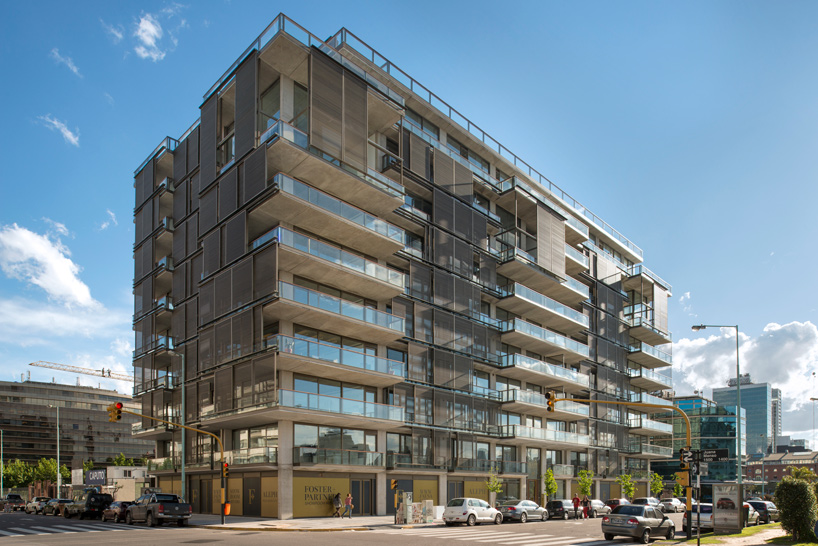 jan 27, 2013
foster + partners: the aleph, buenos aires
'the aleph residences' by foster + partners, puerto madero, buenos aires, argentinaimage © nigel young / foster and partners
named after a famous collection of short stories by argentian author jorge luis borges, 'the aleph residences' are UK-based foster + partners first completed project in latin america. the aleph, a term defined by borges as the space that contains all other spaces, is an apartment complex representing the first phase of a redevelopment plan for the whole of puerto madero, an industrial port area of buenos aires. the completed complex would integrate living spaces with hotels, recreational areas and community commons. taking advantage of the site's proximity to green spaces and the rio de plata, the widest river in the world, the nine storey apartment block is penned as a conscious effort to integrate sustainable building practices in argentina. entrepeneur alan faena teamed up with the pritzker prize winning architect and berdichevsky-cherney architects to redefine porteño living and create an identity for the faena arts district. the project integrates new construction, like the aleph, with the refurbishment of existing buildings. the exterior of the apartment building's exterior is exposed vaulted concrete with a repeated set of projecting or set back balconies fitted with solar screens and glazed balustrades. each unit's facade has particular adjustments to protect the apartments from the varying intensities of the port-side sun. 
wooden screens offer privacyimage courtesy faena group
image courtesy faena group
the 50 residences appropriate the size-conscious typology of the uniquely argentinan casa chorizo which places rooms in a straight line covered with exterior doors and awnings with a thin exterior hallway and patio. the result is a great quality of interior light and passive ventilation. the casa chorizo became common for multi-tenant buildings and was posited to be the solution to the argentinian housing crisis at the beginning of the twentieth century; however, in the context of the aleph, the movable screens, double height patios, vaulted ceilings and split-level spaces are given a luxurious twist.
detail image courtesy faena group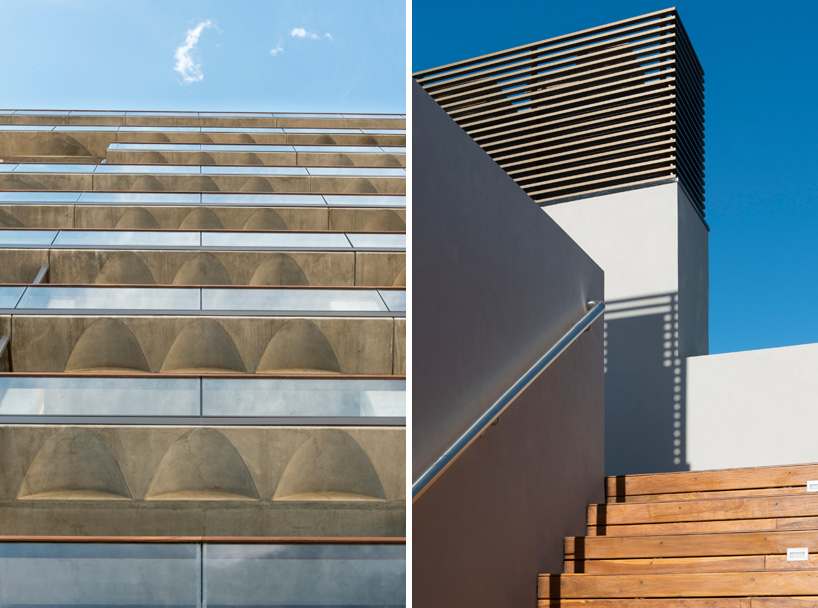 (left) view up from the street(right) stairs to rooftop terraceimage © nigel young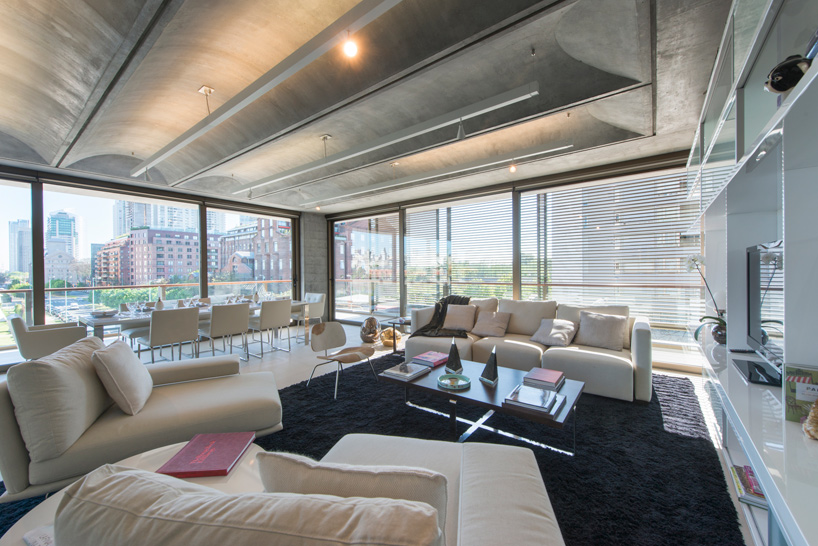 apartment interiorimage © nigel young
slatted sliding panels block the sun and can be angled to adjust to different times of day while still allowing for ventilationimage courtesy faena group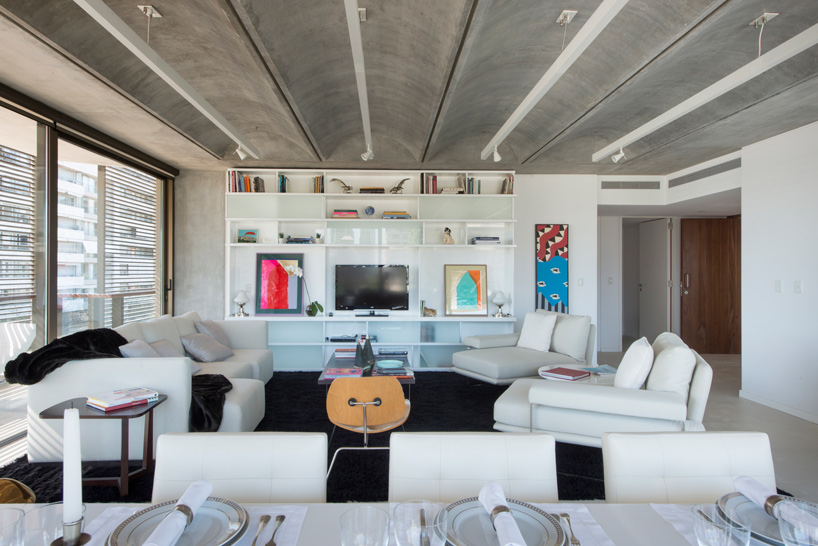 living roomimage © nigel young
interiorsimage courtesy faena group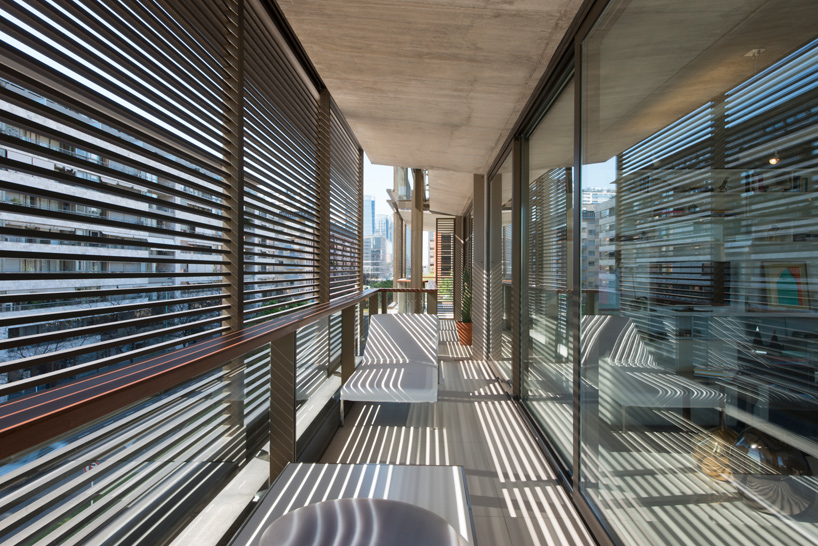 screened balconyimage © nigel young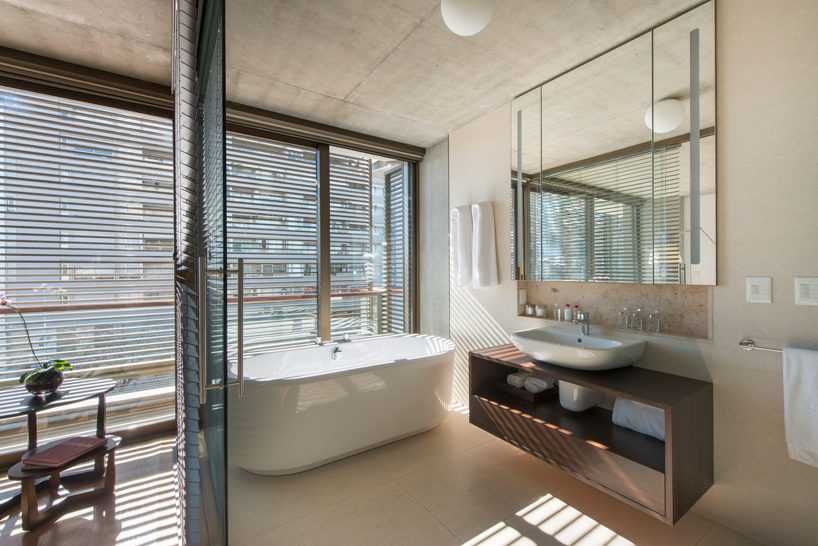 bathroomimage © nigel young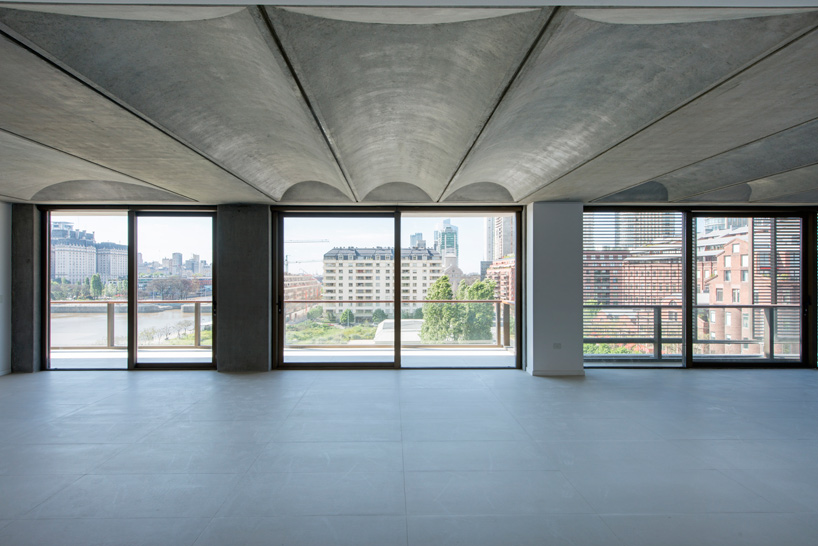 vaulted ceiling panelsimage © nigel young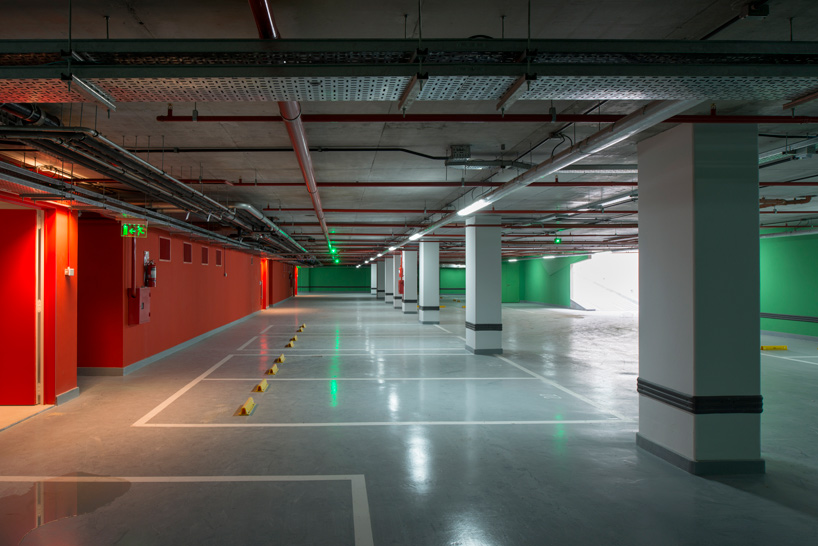 garageimage © nigel young
jul 10, 2017
jul 10, 2017
jun 25, 2017
jun 25, 2017
jun 20, 2017
jun 20, 2017