the arbre à palabres exhibition by francis kéré, in collaboration with his studio, presents a series of actualized projects — including, drawings, modules, and mock-ups — inside berlin's aedes architecture forum. the projects are arranged in three categories: civic dialogue, creative exchange, and inspired education. the first section connects projects that explore ancient democratic practices of west african social structures; the second one, dubbed creative exchange, addresses areas promoting a cultural dialogue observed in traditional architecture; and the last expresses educational constructions and craftsmanship as an integral part of the learning process. the well-known burkinabe architect successfully blends the culture and practices across four continents, while he and his team are distinguish for their unique architectural style, pioneering design approach, and sustainable construction methods.
designboom attended the opening of the exhibition and spoke with francis kéré about his background, distinct earth-building technique, and the exhibition. read the interview in full below.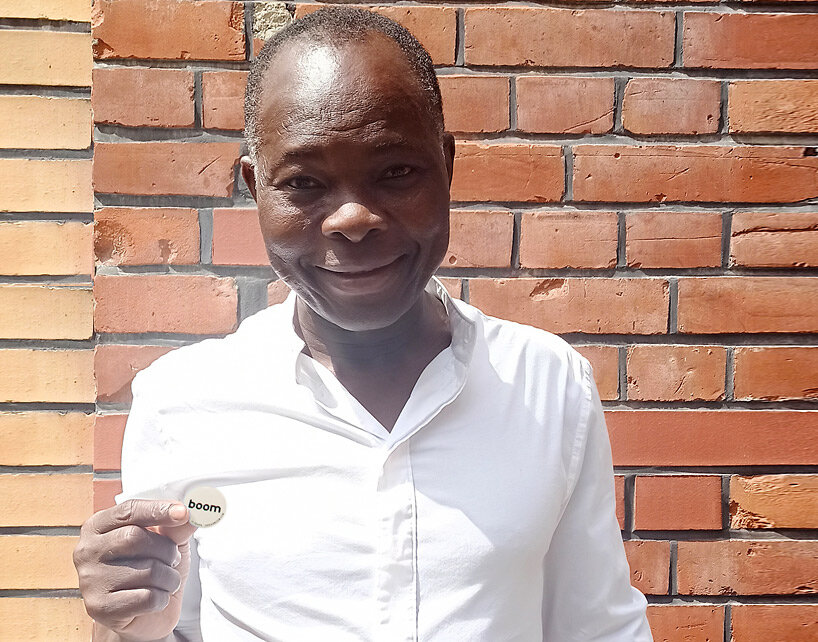 all images © designboom unless otherwise stated
designboom (DB): how did you first become interested in traditional craftsmanship? and why did you want to get involved in projects in your hometown?
francis kéré (FK): I grew up with local and traditional handcraftship. it has always been part of my life, so becoming an architect allowed me to use such knowledge to shape buildings. so let's say I have learned how to use modern tools, trying to improve materials that are locally available and enhance the way locals build while maintaining their traditional building techniques.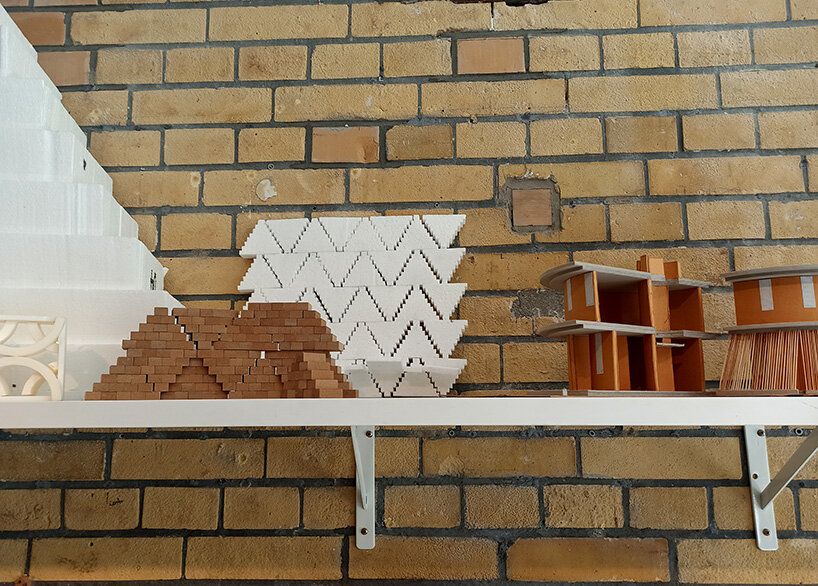 DB: how important is it for you to strengthen the communities through architecture, do you think that community-driven-architectural projects can also be successful in other regions in the world, for example here in germany or other european countries?
FR: this is a very important question. I think we all affect each other, one way or another. whether you are the resident of the building or the neighbor, it is important to think about how to get people to be involved at the very beginning. I had the shape and the size, but they had to support the building. in burkina, where we are economically not at the same level, not like in the west, getting the community to be part of a construction is very beneficial because you're passing on knowledge, you're reducing the costs of a potential building, because of local labor, but you're also empowering people. if you enable the people, then they learn to appreciate the quality of the work you have achieved together, you rise the pride of the local community, and at the same time, the economy is a significant factor within that.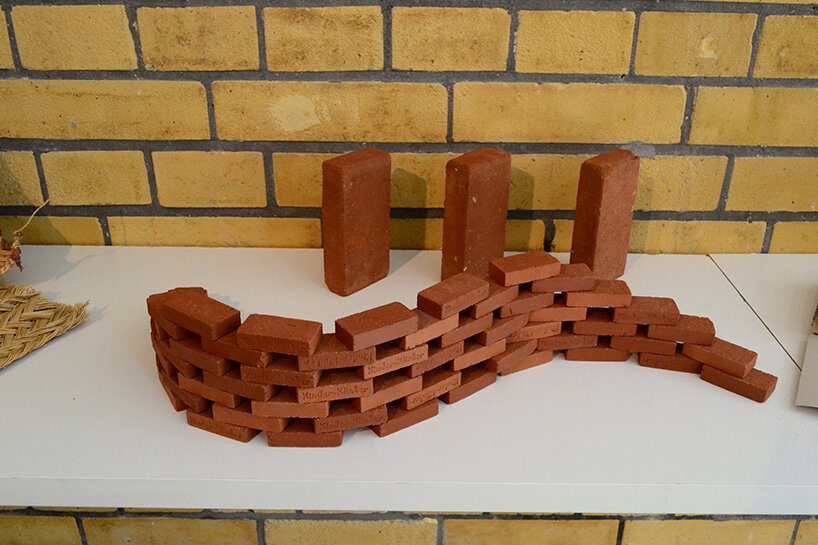 DB: so, how do you think people in european countries with a prosperous economy like germany, would respond to such solutions?
FR: so, the question is how to introduce these tools to the economically well-developed world. beginning with insurance, responsibility, and risk – which is going to be overtaken – which makes it difficult to get people to be involved in the making, but in the thinking, and how the new occupies the space. I think it is fundamental to apply this community-driven approach to have everyone on board. I mean, we are together, and then they understand what is coming. in germany, especially if you think about stuttgart for example, the train station that was supposed to be built has a very innovative design. and there was an intense conflict around it because suddenly, people realized that trees are going to be cut down. if you get people involved from the earlier stage, then they may know the size of the footprint that this building may have. so anyhow, it is not wasted energy to try to get locals involved. but it depends on where you are; this involvement may end up just being a discussion about the size of the plan. in other regions like burkina faso for example, where you have a lot of young people to create jobs for, it can be a driving force for economic growth and raise local pride.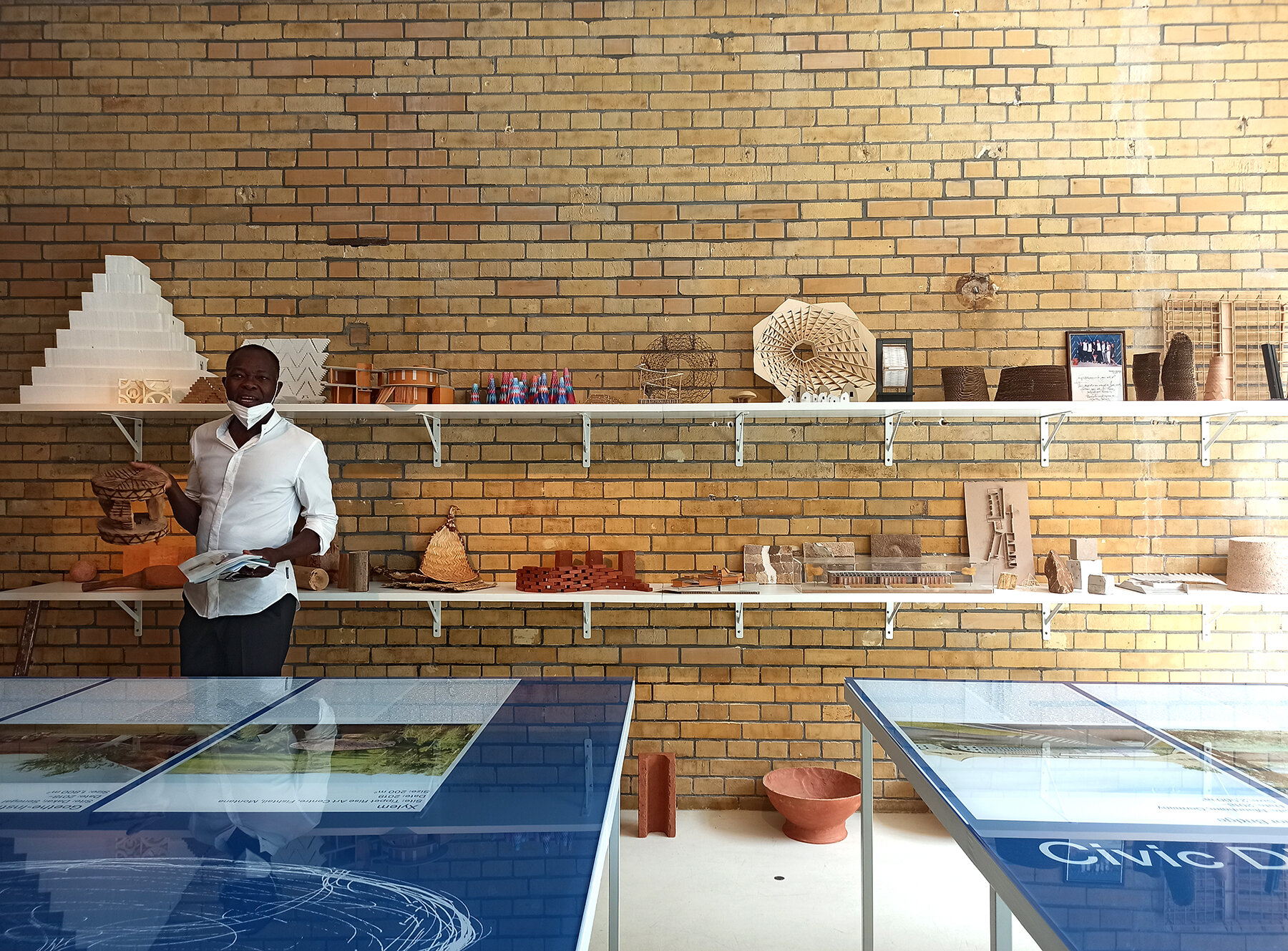 DB: how do you think it is possible to combine more traditional techniques and materials into contemporary architecture in a seamless way?
FR: contemporary doesn't mean that it has to be fancy. globally, you could apply different materials to create something modern, which means that it responds to the needs of the time or represents trends of the era. I mean, the idea of ecology and using sink shrinking resources are part of that. recycling and renewable energy as well. so, depending on how you apply a given material, if you respect all the aforementioned, then you can create a contemporary building.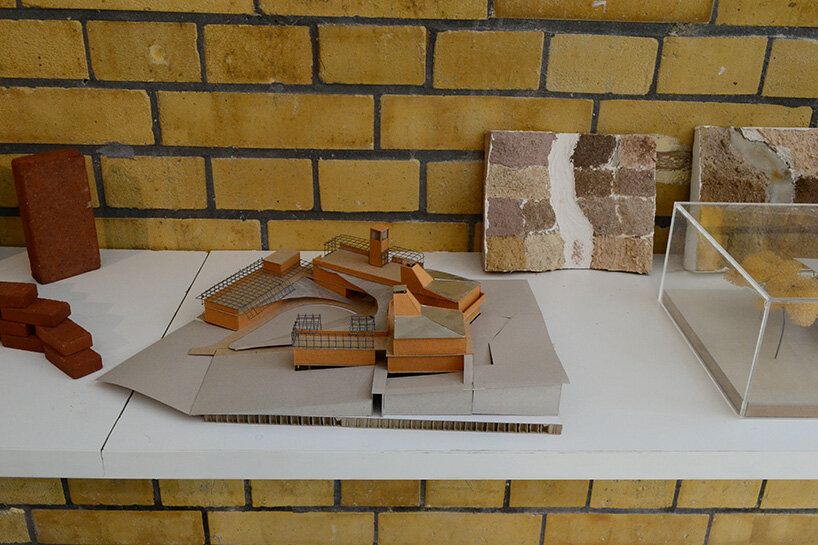 DB: nowadays, there is a trend that everything seems to be titled as sustainable. what does 'sustainable' really mean to you and how do your projects address this term?
FR: I want to use the word of norman foster, lord norman foster, which I admire a lot because of personal connection. he kept telling me 'francis, i'm tired of people overusing the word sustainability'. so that's why I don't really use this word; I just do it, I try to see what is the most available resource and how can I use very simple techniques to reach a given quality, without creating a big impact on the environment. so for me, sustainability is trying to keep a balance between what we're creating, saving resources, and paying attention to the environment. even a rich country cannot afford to keep wasting resources in its attempt to construct glossy and shiny buildings, a dinosaur from the past. it's simply just work in harmony with nature, no matter how many resources one has, if nature is destroyed once, it is destroyed forever.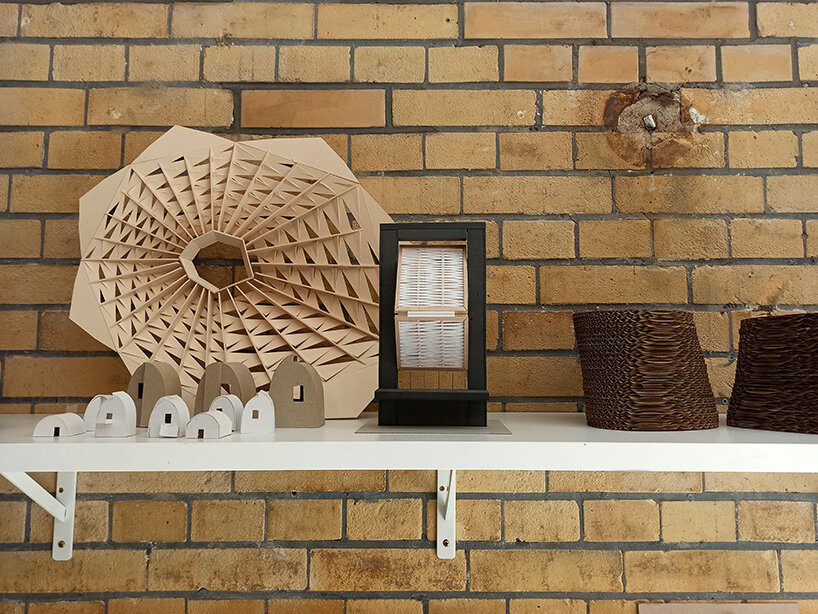 DB: what are you currently working on? and what are you focusing on right now?
FK: on sunday, I'm going to present the kindergarten in munich. we have a construction permit for our waldorf school next to munich. we are still building a sort of resource center in burkina faso and we have a playground growing in kampala where the construction has grown really intensively. a lot of new projects are also coming, so I don't want you to think we just keep working and working, that was also the reason why we didn't display a lot of projects in the exhibition; because people that know me are always afraid and say 'you work a lot'. I don't want to hear that. but good things keep us busy.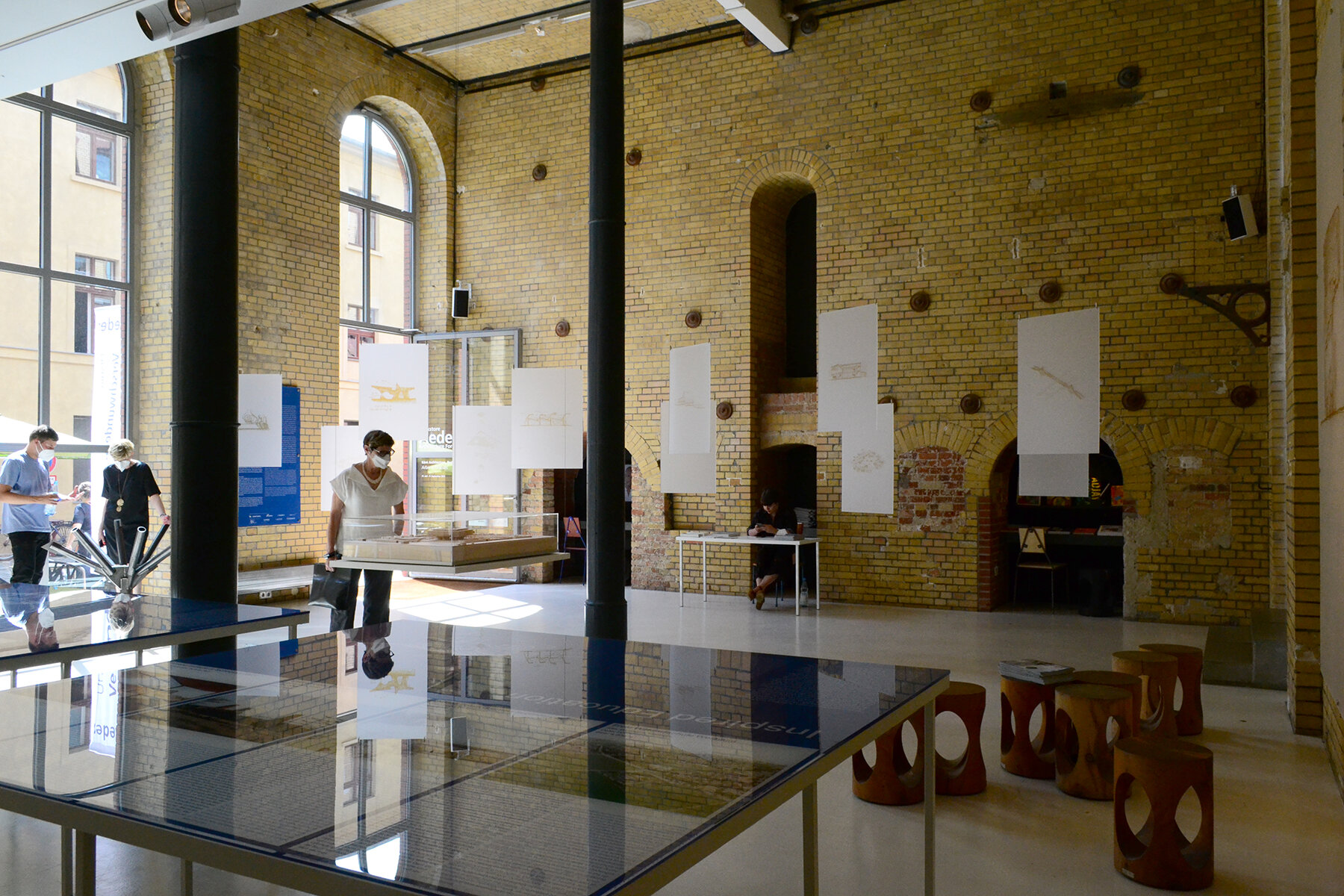 DB: previously we had the joy to observe numerous of your projects, including models and mock-ups. what do you think and hope the public will come away with after attending this exhibition?
FK: first, I want people to know you could start with a matter of heart, something personal to you, something emotional for you. I'm certainly contributing to architecture, to the debate of architecture; this is how I started, with the little tiny school for my community. currently, I am building a lot. I have become an established architect. then I want people to discover what we've accomplished, to get inspired by our work, and of course to enjoy their stay at the exhibition and have fun.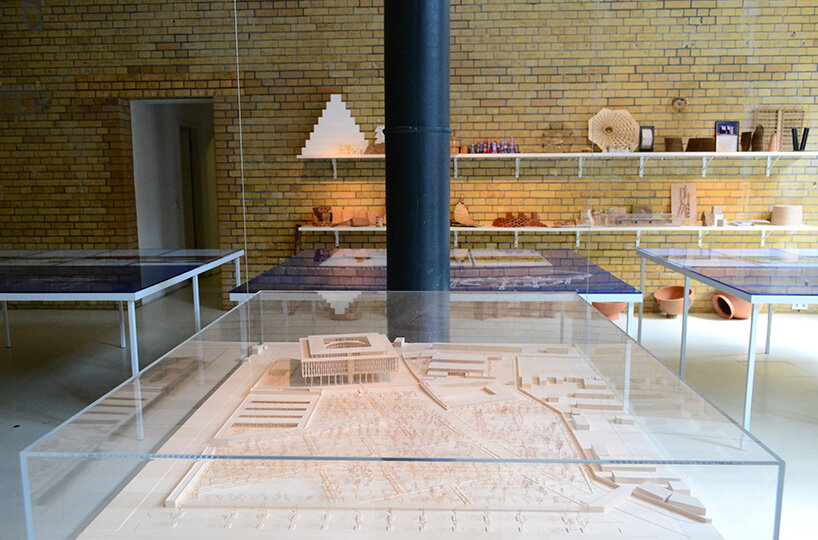 DB: looking back on all these years that you have actively been producing architectural solutions, is there any project or moment that stands out for you? that makes you feel very proud?
FR: I am proud of all the projects because the process is always something different that you enjoy and never know how it will end and how many challenges you will face. but definitely, the first school in gando has been a significant project to jump in trying to translate your drawing into a manifestation using bricks; two lines became a shape, a wall of bricks, and then a school. this is quite a great experience, and it still is the highlight of my carrier. also, how I was able to convince the community to let me build it, make it, and then do this as a student is an experience one never forgets.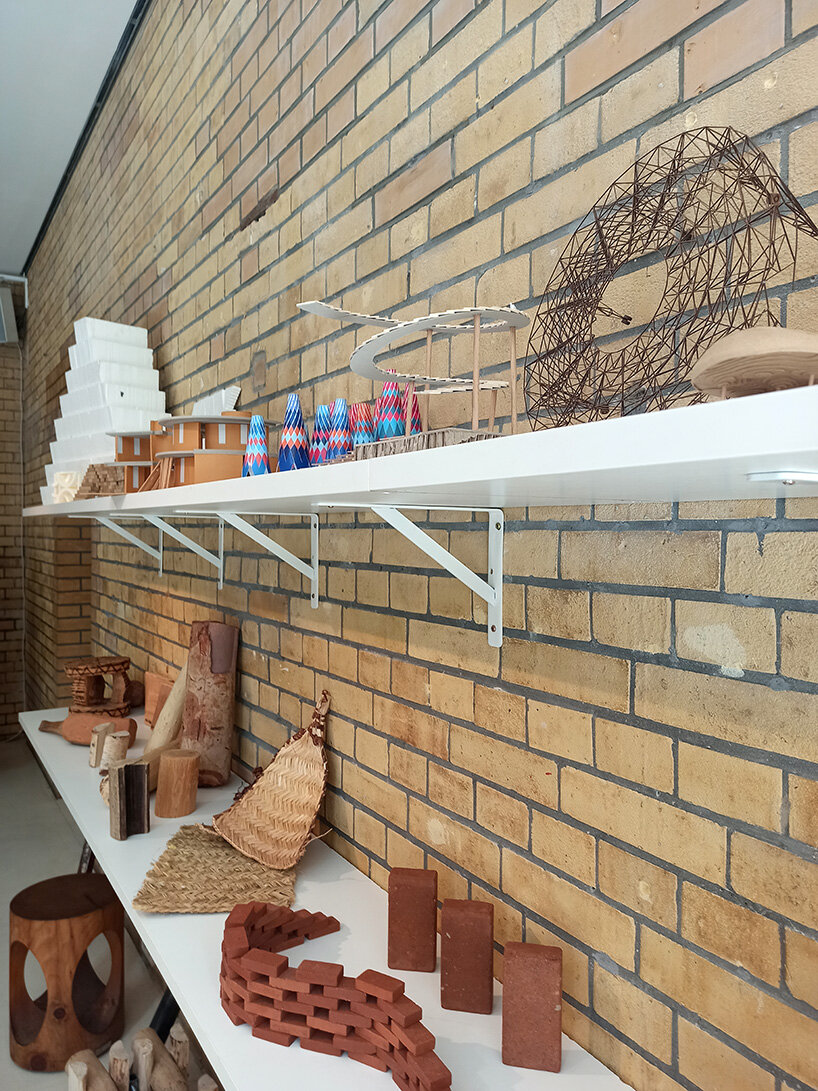 DB: you once said that the local people did not welcome the earth-building technique at the beginning. when they realized you were going to use clay, they were surprised and confused, as they thought that it would not survive the rainy season. how did you manage to convince them then?
FR: they are still confused, they said 'what are the stupid guys doing? we wish to have concrete and glass buildings instead of using mud'. I convinced them by talking and really taking the time to explain. people wanted to be involved, they wanted to know why. I was lucky that I could succeed, even though some people are still struggling to accept this way of building, it would never have had the value that it has now.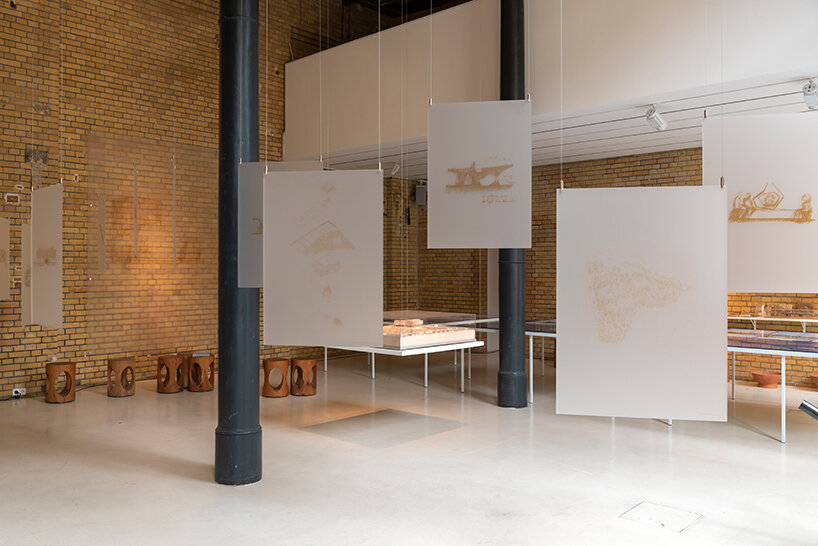 image © erik-jan ouwerkerk © aedes architecture forum in berlin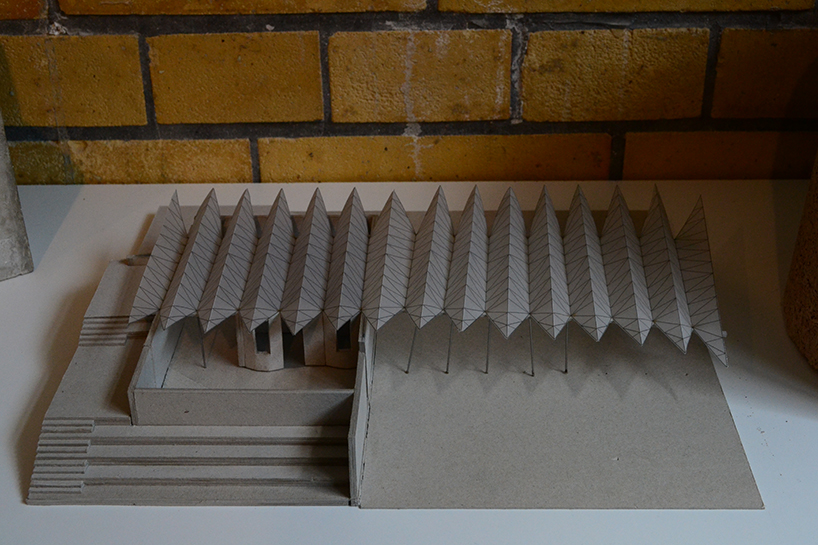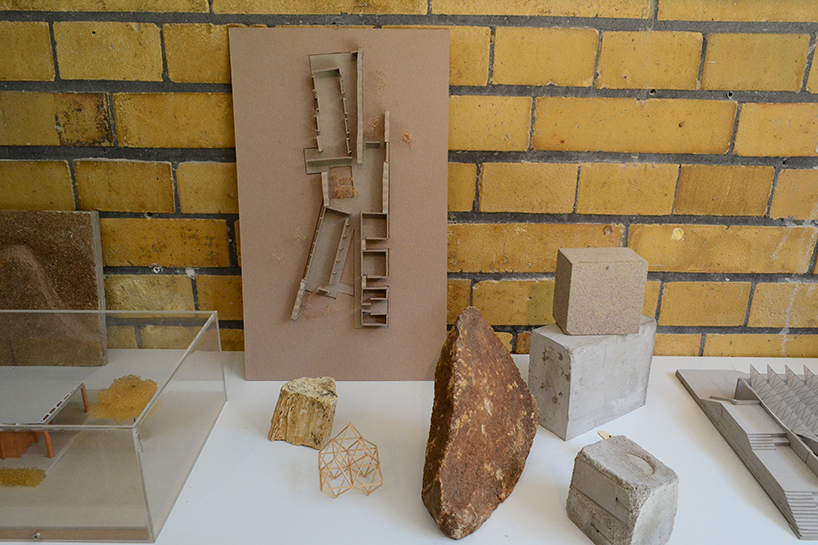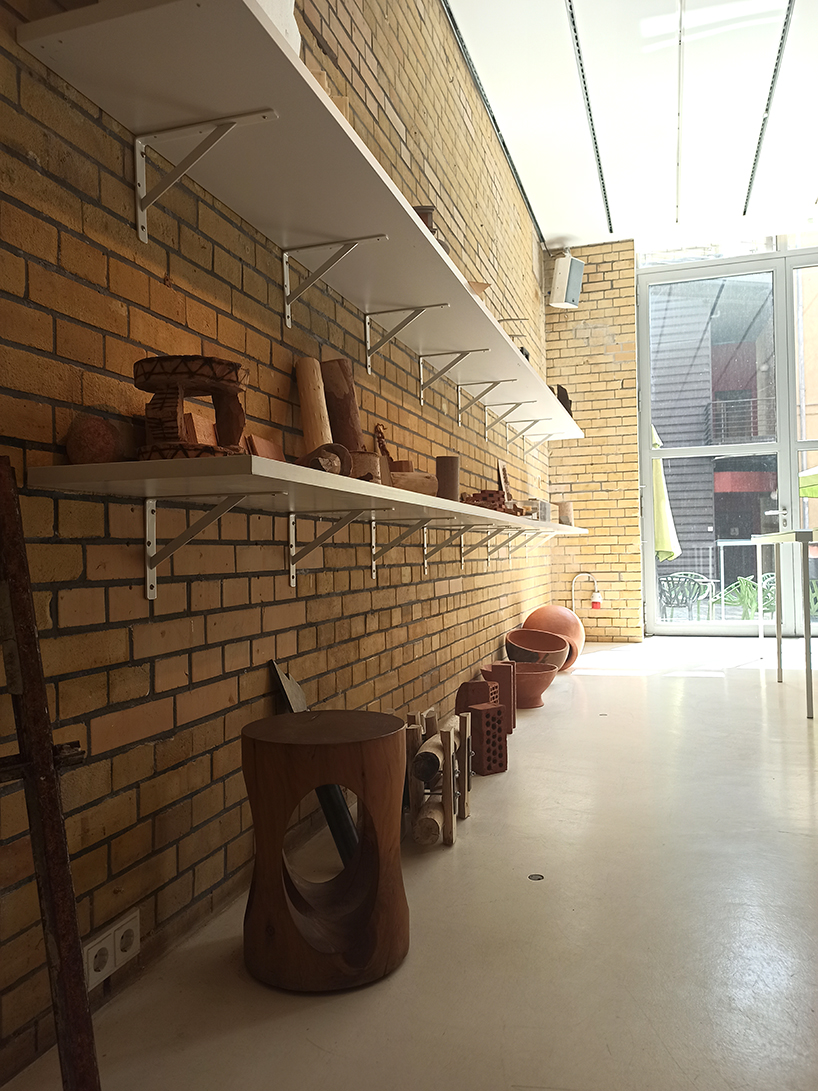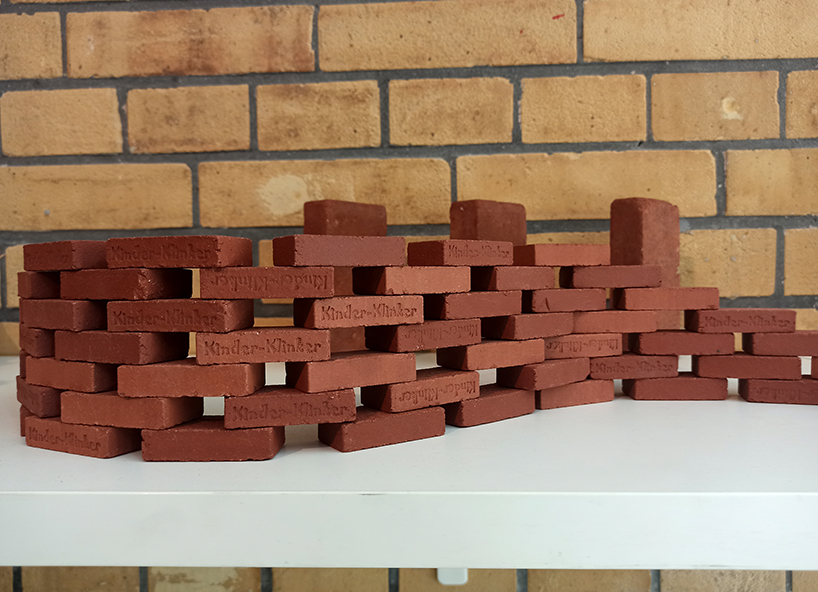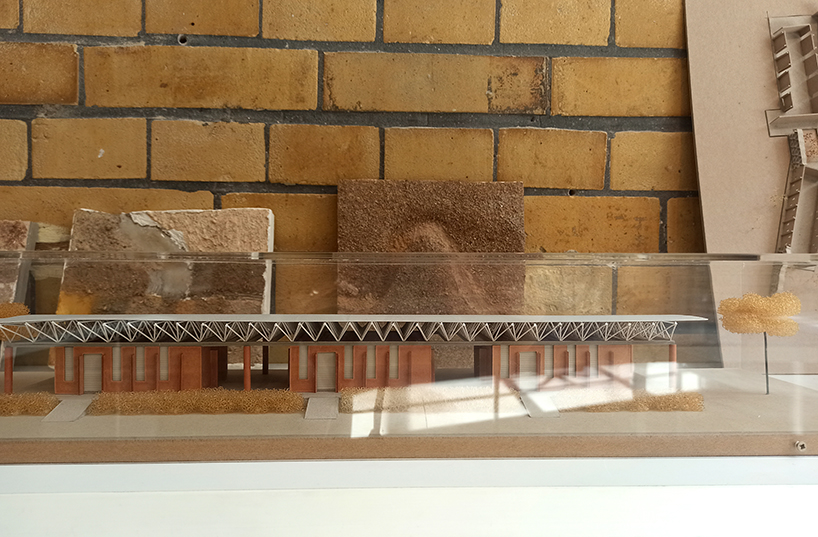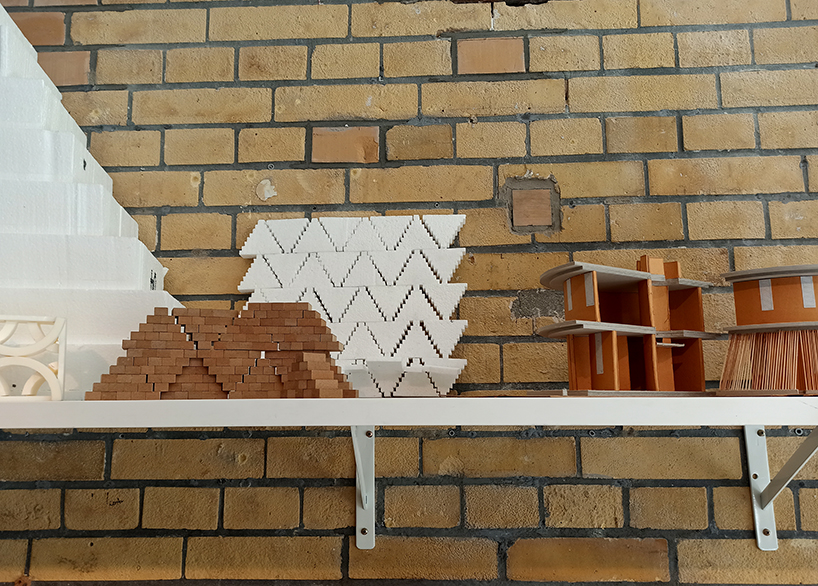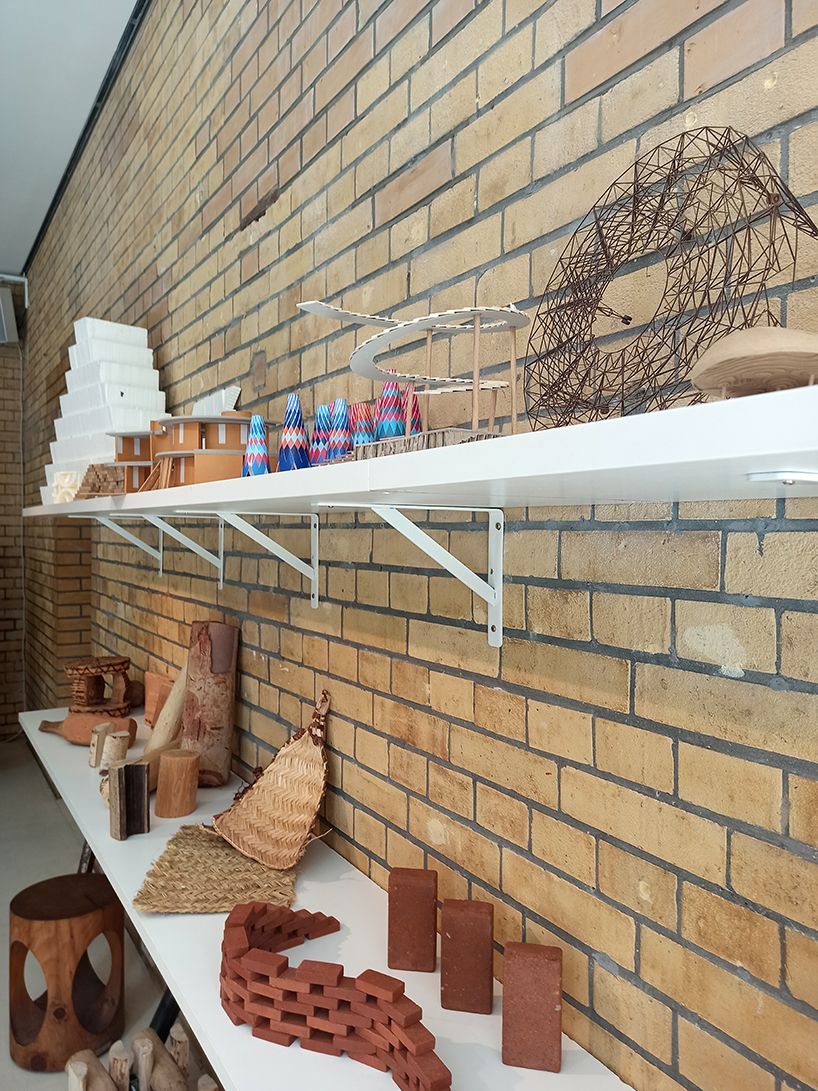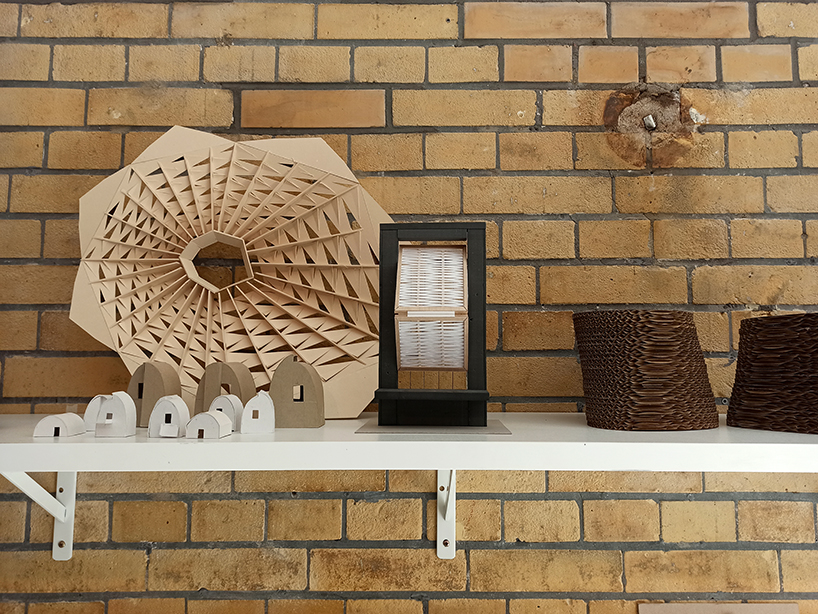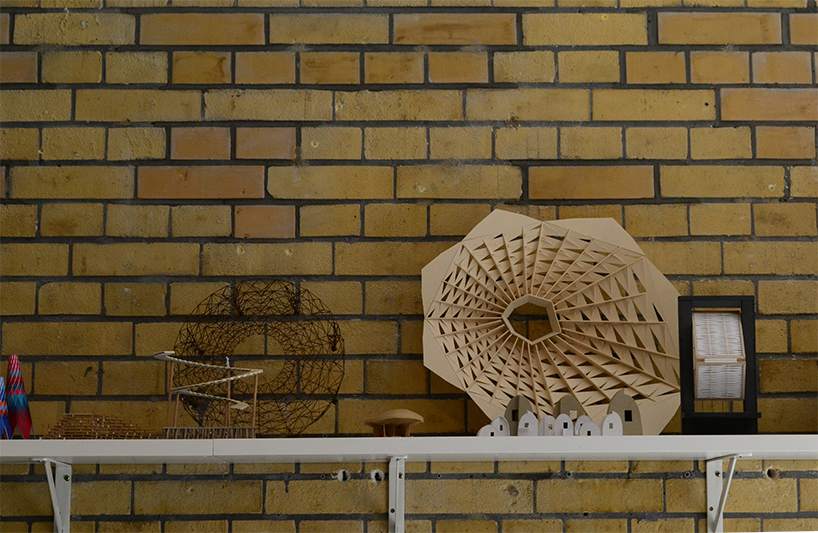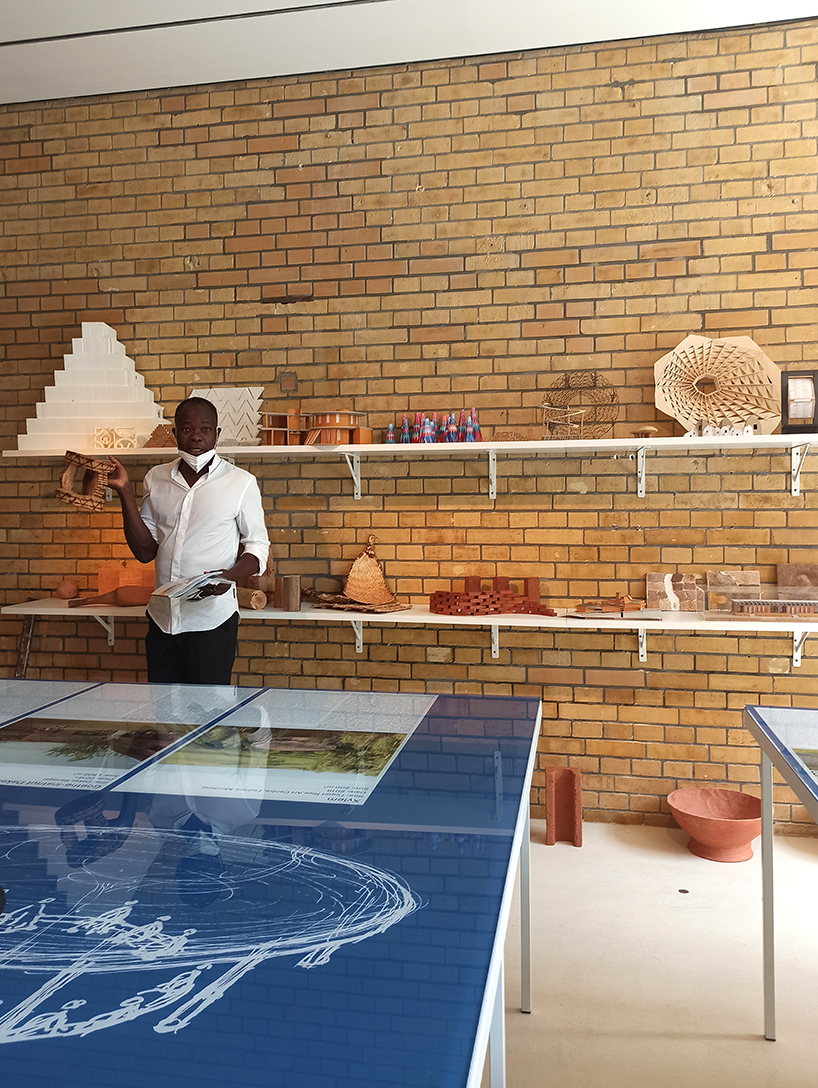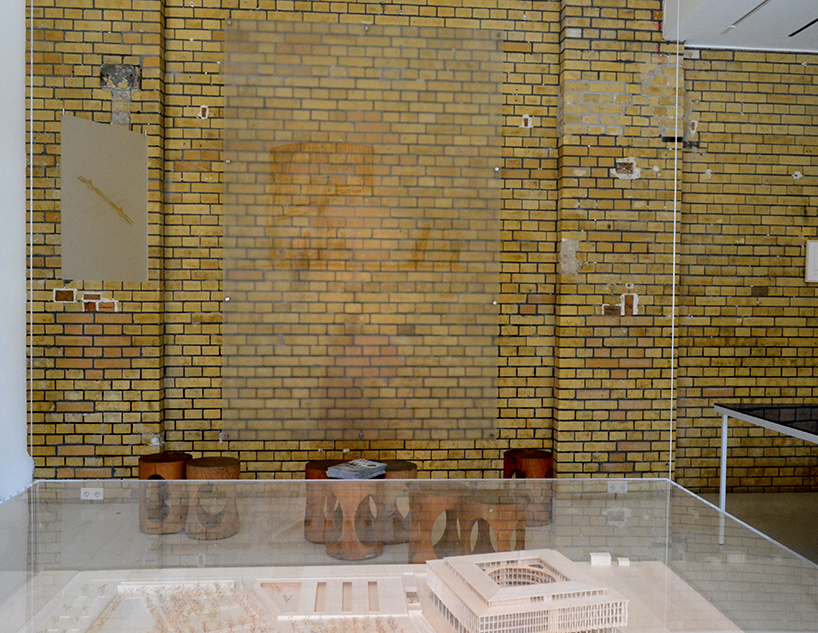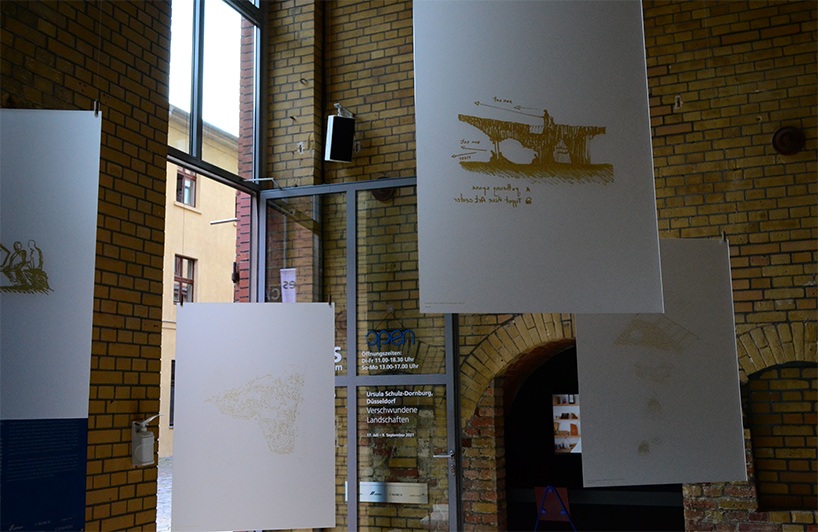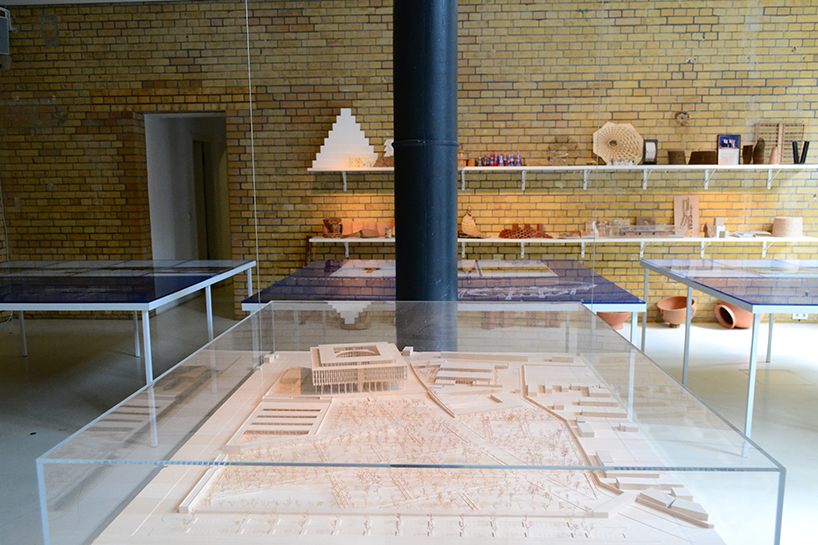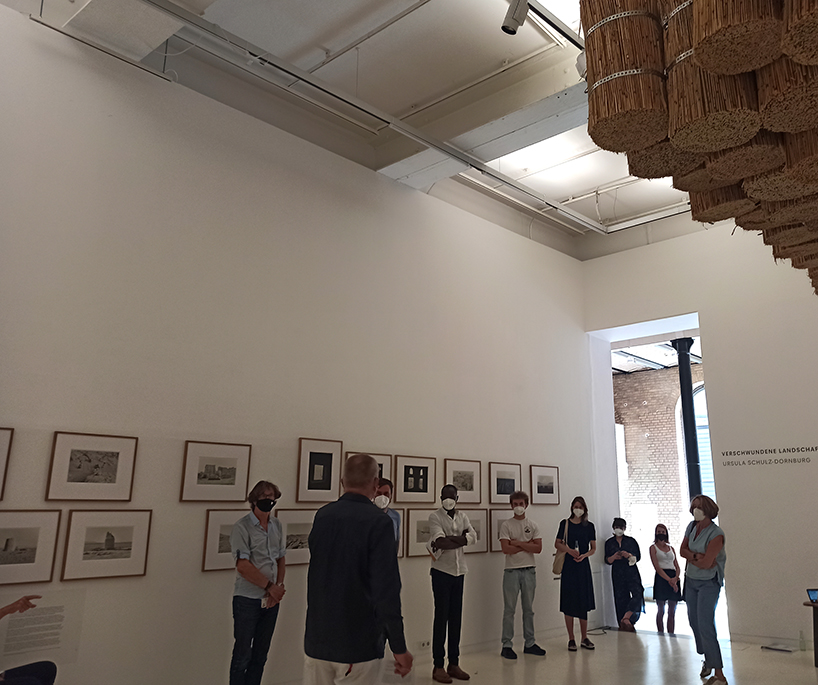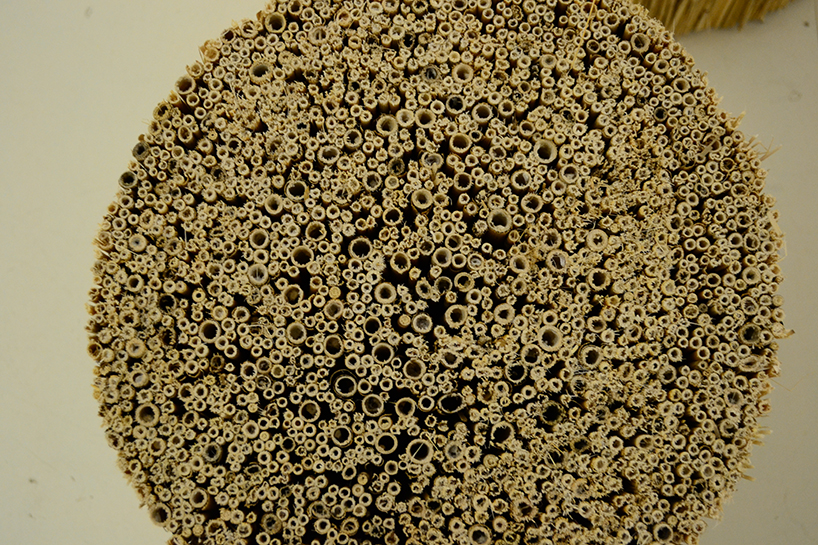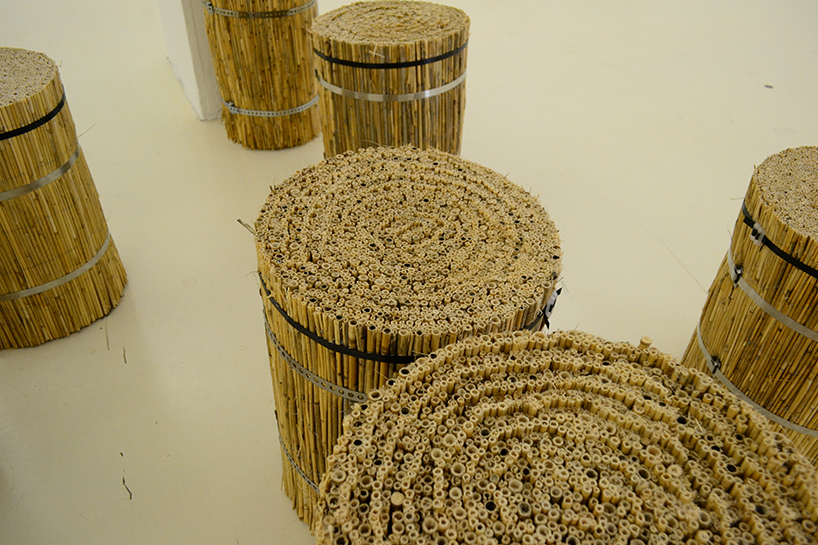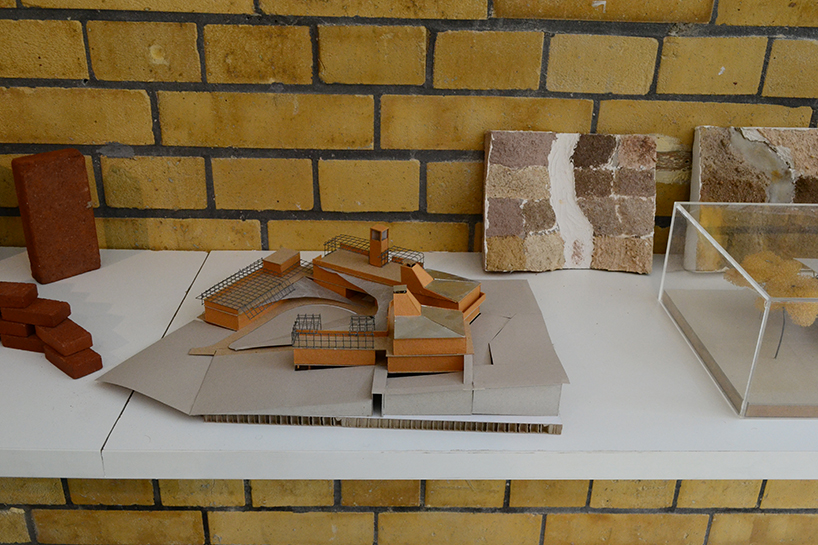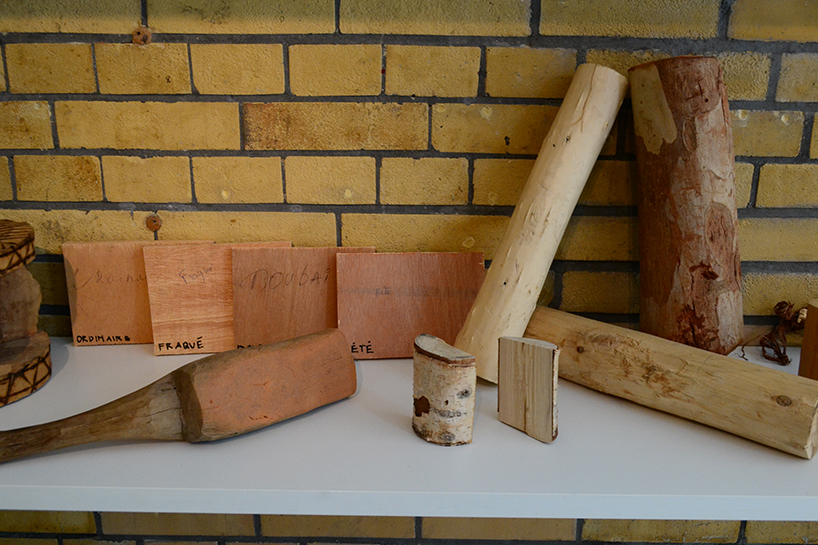 exhibition info:
name: arbre à palabres
architects: francis kéré – kéré architecture
location: aedes architecture forum in berlin
date: 17 july – 9 september 2021
christina petridou
I designboom
jul 30, 2021
KEEP UP WITH OUR DAILY AND WEEKLY NEWSLETTERS
a diverse digital database that acts as a valuable guide in gaining insight and information about a product directly from the manufacturer, and serves as a rich reference point in developing a project or scheme.
designboom will always be there for you
milan, new york, beijing, tokyo

,
since 1999