architect frank gehry will celebrate the inauguration of the pierre boulez saal concet hall in the barenboim-­said akademie building at the center of berlin, germany. the foundation, established to bridge east-west relations through the musical and literary backgrounds of founders daniel barenboim and edward w. said, provides workshops and classes for students as well public performances. the new pierre boulez saal, named after the late contemporary composer, can accommodate up to 682 people in the large wood-clad space with a flexible seating arrangement that lends to a multi-functional space. the stage is located at the center of the hall taking on an ovular shape, with seats radiating out from all sides. on the second level, two column-free balconies cantilever over the room in an elliptical shape contrasting that of the layout below. 

the ovular seating arrangement covers every side of the stage
image © volker kreidler (also first image)
gehry worked closely with the acadmey founders and acoustician yasuhisa toyota to create a space that was audibly superior and architecturally comfortable. the outer walls and roof were the only elements of the host structure that were kept intact, with existing window openings providing views to the city and to the public entry foyer simultaneously. douglas fir panels line the interior walls and ceiling creating an ambiance that feels more like an intimate room than a large concert hall; the ceiling panels are gently arched to help effectively disperse acoustics, with a shallow bridge-like balcony that opens the central volume of the room allowing for a fuller and more equally distributed sound. 

image © volker kreidler

the circular seating areas contrast the orthogonal nature of the bounding room
image © volker kreidler

the upper balcony acts as a structural bridge hovering over the center of the hall
image © volker kreidler

image © volker kreidler

image © volker kreidler

image © volker kreidler

image © volker kreidler

the exterior was left intact, changing only the interior architecture for the renovation
image © volker kreidler

image © volker kreidler
project info:
size: 990 square meters (10,660 square feet)
room dimensions: 23.5m w x 26.5m l x 14m h
cost: 33.7 m euros
architect: gehry partners, llp
pierre boulez hall: los angeles, california,usa
design partner: frank gehry
project designer: craig webb
managing partner: laurence tighe
project architect: gesa buettner
chief of staff: meaghan lloyd
project team: christopher skeens, alvar mensana, fayez ahdab, liron elkan, andrew graham, joseph justus, kumiko koda, justin oh, mok wai wan
acoustician, room acoustics: nagata acoustics america, inc. los angeles, california
acoustical team: dr. yasuhisa toyota, daniel beckmann
architect barenboim said academy: hg merz, berlin, germany
executive architect: rw+ berlin, germany
acoustician (sound separation): mueller-­‐bbm, berlin, germany
structural engineering: gse ingenieur-­‐gesellschaft mbh, berlin, germany
building services: zwp ingenieur-­‐ag, berlin, germany
theater consultant: ingenieurbüro schaller karlsruhe, germany
lighting designer: l'observatoire, inc. new york, usa
sound & projection consultants: sonitus, llp,
project manager: teamproject, berlin, germany
Save
Save
Save
Save
Save
Save
Save
Save
Save
Save
oct 12, 2017
oct 12, 2017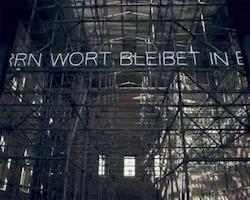 jun 01, 2017
jun 01, 2017
apr 14, 2017
apr 14, 2017
jan 12, 2017
jan 12, 2017
jan 03, 2017
jan 03, 2017
dec 28, 2016
dec 28, 2016
nov 02, 2017
nov 02, 2017
nov 01, 2017
nov 01, 2017
oct 12, 2017
oct 12, 2017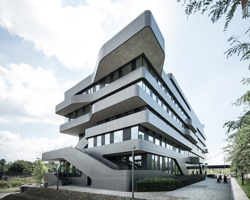 sep 29, 2017
sep 29, 2017
sep 25, 2017
sep 25, 2017
sep 19, 2017
sep 19, 2017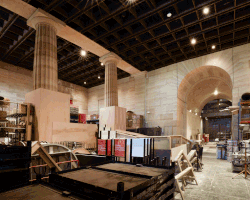 sep 29, 2017
sep 29, 2017
aug 09, 2017
aug 09, 2017
mar 31, 2017
mar 31, 2017
sep 21, 2016
sep 21, 2016
oct 24, 2015
oct 24, 2015
oct 09, 2015
oct 09, 2015