nov 18, 2014
frank gehry contorts brick façades on UT sydney business school
frank gehry contorts brick façades on UT sydney business school
photo © andrew worssam
all images courtesy of university of technology, sydney
with plenty of time before the beginning of next semester's classes in february 2015, the frank gehry-designed 'dr. chau chak wing building' at university of technology, sydney has recently been completed. the facility is the california-based architect's first in australia, and houses teaching, learning, research, and office spaces for the institution's business school. it features dissimilar façades to the east and the west, with the former made of waving brick in reference to the region's sandstone heritage, and the latter of angular glass panels reflecting the contemporary context.
individual bricks protrude from the surface to articulate the overall waving form
photo © andrew worssam
while clearly featuring complex forms investigated by gehry for decades, the building's design is described by the university as symbolic of 'innovative thinking and encourages interdisciplinary collaboration and the cross-pollination of ideas.'
to accomplish the distinctive fluid brickwork composition, the construction process included the development of five custom forms, with 320,000 pieces laid by hand. the surface includes protruding individual bricks resulting in an articulated patterning within the undulating overall geometry. the façades' windows are arranged with a gridded order, and project outward in contrast to the building's mass.
the use of brick on the eastern elevation references the region's traditional use of sandstone in building
photo © andrew worssam
to support the basic aims for the 'dr chau chak wing building', the facility's program includes two interaction-enhancing oval shaped classrooms, a collaborative theater, a 240-seat auditorium, and a sculptural staircase made of stainless steel in the entrance lobby. beyond serving as a technology-aided research and education hub, the structure will also host external business events.
the facility houses teaching, learning, research, and office spaces for the UTS business school
photo © andrew worssam
the $180 million project takes its name from australian-chinese businessman and philanthropist dr chau chak wing, who donated $20 million to the effort, along with $5 million to create an endowment fund for australia-china student scholarships.
rectangular windows project from the undulating façade
photo © andrew worssam
the western elevation is composed of angular glass curtain walls
photo © andrew worssam
east elevation: a gridded arrangement of windows on a fluid-form surface
photo © gehry partners LLP
west elevation: creased glass façades reflect contemporary surroundings
photo © gehry partners LLP
photo © gehry partners LLP
photo © gehry partners LLP
jul 10, 2017
jul 10, 2017
mar 31, 2017
mar 31, 2017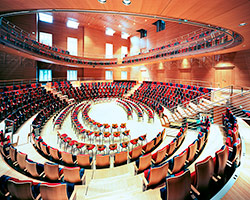 mar 11, 2017
mar 11, 2017
jul 18, 2017
jul 18, 2017
jul 13, 2017
jul 13, 2017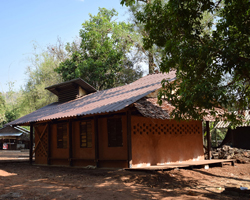 jul 03, 2017
jul 03, 2017