general design has designed a wedding complex on japan's main okinawa island in the quaint beach village of ginoza to embraces the peaceful harmony of the neighboring seaside town. the design enhances the natural serenity of the site in a three-part building complex and its surrounding gardens. the three-part wedding resort includes a chapel hall, banquet hall, and beach pavilion.

general design, a tokyo based firm, has completed a resort complex on the coast of japan
images by daici ano
secluded from neighboring developments, general design's structures and plan for the site create an all encompassing experience in which the architecture is integrated into the natural landscape. new trees were planted prior to construction to reinvigorate the existing vegetation. the chapel is located on the highest elevation on the far side of the site, furthest away from the resort entrance to enhance the feeling of an oasis.

the secluded complex's design emphasizes the tranquility of the seaside's natural landscape
made of reinforced concrete and glass, the structure's point roof consist mainly of large skylights, each backed with a grid of aqua-colored glass arranged randomly to defuse the natural light that streams into the interior from every direction. the structure's use of natural light creates a dramatic presentation as the day passes and light and weather conditions change.

the chapel structure is situated furthest from the resort entrance, next to the ocean and pebble beach
guests are led from the chapel to the banquet hall, which maintains the breathtaking views of the pacific ocean. the multi-functional space has a similar light and airy feel to the chapel. the 4 to 5 meter high ceiling allow for generous amounts of natural light and air to circulate throughout the interior. in the entrance hall, the floor level follows the natural slope of the site with a 1500 millimeter difference across the space from the entrance side to the ocean side. a floor to ceiling window wall creates an easy transition between the beach and interior spaces.

the chapel's interior is transformed by the light and weather conditions outside

the complex consists of a chapel, banquet hall, beach pavilion, and surrounding gardens

scenic paths create easy transitions between the complex's structures to facilitate the progression of the ceremony

additional trees and shrubbery were planted to enhance the existing natural landscape

the resort is located in the central portion of the okinawa island in ginoza village


the banquet hall's entrance hall and three banquet rooms have a ceiling height of 4-5 meters


the interior embraces the 1500 millimeter natural elevation change on the site
project info:
design: shin ohori (principal), seitaro aso / general design
construction: asanuma corporation
location: ginoza, okinawa prefecture, japan
site area: 6674.06 meters squared
building area: 1131.72 meters squared
total floor area: 1308.79 meters squared
structure: reinforced concrete
completion: december 2016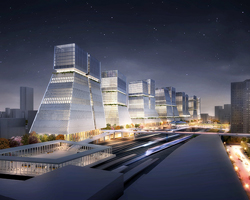 oct 12, 2017
oct 12, 2017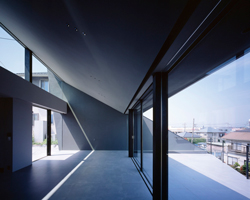 oct 08, 2017
oct 08, 2017
oct 07, 2017
oct 07, 2017
sep 30, 2017
sep 30, 2017
sep 27, 2017
sep 27, 2017
sep 25, 2017
sep 25, 2017
sep 18, 2017
sep 18, 2017
aug 14, 2017
aug 14, 2017
aug 12, 2017
aug 12, 2017
oct 19, 2017
oct 19, 2017
oct 18, 2017
oct 18, 2017
sep 19, 2017
sep 19, 2017