jun 13, 2013
gerber architekten create dune-shaped olaya metro station

gerber architekten create dune-shaped olaya metro station, saudi arabia
image © bloomimages
all images courtesy of gerber architekten
german firm gerber architekten have designed the latest winning installment of the riyadh metro station network. along with forthcoming stations by zaha hadid and snohetta, the project will be located at the important junction of olaya street, king fahrad road and the king abdullah freeway– an area of burgeoning infrastructure and slated to become a notable nexus of urban living in the capital of saudi arabia.
the proposal is characterized by a remarkable investment in public life and by reframing the civic space as destination. complete with choice hardscaping, water features, a designated picnic area and a wifi coverage, a habitable roof sports raised public gardens that extend over the entire area of the station. the undulating roofscape cascades down to olaya street in a way that mimics the elegant masses of the area's distinguished desert dunes. the metro station typology is elevated with an open day-lit landscape that reveals two crossing subway lines and four ring-shaped gallery levels. topographic volumes and compositions of glazing are used to guide pedestrians from the dune park to the front concourse, a confluence of public and private transport protected by a generous cantilevered canopy.
the entrance region contains a bus terminal, taxi station and 750-station car park in anticipation of the station that would mark the first time a city in the region would be reached by public transport. the olaya metro station reframes a public architectural work as destination that can grow with the urban environment and puts into dialogue the complexities of mass transport, private movement and the environment.

glass tubes enclose the multi-level network 
image © bloomimages

the habitable roof 's sinuous curves allow expanses of glazing to admit generous daylight
image © bloomimages

while the shape of the station is informed by massive sand dunes, the occupiable roof brings greenery into the urban environment
image © bloomimages

section perspectives show a highly considered relationship between public life, mass movement and private transport
image © bloomimages
project info:
gfa: 68.850 m²
gross volume: 387.000 m3
client: high commission for the development of arriyadh
competition team:
architecture: gerber architekten international gmbh
professor eckhard gerber, overall direction
thomas lücking, managing director ga international
team: florian alles, björn andersson, melike ceyisakar, jasmin dieterle, jan raschke,
niall starling, gerit veckenstedt,
landscape architecture: gerber architekten
professor eckhard gerber, overall direction
tim kraus, director landscape architecture
team: magda cieslicka u.a.
structural engeneering: bollinger & grohmann
prof. dr. klaus bollinger, prof. manfred grohmann, dr. mark fahlbusch, moritz heimrath
building services engineering: bw-engineers (baden-württemberg ingenieure)
coordination: ertel, dr. thomas ertel
technical building equipment: thurm & dinges, veit thurm
energy planner : ds-abt, dr. peter mösle
traffic planner: karajan, dr. jürgen karajan
fire engineering: design fire consultants, craig howard
cost planning: sweett group, spencer wylie
modelmaking: hasenauer-hesser, ötisheim, monath & menzel, berlin
visualisation: bloomimages, hamburg
jul 01, 2014
jul 01, 2014
jan 19, 2014
jan 19, 2014
jul 17, 2017
jul 17, 2017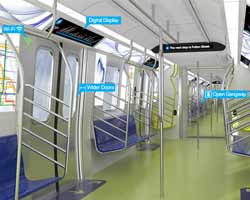 jul 21, 2016
jul 21, 2016
jul 07, 2013
jul 07, 2013