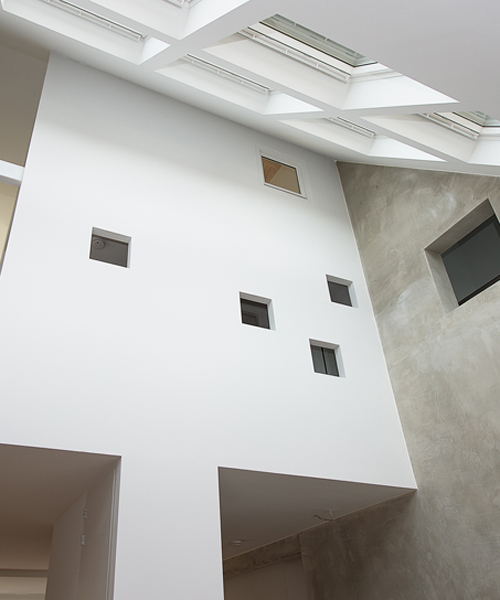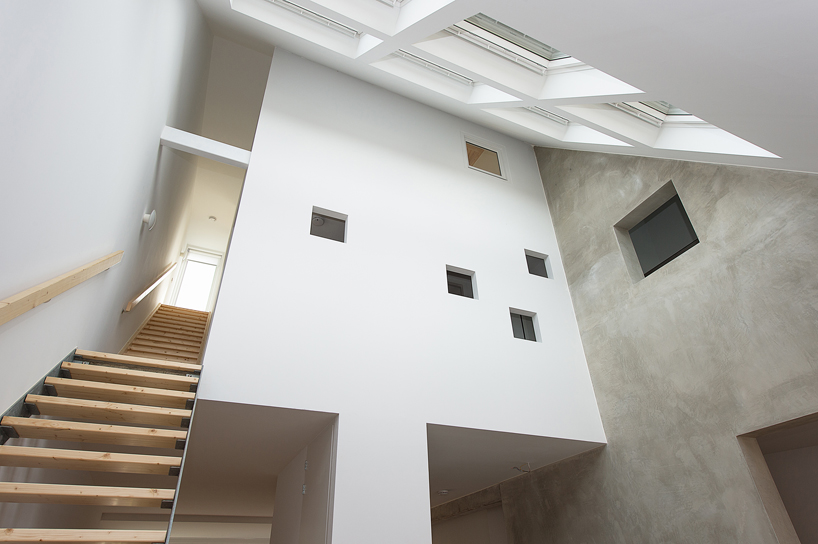 feb 23, 2016
global architects reinvents terraced property with 'house in house' concept
global architects reinvents terraced property with 'house in house' concept
all images © mirko merchiori

the hague-based firm global architects have reinvented a dilapidated terraced house from the 1980's into a light-filled, spacious family home located in the dutch town of wassenaar. the theme 'house in a house' has resonated in the intervention sitting at the heart of the dwelling. the architect's response took advantage of the height; due to the steep incline of the roof structure, natural light is constant and has effectively influenced each room to be uniquely shaped.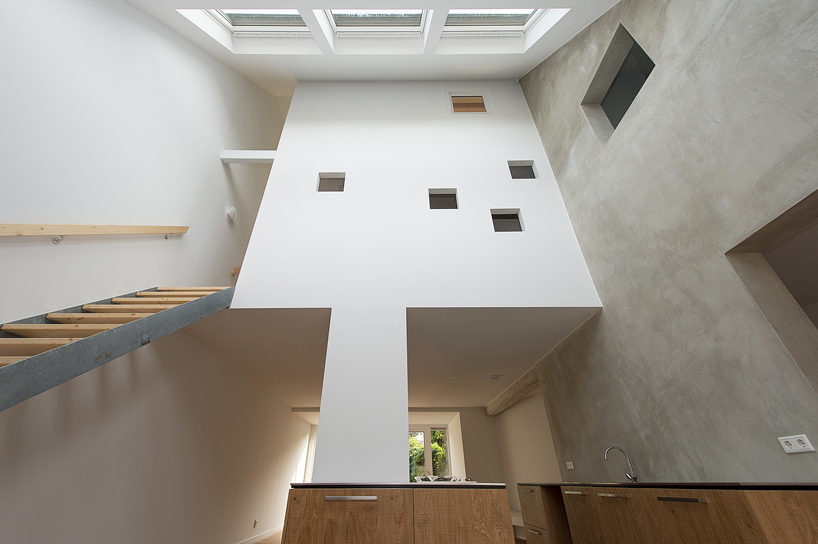 the 'house within a house' concept is explored through the white plaster intervention housing the private rooms
the house is designed with an 'integrated sustainability' point of view with the use of passive solar energy, reduced use of artificial light and airflow. contrasting against the concrete walls, a load-bearing white intervention spans the top two floors. finished in a concrete plaster; this core element allow all rooms to open up to the atrium, while square openings promote natural ventilation and places emphasis on the 'house within a house' theme.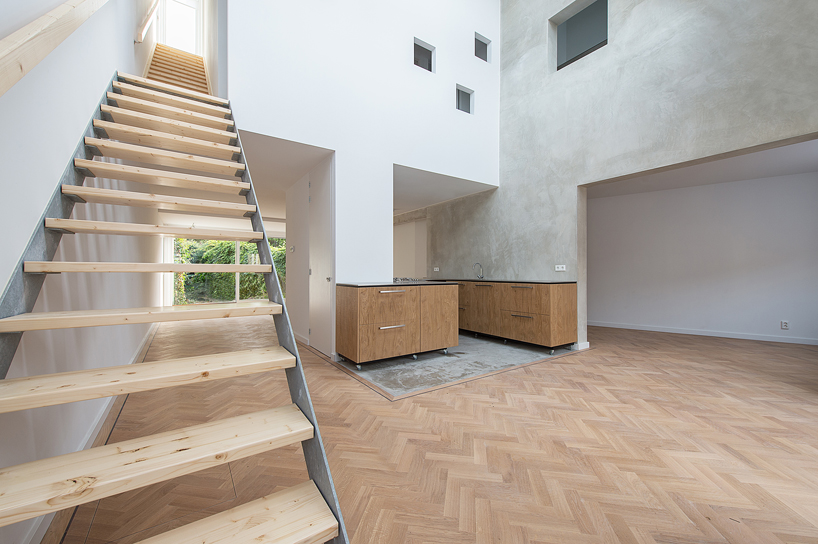 the kitchen sits at the ground floor, facing the garden outside with bespoke counters mounted on wheels
a steel staircase located on the side spans the two floors and brings the residence together. the architects wanted to create a refined yet unfinished aesthetic by exploring the use of materials. the existing ground floor of wood has been sanded down and oiled in a lighter color. for the kitchen, exposed concrete complements the custom-made movable kitchen unit crafted in oak with a stainless steel surface. meanwhile, the roof structure is left 'unfinished' through the use of exposed beams and oiled finnish pinewood floorboards.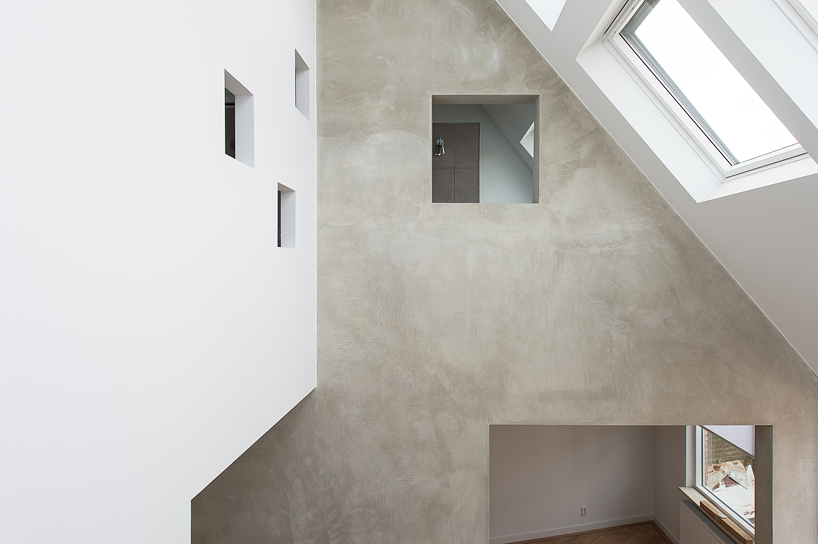 the large skylights enable a constant stream of light to enter into the core of the atrium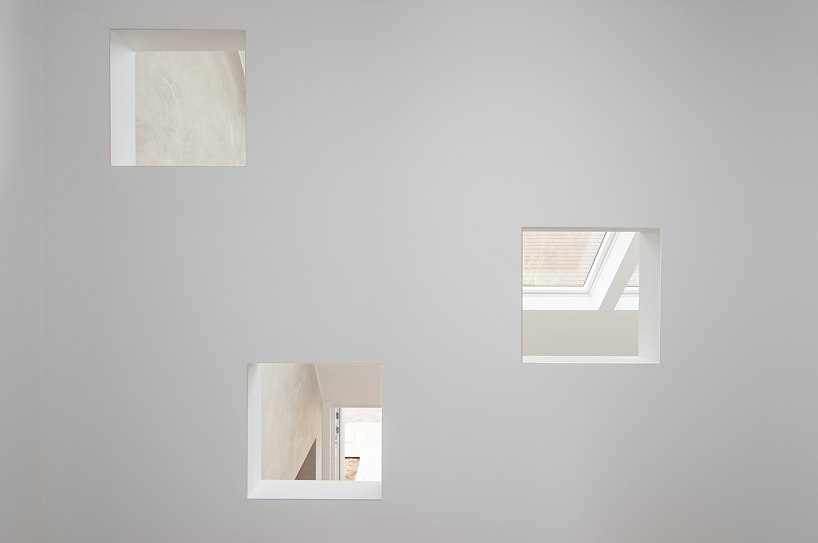 the aim was to explore an inventive use of space to ensure a level of comfort surpassing the original home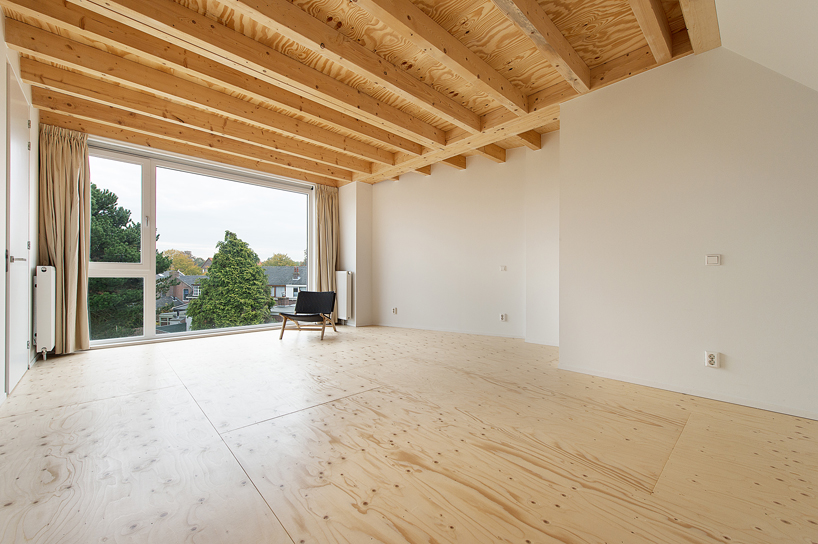 the home previously was left in a dilapidated state

natural materials have been juxtaposed against concrete and plaster to enhance a warm living environment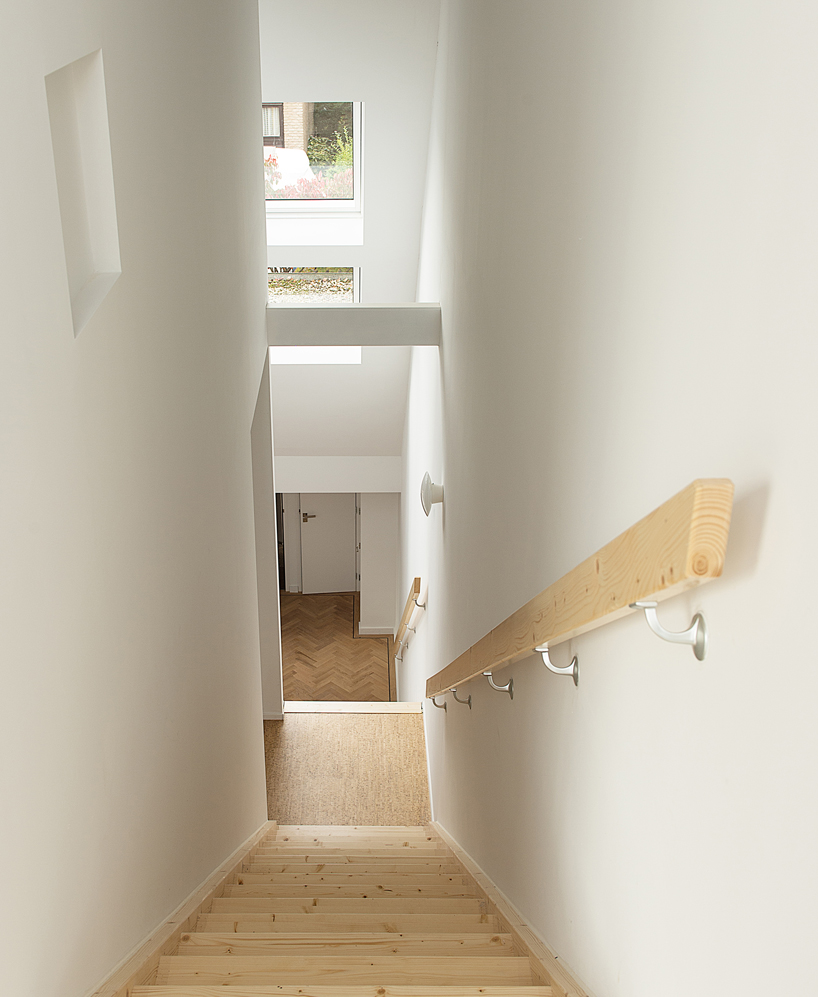 the steep incline of the rooftop structure and attic windows added an extra 40 sqm of space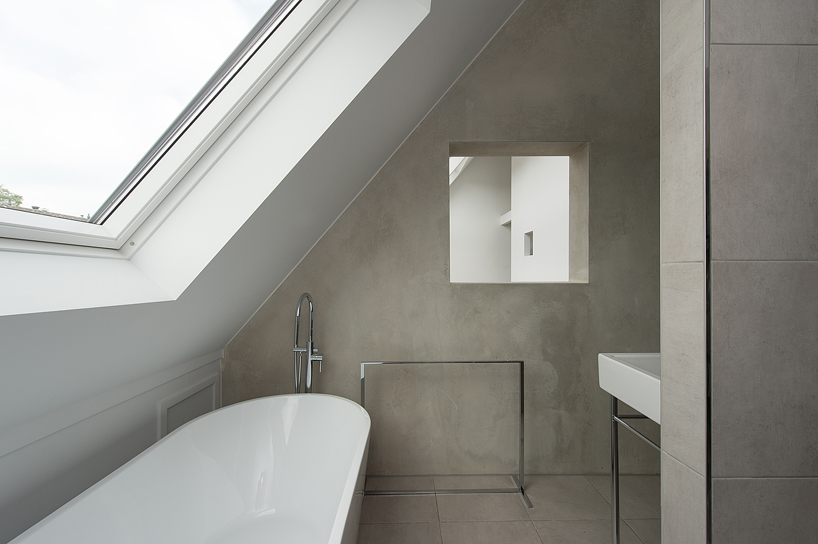 the renovation was designed with sustainability as one of the main influences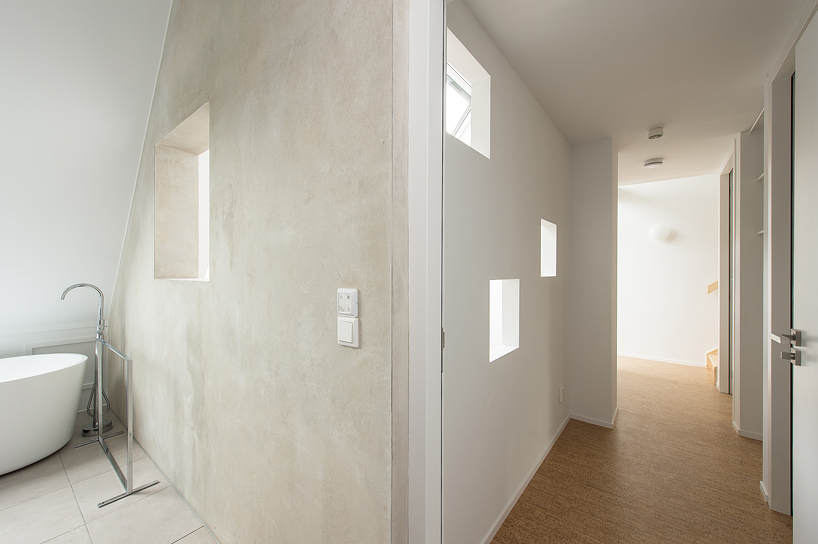 the load bearing wall in the living room was finished with a concrete plaster and on the first floor a cork floor is used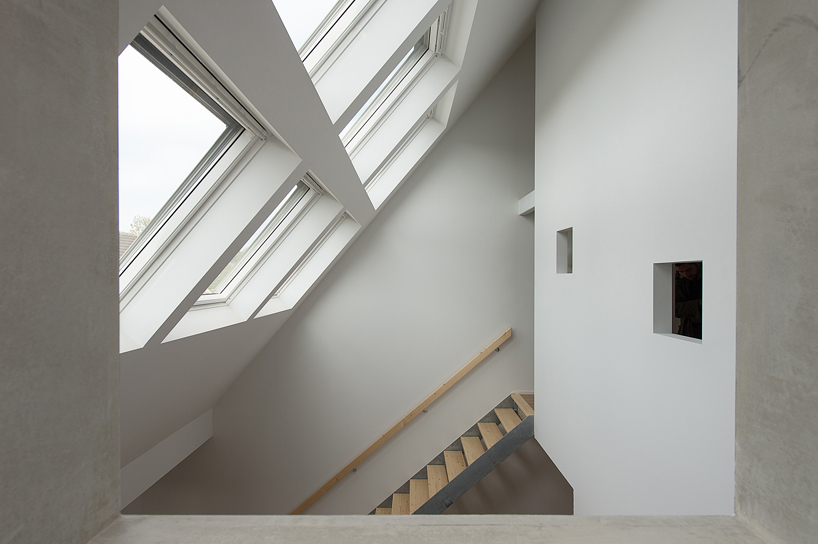 the square openings influence the flow of air into the rooms