the kultupalast concert hall celebrated its re-opening in dresden, germany after being overhauled and refurbished by gmp architekten since winning the competition back in 2009. the result sees the listed building being renovated with the addition of a new extension hosting the concert hall with 1,800 seats. the dynamic space will be the home for the dresden philharmonic orchestra where the architecture of the hall itself, follows a 'vineyard' model illustrated in the terraced seating that follows the hexagonal layout.

all images © christian gahl / gmp architects
gmp architekten approached the ambitious project based on staying true to the historic identity of the venue. while the exterior was restored to its original design dating from 1969, the spatial organization and circulation of the interior were redefined. the concept to create a 'cultural palace' by combining culture, education, and entertainment, which will ensure that the venue is much frequented by quite different user groups. three main access points lead to the three main programs; the 'herkuleskeule' cabaret venue is located beneath the concert hall which, in the two upper storeys, is surrounded by the rooms of the library. the interior design of these rooms features a simple, minimalist choice of materials, and furnishings that have been specially designed by gmp. the red color of the textile surfaces was adopted from the original building and replicated as a leitmotif in all main functional areas.

the concert organ, with its 55 registers, is unique in Dresden, and particularly suitable for the symphony repertoire
at the heart of the expansive concert hall lies the concert organ, with its 55 registers, is unique in dresden. a warm and transparent interior tone was set to support the darker sound of the dresden philharmonic orchestra. with the opening of the concert hall, the architects hope it will evolve into an open open venue of culture and knowledge, and a place of informal civic encounters and communication which continues the lively tradition of the building.

the concert hall follows the 'vineyard' model, with terraced seating that fits with the geometry of the hexagonal
arrangement of the approved layout

there are three entrances into the building

 The red color of the textile surfaces is adopted from the original building and replicated as a leitmotif in all main
functional areas

the scheme combine culture, education, and entertainment in order to attract an audience of different ages

the designtakes account of its central location between altmarkt, schloss, and neumarkt, providing an all-round
orientation with direct access from all three main facades
project info:
international competition 2009: 1st prize
design: meinhard von gerkan and stephan schütz with nicolas pomränke
project management: competition clemens kampermann
competition design: verena coburger
project management: christian hellmund
design team: clemens ahlgrimm, roman bender, stephanie brendel, verena coburger, ivanka perkovic, annette löber, anna liesicke, ursula köper, tiago henriques, laia caparo, julius hüpeden, patrick mach- nacki, giuseppina orto, michael scholz, rené wiegand, dörte groß, florian illenberger, laura warskulat (student), ralitsa bikova (student), robin lauritzen (student), jessika krebs (student)
site supervision gmp: bernd adolf, in cooperation with phase 8
structural design: professor pfeifer and partner partgmbb, structural engineers, cottbus
building physics: building and room acoustics peutz bv, mook, the netherlands
ada acoustic design ahnert, prof. dr.-ing. habil. w. ahnert, berlin
fire protection: hhpberlin ingenieure für brandschutz gmbh, berlin
stage technology: theapro, theater projekte daberto + kollegen planungsgesellschaft mbh, munich services engineering
planungsgruppe m+m ag, dresden (up to design phase 3) consortium of ib rathenow bps and solares bauen gmbh (from design phase 5)
lighting design: conceptlicht gmbh, traunreut
client: kid kommunales immobilienmanagement dresden gmbh & co kg
construction period: 2013–2017
gfa: 37,062 m2
concert hall, dresdner philharmonie: 1,750 seats, incl. 18 wheelchair places
cabaret hall, "die herkuleskeule": 240 seats, incl. 2 wheelchair places
central library: 5,463 m2
Save
Save
Save
Save
Save
Save
nov 02, 2017
nov 02, 2017
nov 01, 2017
nov 01, 2017
oct 12, 2017
oct 12, 2017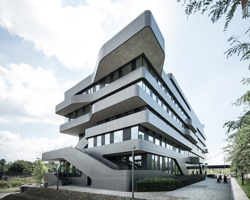 sep 29, 2017
sep 29, 2017
sep 25, 2017
sep 25, 2017
sep 19, 2017
sep 19, 2017
feb 01, 2017
feb 01, 2017
jun 06, 2016
jun 06, 2016
jun 17, 2015
jun 17, 2015
sep 20, 2014
sep 20, 2014
jul 03, 2014
jul 03, 2014
jun 05, 2014
jun 05, 2014