google has revealed the first images of its planned london headquarters — a vast 11-storey building that has been collaboratively designed by heatherwick studio and bjarke ingels group. the king's cross campus, which will be the first wholly owned and designed google building outside of the united states, would comprise more than 1 million square feet, with google occupying 65% of the floor area. google has submitted an application for planning permission to camden council, with construction expected to get underway in 2018.

the scheme will be the first wholly owned and designed google building outside the US
conceived by heatherwick studio and bjarke ingels group, the purpose-built structure will be combined with google's current building at 6 pancras square and a third building to create a campus with the potential to house 7,000 employees. the scheme will feature a 'natural' theme, with all materials sourced through google's healthy materials program. the project's planning application indicates that the complex will also house an indoor basketball court and a swimming pool. the building will be topped with an expansive roof garden.

the vast structure comprises more than 1 million square feet
'as my home and the home of my studio for more than 15 years, I have a close relationship with king's cross,' explains thomas heatherwick. 'the area is a fascinating collision of diverse building types and spaces and I can't help but love this mix of massive railway stations, roads, canals and other infrastructure all layered up into the most connected point in london. influenced by these surroundings, we have treated this new building for google like a piece of infrastructure too, made from a family of interchangeable elements which ensure that the building and its workspace will stay flexible for years to come.'

the 11-storey building will feature a 'natural' theme
'our design for the new google campus at king's cross is rooted in the local character of the area, taking advantage of the contextually defined building envelope while creating continuously cascading work environments that will connect googlers across multiple floors,' adds bjarke ingels, joint architect of the new building. 'by opening up the ground floor and activating the roofscape, the light and airy workspaces are sandwiched between the terraced gardens on the roof – and market halls, auditoria and shops on the ground.'

a range of different working environments will be available to staff
'we are excited to be able to bring our london googlers together in one campus, with a new purpose-built building that we've developed from the ground up,' says google's director of real estate & construction, joe borrett. 'our offices and facilities play a key part in shaping the google culture, which is one of the reasons we are known for being amongst the best places to work in the industry.'

the vast campus is situated in close proximity to london's king's cross railway station
heatherwick studio and bjarke ingels group are also collaborating on the design of google's charleston east campus in california, which was approved by local authorities earlier this year. see designboom's coverage of the project here.
Save
Save
Save
Save
Save
Save
Save
Save
sep 28, 2017
sep 28, 2017
sep 17, 2017
sep 17, 2017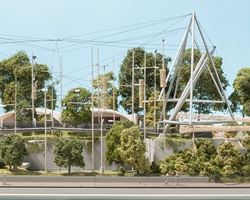 sep 13, 2017
sep 13, 2017
sep 12, 2017
sep 12, 2017
sep 10, 2017
sep 10, 2017
sep 06, 2017
sep 06, 2017
oct 18, 2017
oct 18, 2017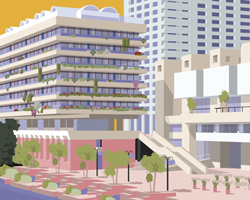 oct 16, 2017
oct 16, 2017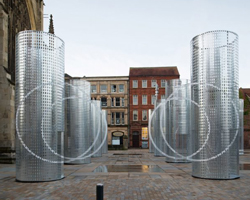 oct 11, 2017
oct 11, 2017
oct 19, 2017
oct 19, 2017
oct 03, 2017
oct 03, 2017
sep 28, 2017
sep 28, 2017
google
(73 articles)
aug 11, 2017
aug 11, 2017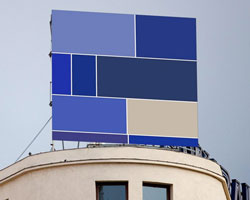 jul 26, 2017
jul 26, 2017
jul 21, 2017
jul 21, 2017
oct 12, 2017
oct 12, 2017
sep 15, 2017
sep 15, 2017
aug 14, 2017
aug 14, 2017