grand paris express is network of public transit lines to be realized in the area surrounding the french capital. the development includes four new routes, plus the extension of existing metro lines 11 and 14. nine of the project's 68 new stations have been labelled 'emblematic', meaning that they play a particularly important role in the overall masterplan. these nine nodes have been designed by some of the world's most influential architects, including bjarke ingels, kengo kuma, and dominique perrault.

gare villejuif institut gustave-roussy (lines 14 and 15 south) by dominique perrault architecture
image © dominique perrault architecture / société du grand paris
main image © BIG / silvio d'ascia / société du grand paris
the ambitious scheme is being organized by the société du grand paris (SGP), a public agency overseen by the french government. each new station has been designed to reflect 'a bold and original vision of the city', with an individual concept that offers its own sense of identity. the SGP has most recently appointed bjarke ingels group (BIG) to develop plans for the pont-de-bondy station, alongside local firm silvio d'ascia architecture. BIG's looping design reaches out to connect the surrounding urban fabric, not only forming a new bridge across l'ourcq canal, but also providing access to the station from, and beneath, the existing crossing.

gare le bourget RER (lines 16 and 17) by elizabeth de portzamparc
image © elizabeth de portzamparc / société du grand paris
see more of the project on designboom here
other stations include gare saint-denis pleyel, a building conceived by japanese architect kengo kuma as an extension of the surrounding public space. to emphasize the context of the structure, steel frames that evoke rail tracks are used in the building's curtain walls. miralles tagliabue (EMBT), along with local architects bordas+peiro, will complete gare clichy-montfermeil — a project distinguished by a colorful and geometrically dynamic canopy, which continues as the walls of a sunken atrium leading to the train platforms four storeys below.

gare clichy-montfermeil (line 16) by EMBT with bordas + peiro architecte
image © agence miralles tagliabue EMBT / société du grand paris
see more of the project on designboom here
'significant urban projects will emerge along this transport route: new neighborhoods with an array of features including housing, economic activities, university centers and cultural facilities – especially around the strategic, structural points provided by the stations,' explains the société du grand paris. 'the idea is to enable business clusters to take root while rebalancing the paris region, opening it up to its more remote, isolated areas.'

gare noisy – champs (line 15 couth) by agence duthilleul and arep
image © jean-marie duthilleul / société du grand paris

gare saint-denis pleyel (lines 15, 16, and 17) by kengo kuma & associates
image © kengo kuma & associates / société du grand paris
see more of the project on designboom here
grand paris express, a metro for the 21st century
video courtesy of société du grand paris

the planned grand paris express network
Save
Save
Save
Save
Save
Save
Save
Save
Save
Save
Save
Save
Save
Save
oct 26, 2017
oct 26, 2017
oct 25, 2017
oct 25, 2017
oct 11, 2017
oct 11, 2017
oct 03, 2017
oct 03, 2017
sep 30, 2017
sep 30, 2017
sep 29, 2017
sep 29, 2017
oct 19, 2017
oct 19, 2017
oct 03, 2017
oct 03, 2017
sep 28, 2017
sep 28, 2017
sep 27, 2017
sep 27, 2017
aug 30, 2017
aug 30, 2017
aug 28, 2017
aug 28, 2017
oct 30, 2015
oct 30, 2015
mar 23, 2015
mar 23, 2015
oct 10, 2014
oct 10, 2014
oct 08, 2014
oct 08, 2014
oct 25, 2017
oct 25, 2017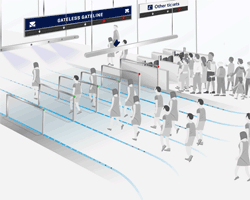 oct 04, 2017
oct 04, 2017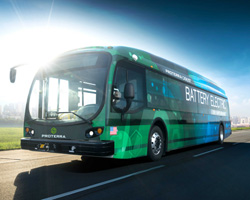 sep 25, 2017
sep 25, 2017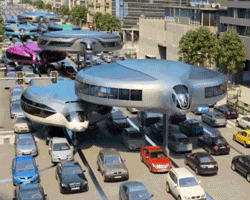 aug 24, 2017
aug 24, 2017
jul 16, 2017
jul 16, 2017
jul 13, 2017
jul 13, 2017