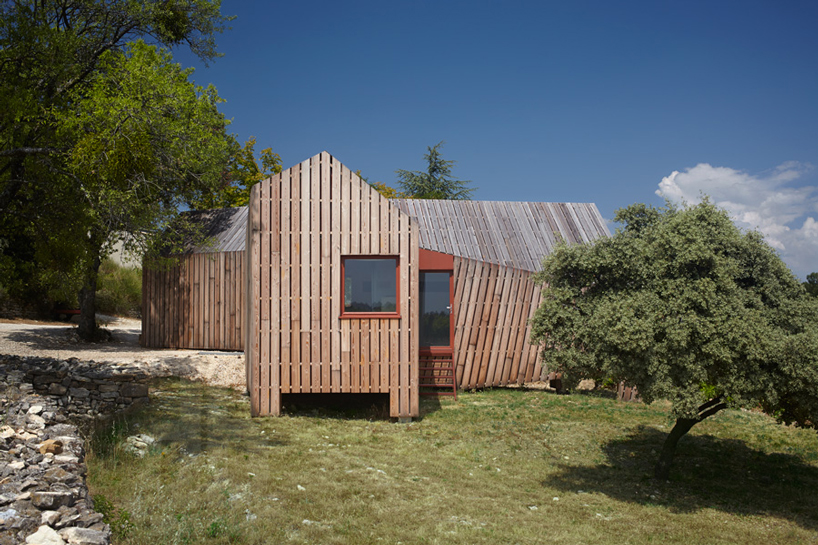 jun 13, 2014
h2o architects organizes wood volumes at la cabotte in southern france
h2o architects organizes wood volumes at la cabotte in southern france
photo by julien attard
all images courtesy of h2o architects
a small wooden structure has been completed in order to complement 'la cabotte', a vineyard on a hillside in southern france. designed by h2o architects, the structure is distinguished by its carefully arranged exterior wood patterning, and unites a tasting room for visitors, an office for the wine growers, and bathroom services. the design formally communicates the three separate program elements, each occupying a separate piece of the star shaped plan. internally, a primary view is framed toward the vineyards and mont ventoux beyond.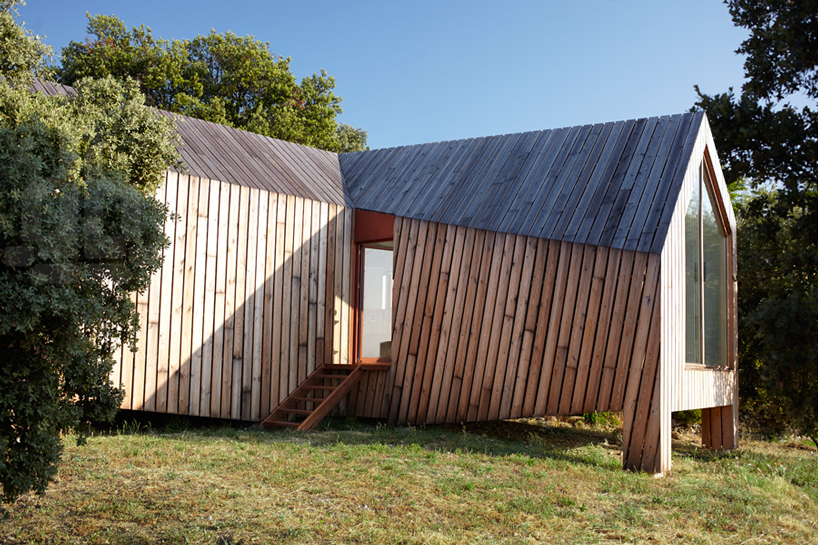 dissimilar external wood patterning distinguishes each volume
photo by julien attard
each volume's gable roof has a unique angle, creating an irregular exterior form and individuated interior spaces. the structure's geometry negotiates the sloping landscape with posts on two of the blocks at their corners.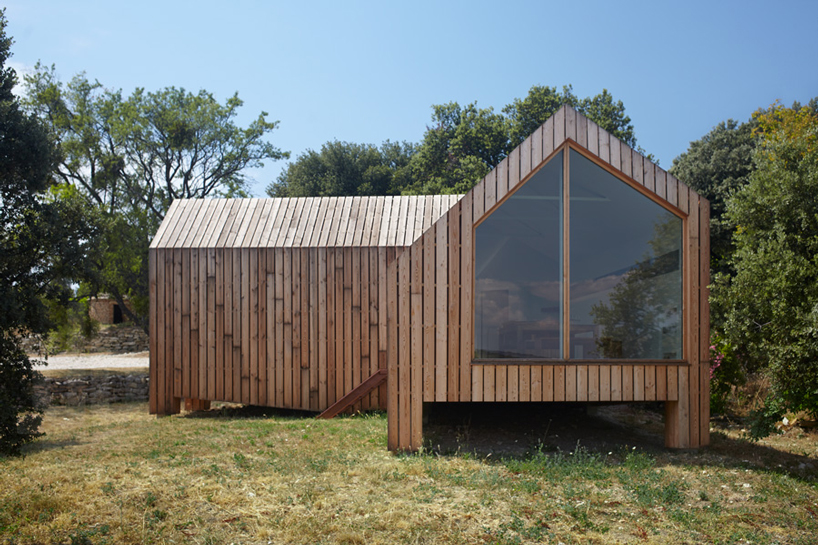 'feet' at the corners of the building form negotiate the hillside landscape
photo by julien attard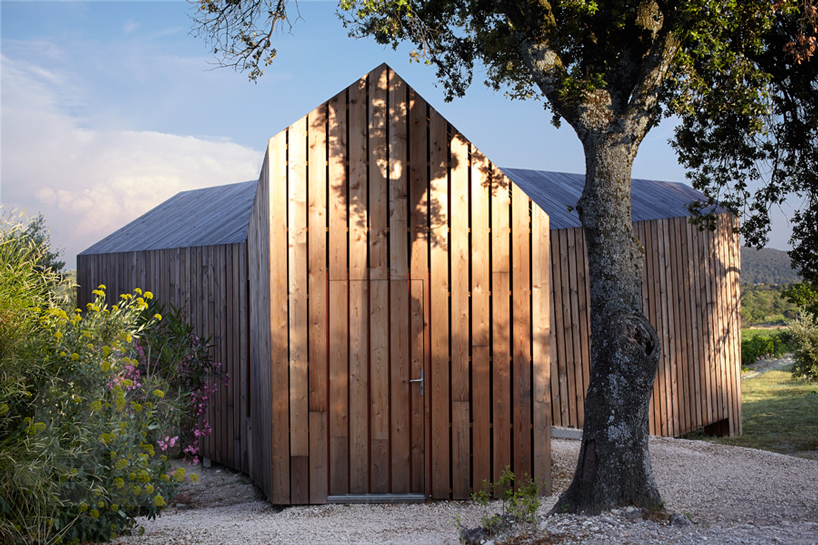 an exterior door's presence is minimized, as it follows the same wood board patterning as the wall
photo by julien attard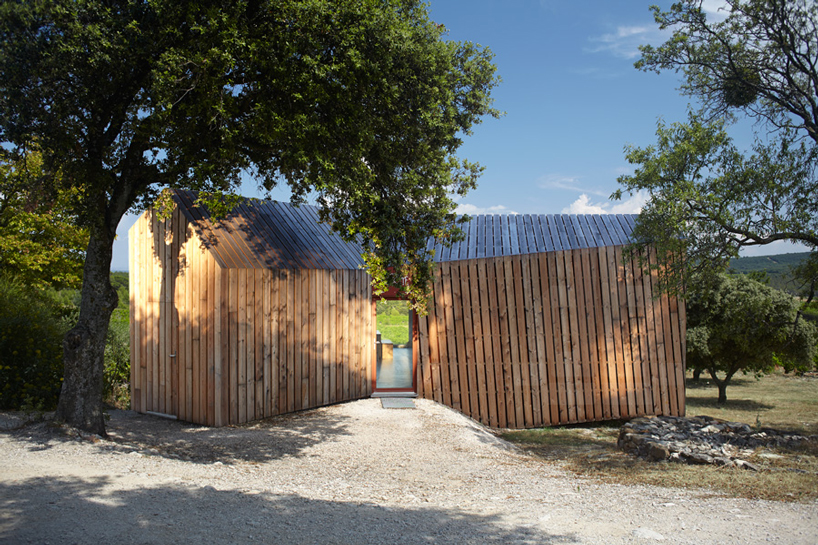 the main entry accesses the heart of the facility
photo by julien attard
the primary view is oriented toward the vineyards and mont ventoux beyond
photo by julien attard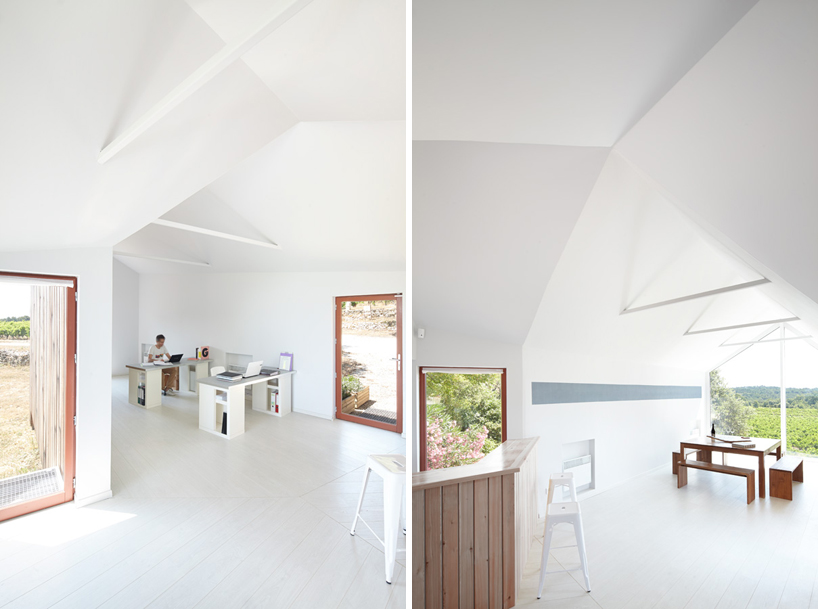 (left): an office for the wine growers
(right): a tasting room for visitors
photos by julien attard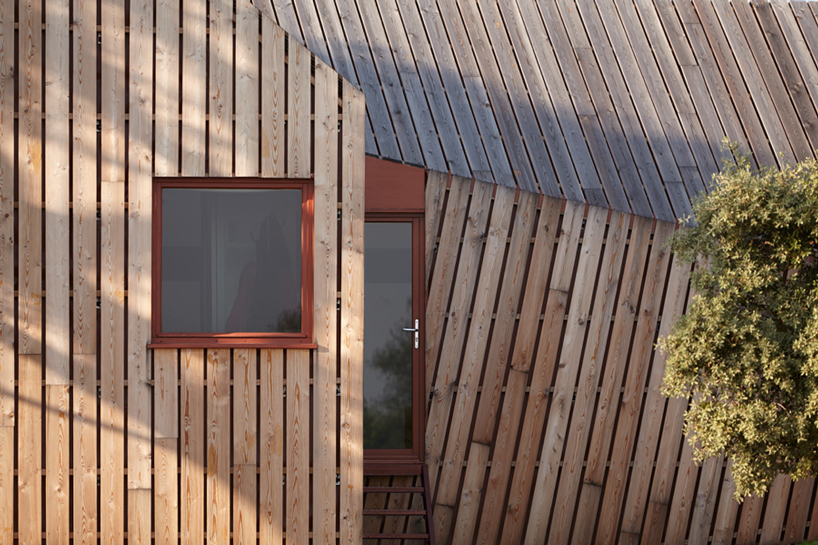 photo by julien attard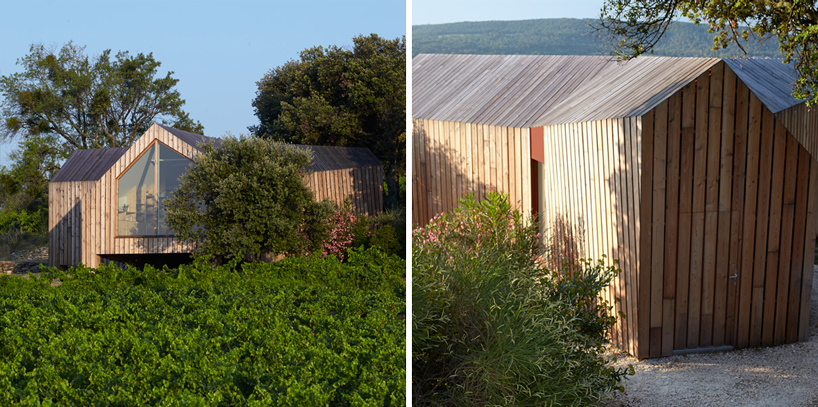 photos by julien attard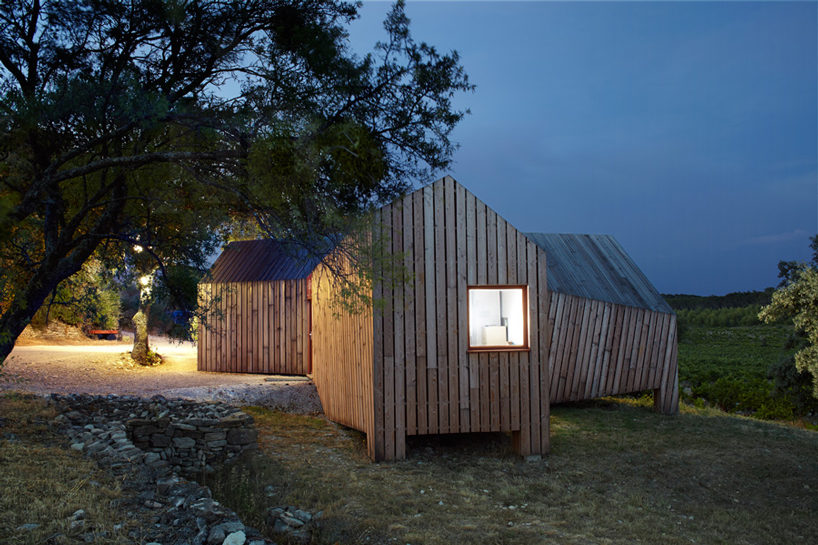 photo by julien attard
project info:
location: mondragon, drôme (26), france
completed: december 2013
client: private, la cabotte
construction type: wood frame
area: 58 sqm
construction cost: 110,000 €HT
lead architect: h2o architectes
quantity surveyor: cabinet virtz
local architect: nicolas rappez
photography: julien attard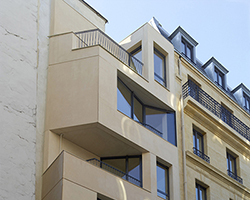 aug 18, 2013
aug 18, 2013
oct 23, 2012
oct 23, 2012
dec 10, 2009
dec 10, 2009