'more and more people in the planet are in search for a decent place to live and the conditions to achieve it are becoming tougher and tougher by the hour,' stated alejandro aravena when announcing the theme for the 2016 venice architecture biennale. by shining a light on lesser known projects from around the world, the exhibition — titled 'reporting from the front' — fostered a renewed interest in vernacular building techniques. 'there are several battles that need to be won and several frontiers that need to be expanded in order to improve the quality of the built environment, and consequently people's quality of life,' continued the chilean architect.
picking up where aravena left off, a new book edited by sandra piesik carries the flag for vernacular architecture, and considers how local resources can be used sustainably to protect our planet and its fragile ecosystems.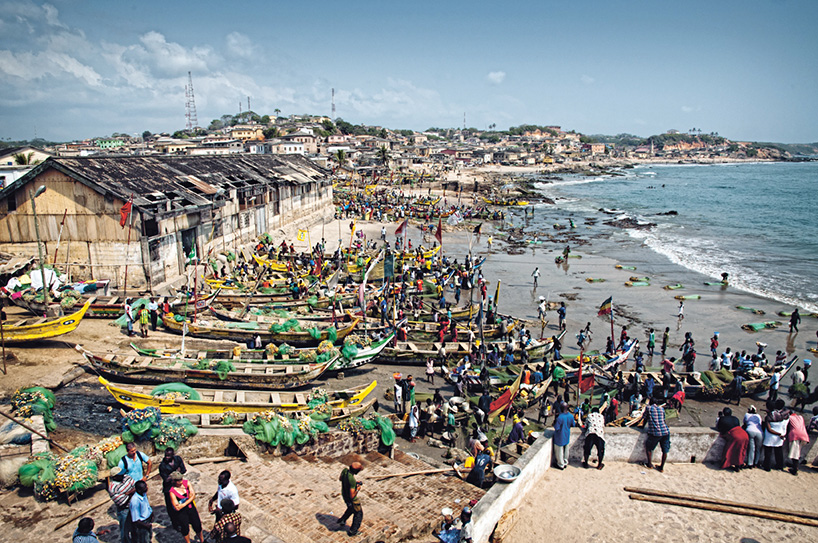 cape coast beach, west africa: modern buildings of sand-cement blocks, glass and corrugated metal coverings are slowly superseding vernacular precedents | image © raquel carbonell/age fotostock/superstock
titled HABITAT: vernacular architecture for a changing planet, the large format publication is the culmination of years of specialist research. rather than by geographic location, the book is organized by the world's five major climate zones, covering polar, temperate, tropical, desert, and continental climates from more than 80 countries.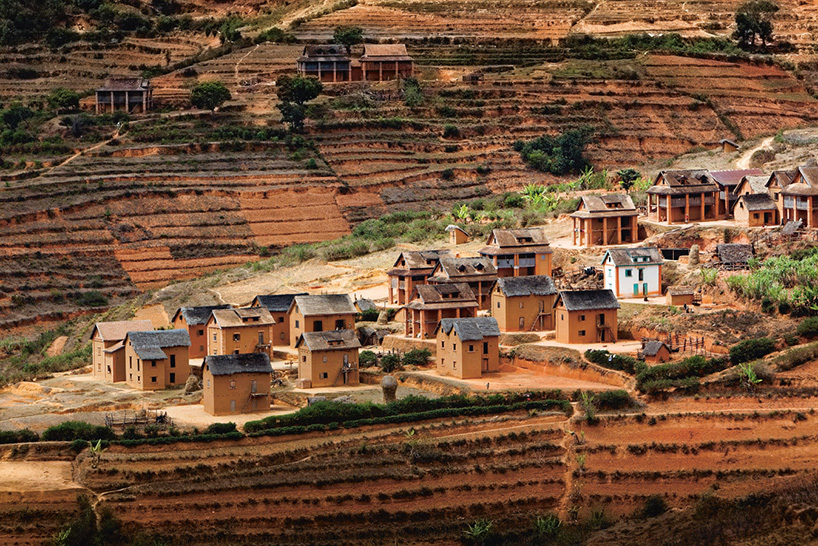 village houses set in the landscape of madagascar's central highlands represent the regions' more humble built expression | image © bernd bieder/imageBROKER/superstock
'climate change is the biggest challenge facing our planet,' says the publication. 'there has never been a more important time to understand how to make the best use of local natural resources and to produce buildings that connect to ecosystems and livelihoods and do not rely on stripping the environment or transporting materials across the globe.'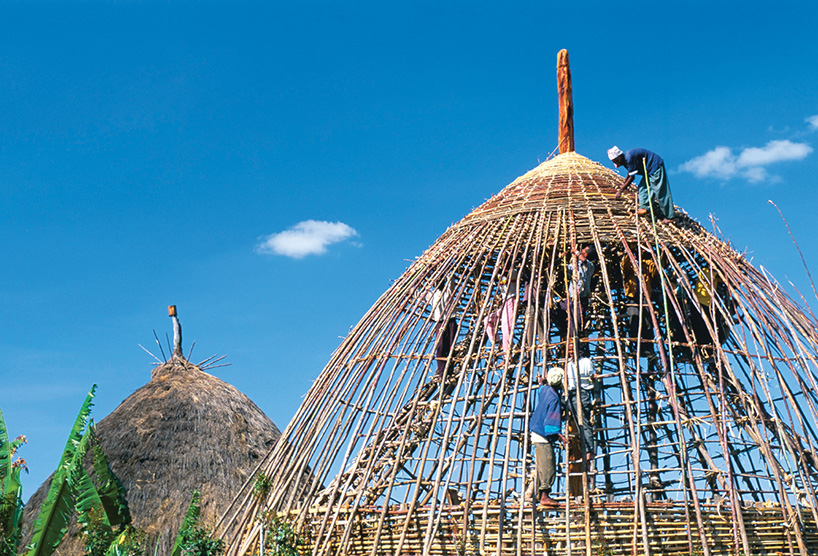 building a hut using vernacular traditions, shoa province, ethiopia
image by robert harding/superstock
to examine what contemporary architecture and design can learn from traditional craft, HABITAT brings together an international team of leading experts across a diverse range of disciplines. contextual essays discuss issues ranging from climatology to anthropology and economics, while specially commissioned maps and info-graphics complement more than 1,000 illustrations. the book not only reveals how various cultures have adapted to their environment to make the best use of indigenous materials, but also stresses the importance of preserving these techniques before it is too late.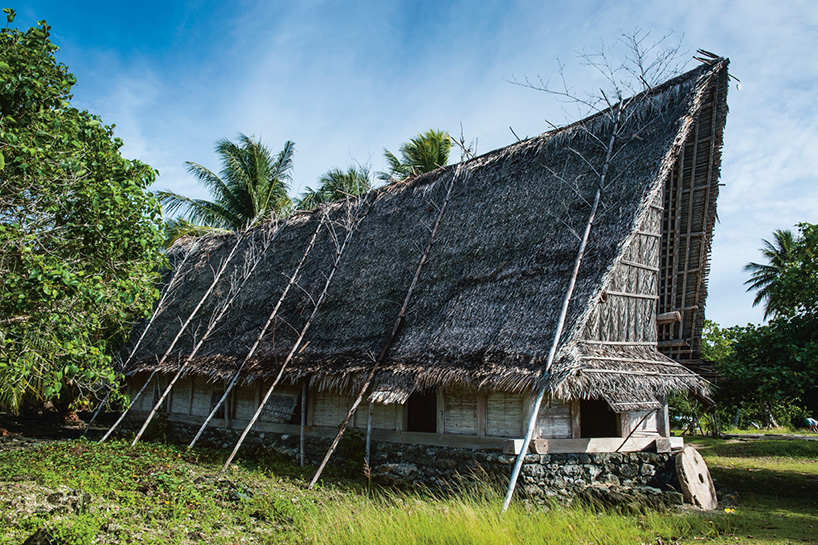 traditional closed-sided, thatched roof sacred houses such as this example in yap island, micronesia, have become increasingly rare | image © michael runkel/robert harding/superstock
from bamboo garden pavilions in china to mud dwellings in mali, HABITAT shows how a wide and diverse range of indigenous materials can be used to build innovative and sustainable structures. in a rapidly changing world, the publication celebrates humankind's resilience and ingenuity, and serves as a relevant and thorough source of information and inspiration.

construction of sabla: the palm-leaf shelters in the middle east. constructions built of date palm have been in use for around 7,000–8,000 years. sabla: the palm-leaf shelters was conceived as a contemporary, modular gridshell construction that offers an example of how traditional technologies can be adapted for use today, and scaled up or down to provide for a variety of applications in over 46 countries of the united arab emirates | image © dr sandra piesik
sandra piesik has been a panelist in brussels as part of G-STIC 2017 (global science, technology & innovation conference), and will be speaking about 'greening the city' in milan on october 30, 2017 as part of the climate innovation summit organized by climate-KIC.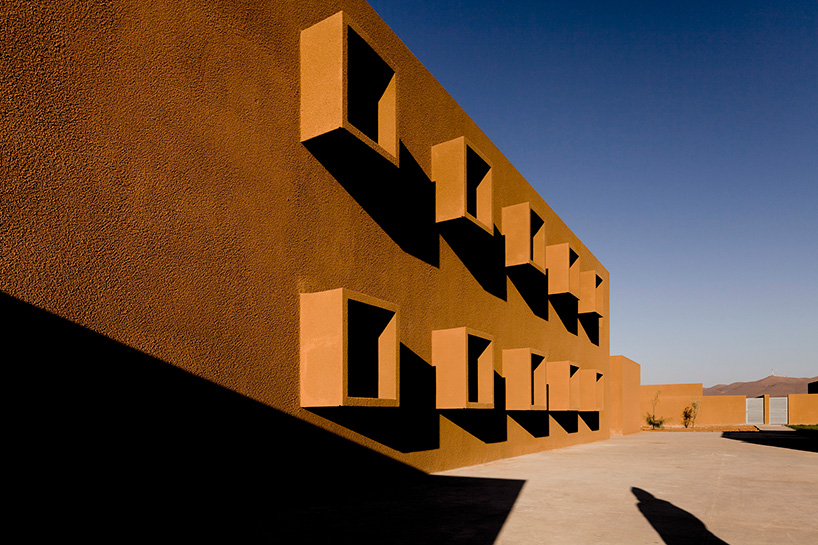 technology school of guelmim, morocco. organized along a north–south axis created by a formal pathway that is partly covered, the various buildings are arranged in a series of L-shaped forms or indoor gardens | image by fernando guerra – FG+SG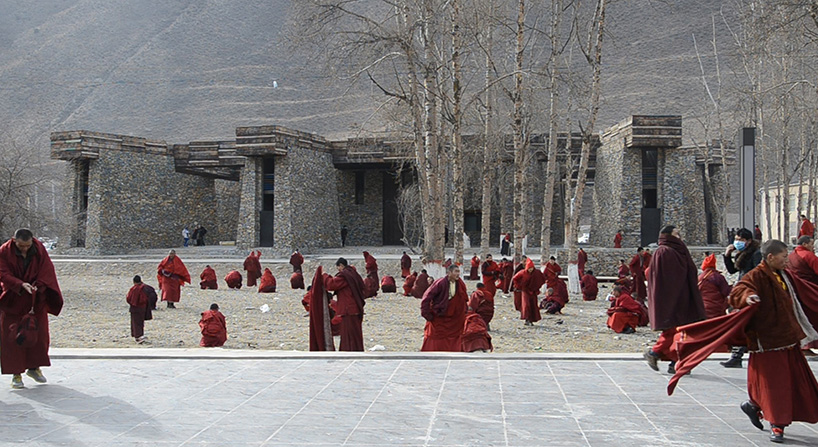 tibet jianamani visitor centre
image © li brian zhang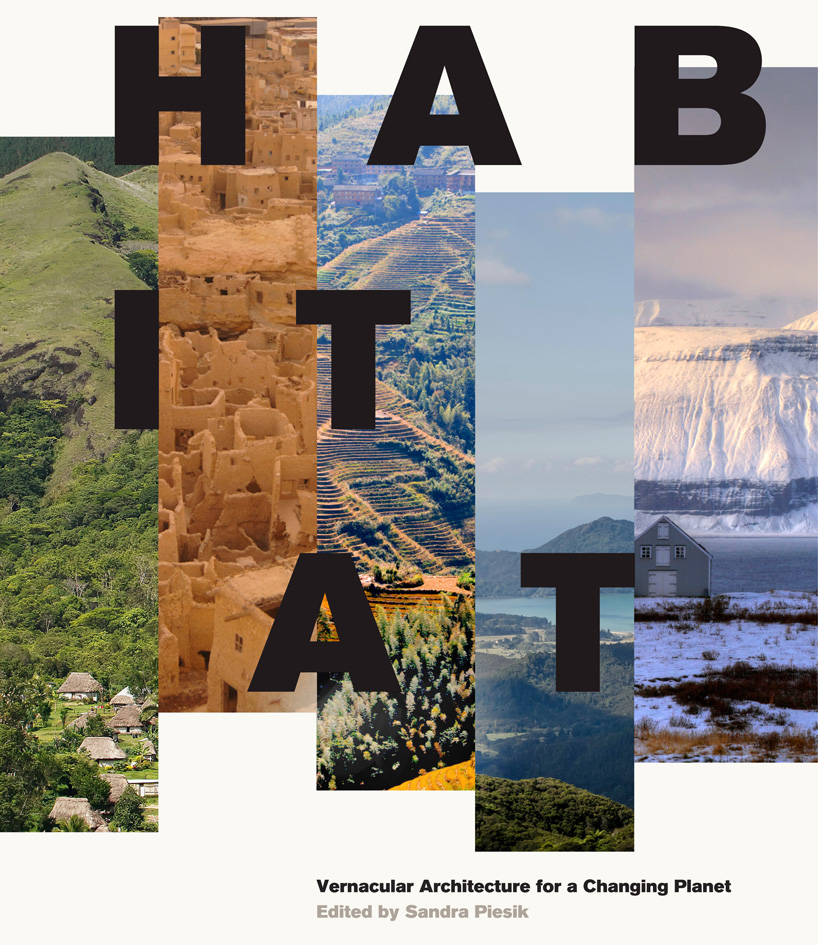 HABITAT: vernacular architecture for a changing planet, edited by sandra piesik,
published by abrams books (northern american edition); october 31, 2017, price: $150.00
HABITAT is being published in four other countries by four different publishers:
thames & hudson (UK), flammarion (france), edition DETAIL (germany), and blume (spain)
banner image: distinctive for its cylindrical form the tulou vernacular in coastal southern china is a carefully composed response to the subtropical monsoon climate. an entire extended family can be accommodated in the fortress-like structure, which is oriented towards the central public space. image by yuanhang luo
Save
Save
Save
Save
Save
Save
Save
Save
Save
Save
Save
Save
Save
Save
Save
Save
Save
Save
jul 07, 2020
jul 07, 2020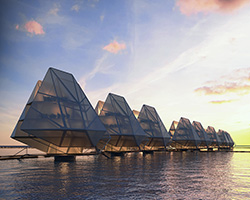 jun 22, 2020
jun 22, 2020
jun 06, 2020
jun 06, 2020
may 28, 2020
may 28, 2020
mar 31, 2020
mar 31, 2020
mar 29, 2020
mar 29, 2020
dec 24, 2017
dec 24, 2017
mar 27, 2015
mar 27, 2015
a diverse digital database that acts as a valuable guide in gaining insight and information about a product directly from the manufacturer, and serves as a rich reference point in developing a project or scheme.