after 13 years, the bahá'í temple of south america — the last of eight continental houses of worship commissioned by the bahá'í community — has been completed. designed by hariri pontarini architects, the structure is set within the foothills of the andes mountains, bordering the metropolis of santiago, chile. the primary challenge for the architects was to create a setting that would be welcoming to people of all faiths and cultures. 'the aim was to achieve an interplay of contradictions: stillness and movement, simplicity and complexity, intimacy and monumentality; a solid structure capable of dissolving in light,' explains the design team.
siamak hariri: how do you build a sacred space?
video courtesy of TED
in response, hariri pontarini architects used different qualities of light to guide the design process. 'inspiration was drawn from a myriad of sources,' say the architects. 'the magic of dappled sunshine beneath a canopy of trees, the interwoven strands of japanese bamboo baskets, and the fragmentation of shattered glass.' the scheme was extensively developed through hand sketches, physical models, and digital technology. siamak hariri, founding partner of hariri pontarini architects, explains the design process in more detail in the new TED video above.

the temple borders the metropolis of santiago — chile's capital and largest city
image by hariri pontarini architects (main image by sebastián wilson león)
after a thorough research of appropriate cladding techniques, two specific materials were eventually chosen: translucent marble from the portuguese estremoz quarries for the interior layer, and cast-glass panels for the exterior. in total, 1,129 unique pieces of both flat and curved cast-glass pieces were developed, produced, and assembled to create each of the building's nine identical 'wings'. hundreds of individually engineered steel members and nodal connections make up the temple's super structure.

cast-glass panels have been used for the building's exterior
image by sebastián wilson león
during the day — as a result of the materials used — the temple reflects the region's climate and seasonal coloration. by night, the structure allows light generated from within to cast a soft glow against the surrounding mountains.

the structure comprises nine identical 'wings'
image by sebastián wilson león
the eight bahá'í temples around the world not only serve as centers of worship, but also seek to stand as expressions of technological and architectural excellence. 'the temple is more than just a story of complex design, innovation, and construction,' says hariri pontarini architects. 'it is the embodiment of a community's aspirations to create a place for contemplation, mediation, and prayer for future generations.' see designboom's previous coverage of the project here.

the place of worship becomes infused with a wide range of seasonal colors
image by guy wenborne

translucent marble has been used for the temple's interior layer
image by hariri pontarini architects

the building has been designed to be welcoming to people of all faiths and cultures
image by hariri pontarini architects

the temple is the last of eight continental houses of worship commissioned by the bahá'í community
image by guy wenborne

the nine sculptural wings are united at the structure's peak
image by sebastián wilson león

looking upwards at the impressive canopy
image by ian david

the scheme is set within the foothills of the andes mountains
image by hariri pontarini architects

the super structure comprises of hundreds of individually engineered steel members
image by guy wenborne

original conceptual sketch by siamak hariri, founding partner at hariri pontarini architects
project info:
title: bahá'í temple of south america
client: the national spiritual assembly of the bahá'ís of chile
location: arboretum sur 11,000, peñalolen, santiago, chile
concept design: 2003-2004
schematic design: 2004
design development: 2005-2006
construction documents: 2007-2009
site development: 2011-2012
construction: 2012 – 2016
project completion: october 2016
project team
architect: hariri pontarini architects
partner-in-charge: siamak hariri
project manager: doron meinhard
project architect: justin huang ford
project team: michael boxer, george simionopoulos, tiago masrour, tahirih viveros, jin-yi mcmillen, jaegap chung, adriana balen, mehrdad tavakkolian, donald peters, jimmy farrington, john cook
project management: desarrolllo y construccion del templo bahá'í de sudamerica ltda.
superstructure and cladding: gartner steel and glass GmbH
glass casting: jeff goodman studio and CGD glass
stone fabrication: EDM
subconsultants
local architect: benkal y larrain arquitectos
landscape architect: juan grimm
structural consultants: simpson gumpertz & heger, halcrow yolles, EXP, patricio bertholet m.
cladding consultants: simpson gumpertz & heger
mechanical, electrical, plumbing, HVAC consultants: MMM group, videla & asociados, the OPS group
lighting consultant: isometrix, limari lighting design ltda
acoustics: verónica wulf
building data
site area: 9.287 ha.
building footprint: 794 sqm
gross floor area: 2438 sqm
number of floors: 2+mezzanine
Save
Save
Save
Save
Save
Save
Save
Save
Save
Save
Save
Save
Save
Save
Save
Save
Save
Save
Save
Save
Save
Save
Save
Save
Save
Save
Save
jun 10, 2017
jun 10, 2017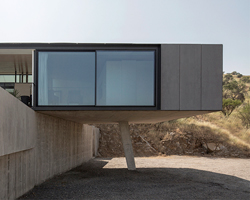 mar 16, 2017
mar 16, 2017
mar 12, 2017
mar 12, 2017
jul 21, 2017
jul 21, 2017
jul 10, 2017
jul 10, 2017
jul 10, 2017
jul 10, 2017
oct 08, 2016
oct 08, 2016
jul 19, 2013
jul 19, 2013