may 10, 2014
hello wood builds budapest butterfly pavilion for spring festival
hello wood builds budapest butterfly pavilion for spring festival
all images courtesy of hello wood
what would you do, if you found a giant butterfly in the middle of your hometown?
calling all architects and designers to their summer camp workshops, hello wood has created a central pavilion for the budapest spring festival. the 'butterfly house' is a large stage situated in the central park of the hungarian capital. the 300sqm area is covered by an atypical A-frame structure.  the designed is finished to look like the poplar admiral (limenitis populi), which is one of central europe's most exotic and special lepidoptera, and a sign of renewal after the long winter.

inside 'butterfly house', which is structured after the veins of lepidoptera wings
despite its appearance as a creature in flight, the venue is fixed in its location for the duration of the festival. due to the height of the structure,  it has been engineered to withstand strong winds blowing across the city. 20 tons of wood and 9 tons of concrete were used in its construction.
watch a time lapse video of construction of the 'butterfly house' by hello wood on vimeo

acrobats perform during the budapest spring festival
the large covered area supports a wide range of performers: from acrobatic and fashion shows to classical orchestras and vocal performances.

classical musicians play under the butterfly wings
in collaboration with architect gabor zoboki, hello wood produced a 16-foot-long (5m) installation that reads BUDAPEST. the work is place in one of the most significant plazas in the city, hero square. the structure is a popular place for tourists and locals alike to meet, hang out and take photos. as night it is illuminated with LEDs, adding the brightness of spring to the built environment.

budapest highlights hero square at night

BUDAPEST
watch the installation of budapest for the hungarian capital's spring festival 2014 by hello wood
red boxes announce the coming of spring and presence of the festival. within the frames 'budapest spring festival' is written in several languages including hungarian and  italian. these works were arlso created in collaboration with gabor zoboki.

symbols of spring and the festival are scattered throughout the city
project info:
1. the butterfly house
design: hello wood ltd (andras huszar, peter pozsar, david raday)
general contractor: hello wood ltd
partners: gabor majoros – politent ltd, jaf holz ungarn ltd, remmers, ivanka, holcim
architects: imre bodi, zsolt frikker, albert lencses
architectural visualisation: benjamin szilagyi
civil engineers: gabor csefalvay, gabor szaniszlo, dr. dezso hegyi, dr. miklos armuth
electrical engineer: szilveszter benke
fire engineer: karoly gombik dr (i-033/2012)
graphic design of the wings: balazs juhasz , visual artist
strategic partner of hello wood: design terminal
2., budapest-signature and the cube – installation
design: zoboki-demeter and associates architecs / hello wood ltd
general contractor: hello wood ltd
partners: jaf holz ungarn ltd, fagusz, remmers, philips (budapest-signature)
architects: andras huszar, peter pozsar, albert lencses, ilka demeny  
architectural visualisation: benjamin szilagyi
aug 15, 2017
aug 15, 2017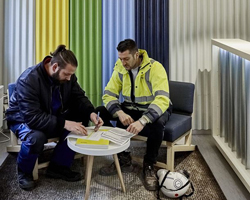 jul 13, 2017
jul 13, 2017
jul 08, 2017
jul 08, 2017
aug 15, 2017
aug 15, 2017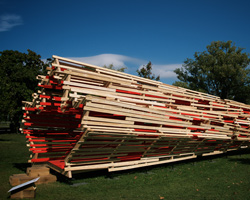 oct 30, 2016
oct 30, 2016
dec 23, 2015
dec 23, 2015