'hello wood', an educational architecture platform and design studio based in hungary, has completed 'project village' in csórompuszta near lake balaton, hungary. the tiny 'utopian' settlement experiments with wood construction methods to create a variety of installations. completed over three years, the village serves as a rural campus for the nomadic faculty of the studio. 

all photos by tamás bujnovszky
the village unfolds across a two-hectare area with magnificent views in the remote countryside and was designed by the architects to become slowly inhabited as it was completed. in its complete state, 'project village' includes community centers, hostels, kitchens, and collective gardens. the spaces facilitate a variety of programming including lectures, concerts and parties. electricity and water are provided through solar panels and a communal well.

the enclosed structures have one entrance with a large central courtyard
'as architects, we all have an idea of what the ideal village is like, but what makes this program interesting is that, once we are confronted with the actual needs of a community, constraints of the terrain, or the opinion of your neighbor, you need to be open to adapt,' said johanna muszbek, curator of project village. the seven individual projects collectively create an adaptive environment that furthers collaboration amongst architects.

the tents serve as more private spaces to sleep or be alone

the 'cloister house' provides a flexible communal space which can adapt to multiple needs

'cloister house'

'cloister house' nighttime view

'hello pizza' community kitchen invites community members to both cook and eat together

counters around the stove are at the same time both workspaces and dining tables

'cross section' takes the form of a tree-house shaded by the leaves of a nearby tree

the 'garden courtyard' invites users to work together and reflect upon the landscape

the 'wood tower' offers members views of the settlement from high above

the shape of the top of the tower alludes to the chimneys in csórompuszta

ed and act pavillion' provides a flexible space for communal activities such as art or yoga lessons

drone view of the settlement shows its remote setting
video of design studio participants
Save
Save
oct 03, 2017
oct 03, 2017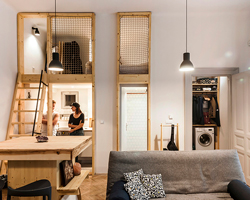 aug 20, 2017
aug 20, 2017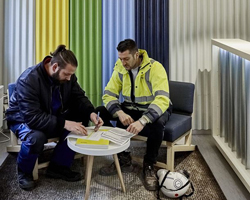 jul 13, 2017
jul 13, 2017
jul 08, 2017
jul 08, 2017
jun 18, 2017
jun 18, 2017
mar 19, 2017
mar 19, 2017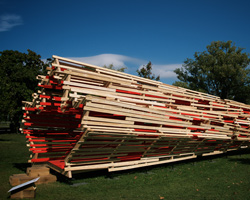 oct 30, 2016
oct 30, 2016
dec 23, 2015
dec 23, 2015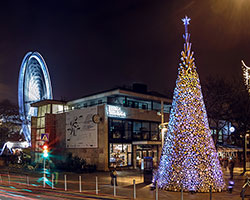 dec 20, 2014
dec 20, 2014
oct 23, 2017
oct 23, 2017
oct 20, 2017
oct 20, 2017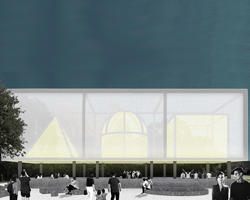 oct 20, 2017
oct 20, 2017