henning larsen architects has won an international design competition for a new 'iconic' skyscraper at the heart of manila, in the philippines. in winning the contest, the danish firm saw off competition from JDS architects and j. mayer h., among others. the 'ICONE tower' features a large public plaza with a canopy of trees, workspaces, restaurants, a civic center with exhibition spaces, and a public rooftop observatory. 'the tower is designed to set an example for how tall buildings should give back to cities and its people and how to revitalize an entire area,' say the architects.
claude godefroy explains henning larsen architects' design for ICONE tower
climbing to total height of 308 meters (1010 feet), henning larsen architects' design boasts a distinctive profile that seeks to redefine the city's skyline. 'we aimed to create a design that will be the benchmark of how a high-rise can give back,' says claude bøjer godefroy, partner and design director in henning larsen's hong kong office. 'the project is characterized by a high degree of responsibility, in relation to not only materials and production but also regarding positive, social spaces encouraging intimacy and community'.

all images and video courtesy of henning larsen / the bases conversion and development authority
at the tower's base, a public plaza — used for activities and social gatherings — incorporates a dense canopy of tall trees, designed to recreate the shade and shelter of a tropical filipino forest. the majority of the building will contain offices with natural light, social spaces, access to green terraces, and atriums for larger tenants. at its pinnacle, the tower includes a public observatory with spectacular views across the city.

the majority of the building will contain offices with ample natural light
designed in collaboration with landscape architects SLA and BuroHappold engineering, the tower was commissioned by the bases conversion and development authority (BCDA) to 'inspire and bring locals and tourists alike together.' 'this building represents a milestone for manila and the philippines,' adds bøjer godefroy. 'we aimed to make it a truly filipino building by understanding and integrating elements of filipino nature, culture and climate.'

the tower will include a public observatory with spectacular views across the city

'ICONE tower' features a large public plaza with a canopy of trees

the project is located at the heart of manila, philippines
Save
Save
Save
Save
Save
Save
Save
Save
Save
Save
aug 08, 2016
aug 08, 2016
jun 06, 2016
jun 06, 2016
mar 09, 2016
mar 09, 2016
nov 27, 2015
nov 27, 2015
aug 31, 2015
aug 31, 2015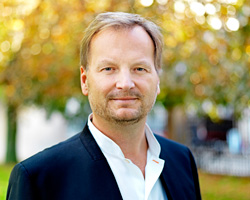 aug 28, 2015
aug 28, 2015
oct 22, 2017
oct 22, 2017
oct 19, 2017
oct 19, 2017
oct 13, 2017
oct 13, 2017