the odawara art foundation has opened the enoura observatory in japan. a product of more than ten years of planning, the art facility sits atop a hilly citrus grove in the kataura district of odawara and consists of gallery space, performance stages, a tea house and additional features. each element of the complex interacts with its natural surroundings, such as the site's breathtaking panoramic views of the bay of sagami. the project was the vision of contemporary artist hiroshi sugimoto. throughout his artistic career, the NYC-based artist has experimented primarily with photography, sculpture, installation, and architecture.

the tip of the summer solstice observation gallery
image © odawara art foundation
'today, as we stand at a critical point in our evolution, art has lost its onetime clarity of purpose. what should art today express?' sugimoto asks. 'we cannot answer this question simply, but what we can do is return to the wellspring of human consciousness, explore its sources, and chart the course it has followed thus far. at the dawn of history, when the ancients first gained self-awareness, their first step was to search for and identify the place they occupied within the vastness of the starry firmament. this search for meaning and identity was also the primal force behind art. I believe that if we turn once more to our ancient observation of the heavens, we will find glimmers that point the way to our future.'

winter solstice observation tunnel and optical glass stage
image © odawara art foundation
one of the enoura observatory's many missions is for each element of the complex to incorporate traditional building styles and methods, providing visitors with an overview of japan's rich architectural history and revive building methods in danger of being lost. the meigetsu gate was originally constructed in the muromachi period style (1336 – 1573) and served as the front gate for the meigetsuin temple of the kenchō-ji branch, rinzai sect in kamakura. the gate preserves the original materials and zen style found in structures of the muromachi period.

summer solstice observation gallery
image © odawara art foundation
the contemporary-style structures within the complex include the summer solstice observatory gallery, winter solstice observation tunnel, and outdoor stages. most, if not all of these buildings, respond to the natural movement of the sun. on the morning of the winter solstice, the sun rises from sagami bay, sending its light through the 70-meter tunnel to illuminate a group of large stones at the other end. the optical glass stage, which stands alongside the tunnel, catches the light on its cut edges and glows, allowing it to appear as if it is floating on its wooden kakezukuri frame.

winter solstice observation tunnel
image © odawara art foundation

meigetsu gate
image © odawara art foundation

uchōten ('listen-to-the-rain') teahouse
image © odawara art foundation

seascape, sea of japan, oki (1987 / gelatin silver print)
image © hiroshi sugimoto | courtesy of gallery koyanagi
nov 02, 2017
nov 02, 2017
nov 01, 2017
nov 01, 2017
oct 28, 2017
oct 28, 2017
oct 27, 2017
oct 27, 2017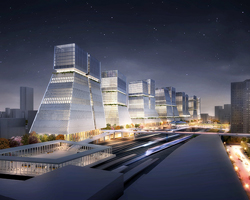 oct 12, 2017
oct 12, 2017
oct 31, 2017
oct 31, 2017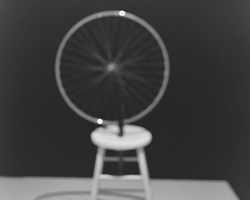 jul 06, 2014
jul 06, 2014
jun 04, 2014
jun 04, 2014