in the kenton neighborhood of portland, oregon, the argyle gardens social housing complex has opened its doors to those most in need. sponsored by transition projects and designed by holst architecture, the 72-unit scheme aims for maximum impact with minimal cost and is described as a 'deeply affordable, modular, co-housing development.'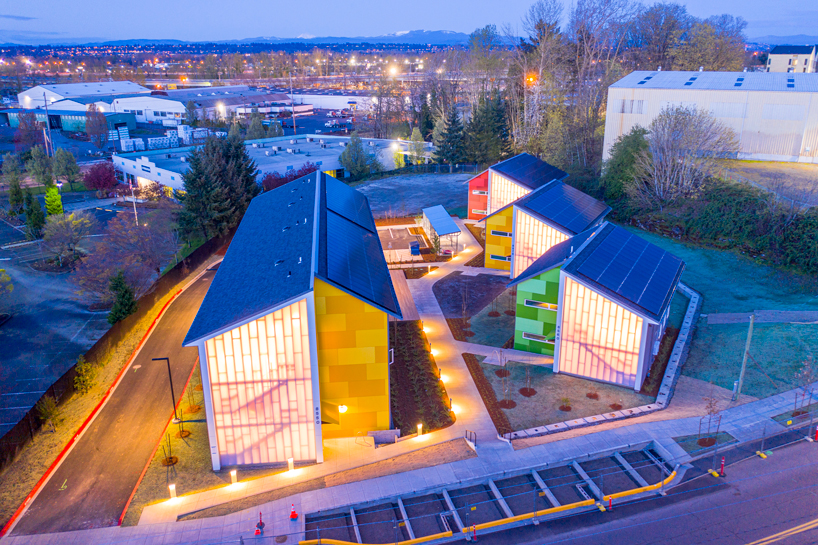 image © portlandrone
the development boasts an optimum location close to light rail, a public park, bus lines, a vibrant downtown and commercial shopping areas. inspired by the needs of people emerging out of homelessness, the project is designed for low-income renters, including entry-level workers, students, and single adults nearing or in retirement. when developing their architectural response, holst coined the concept LISAH, or low income single adult housing. this refers to a low-cost, modular co-housing system that can be organized into various configurations.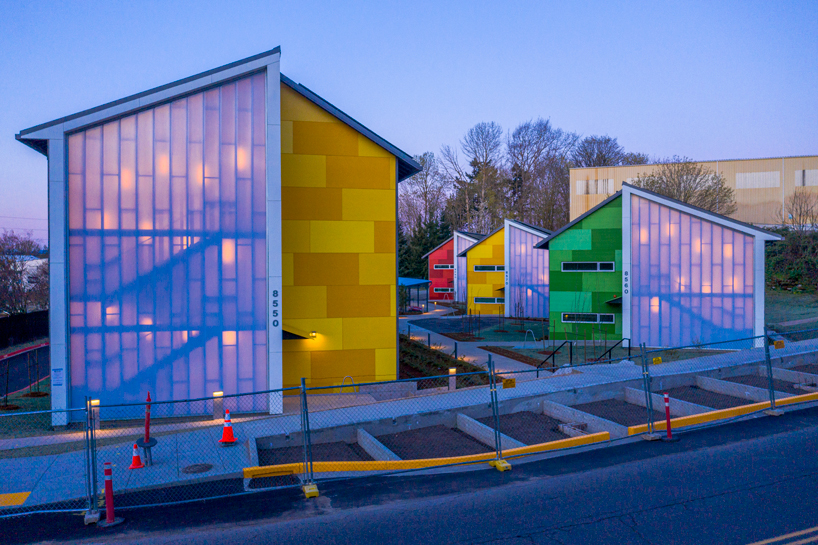 image © portlandrone
argyle gardens is organized into four buildings, which surround a central outdoor space accessible for individual or community use. the largest building contains 36 studio apartment units. a large community space includes laundry facilities and support service offices serves as a central hub and communal gathering space for all residents. each of the three co-housing buildings are based on a single room occupancy (SRO) model and feature two six-bedroom pods, each of which has two shared bathrooms and a large kitchen.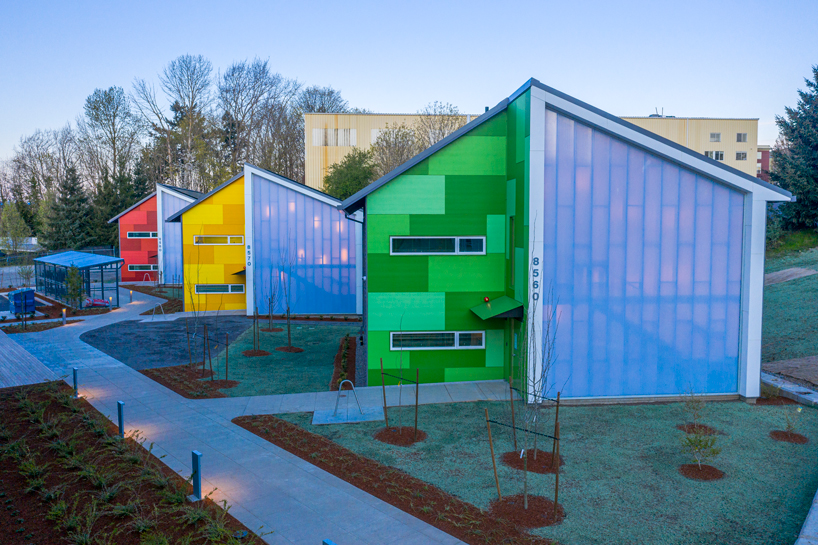 image © portlandrone
the project is composed of modular units constructed offsite, which shortened the construction schedule by four months. gabled roof trusses, shingled roofs, and durable cladding make the modular construction imperceptible from the exterior. each building takes a simple rectilinear form with a slice removed to reveal color and translucent polycarbonate panels that bring vibrancy to the composition.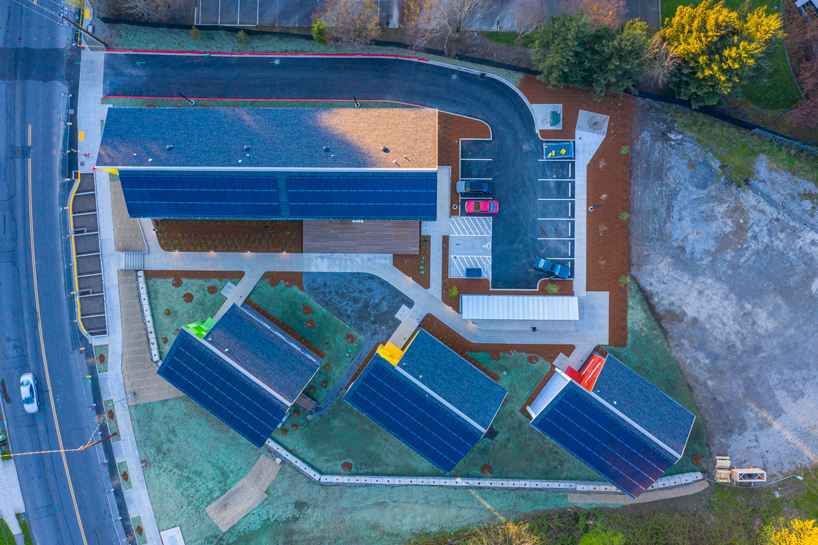 image © portlandrone
the site's steep topography and existing vegetation provide privacy but challenged the design team to locate the buildings to balance ADA access requirements, environmental considerations, and the maintenance of the large staging area required for modular construction. the resulting careful calibration of siting meets those needs while minimizing direct solar heat gain on the polycarbonate walls, enabling the main entry stair towers to be unconditioned spaces.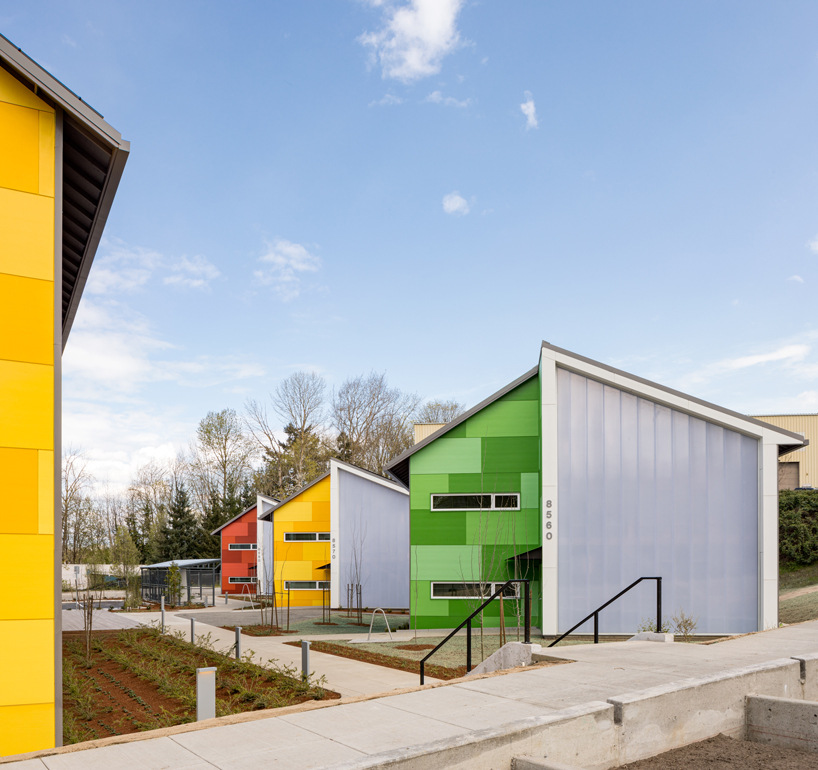 image © josh partee photography
the co-housing module systems works within the existing portland zoning code and can adapt to any area that allows duplexes or additional density. in portland, six bedrooms and a shared kitchen constitute a single dwelling unit, so one cohousing module is considered a duplex that houses twelve people. efficient construction techniques, prefabricated elements, a maximized efficiency of space, and an aesthetic typology can easily adapt LISAH to a variety of locales across oregon—from city neighborhoods to the coast to the cascades.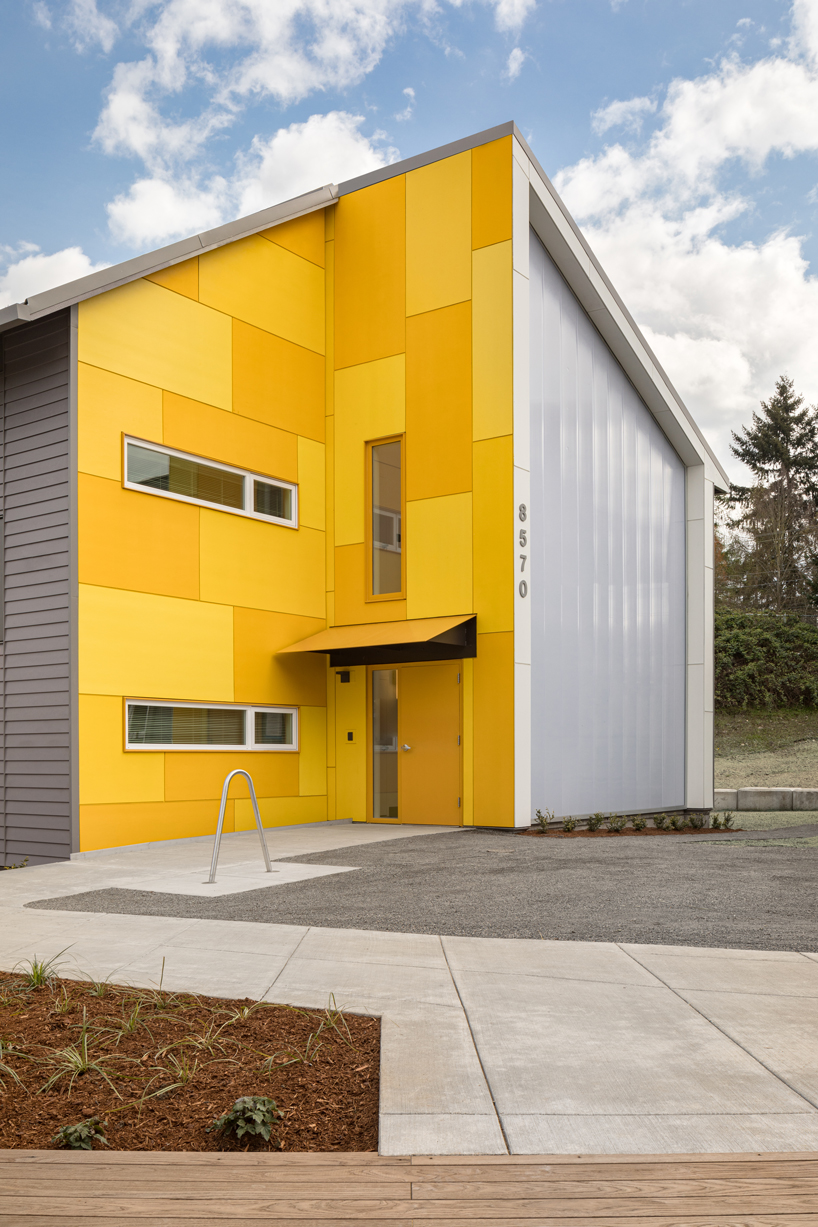 image © josh partee photography
transition projects and the project partners involved in bringing argyle gardens to life believe that the concepts behind this project will play an important role in helping address our area's tremendous gap in the supply of affordable housing. george devendorf, transition projects executive director, emphasizes that these concepts can be replicated in almost any community and offer, 'a compelling case for innovative, low cost solutions that meet the need of the individuals we serve.'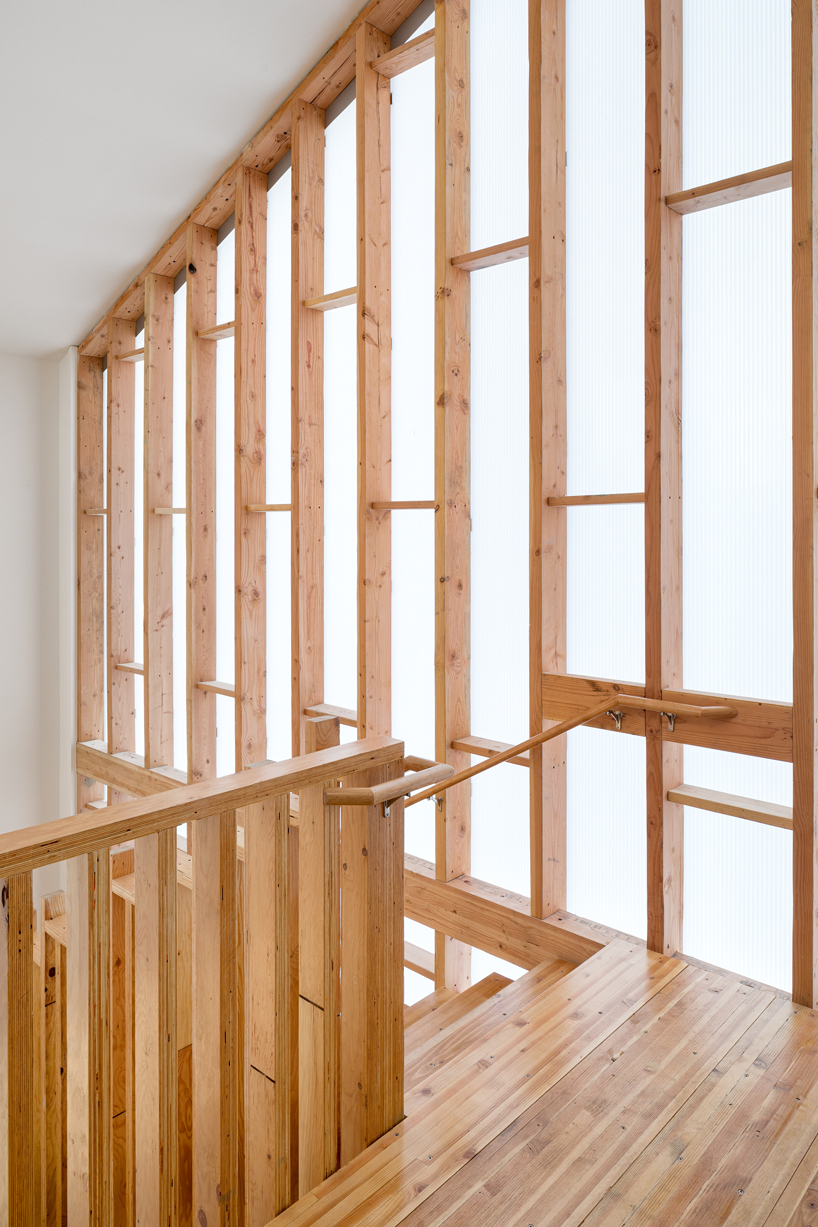 image © josh partee photography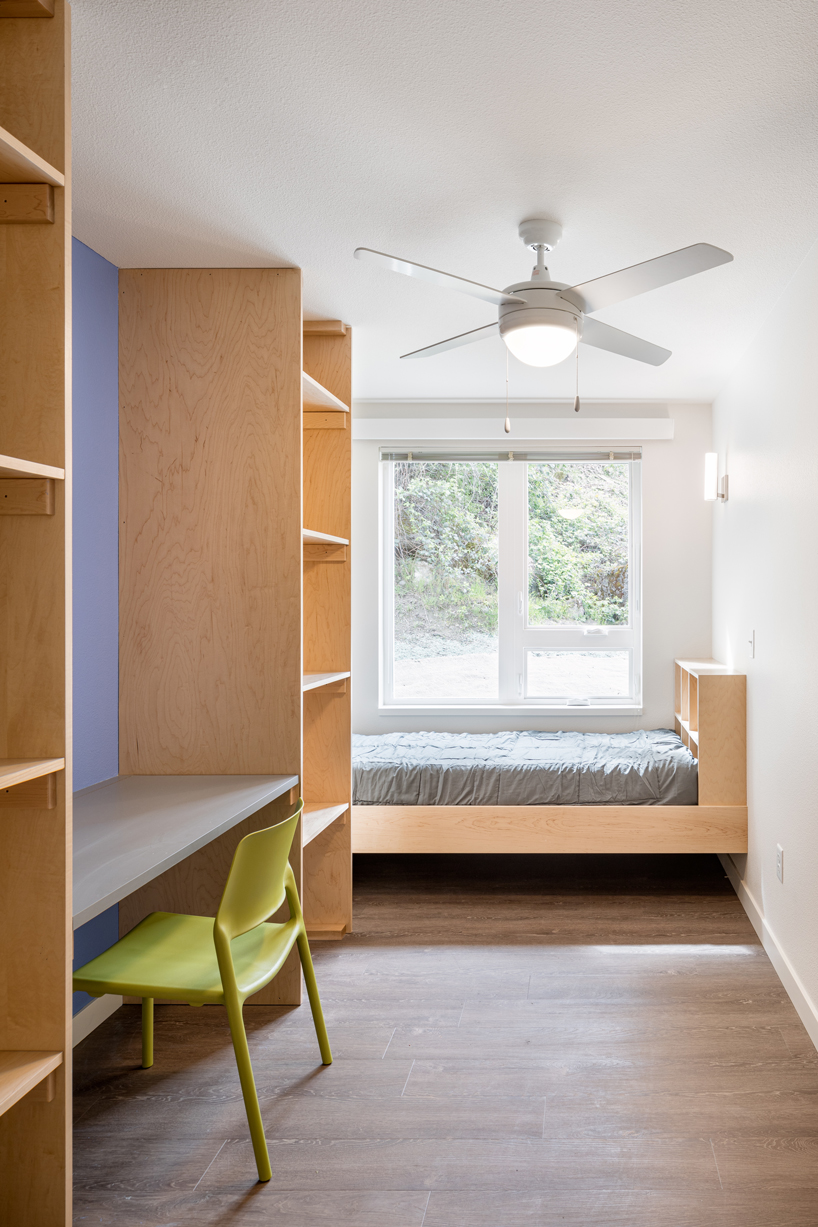 image © josh partee photography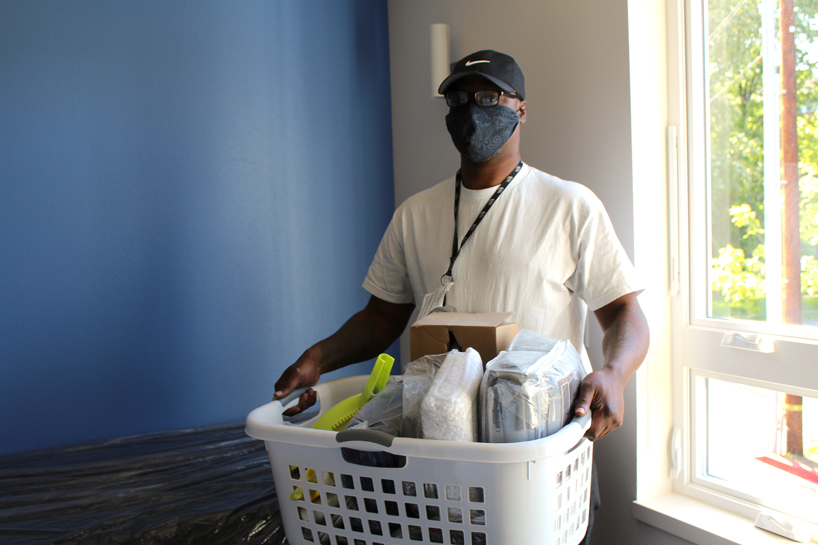 image © transition projects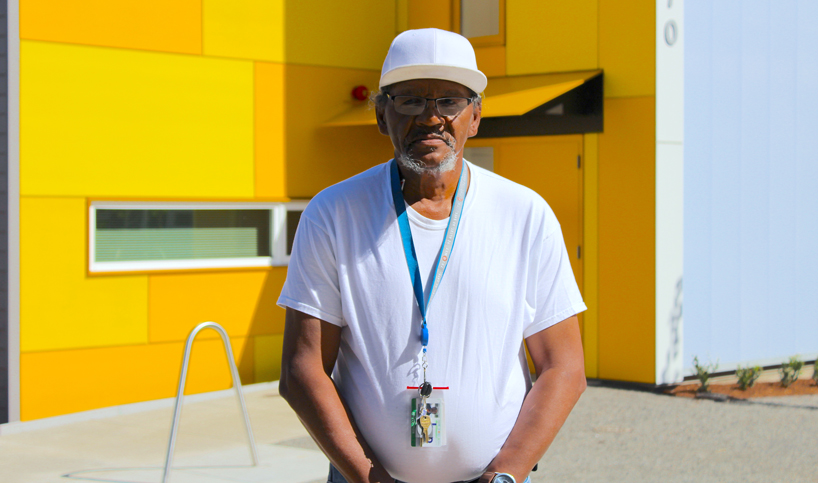 image © transition projects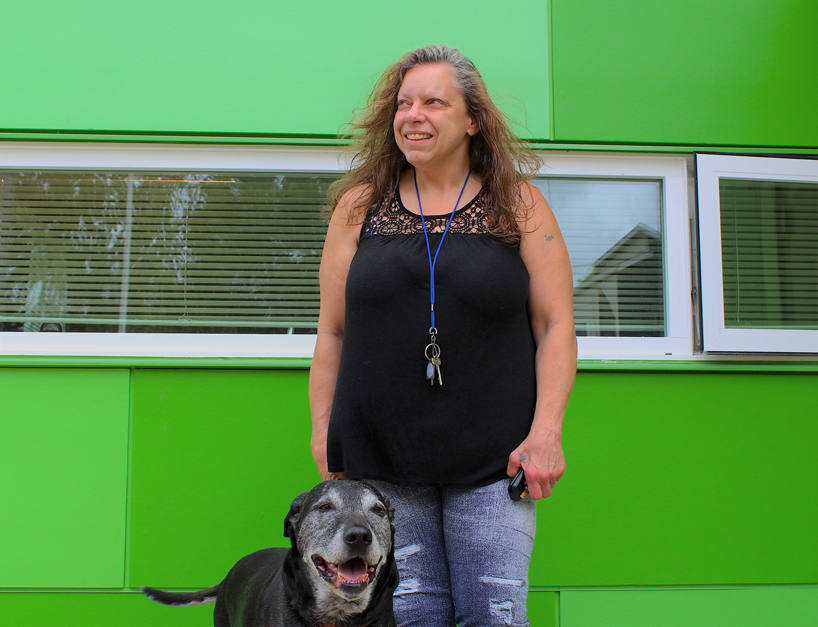 image © transition projects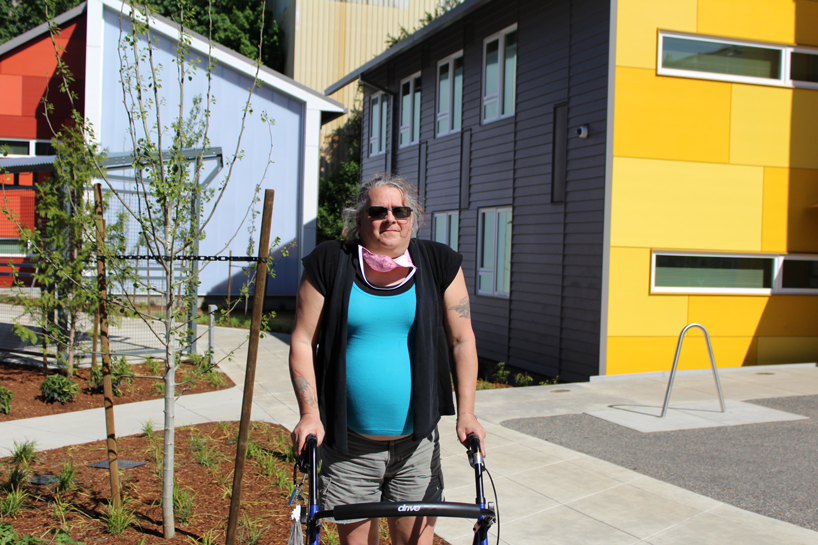 image © transition projects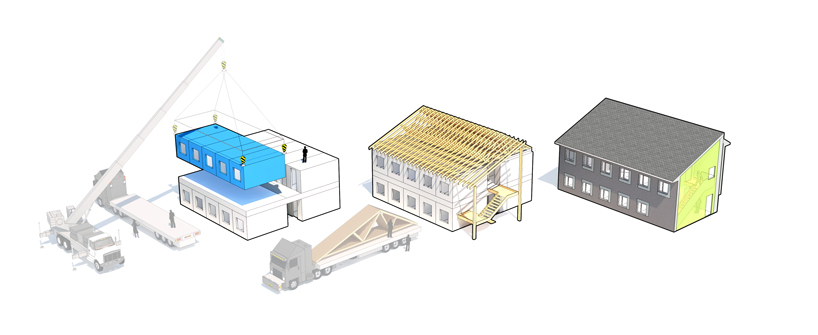 diagram © holst architecture
project info:
project name: argyle gardens
location: 8550 n. argyle, portland, oregon, the US
completion: full lease-up expected by june 2020
number of units: 72
project team:
sponsor: transition projects
development consultant: housing development center
architect: holst architecture
general contractor: walsh construction co.
general contractor: MODS PDX
civil engineer: KPFF
landscape architect: 2.ink
structural engineer: all structure
mechanical engineer: MFIA
electrical engineer: samata
acoustical consultant: acoustic design studio
sustainability consultant: earth advantage
project funders: oregon housing and community services, U.S. bank CDC, umpqua bank, meyer memorial trust, metro, bonneville environmental foundation, energy trust of oregon , wells fargo, home forward, veteran's administration
aug 12, 2020
aug 12, 2020
aug 11, 2020
aug 11, 2020
aug 02, 2020
aug 02, 2020
jul 29, 2020
jul 29, 2020
jul 23, 2020
jul 23, 2020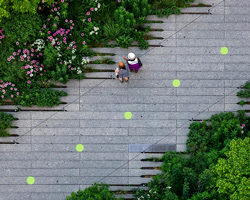 jul 22, 2020
jul 22, 2020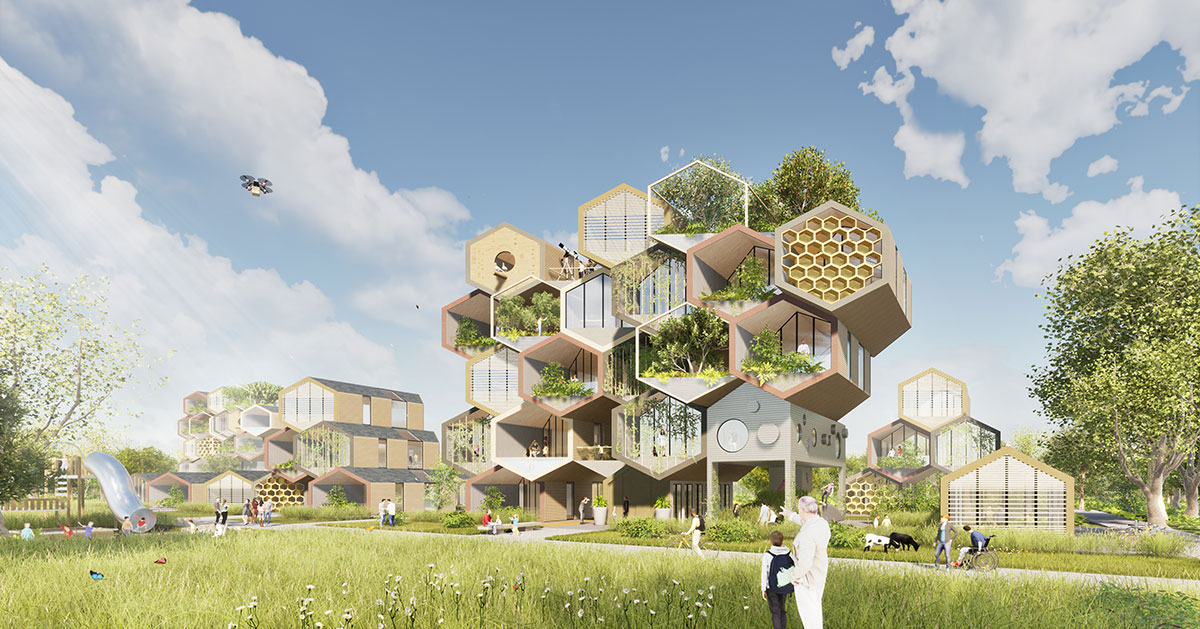 jul 31, 2020
jul 31, 2020
jul 06, 2020
jul 06, 2020
jun 03, 2020
jun 03, 2020
a diverse digital database that acts as a valuable guide in gaining insight and information about a product directly from the manufacturer, and serves as a rich reference point in developing a project or scheme.