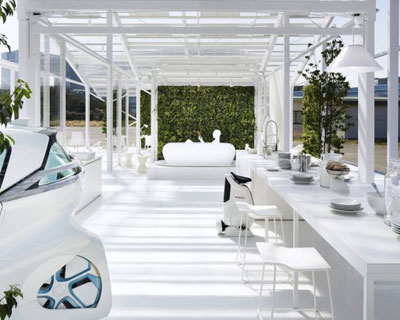 apr 18, 2013
sou fujimoto x HONDA: house of movement and energy
sou fujimoto x HONDA: house of movement and energymight you fancy a house in which you can drive your electric vehicle?image © HOUSE VISION / photo by nacása & partners inc.
a house that serves as a garage for your car and which features all sorts of futuristic personal mobility devices is the result of collaborative work between car maker HONDA and architect sou fujimoto. presented within the HOUSE VISION exhibition, the 'house of movement and energy' was on display at a specially constructed venue at tokyo's waterside odaiba district in march 2013.
graphic designer and curator kenya hara is the creative mind behind the HOUSE VISION 2013 exhibition, a platform which has invited creatives to explore urban living with a new mind-set. his aim is nothing less than to revolutionize the japanese public's attitude towards housing.hara believes in the possibility of the 'high-tech housing taking over' and visitors to the HOUSE VISION exhibition were given the opportunity toassess eight life-size models of dwellings that addressed the demands of japan's next generation.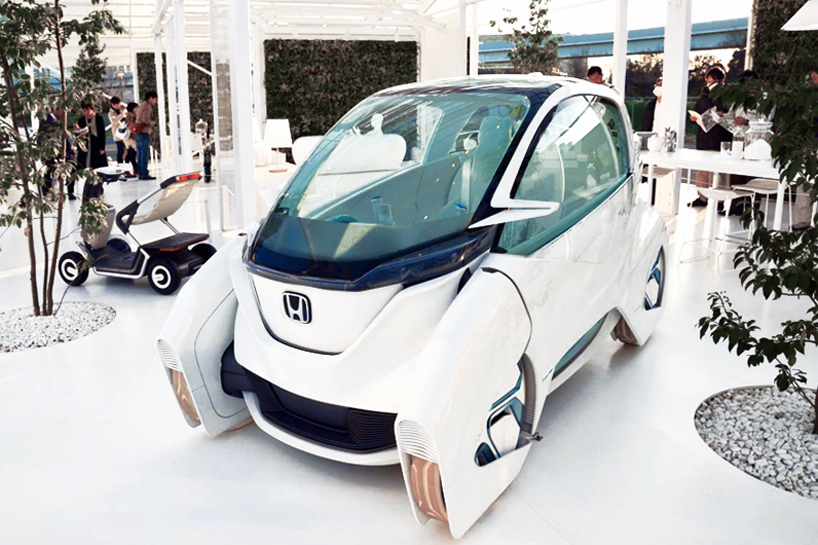 HONDA micro commuter conceptimage © HOUSE VISION / photo by nacása & partners inc.read more about the electric vehicle on designboom here
solar roof panels charge the batteries on this micro commuter electric vehicle parked in the living room.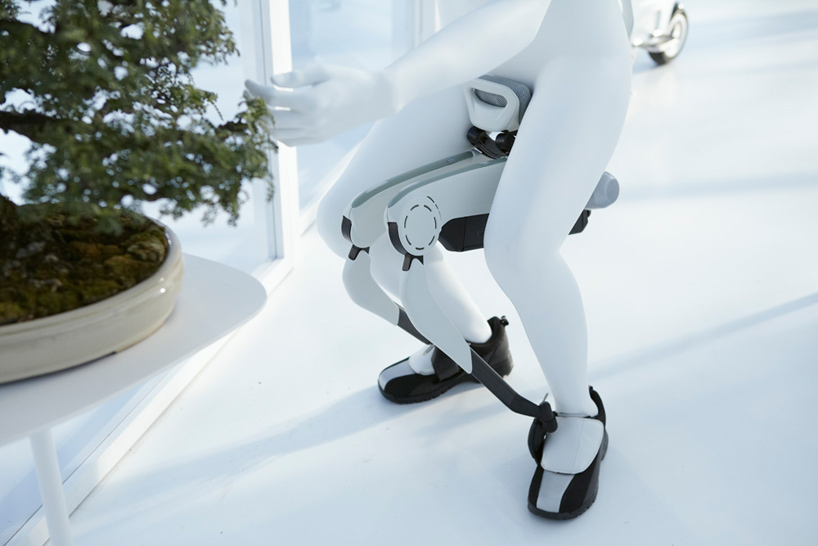 the housing concept envisions the integration of individual electronic products within the domestic environment
image © HOUSE VISION / photo by nacása & partners inc.
japan has been at the forefront in the manufacturing of vehicles, home appliances and home electronics, but the country's dominant position in thesefields will soon be part of a bygone era. japan can compete only by integrating its electronic products into a network system. thanks to smart grid technology, which enables the advanced digital control of utilities and mechanical systems, individual electronic products can be integrated into a larger network: the house. the house, as a unit, will operate as a huge, autonomous electrical appliance. hara predicts that about 16 per cent of the japanese population will be using these new technologies within the foreseeable future.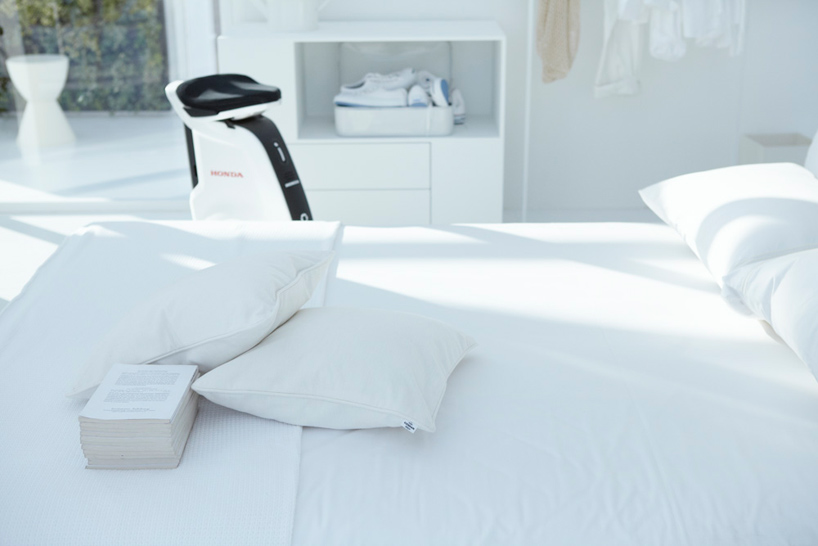 image © HOUSE VISION / photo by nacása & partners inc.

a video capturing the overall view of the 'house of movement and energy'
video courtesy peter rukavina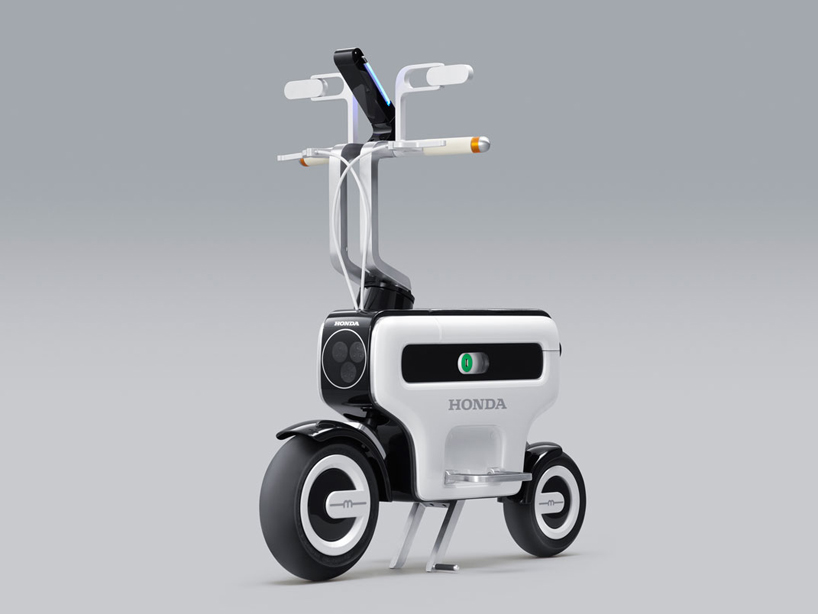 honda 'motor compo'
the honda 'motor compo' is a micro commuter concept vehicle that runs on front-wheel drive and measures under 3 feet (1 meter), both in length and height. read more about the folding electric scooter concept on designboom here.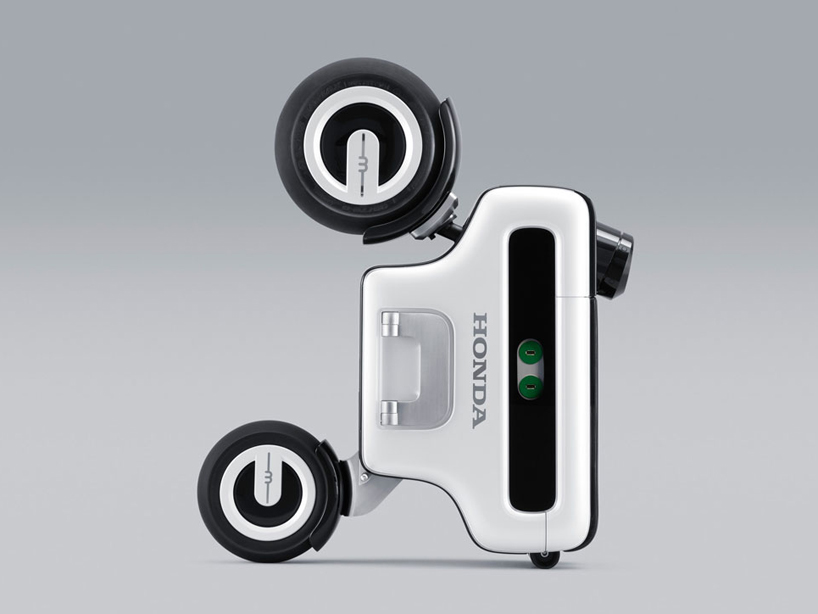 honda 'motor compo' in its folded state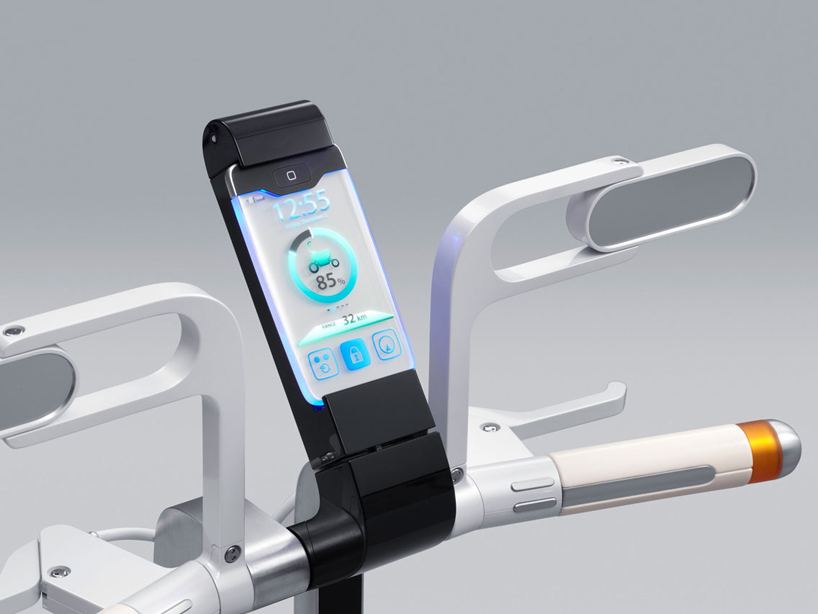 detail of the 'dashboard' and control system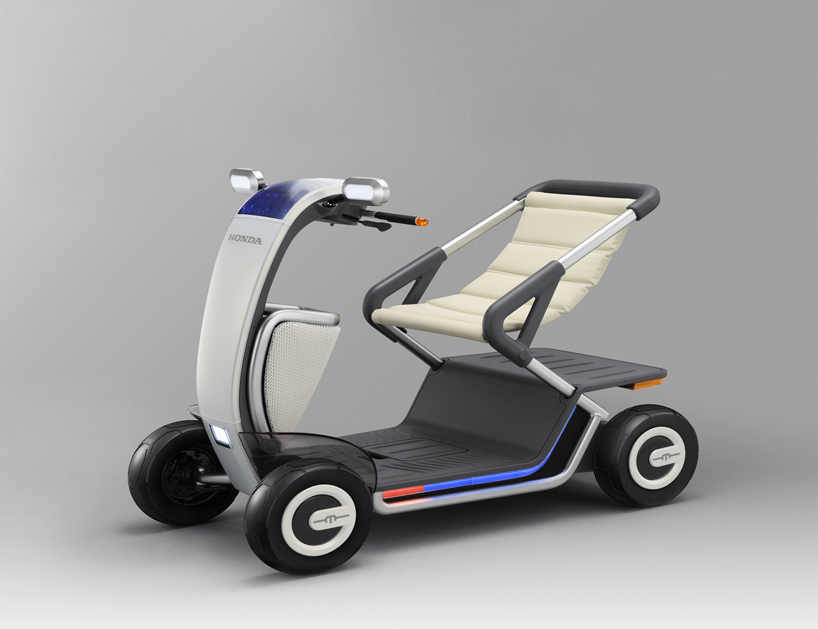 honda 'town walker'
the 'honda townwalker' is a four-wheel scooter–an urban mobility unit which can easily be folded to fit into the trunk of a car. battery powered, its acrylic and aluminium frame makes it lightweight and easy to carry.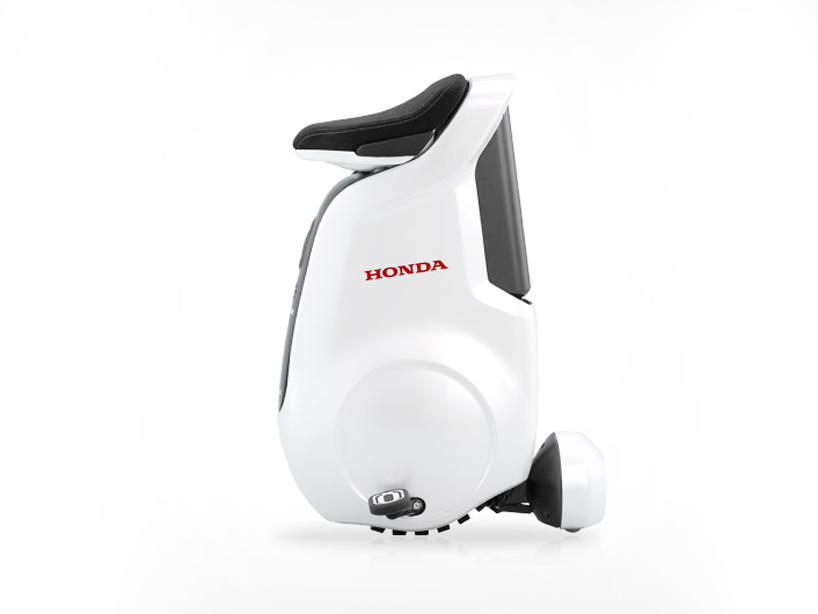 honda 'UNI-CUB'
the 'uni-cub' is a compact personal mobility device which runs on an omni-directional driving wheel system. the unit affords the same freedoms of moving forward, backward, laterally and diagonally that one has when walking.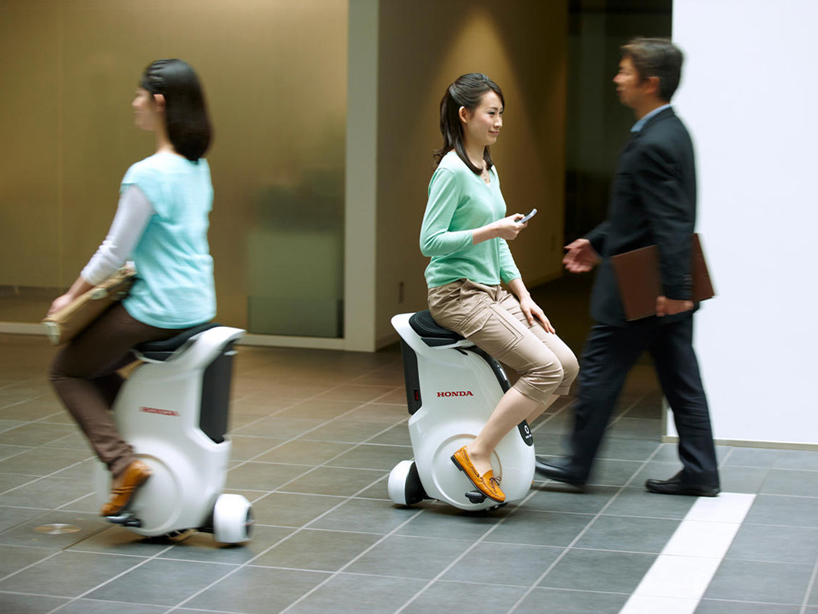 honda 'UNI-CUB' in motion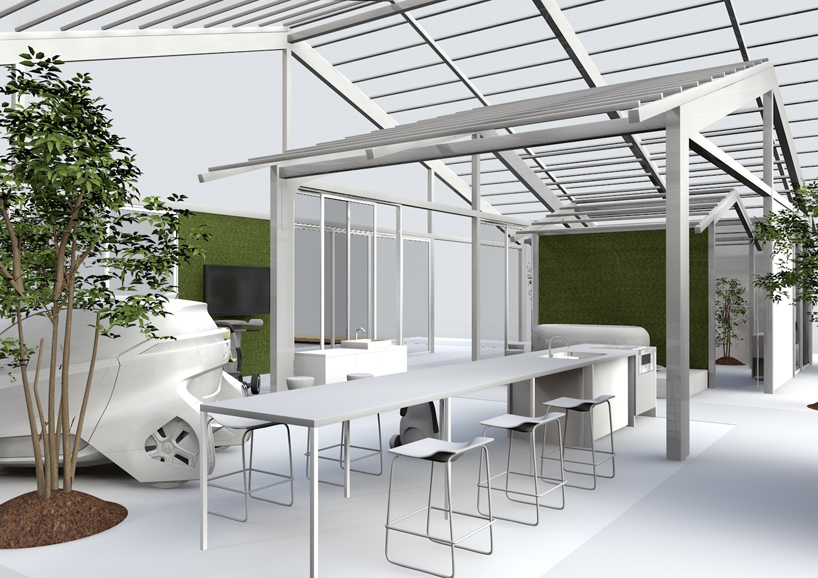 rendering of the 'house of movement and energy'image © HOUSE VISION / image courtesy sou fujimoto
the dwelling is based on this idea of retrofitting and infilling existing apartments (between 30 and 40 years old)–housing built in vast numbers during the most recent period of population growth in tokyo. the outer shells of these buildings would be left intact, but would be outfitted with brand-new, high-tech interiors. the exhibition represents the first attempt of presenting to the public the ideas that hara and the many diverse collaborators have formulated in the HOUSE VISION think tank that they established two years ago.
'housing brings together so many important issues — the aging population, decreasing number of children, changing attitudes to quality of life, innovation, technology,' hara told the japan times recently. 'it really is the key.'
according to a government paper issued in 2010, the size of the average japanese household has plummeted from 4.14 in the 1960s to 2.4. in tokyo, the figures are even lower, with the average household now being less than two people. more important is a government estimate on expected growth in the secondhand housing sector. currently worth ¥4 trillion, that market is expected to double to ¥8 trillion by 2020.these two trends will likely lead to a boom in the popularity of house and condominium renovations.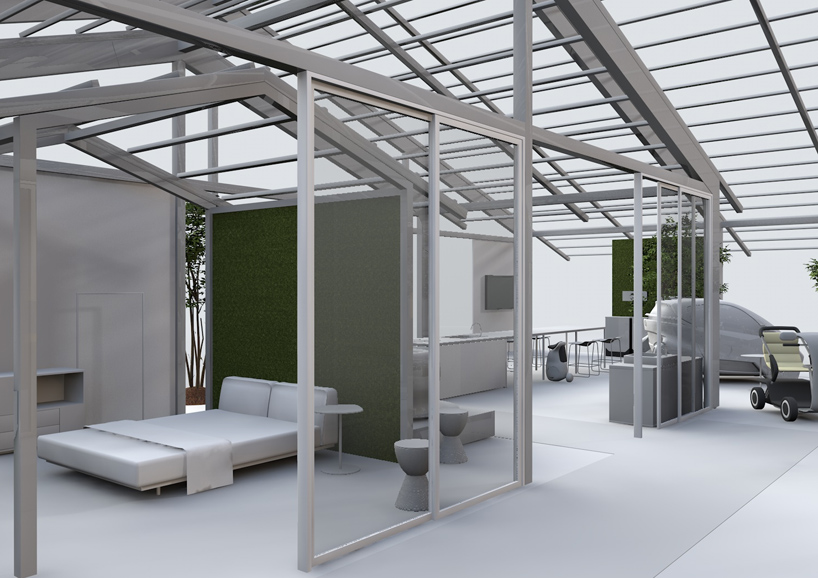 project renderingimage © HOUSE VISION / image courtesy sou fujimoto
hara believes that 'houses and condominiums that were built in the 1980s, '90s and 2000s for large families will in future be re-purposed for the increasing number of career bachelors, childless couples, compact three-person families or retiree couples in ways that reflect contemporary japanese people's increased interest in quality of life'.
for decades the accepted wisdom on japanese housing has been that members of the south east asian country prefer to buy new houses rather than secondhand ones. in fact that wisdom has been around for over a century. the great meiji era (1867-1912) scholar tenshin okakura explicated the position in his 1906 treatise on japanese aesthetics–the book of tea.
'the idea that everyone should have a (new) house of his own is based on an ancient custom of the japanese race, shinto superstition ordaining that every dwelling should be evacuated on the death of its chief occupant. perhaps there may have been some unrealized sanitary reason for this practice. another early custom was that a newly built house should be provided for each couple that married.' hara says.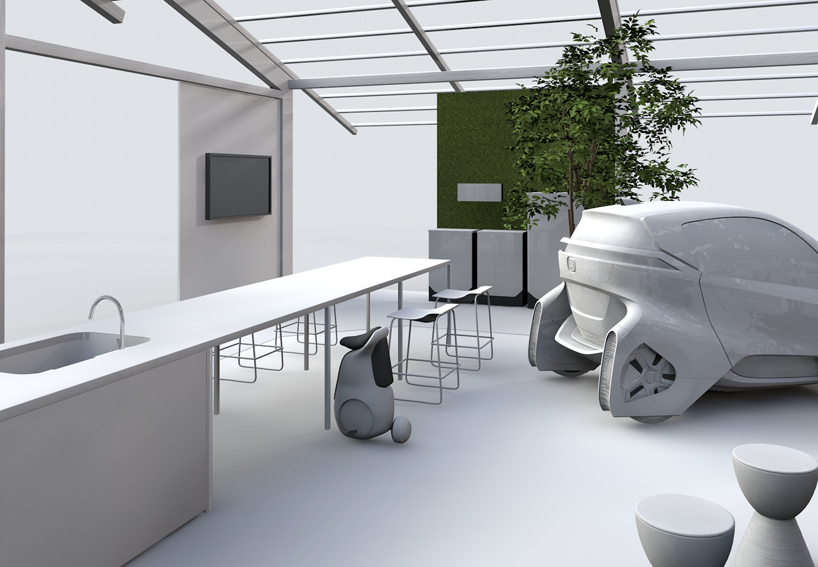 project renderingimage © HOUSE VISION / image courtesy sou fujimoto
the decreasing population has already been exerting downward pressure on the new-homes market, with the number of new houses and apartments coming on to the market more or less declining for the last decade.
'it's certainly true that japanese like new things. when renovating houses and particularly condominiums these days it is possible to entirely strip out all of the fittings — pulling up the floor boards and everything — and really creating something that is new. but people don't actually realize that their house has the potential to be an extension of their own personality — their own tastes and desires. we need to educate people about their own desires.' (to use hara's phrases)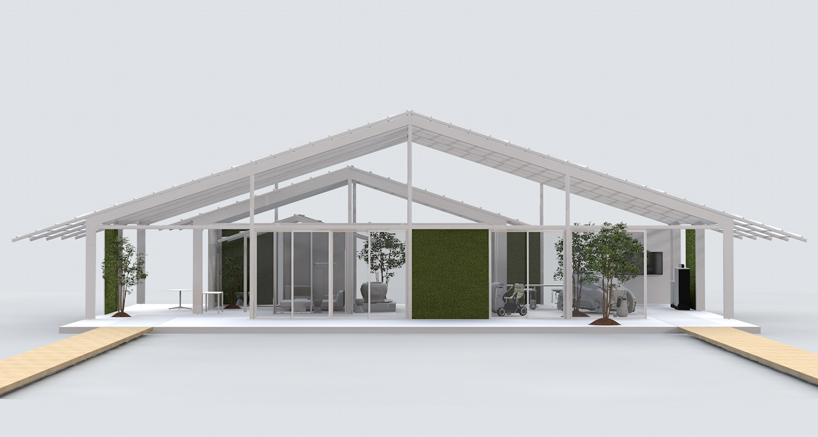 overviewimage © HOUSE VISION / image courtesy sou fujimoto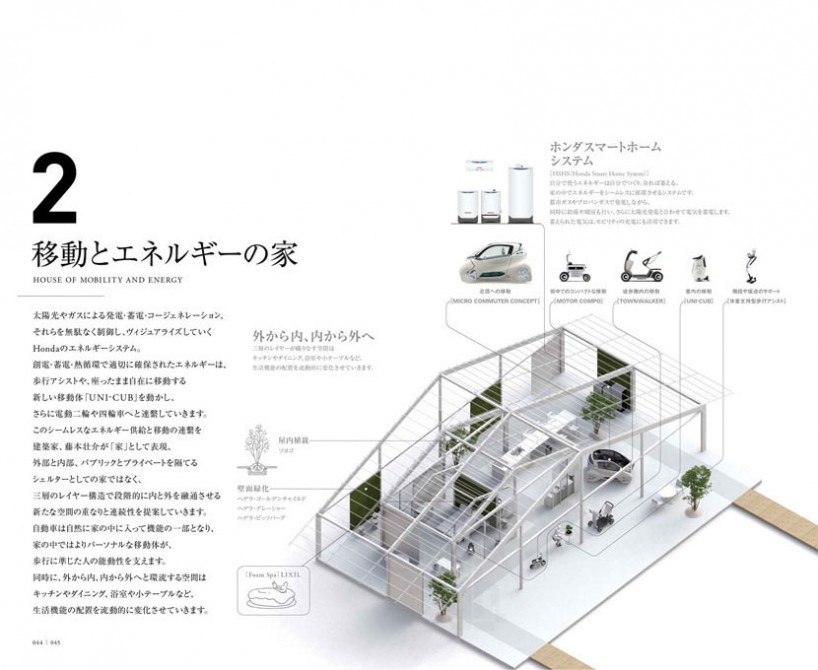 a unity of separation and coherence, the house acts as both a single room and a collection of roomsⓒ HOUSE VISION

interview with HONDA president (japanese only)
video © HOUSE VISION

interview with sou fujimoto (japanese only)
video © HOUSE VISION
we will replace the videos as soon as a translation into english is available.
in this video sou fujimoto explains that he always liked to think of architecture, as a module, as a kit of building blocks that create an environment and enables the user to customize the space. fujimoto grew up in the prefecture of hokkaido, on the countryside in an area with lots of forests.living now in tokyo he perceives the narrow streets similar to paths of these forests… he says this because by creating this high-tech functional house, at the same time he also knows that not only basic functions will organize our lives, but our own experiences and desires can give shape to new functions.
jun 13, 2020
jun 13, 2020
jun 03, 2020
jun 03, 2020
may 27, 2020
may 27, 2020
may 18, 2020
may 18, 2020
apr 07, 2020
apr 07, 2020
mar 31, 2020
mar 31, 2020
honda
(53 articles)
may 11, 2020
may 11, 2020
mar 13, 2020
mar 13, 2020
jan 15, 2020
jan 15, 2020
may 18, 2013
may 18, 2013
apr 22, 2013
apr 22, 2013
mar 08, 2013
mar 08, 2013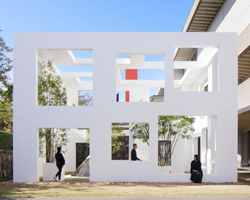 may 28, 2020
may 28, 2020
sep 25, 2019
sep 25, 2019
jul 21, 2019
jul 21, 2019
a diverse digital database that acts as a valuable guide in gaining insight and information about a product directly from the manufacturer, and serves as a rich reference point in developing a project or scheme.