the notre dame de paris may have been devastated by a fire on monday but the french president emmanuel macron has vowed to rebuild the famous cathedral. with total donations exceeding €600 million, money has poured in from fashion mogul's françois-henri pinault and bernard arnault, even tech giant apple has pledged its support. now, focus turns to how exactly the centuries-old structure can be restored to its former glory and there's one unlikely source that could prove useful.
back in 2014, the cathedral was a centerpiece of 'assassin's creed unity' an action-adventure video game set in the city of paris during the french revolution. the authenticity of the game depended on level artist, caroline miousse, who spent two years poring over details of the cathedral to create an accurate depiction. originally detailed in an article written by the verge's andrew webster, 'she pored over photos to get the architecture just right, and worked with texture artists to make sure that each brick was as it should be.'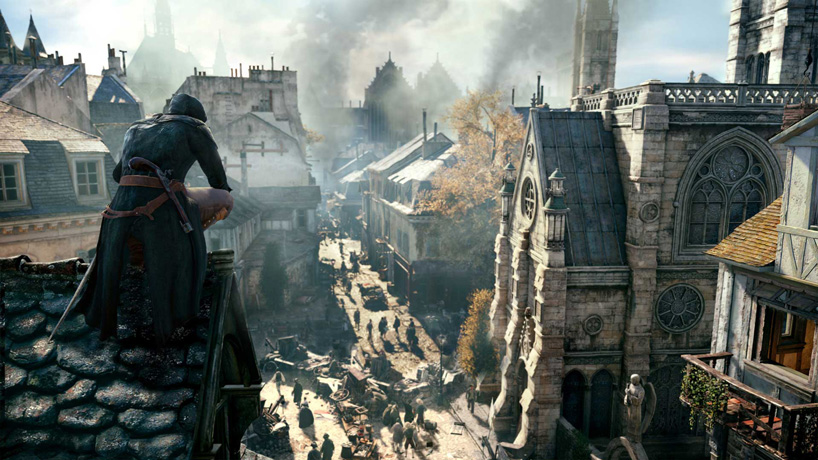 images © ubisoft
'assassin's creed' is known for its lovingly detailed re-creations of historic places. whilst miousse never saw the notre dame cathedral in person before recreating it in a digital realm, the company that made the video game had staff historians to achieve authenticity. miousse worked alongside these individuals to explore even the tiny details like where exactly paintings were hung on the walls in real life. she even had to add the cathedral's iconic spires, in spite of the fact they didn't exist at that point in history.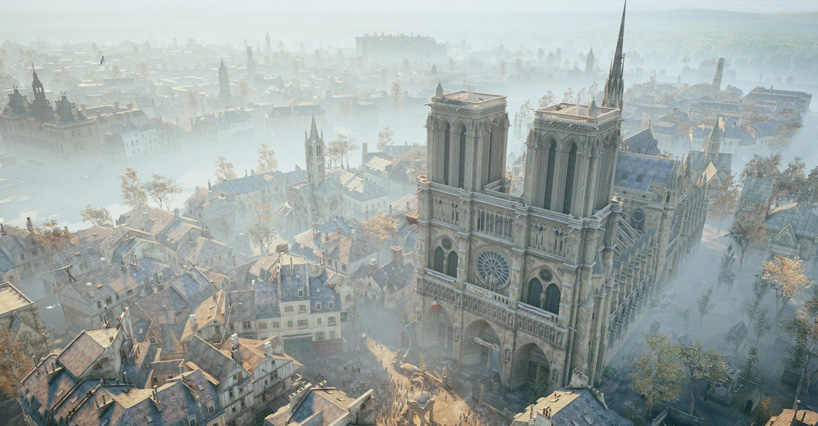 the fact is, the detailed measurements, material references, and close-to-exact representation make it a very detailed and reliable resource. although it may not trump traditional architectural planning it's interesting to think that a video game could be a vital source in building restorations either today or some point in the future.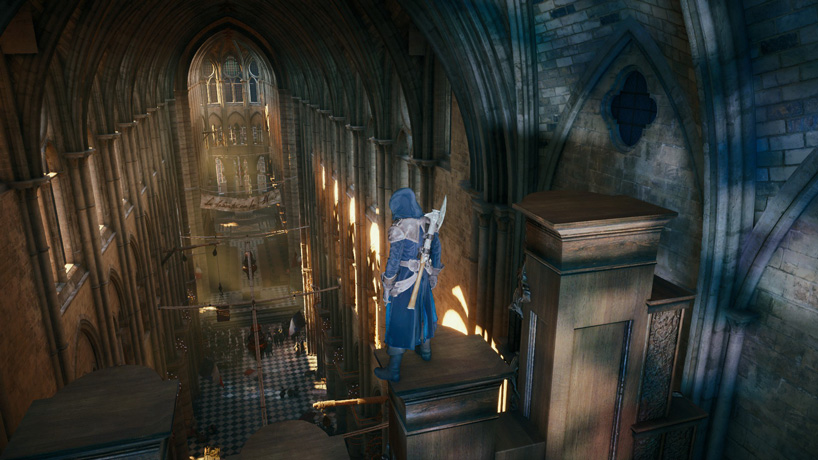 there is no official word from game developers as to whether they would officially release anything that could help. it is still yet to be announced what the restores structure would look like, and whether it would be an exact replica or not. most recently there have been reports of france inviting architects around the world to submit their designs for a new spire to sit atop a renovated notre dame cathedral. prime minister edouard philippe has told reporters they hoped for 'a new spire that is adapted to the techniques and the challenges of our era'.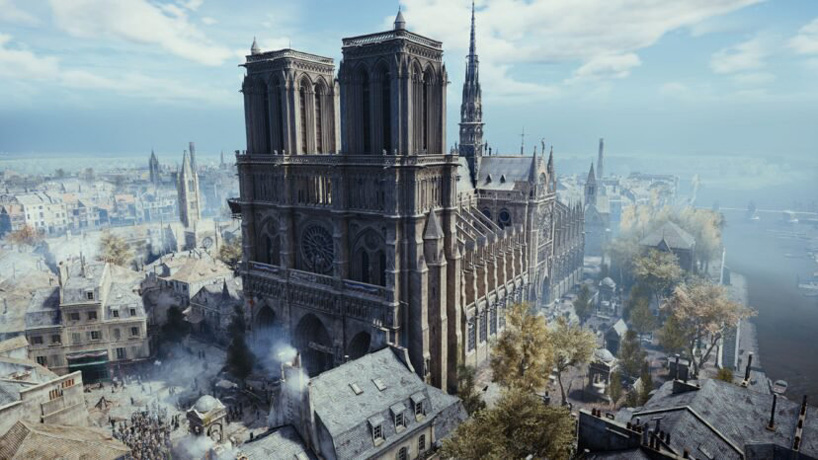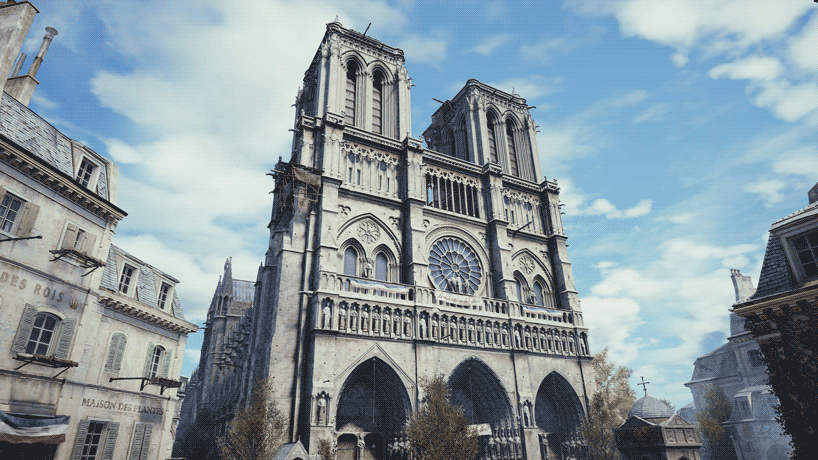 image via the verge
jan 17, 2020
jan 17, 2020
jan 16, 2020
jan 16, 2020
dec 21, 2019
dec 21, 2019
dec 20, 2019
dec 20, 2019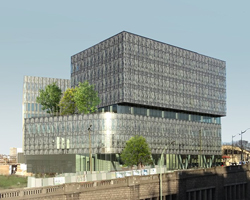 dec 16, 2019
dec 16, 2019
dec 04, 2019
dec 04, 2019
jan 16, 2020
jan 16, 2020
jan 16, 2020
jan 16, 2020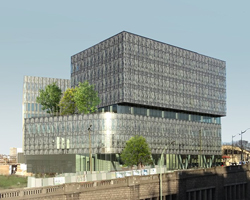 dec 16, 2019
dec 16, 2019
jan 07, 2020
jan 07, 2020
nov 29, 2019
nov 29, 2019
nov 19, 2019
nov 19, 2019
aug 06, 2019
aug 06, 2019
jul 31, 2019
jul 31, 2019
jul 08, 2019
jul 08, 2019
jan 14, 2020
jan 14, 2020
jan 12, 2020
jan 12, 2020
oct 25, 2019
oct 25, 2019
a diverse digital database that acts as a valuable guide in gaining insight and information about a product directly from the manufacturer, and serves as a rich reference point in developing a project or scheme.