to stay within the building restrictions of the low-rise residential neighborhood, ikeda yukie architects designed MU house with a mountain-like form which visualizes as deconstructed quadrangular pyramid. inside, the dwelling combined with photo studio is inhabited by a couple located in the small northern city of hachinohe in japan.

all images © koichi torimura
to support the needs of the space being frequented due to the photo studio inside, privacy was a main focus of ikeda yukie architects while developing the residence's interior. the architects decided to achieve a loft-like openess without the use of walls. instead, a smaller volume with an elevated platform is inserted into the interior to host the kitchen, study, tatami room and communal areas. as a result, the house-in-house interior becomes a sequence of flexible and functional spaces with a clear distinction of private and communal without the need of using walls.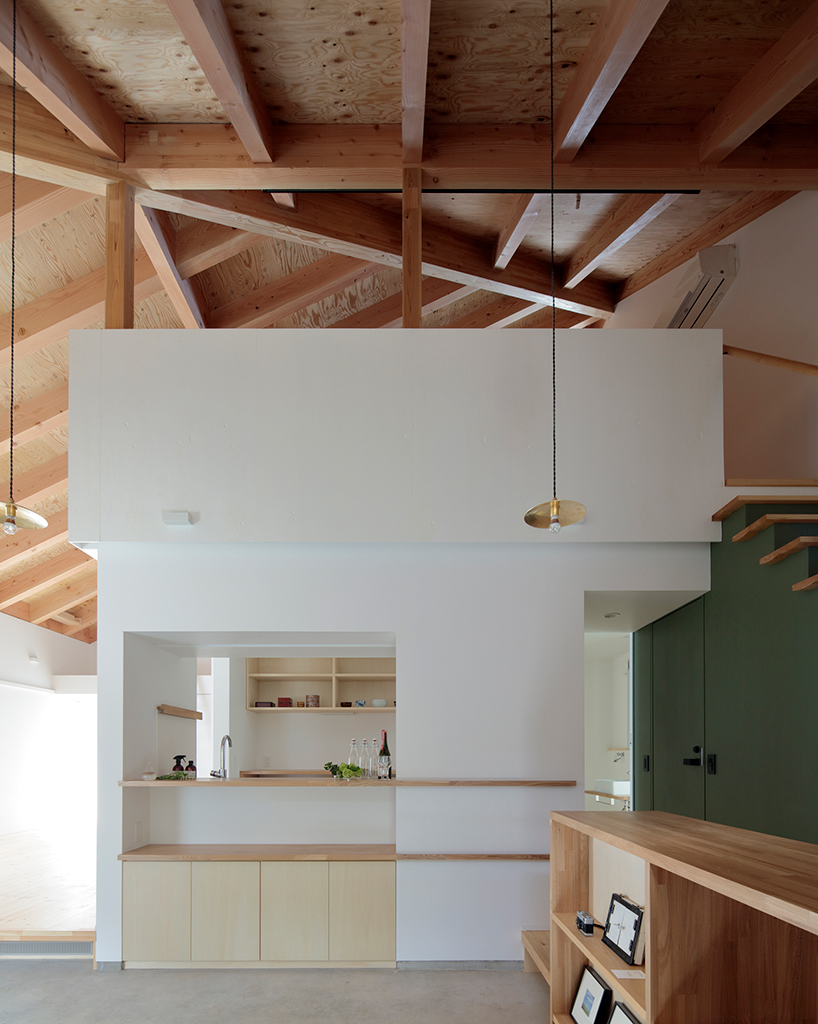 a volume with two levels is erected hosting the kitchen and study and the top

ladders and staircases lead up to the upper levels

overall view of the loft-like interior

entrance into the home, with a wood stove

modest materials were used throughout, primarily wood

the home also houses the client's photo studio

the volume is formed into a deconstructed quadrangular pyramid which influenced the formation of the interior

the study is located upstairs
project info:
design: ikeda yukie + ono toshiharu/ ikeda yukie architects
location: hachinohe, aomori
principal use: house + photo studio
structure: wood, two floors
floor area: 96 sqm
completion: 2016 march
constructor: tanabu group
structural design: mid architectural structure laboratory
Save
Save
Save
aug 22, 2017
aug 22, 2017
aug 22, 2017
aug 22, 2017
aug 14, 2017
aug 14, 2017