meet india mahdavi, an architect and designer based in paris whose work includes some of the world's most instagrammable interiors. recognized for her whimsical and soft pink candy chair in spaces including sketch london and the red valentino flagship store, mahdavi keeps creating designs that combine color, textures, comfort and a graphic sense.
designboom met with india mahdavi at the world architecture festival in amsterdam where she discussed her upbringing, how she wanted to be a filmmaker, and what she's excited to be working on currently.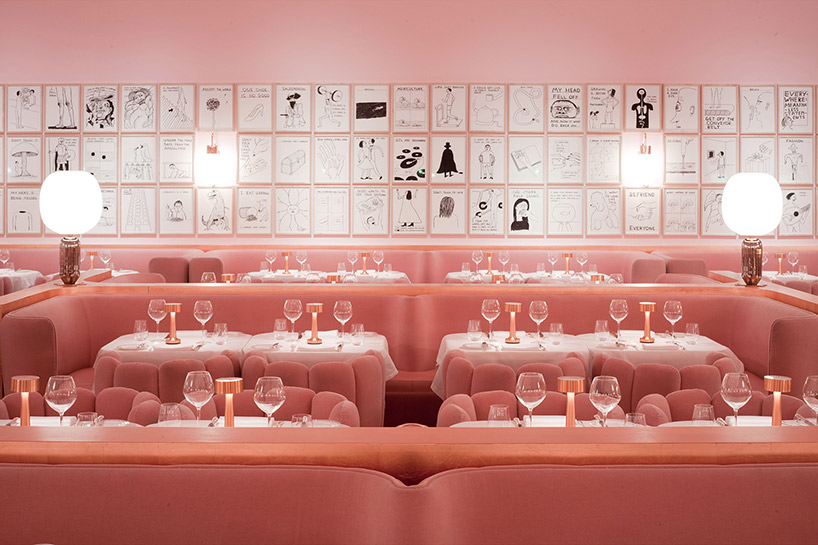 sketch london
read more on designboom here
designboom (DB): can you start by telling us about your involvement with this year's world architecture festival?
india mahdavi (IM): it's the first time I'm participating and they asked me to do a talk with nigel coates on a subject that is really special to me because it is about identity. I feel that of course it speaks to me because every time I do a project I ask myself how can I reconcile the identity of a brand or of a client or of a space with my own identity which is quite strong.
DB: do you take into consideration the location of the projects?
IM: yes, of course. I do it within those parameters that define what's important to me — color, softness and comfort, graphic, territory, location, dream maker. I think there's color linking to a form of joy, but then with territory and location I just take whatever I can to be part of an identity of a project.
it's very important that spaces can be like people. people can look alike but they have their individuality and I think it's important to keep that sense of individuality, even though if you have a common language going on.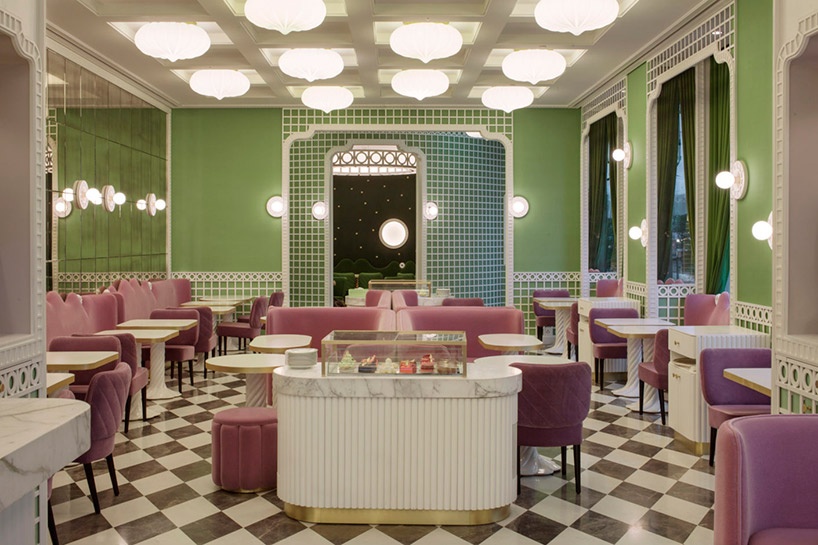 ladurée, geneva
read more on designboom here
DB: I read that you spent your childhood and upbringing between massachusetts, heideberg, and the south of france. what impact did each of these places have on your development as a designer?
IM: I say that in the united states I have my first memories and they are very strong. I think that all our lives we seek for them, we have a rosebud syndrome in us, wanting to go back to our childhood. those years in the united states were very happy years for me because there were no issues, they were my happy days. I remember every morning I would watch all these cartoons like bugs bunny and mickey mouse and it was this explosion of color that impacted me visually although I only realized this much later.
when I moved to germany my memories go from color to black and white. but I remember going to school in german and learning a bit of german grammar and its structure and logic, and I think that fed me as well. then when I went to the south of france of course the sunshine came back. I went to a very special school there which is a school of total freedom like summerhill in england — a place where children are completely free to do whatever they want and I was raised in that type of school.
DB: your projects have a bold and cinematic feeling. is that something you strive for?
IM: yes, I always wanted to be a filmmaker. I actually wanted to be fritz lang and when it comes to my projects I can't control it, it just comes naturally. it's like an actor — sometimes they take the light in a fantastic way and I like my projects to be like that. I always like to give my projects some dynamism, and I do it through color and the graphics.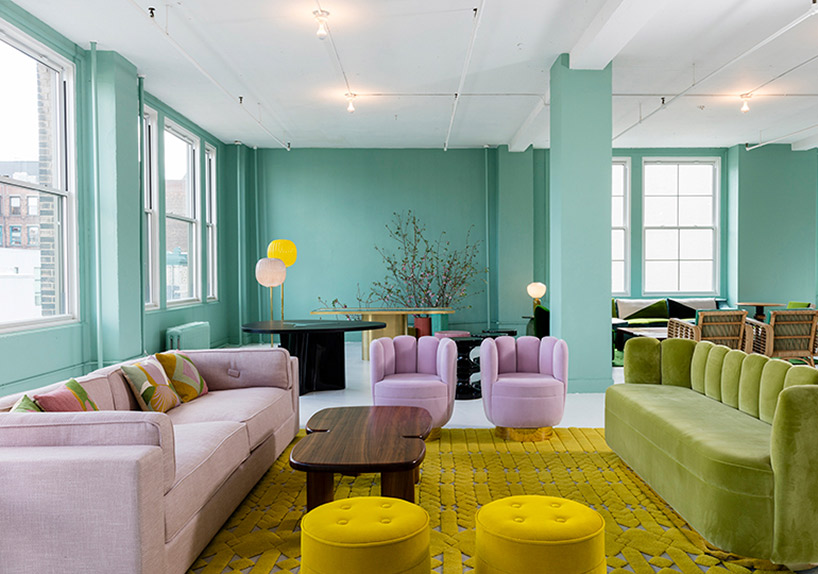 ralph pucci, new york city
DB: have you always enjoyed working with different colors, textures, and materials?
IM: yes, I have a palette that can be used in ceramics, lacquers, wood, rattan and metal, but sometimes when I have strong materials I use them as colors as well.
DB: does your design approach change when you are working on a piece of furniture, rather than an interior project for example?
IM: it does a bit. for example, most of the time I design the furniture for my spaces so there is a contact that I try to put and my most successful furniture pieces I designed because it was something very specific that I couldn't find. but of course you don't have the flow, you don't have a lot of the parameters you have with space. also what's really great is that there is a different pace of production. so you can do something, put it together and see if it works, or if you need to start over. so it's also a field of experimentation and I like that.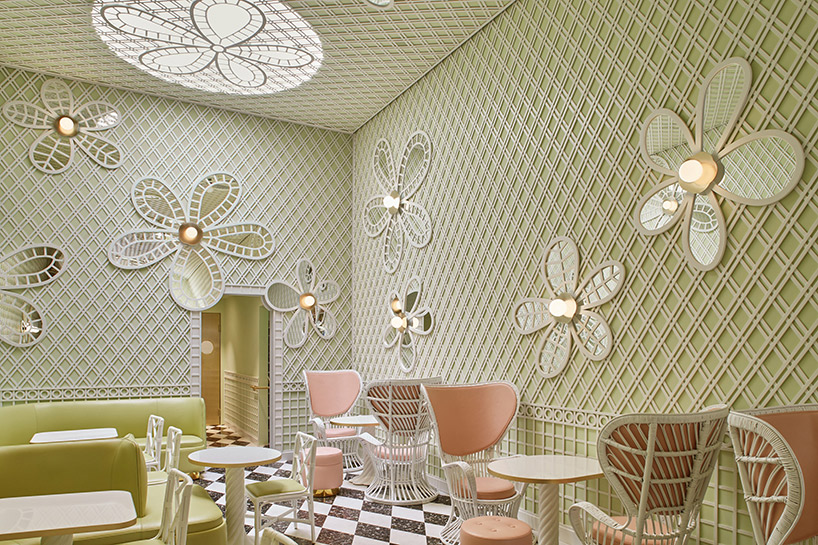 ladurée, los angeles
DB: even with such a diverse portfolio, do you have a dream project that you would like to work on? perhaps at a larger, architectural scale?
IM: yeah maybe I would. I would also love to work on a train.
DB: how do you assess the current state of architecture?
IM: I think architects have a huge role to play today because they have the keys to sustainability. how we do it, how we bring it together is something that we should all be looking at.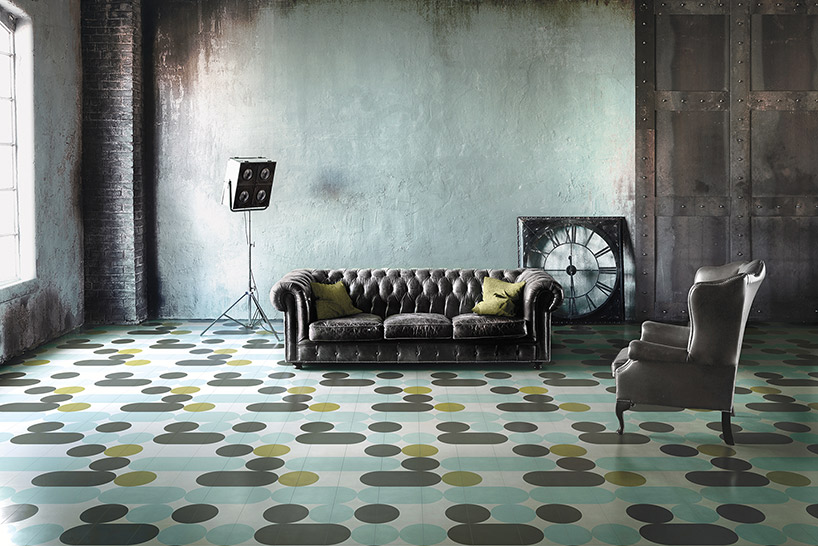 contemporary cement tiles for bisazza
DB: how do you feel about being a female in such a male-dominated field? is this changing?
IM: I got used to it. I always think of myself as an individual, as a person who has a profession or a nationality and I never think of myself about being an architect and a designer and a woman. I have gained a lot of attention because of that but have also suffered a lot because of it.
DB: what other projects are you particularly excited to be working on?
IM: all my projects are kind of exciting to be honest, but I'm particularly excited to say I'm going to start working on my own house.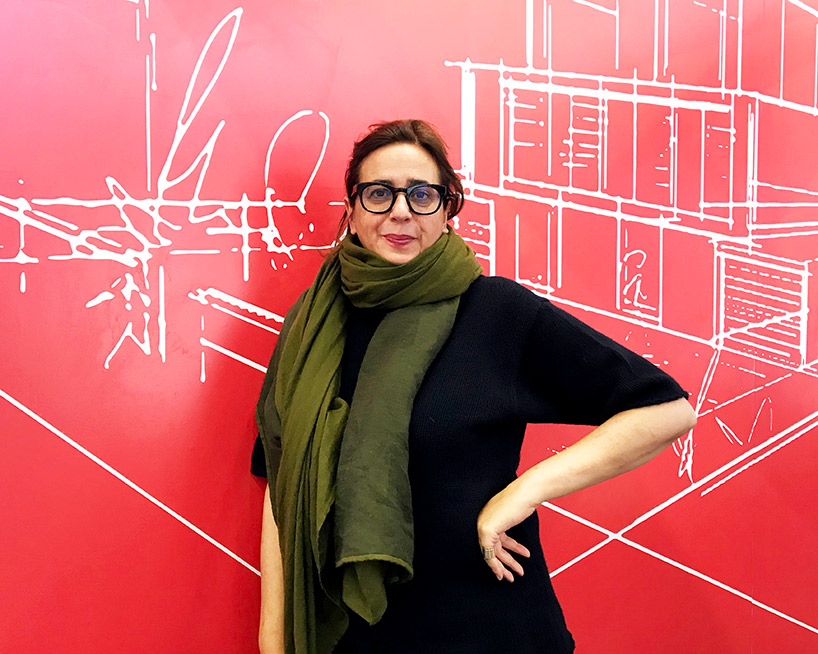 image © designboom

world architecture festival (WAF) is the largest, annual, international, live architectural event. it includes the biggest architectural awards programme in the world, dedicated to celebrating excellence via live presentations to an audience of high-profile delegates and international juries. WAF is a three-day event for architects and interior design professionals to celebrate, learn, exchange, and be inspired. the 2018 world architecture festival is held in amsterdam and comprises 5 key elements: the WAF awards; a thematic conference programme; an exhibition of award entries; sponsor and exhibitor stands; a series of networking/social events, as well as WAF fringe activities. INSIDE world festival of interiors runs alongside WAF, with its own awards and conference programme.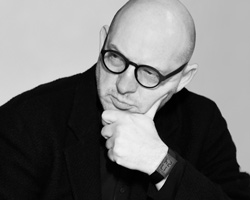 may 07, 2020
may 07, 2020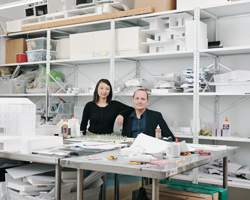 apr 19, 2020
apr 19, 2020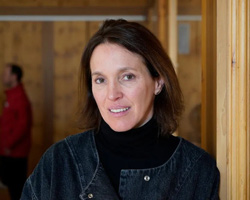 mar 13, 2020
mar 13, 2020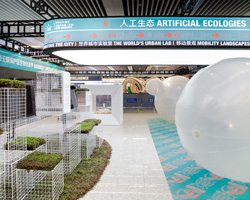 feb 26, 2020
feb 26, 2020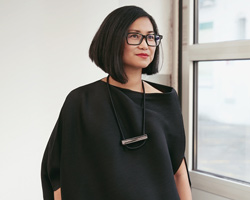 feb 24, 2020
feb 24, 2020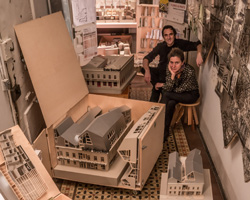 feb 10, 2020
feb 10, 2020
jul 10, 2019
jul 10, 2019
dec 25, 2016
dec 25, 2016
sep 30, 2016
sep 30, 2016
mar 26, 2019
mar 26, 2019
dec 31, 2018
dec 31, 2018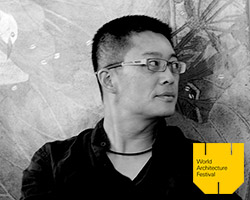 dec 18, 2018
dec 18, 2018
a diverse digital database that acts as a valuable guide in gaining insight and information about a product directly from the manufacturer, and serves as a rich reference point in developing a project or scheme.