may 15, 2017
invisible studio designs caretaker's house with a variety of local timber
accompanying the hooke park big shed in london, local practice invisible studio was commissioned by the architectural association to design and lead the construction of the caretaker's house for the groundskeeper. the one story with mezzanine level home is built almost entirely of wood resting on pylons that elevate the structure above the ground plane. with sustainability at the forefront of the design process, the construction and acquisition of materials work in conjunction with the design and the latest insulating technologies to ensure a home of maximum energy efficiency. 

image © valerie bennett (also first image)
the construction employs a series of local timber for various elements of the design, all acquired from trees grown and felled on site and used in their green state. larch, cedar, poplar, douglas fir, and spruce were used for everything from the primary structure, cladding, insulation, fixtures and heating, leading to what may be the worlds first all-timber structure that adheres to passivhaus standards for insulation and air-tightness. the small piles that support the structure are the only non-wood elements of the home and all joinery was manufactured on site using no wet trades whatsoever. 


the house rests atop a hill with natural views over the property
image © valerie bennett
invisible studio's design manifests as an elongated wooden plinth with a solid timber-clad wall along the north side that provides privacy as well as a large stretch of insulated envelope that greatly increases thermal performance. along the south facade the envelope opens with a series of large windows and sliding glass doors onto a covered veranda that invites natural light into the space while shading the openings from direct sun. on the east side where the bedroom occupies a small mezzanine over the kitchen and living area, the roof rises to let in as much sunlight into the master suite as possible, affording complete views over the property. 

the north facade features a long solid wall broken by a small veranda with a sliding barn door
image © valerie bennett
the design is separated into two thermally-sealed blocks joined by the continuous roof and veranda. to the east, the kitchen and living room serve as the enclosed social areas of the house complete with mezzanine level and utility room. on the west, three private bedrooms share a bathroom, each with their own access to the exterior deck. in between, the semi-outdoor patio provides a buffer between the bedrooms and dining space and offers wall space for the storage of tools with a barn door that controls both privacy and the passage of air through the building.

image © valerie bennett

image © valerie bennett

the veranda separates the two thermal blocks of the house
image © valerie bennett

an overhanging roof provides shading on the exterior deck
image © valerie bennett

image © valerie bennett

large glass doors extend the interior onto the exterior deck
image © valerie bennett

image © valerie bennett

the interior features all wood cladding and fixtures
image © valerie bennett

the stairs utilize a dry-jointed system that gains strength as the wood dries
image © valerie bennett

the mezzanine level enjoys the greatest views
image © valerie bennett

image © valerie bennett

image © valerie bennett

each bedroom contains private doors to the outside
image © valerie bennett

image © valerie bennett

image © valerie bennett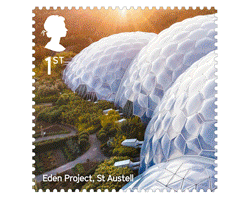 jul 20, 2017
jul 20, 2017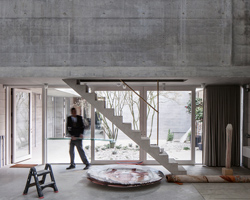 jul 20, 2017
jul 20, 2017
jul 18, 2017
jul 18, 2017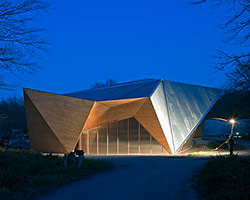 may 07, 2017
may 07, 2017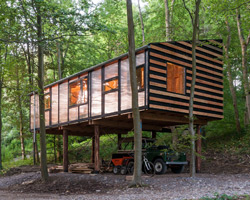 jul 09, 2014
jul 09, 2014