may 06, 2015
iredale pedersen hook celebrates aboriginal culture for walumba elders center
iredale pedersen hook celebrates aboriginal culture for walumba elders center
image © peter bennetts
australian-based practice iredale pedersen hook were commissioned to rebuild the walumba elder care center along with its neighboring community facility buildings. located in the small town of warmun, northern australia and home to the giga people, the previous structure was devastated by a flood a couple of years ago. the architects worked closely with the community elders and staff to shape the new facility and understand the needs of the people, their traditions and the landscape.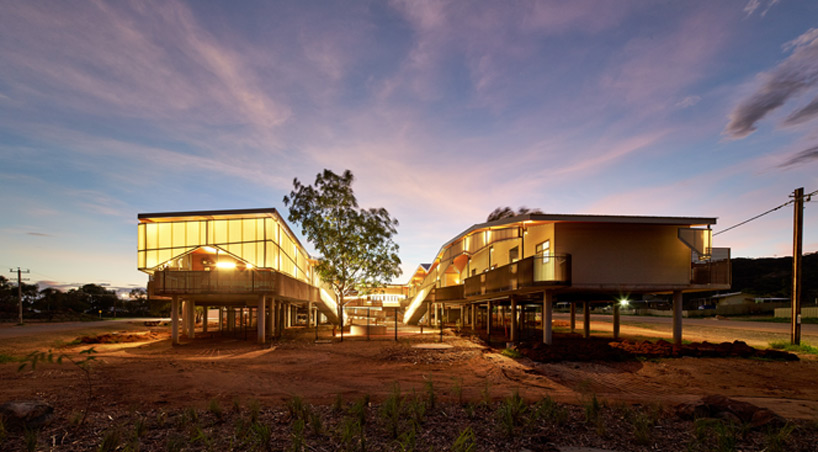 the project provides a poetic and elegant expression of colorbond corrugated sheet cladding and structural tubing
image © peter bennetts
the rich colored, resulting form supports the needs of the aboriginal culture and responds directly to the dramatic hill and river landscape of warmun community. split into two wings, separate spaces for the men and the women have been created. meanwhile, the whole building has been raised three meters to be above the measured flood level and connected by a series of ramps- linking the main level to the ground. in terms of functionality, the facility assists the inhabitants and community in various ways; comprised of a commercial kitchen, a meals-on-wheels service, a laundry and a large common area- the center establishes a strong connection between the people and general activities.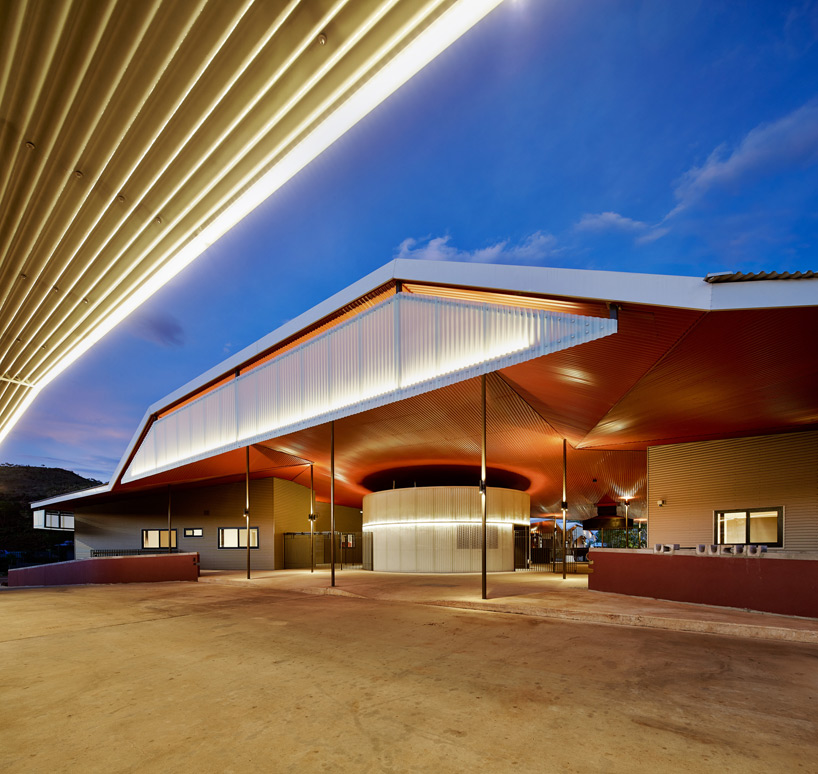 the facility is lit with led lights to provide safe activity spaces and to address CPTED issues
image © peter bennetts
due to the hot local climate, night time activities are popular and performed in the outdoor courtyard space, where a range of activities such as meetings, celebrations and cooking of bush foods using the fire pit take place. during the rainy season, the water from the box gutters flow to create six unique waterfalls that the children of the community play under to the delight of the elders in residence.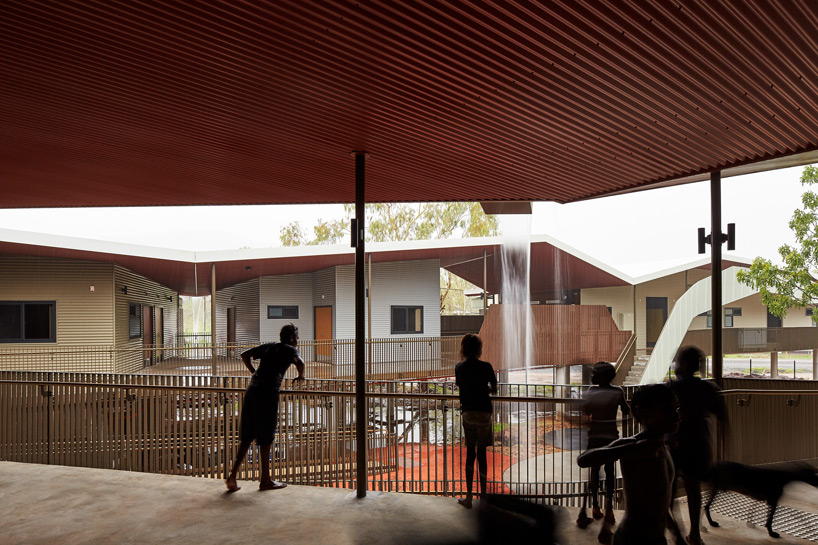 staircases and ramps link the main level of the facility to the ground
image © peter bennetts

box gutters flow to create six unique waterfalls that the children of the community play under
image © peter bennetts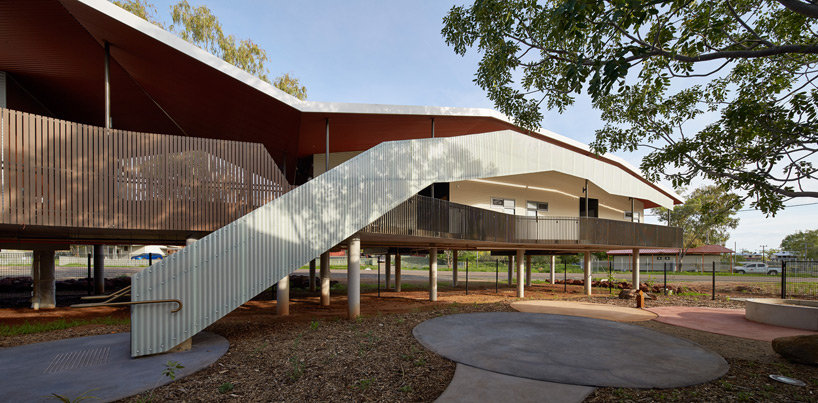 the undulating roof plane define the verandahs and maximizes shade throughout the day
image © peter bennetts

breeze paths have been carefully considered to provide natural cooling
image © peter bennetts

image © peter bennetts

maximise shade throughout the day with the use of vertical polyester shading panels for natural lighting
image © peter bennetts

the center responds directly to the dramatic hill and river landscape of warmun community
image © peter bennetts
nov 10, 2014
nov 10, 2014
may 11, 2011
may 11, 2011
may 10, 2011
may 10, 2011