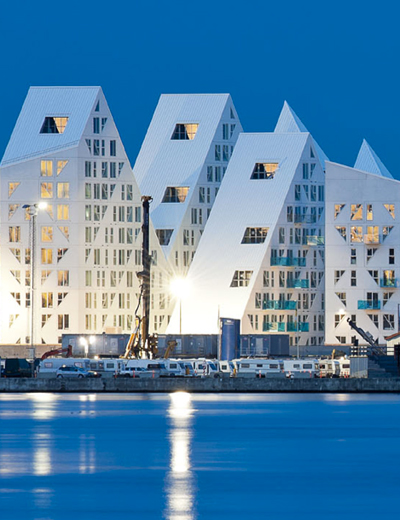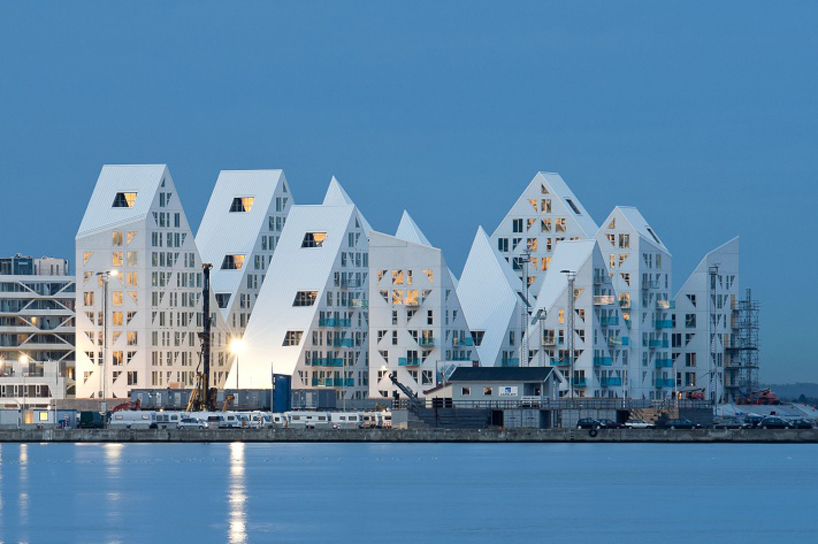 dec 19, 2012
isbjerget housing project in aarhus by seARCH, CEBRA, JDS + louis paillard
isbjerget (iceberg) apartment building in aarhus, denmark by seARCH, CEBRA, JDS + louis paillard
situated in denmark's second largest city is the isbjerget apartment building, a collaborative effort by architecture firms seARCH, CEBRA, JDS architects and louis paillard. located along aarhus' waterfront on an old, out-of-use container terminal, the mixed diverse housing types are positioned in four L-shaped wings which contain more than 200 one or two story apartments ranging in size from 55 m2 to 227 square meters.
drawing its formal shape from that of floating icebergs – and of which the structure takes its name – balconies feature glass panels in gradations of deep blue to transparent, offering a shimmering appearance which speaks of these arctic influences. the ground level is where two-story townhouses are integrated into the volume of the varied triangular buildings, while penthouses are located within the 'peaks', or pointed spires. the façades – divided into triangles in free combinations – are made from white terrazzo offering a dynamic edifice, while the balcony floors contrast the starkness with their warm tropical wood panelling. the construction on isbjerget began in 2008 with the projected completion date set for early 2013.
see designboom's coverage of the project during its proposal phase.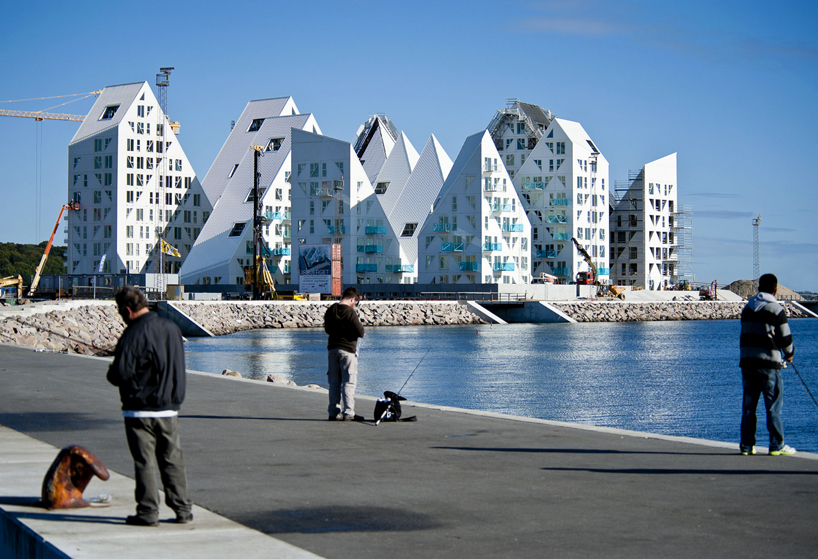 together the triangular volumes appear as abstracted icebergs floating along the aarhus waterfront in denmark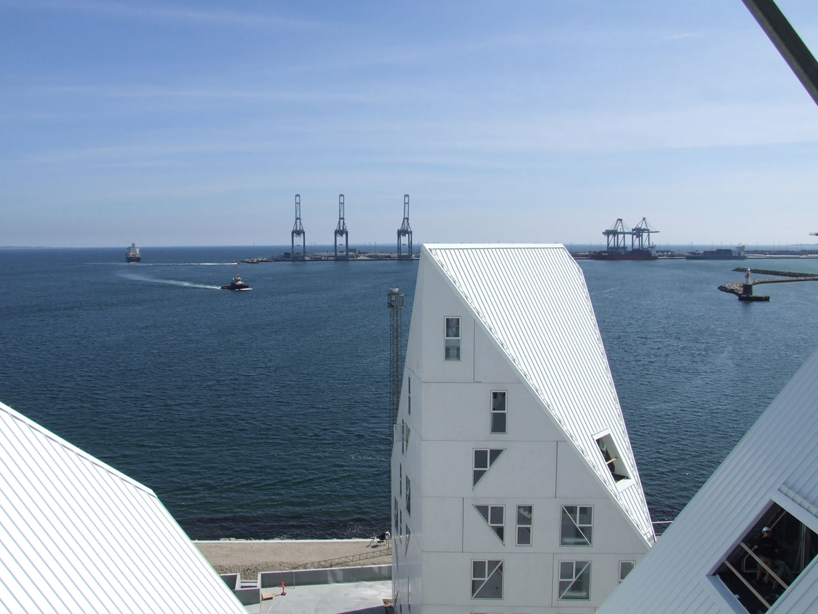 slanted rooftops allow for optimum amounts of sunlight to filter through the interior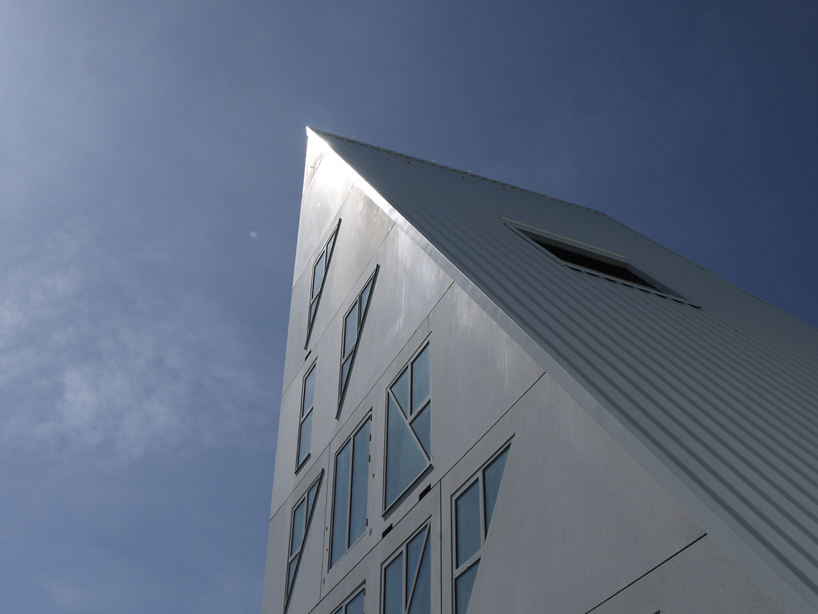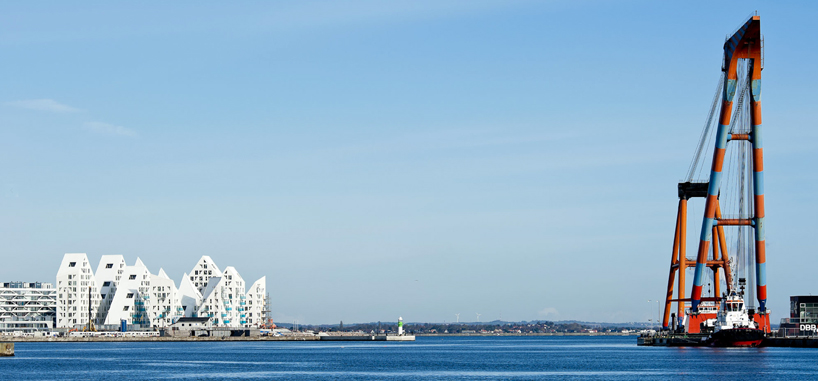 façades are clad in white terrazzo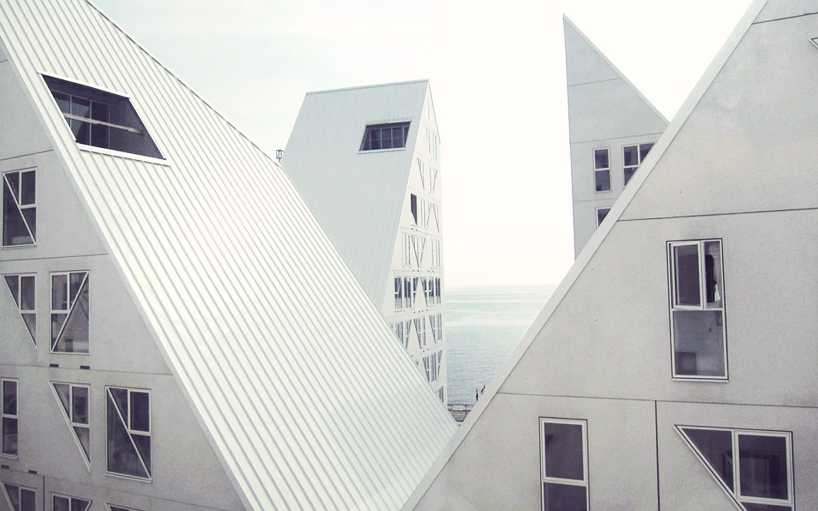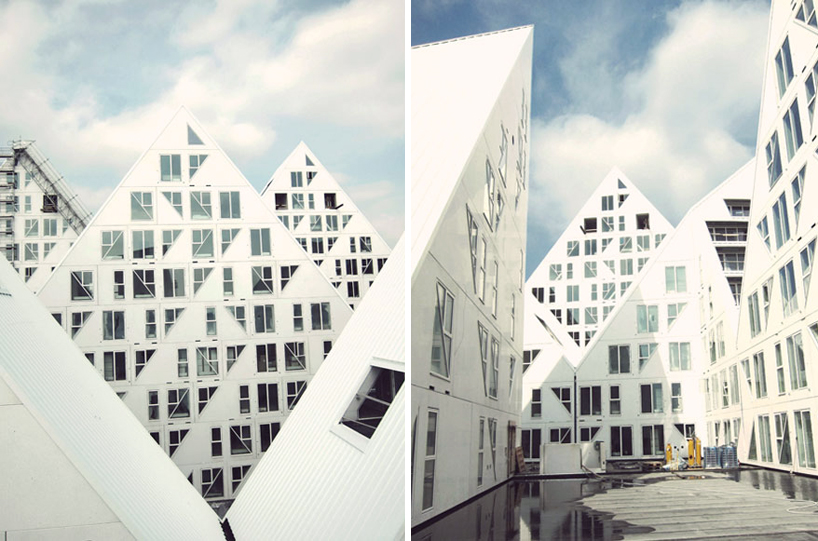 the edifice is divided into triangles in free combinations offering a dynamic appearance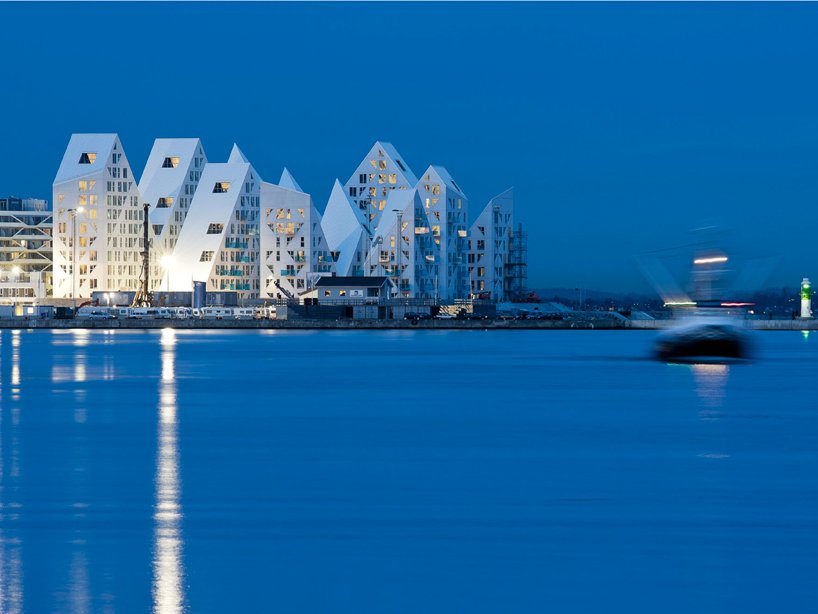 the 'iceberg' by night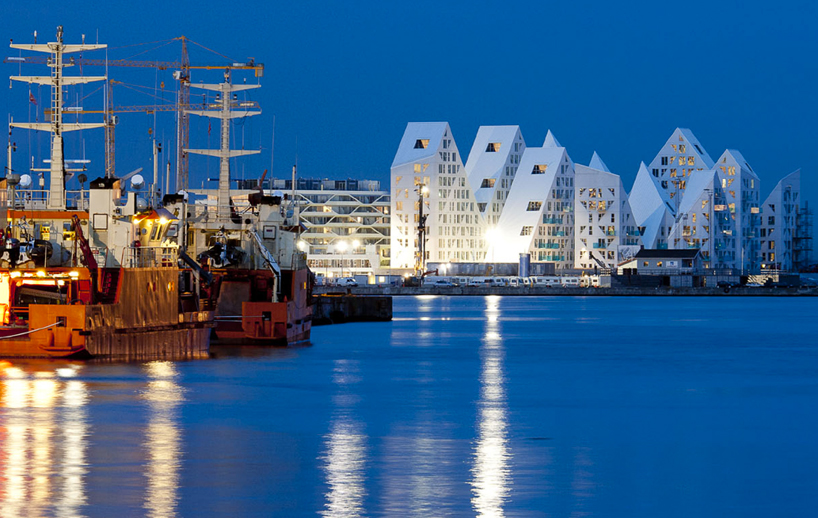 rendering of the building from the water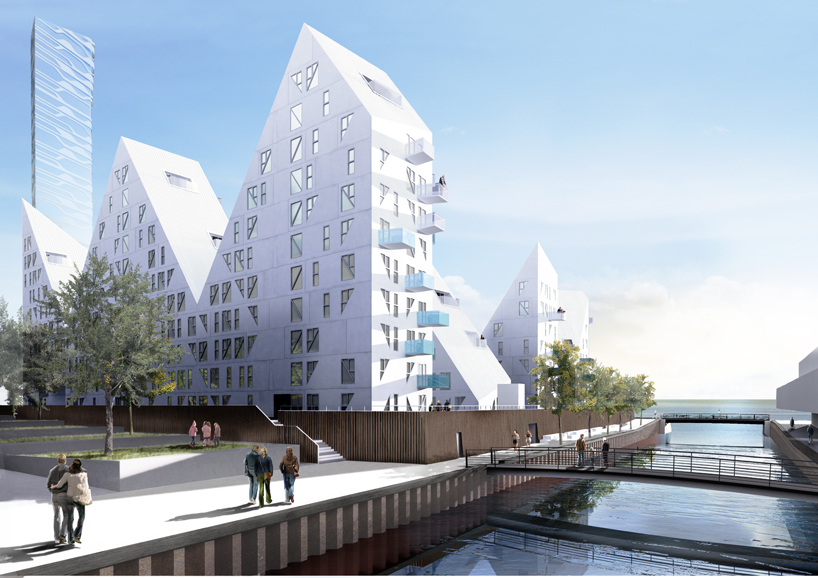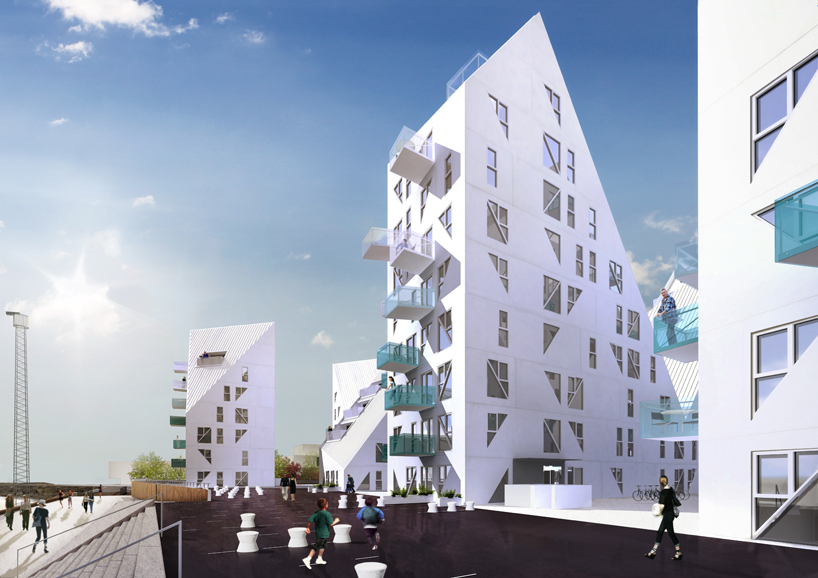 the balconies feature glass panels of deep blue on the lower levels up to transparent at the top adding to the iceberg-look of the housing structure
rendering of the site
visualizations of possible interior arrangements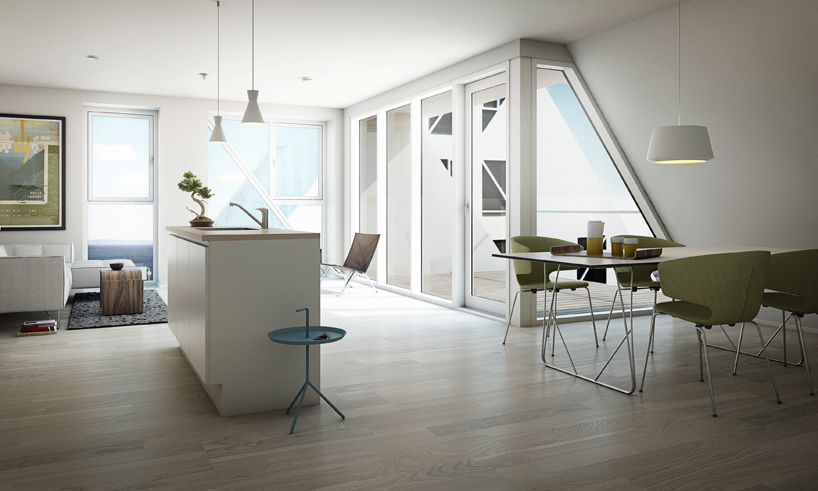 open spaces offer the sunlight to filter throughout the interior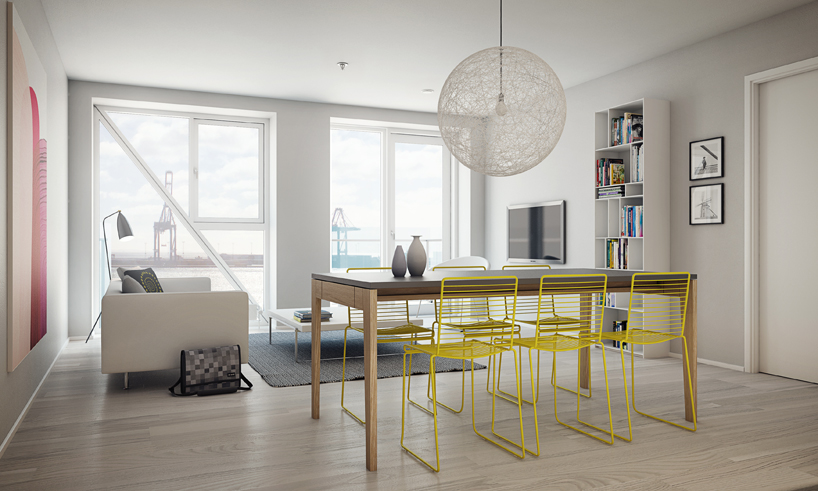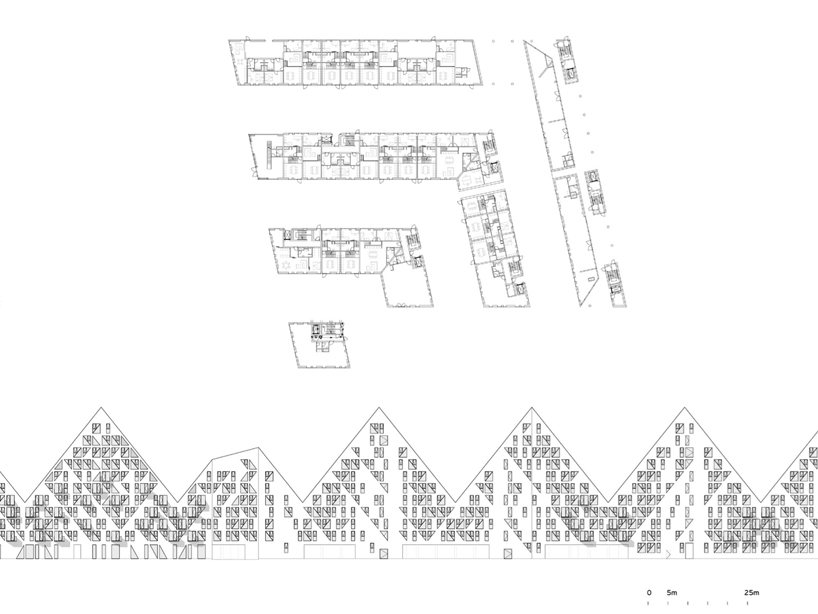 plan

timelapse of isbjerget's construction
video courtesy of CEBRA architects

how to build an iceberg out of concrete and steel
video courtesy of CEBRA architects

final video of construction progress
video courtesy of CEBRA architects
project info:
client: pensiondanmarklocation: aarhus, denmarkyear: 2008 – presentstatus: under constructionprogram: urban planning, housingsize: 25,000 sqmcollaborators: CEBRA, JDS, louis paillardimages: seARCH, CEBRA, JDS, louis paillard
jan 25, 2017
jan 25, 2017
nov 23, 2016
nov 23, 2016
jun 10, 2016
jun 10, 2016
may 27, 2015
may 27, 2015
nov 30, 2014
nov 30, 2014
oct 16, 2014
oct 16, 2014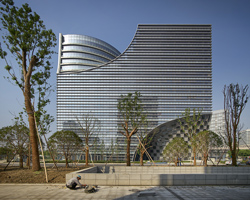 jan 31, 2017
jan 31, 2017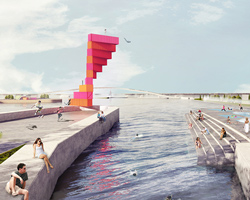 jul 05, 2016
jul 05, 2016
may 30, 2016
may 30, 2016
seARCH
(6 articles)
feb 04, 2016
feb 04, 2016
jul 11, 2014
jul 11, 2014
jun 28, 2011
jun 28, 2011